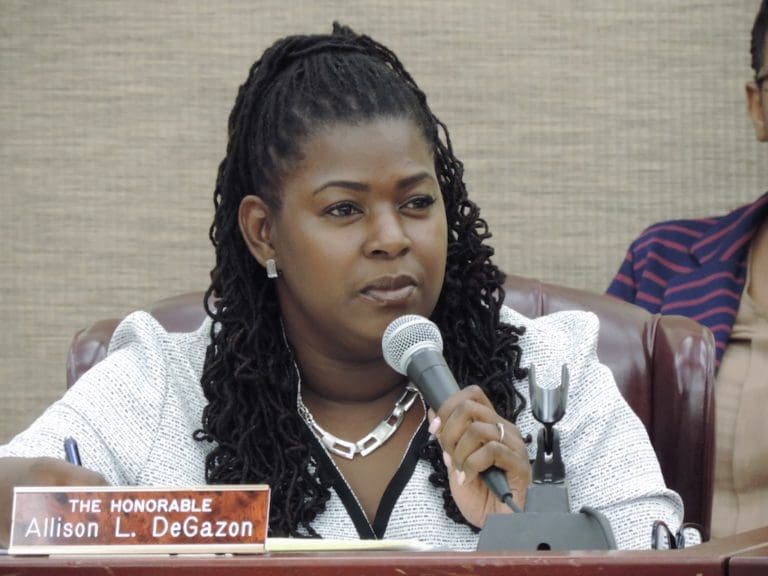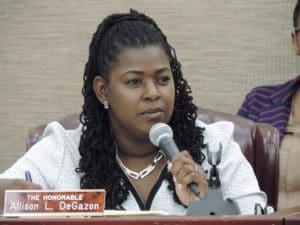 V.I senators and department heads want to move to what they are calling a "Blue Economy," but there are concerns about how it will be organized, funded and what exactly a Blue Economy is.
The first step could be a bill sponsored by Sen. Allison DeGazon that was discussed Tuesday at the Finance Committee.
The bill would authorize the V.I Division of Economic Research, V.I Department of Planning and Natural Resources and V.I Economic Development Authority to create a plan developing a sustainable Blue Economy within the territory.
Keith Richards, assistant commissioner for Planning and Natural Resources, testified he saw the bill as promoting "economic growth, social inclusion, better understanding of the impact of climate change on the ocean and the preservation or improvement of livelihoods, while at the same time ensuring environmental sustainability of the ocean and coastal areas." He added that those objectives were consistent with the goals of the department.
Sen. Donna Frett-Gregory raised concerns that the bill had no timeline for accomplishment of the plan nor was any agency pinpointed to "lead the charge." She also indicated the bill might need some "fleshing out."
Sen. Kurt Vialet took up that line of questioning and asked Marlon Hibbert, director of the Division of Coastal Zone Management, who should take the lead in developing the plan. Hibbert answered, "We are positioned to take the lead, but we would need strong support."
Sen. Dwayne DeGraff said he supported the measure but wanted amendments to make it stronger. He also said more agencies should be included in drawing up the plan.
Vialet also noted the abstract nature of the bill's description of what a Blue Economy entailed and asked for a definition of what a Blue Economy is to be inserted into the bill.
Kamal Latham, chief executive officer for the Economic Development Authority, at the hearing said he was in full support of the bill. He said the bill would help the territory address the "growing threats of overfishing, pollution and climate change." He said a Blue Economy plan would be "a sustainable plan for the use of ocean resources for economic growth."
The Blue Economy includes many components, he continued. The components he mentioned included the traditional concerns for the fishery, maritime transport and tourism, as well as emerging issues such as offshore renewable energy, aquaculture, seabed extraction and marine biotechnology.
All the senators present – DeGazon, DeGraff, Vialet, Frett-Gregory, Oakland Benta and Marvin Blyden – voted favorably to move the bill to the Rules and Judiciary Committee.
DeGazon said amendments would be made to address concerns about a timeline, lead agency, definition and funding.
David Hall, president of the University of the Virgin Islands, had also been invited to testify. DeGazon said Hall supports the bill but could not attend the hearing because he was in Kenya.