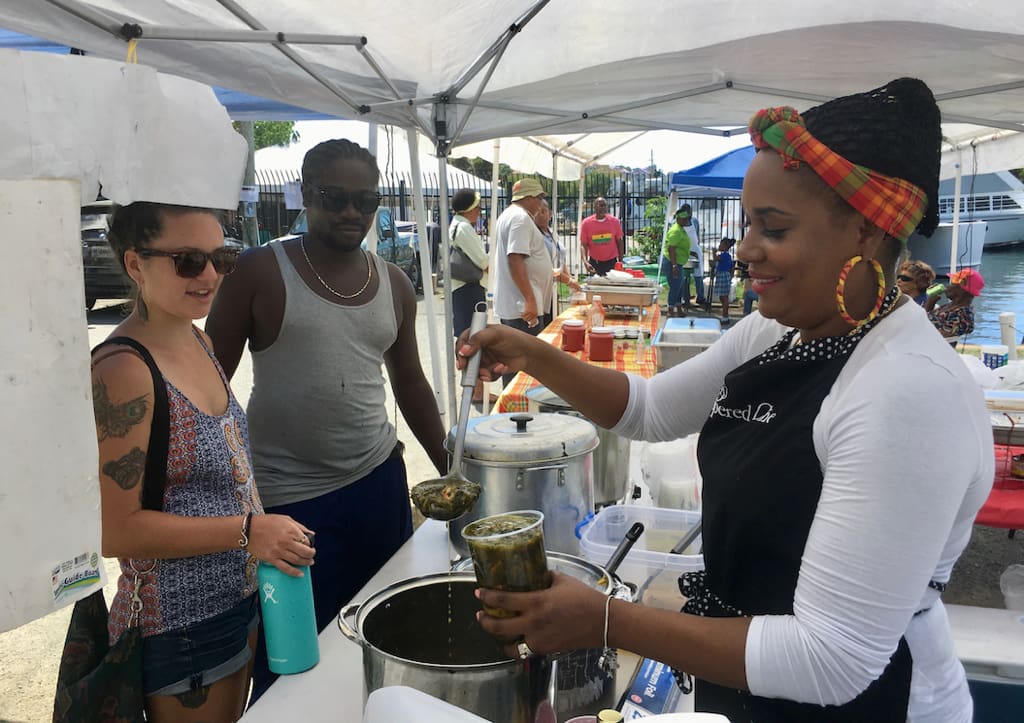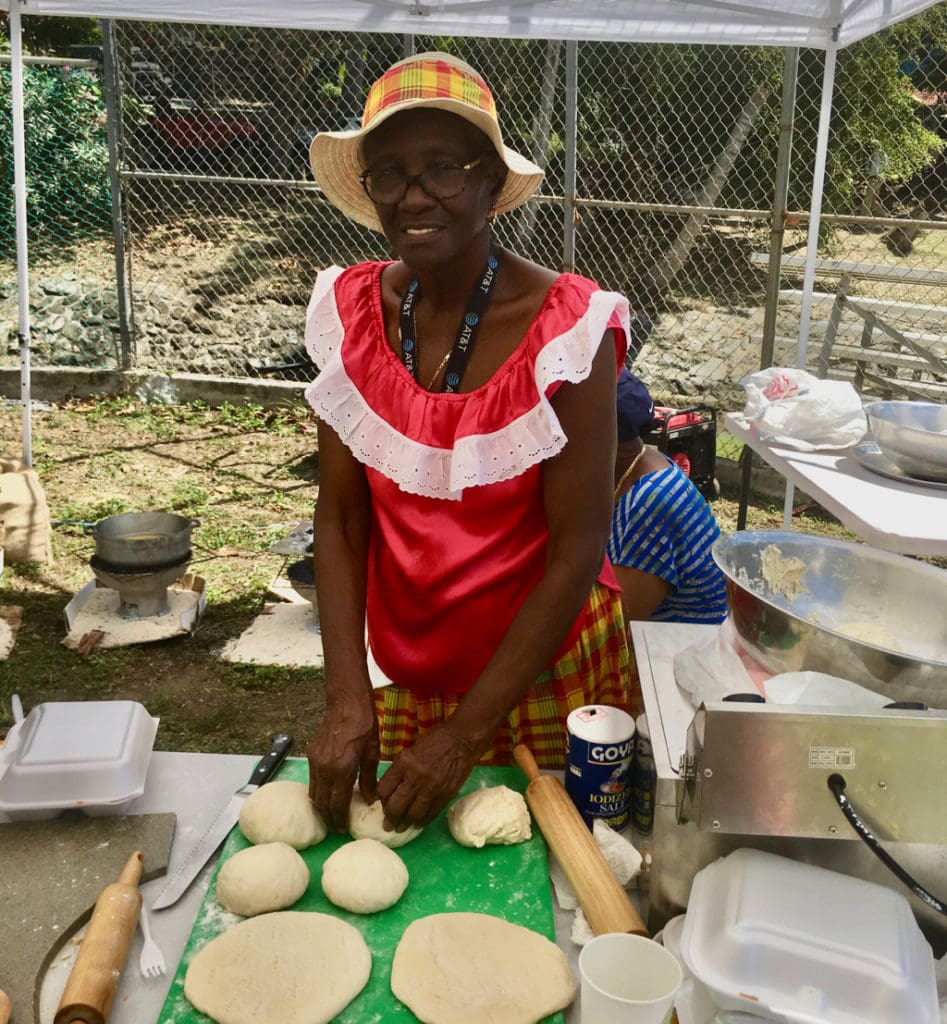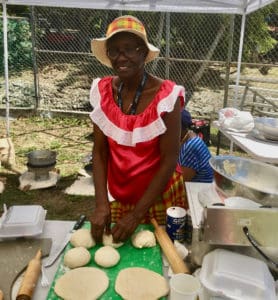 At the 29th annual Folklife Festival, culture bearer Julian Frett had a simple answer to the question of where he learned to make charcoal.
"It's my culture!" he said.
Frett was one of dozens of St. Johnians who demonstrated island traditions with school children, visitors and residents at "A Celebration of Sharing" during the Virgin Islands National Park's Folklife Festival held Thursday and Friday at the park's ballfield in Cruz Bay.
The charcoal Frett made fueled the coal pot on which Ecelma Sprauve baked dumb bread while chatting with old friends.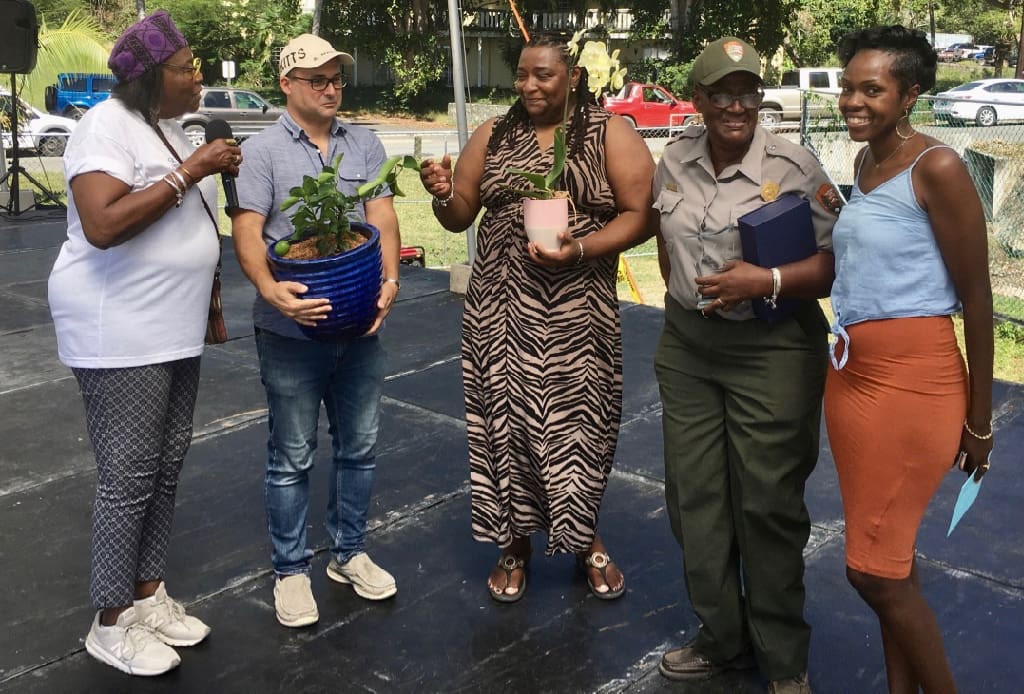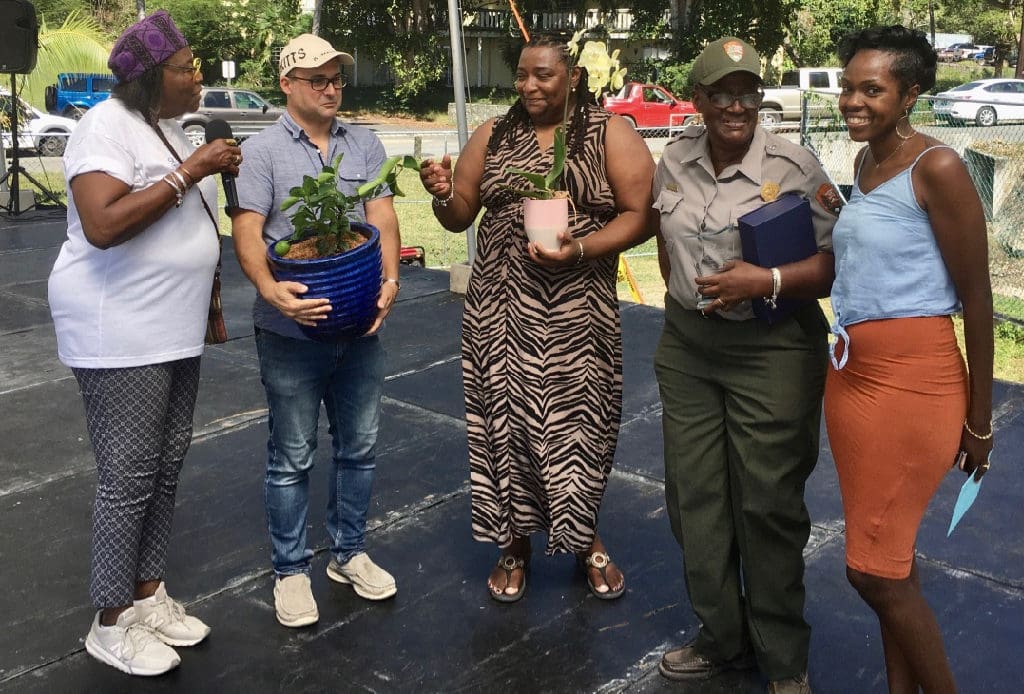 Golda Hermon, the National Park guide who organized the event, explained the theme "We sharing plenty for Folklife Festival 2020."
"Last year's festival was about healing. After Hurricane Irma, St. Croix and Puerto Rico blessed us with their help," Hermon said. "We've been through a lot, now it's time to give back. We are sharing people."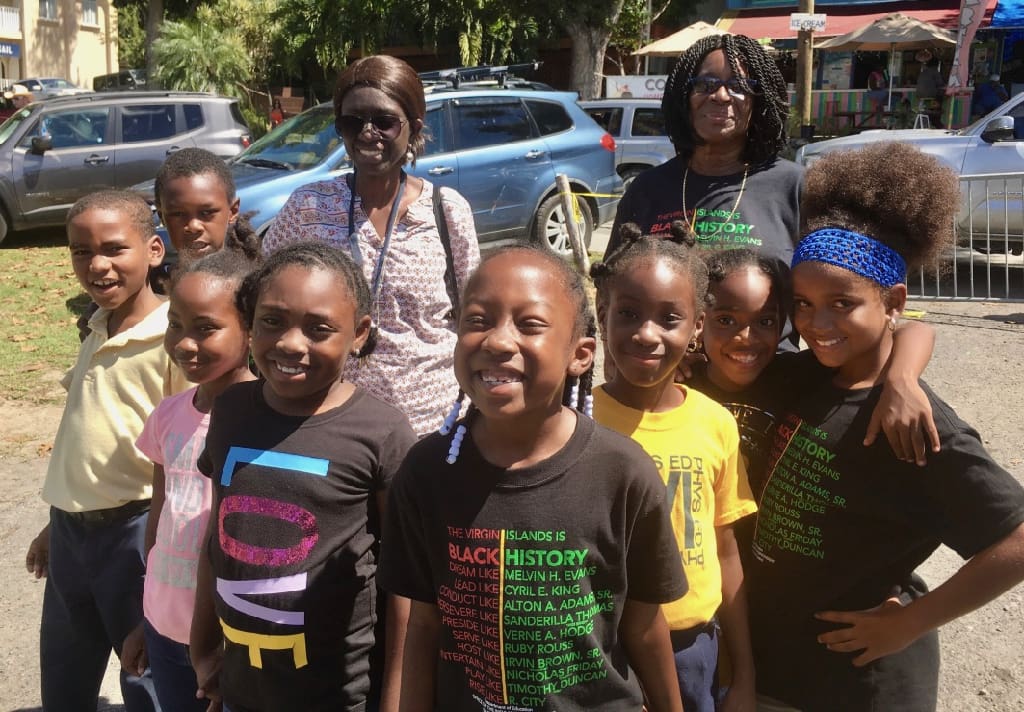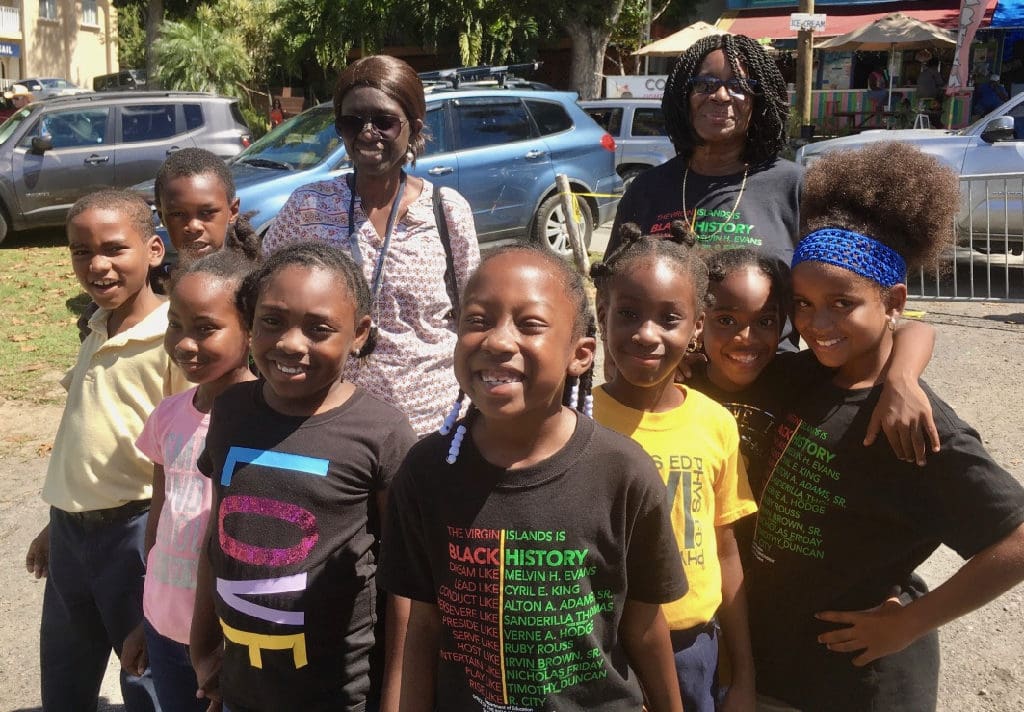 Now in its 29th year, the Virgin Islands National Park has brought young and old together to celebrate Black History Month. Julius E. Sprauve Jr. High School students chanted pep rally chants as they wove through traffic in Cruz Bay to arrive at the ballfield, and the JESS Quadrille and Hispanic Heritage Dancers performed at the festival, the Heritage Dancers for the first time.
Special ferries brought students and young performers from St. Thomas schools, including the Ulla Muller Steel Panatics; Cancryn Quadrille Dancers, Drum Line and Choir; Sts. Peter and Paul Angels of Steel; BCB Flambo Combo and Band Boosters; CAHS Cultural Dancers; Holy Family Quadrille; and Kean High Heritage Dancers.
Hermon said she was gratified to see children and teachers move to various booths with notebooks in hand. She said when she invites vendors to participate, she tells them, "It's for the children."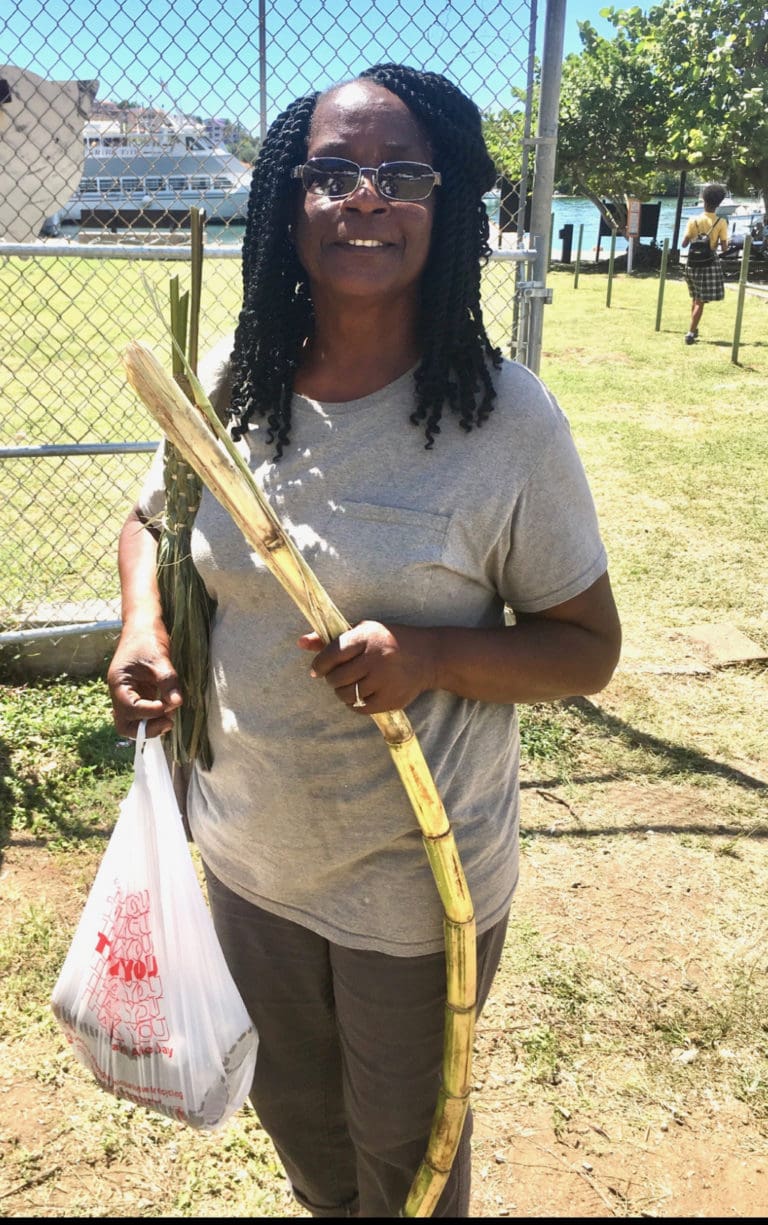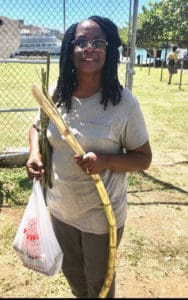 Festival goers had a chance to sample traditional foods like kallaloo and freshly cut sugar cane.
Storyteller Glen "Kwabena" Davis showed students how to grind seasoning for meat and fish using a mortar and pestle made by woodworker Avelino Samuel. Retired Park Ranger Edmund Roberts demonstrated how to make brooms which longtime residents Barbie Devine and Sherri Draper happily purchased.
Geneva Paris explained the purpose of old-time artifacts, including iron hooks used to attach boxes to a donkey's saddle. These boxes were used to transport everything, including young children to school or church.
Visitors to the festival were entertained by drummers, moko jumbies, DJs, bamboula dancers, martial arts experts and musicians.
Charles Leonard sold his drinks and produce grown in Bordeaux, St. Thomas.
"I can only bring so much over in a van," he said. A champion of local agriculture, Leonard made a pitch for the government doing more to help local farmers. "In Israel, they put up desal plants to bring water to farms. We need water in Bordeaux. That's all I'm going to preach."