This is the first in a series of short portraits by Clay Jones introduced on April 11. The stories of the men and women Jones has known and photographed over many years are told here in Jones' words.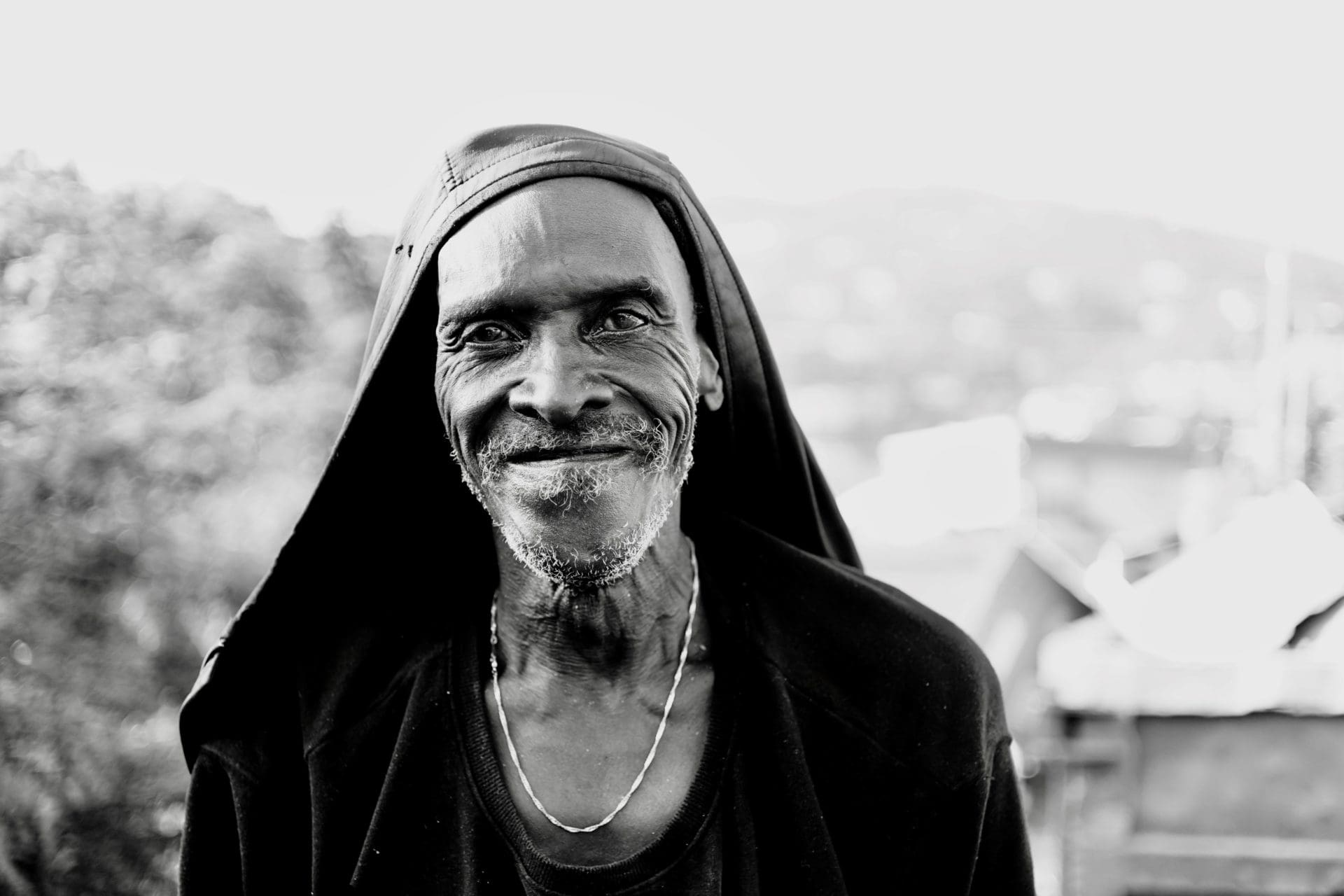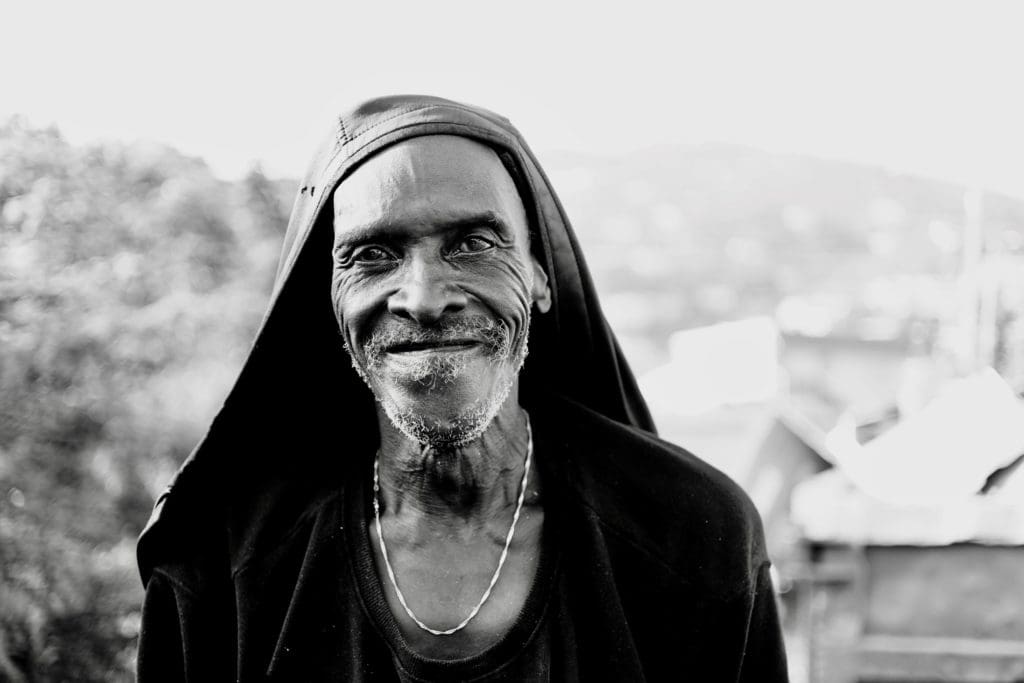 I've known Dale for over 15 years. He is a bass player. He told me he once played with Mandingo Brass. Other people I know have also said he was an incredible bass player.
Dale says it was when as a teenager he "fell in love with a girl" that his life changed. Dale told me her family got him sent off to "the boy's home" on St. Croix.
But after leaving St. Croix Dale also left the Virgin Islands. He has told me he lived in Hollywood for awhile.
It is always hard to know exactly what the details are of what he tells me.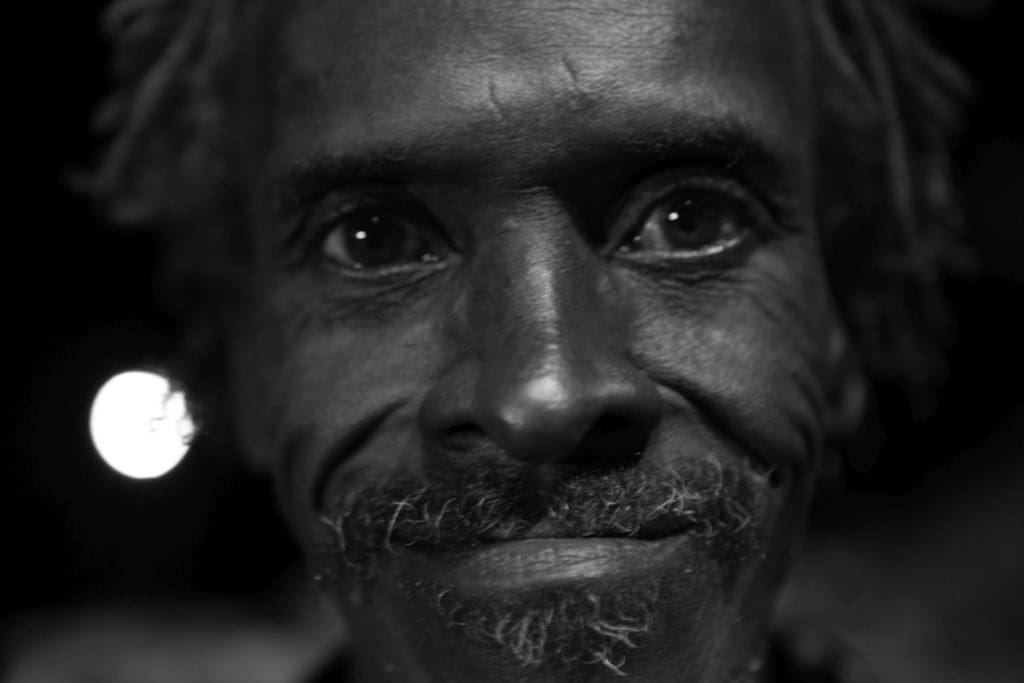 What I do know is he is a hard worker. Vince LeBon who has an auto body shop in Sub Base gives him steady work.
Though he attributes his troubles to years spent in the Youth Rehabilitation Center on St. Croix, drugs may have come into play somewhere along his road.
The beautiful thing about Dale is every time I take a picture of him and show it to him he says, "I am such a good looking man."
He still has the ability to appreciate his image.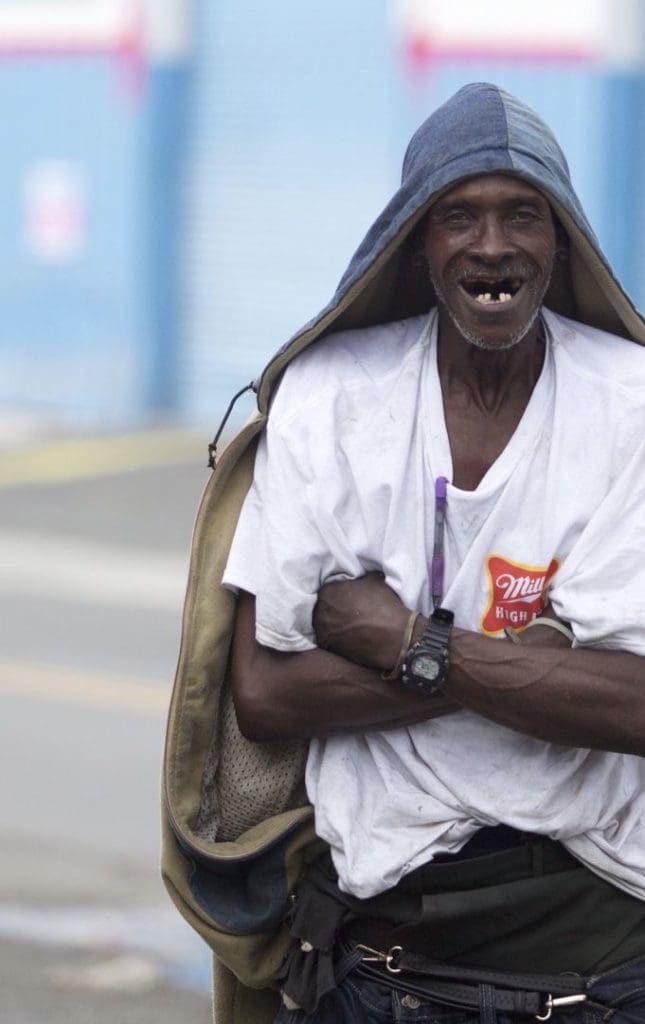 Editor's note: Neither Jones, nor the Source suggest that everything Dale has shared over the years is entirely accurate. What we hope is to introduce him as a person in our community who we now recognize. 
Jones has not been paid for this project; instead he asks that donations be made to Alternative Art Alliance, which is the 501(c)(3) charitable entity associated with sevenminusseven.