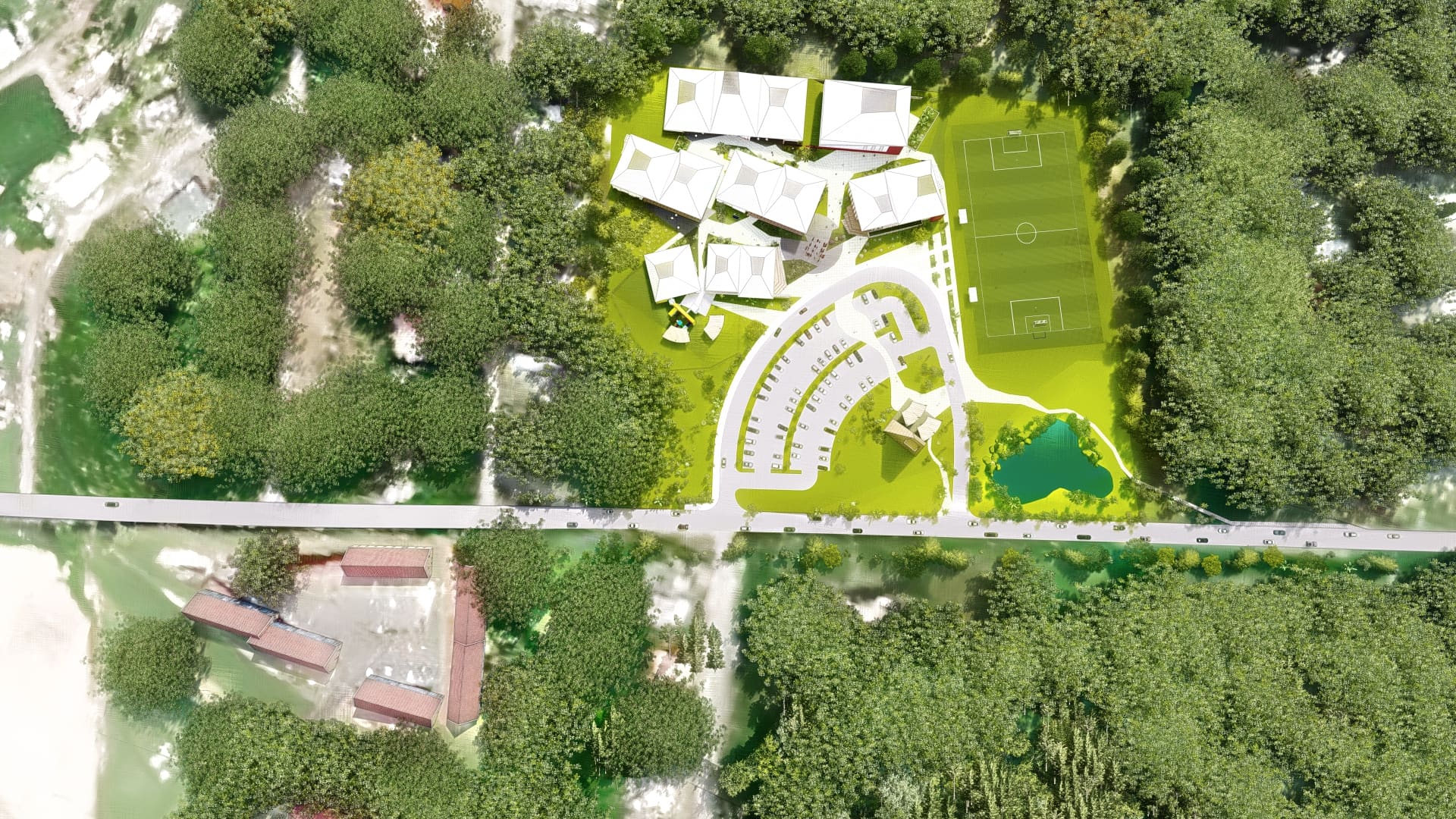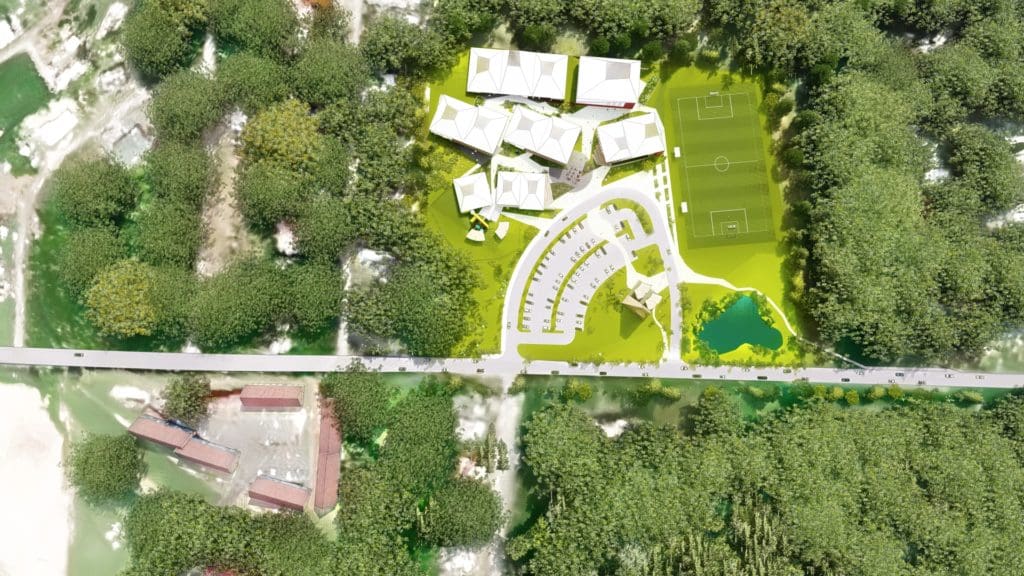 Department of Education officials said at a virtual community meeting Thursday night that St. Croix's replacement Arthur A. Richards School will be the first school to be rebuilt in the territory after the 2017 hurricanes. But the school won't be ready until 2025.
"Arthur Richards will give us the baseline we need," for the other reconstructions, said Dionne Wells-Hendrington, V.I. Education's chief operating officer and the moderator for the meeting.
During VIDE's last of six virtual community meetings, a proposed master plan for rebuilding and repairing St. Croix public elementary and high schools was unveiled and discussed over FaceBook Live. Around 70 members of the community participated, many of them teachers.
To date, no funds have been received by FEMA, but most of the territory's schools have been marked for reconstruction or repairs. The master plan, once approved by FEMA, will establish building standards and the scope of work for all new DOE facilities.
"This work is a five-year project. We are looking at least seeing something in 2025," Wells-Hendrington said.
The presentation was given by Pamela Loeffelman and Scott Pashia of the DLR Group, who were contracted to formulate the master plan to develop educational specifications that will serve as a starting point for the schools' designs.
"DLR Group is leveraging the FEMA funding for a revitalized and enhanced future-facing educational system in the U.S. Virgin Islands, amidst the devastation the population has experienced over the past few years," Pamela Loeffelman, DLR principal, said in a press release.
Two St. Croix schools are to be completely rebuilt – Arthur Richards and St. Croix Central High. Richards has been approved by FEMA, but Central is a "VIDE priority,"according to Cheneel Callwood-Daniels, DOE architect, and will be rebuilt in any event.
"Even if FEMA says it won't replace it, we will replace it," Callwood-Daniels told the Source, when corrections were made to this article.
The Department has requested all schools be replaced, Wells-Hendrington said, but it is unlikely they all will be rebuilt.
In general, the plan for rebuilds and repaired facilities calls for school complexes with learning suites based on age groups, outdoor learning spaces, cafeterias, gyms, media, administrative and fine arts areas.

Arthur Richards will be rebuilt for preschool through eighth grade classes at the former Evelyn Wil-liams location. There is enough land to include athletic arenas as well as a school of 136,688 square feet to serve 1,000 students eventually, according to Pashia.
Alfredo Andrews will have additions built to the existing facility to house 1,000 pre-school through eighth graders. The layout will be similar to Arthur Richards and may include separate play-grounds for preschoolers and athletic fields for older children.
The Educational Complex will be modernized throughout, Pashia said, with a possibility of a fine arts magnet program, in addition to a sports program. Additional learning suites and music classes can be added.
Claude O. Markoe, Juanita Gardine and Pearl B. Larsen elementary schools are to be modernized and expanded to include common spaces and courtyards.
The overall plans consolidate 32 schools into 18 and reduce overall square footage by 600,000 square feet. These steps will lower the cost of building, utilities and eventually staffing.
Projections for 20 percent growth were included the schools' specifications, taking into consideration people returning to the islands after the hurricanes, the presenters said.
Also included in most of the projections are outdoor areas for learning. Loeffelman pointed out that outdoor schooling promotes better grades, behavior, health and decreases students' stress. Motivation improves and students have better attitudes about the environment, while growing outdoor and communication skills.
The DLR presenters talked about using an inquiry-based learning suite model that was discussed with stakeholders before the pandemic shut down the islands. The model encourages students to get involved to solve problems in small groups.  They will use more open classrooms and moveable furniture to shift focus when needed.
"Learners today have very short attention spans," Pashia said. An active learning plan engages students in smaller groups or one-on-one activities. Traditional desks focus students to the front of the room only and keep them isolated. Larger tables and movable stools encourage communication.
Speaking of middle and high school students, career and technological classes have become more important, Loeffelman said.
So-called career and technological courses are no longer to be considered for certain students who may not have chosen a career by the time they are in high school. Classes should target the skills needed by businesses, she said.
"More and more, you're seeing about 85 percent of students enrolling in some version of CTE [career and technical education]," she said. "It is interesting that many students follow the same career pathways as their parents."
The master plan also added a series of 10 subjects and learning pathways, discussed with the V.I. Economic Development Authority as a sample for subjects in the new schools. They are: agriculture, business services, IT and STEAM, health and wellness, infrastructure engineering, transportation, welding technology, energy and industrial technology, education and performing arts. The public can vote on those they think the most important for high schoolers at the Education website.
The preliminary master plans, polling questions for the public and community meetings can be viewed at newschoolsvide.com.
Editor's note: This article has been edited to correct the names of the schools to be rebuilt from Arthur A. Richards and Alfredo Andrews to Arthur A. Richards and St. Croix Central High and in-clude Agriculture as the first of 10 courses.

Related Links.
FEMA Approves Replacement Plans for Arthur A. Richards Junior High School
Education Pushing Ahead with New or Modernized school-