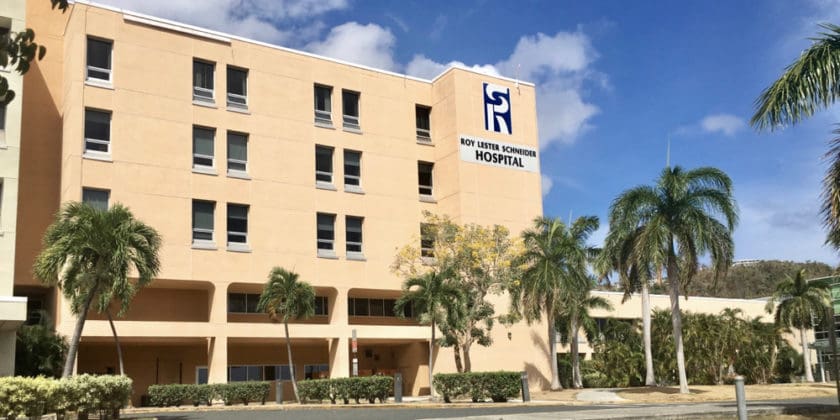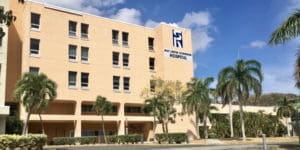 The V.I. Government Hospital and Health Facilities Corporation Board created a committee to oversee construction, or repair, of the five medical facilities throughout the territory, but did so in private, using most of its more than three-hour meeting on Monday debating and deciding on the committee in executive session, out of the public eye.
According to Chairman Christopher Finch, the board previously approved forming a reconstruction committee and outlined Monday the functions and team member responsibilities. With Darryl Smalls, vice president of facilities management, as an administrator, the committee will comprise a lead person for each island, a financial specialist and a construction manager for each district.
"We'll make sure it's done right, and that we're paying attention to everything," Finch said.
Current staff members will make up most of the team and because the funding will come from a FEMA management grant, it won't cost the Virgin Islands government anything, he said. The committee will monitor the building of a new St. Croix hospital and the repair of the Gov. Juan F. Luis Hospital, Schneider Regional Medical Center, Charlotte Kimelman Cancer Institute and Myra Keating Smith Clinic.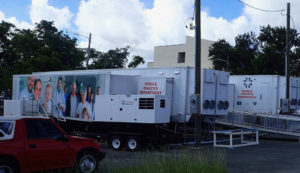 The board also voted to look into forming partnerships with private providers who perform dialysis treatment. Finch said there are "a lot of potential solutions," and the dialysis trailers at the hospitals are nearing the end of their life expectancy. The best outcome is for people to have a choice where they want to be treated, he added.
Another committee was formed during the executive session, this one to formulate a process and conduct evaluations of the two interim chief executive officers – Dr. Luis Amaro at Schneider Regional and Dyma Williams at Juan Luis.
And a vote also was taken to approve asking the Attorney General's Office for an opinion on what constitutes a quorum for the district boards. The bylaws and the laws are inconsistent, Finch said. Neither district board has a quorum of members.
Due to the long session, Finch asked Amaro and Williams to submit written reports rather than presenting them verbally.
Earlier, Williams gave part of her report and told the group that 12 architects/engineers have submitted bids for the work at the St. Croix hospital, and the final choices will give formal presentations to the board.
The board also approved the reappointment of six medical personnel for the Juan Luis Hospital and bylaws, rules and regulations and a credentials procedure manual for medical staff at Schneider Regional.
All the board members participated virtually for the meeting, including Finch, Jenifer O'Neal, Faye John-Baptiste, Gretta Hart-Hyndman, Cornel Williams, Justa Encarnacion, Dr. Jerry Smith, Kirk Callwood, Dr. Anne Treasure and Dr. Sidney Comissiong.