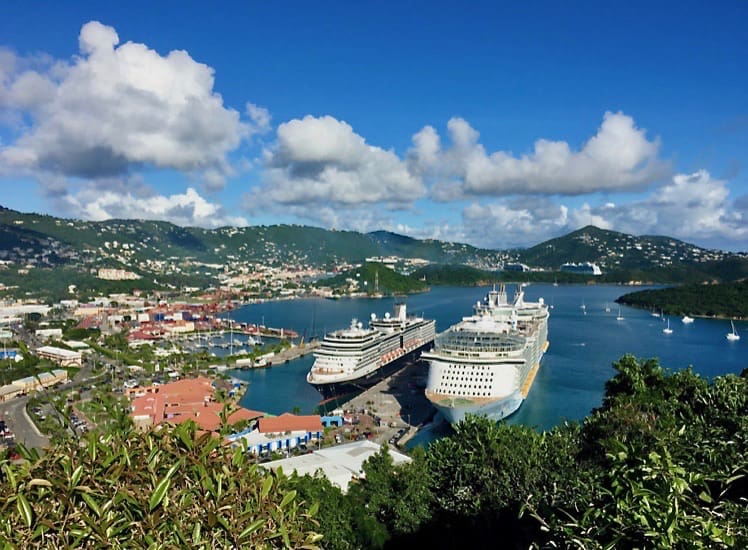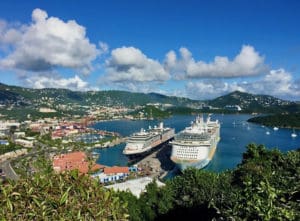 Tourism Commissioner Joseph Boschulte said he is confident that the Virgin Islands is properly prepared as it reopens its doors to leisure travel on Saturday after shutting down in August due to a spike in COVID-19 cases.
"Our response to the pandemic continues to evolve," Boschulte said in an interview Friday. "We continue to adapt in real time."
That includes new requirements that all arrivals to the territory – whether by commercial or private plane or by boat – must upload their COVID-19 tests results to a new online screening portal within five days of travel. Previously, only those arriving from areas deemed to be "hot spots" – with a virus positivity rate of 7.5 percent or higher – were required to provide test results.
"We have continually worked on our travel portal so we have a better assessment as to who is coming in," said Boschulte, noting that it is a "multi-agency response" by the Health Department, Government House, the Port Authority, National Guard and Tourism. The commissioner said that includes meeting six days a week "to discuss data and tweak strategies."
Under the latest reopening plan that Gov. Albert Bryan Jr. announced on Sept. 8 in his 16th supplemental order since the pandemic began, hotels and other accommodation providers, including charter vessels, got the green light to begin accepting reservations on Sept. 12, and as of Saturday, they may admit new guests.
"But I want to remind the public we are still in the safer-at-home phase in our reopening strategy," Bryan said in a press release on Friday. So-called non-essential businesses such as houses of worship, salons, fitness facilities, and movie theaters also may reopen, although with social distancing, occupancy and mask restrictions.
Restaurants are allowed to return to limited in-person dining, but bars and nightclubs remain shuttered and restrictions remain in place on weekend beach hours, which are closed from 4 p.m. to 6 a.m. on Saturdays, Sundays and holidays.
The Virgin Islands shut down all non-essential businesses and halted leisure travel in March in response to the COVID-19 pandemic, reopening the doors on June 1, only to close them again on Aug. 17 after a spike in cases that resulted in the deaths of four residents at the Queen Louise Home for the Aged on St. Thomas. Visitation to nursing homes remains strictly prohibited, Bryan said Friday.
Boschulte said the Health Department will monitor the traveler data uploaded to the new online portal, and will continue to conduct health screenings and temperature checks at the territory's two airports along with the National Guard.
The Health Department also recently signed a one-year contract worth $220,040 with InductiveHealth Informatics to perform contact tracing. The Atlanta-based tech company was formed in 2013 and counts the Centers for Disease Control and Prevention and the World Health Organization among its clients, according to its website.
"We are happy in one sense that we are reopening at the end of September" – typically a slow period for tourism – "to ensure the public health and safety of our residents" as well as visitors, said Boschulte.
With 90 percent of travelers to the Virgin Islands coming from the U.S. mainland, where COVID-19 restrictions differ from state to state, and even from county to county, Boschulte said educating visitors about the rules of the territory will be of the utmost importance.
"It forces us to be completely clear," he said. "When you come to the territory, our rules apply." That includes mandatory mask wearing in businesses and public places, social distancing and a focus on good hand hygiene and sanitization, he noted. "All in all, we've found most people have been willing to comply."
Boschulte said the territory saw a busier than normal late-summer season when it opened to leisure travel on June 1 for the first time since March, and he expects the same will happen as visitors are allowed to return on Saturday.
"We are going to expect a jump," he said, both this weekend and next. "We are projecting it to be more busy than last October. We are mindful that kids have gone back to school, but not all kids are in school," just as many parents are working remotely, freeing them up to travel.
"The big caveat is going to be … will we see a jump in families," since they can now work and teach virtually anywhere, said Boschulte. "That's the piece that's difficult to gauge." But he said he does expect that December will see a boom as people who have been cooped up in their houses and unable to travel for most of the year take advantage of being able to visit a sunny destination that is open to U.S. travelers, unlike many places in the world that have closed their borders to Americans due to COVID-19 infection rates on the mainland.
"As we move into the next phase, I am really stressing that all of us have to follow the health regulations," said Boschulte. "Wear the mask, avoid mass gatherings. If we are all responsible, I am confident we won't see the same spike. It is dependent on us all that live here that we all follow the proven health regulations."
As of Friday, the Health Department reported 49 active COVID-19 cases. To date, 18,980 individuals have been tested, with 17,440 negative results, 1,232 positives and 19 deaths. Given the fluid nature of the pandemic, the territory's requirements may change and travelers and Virgin Islanders should monitor this website.