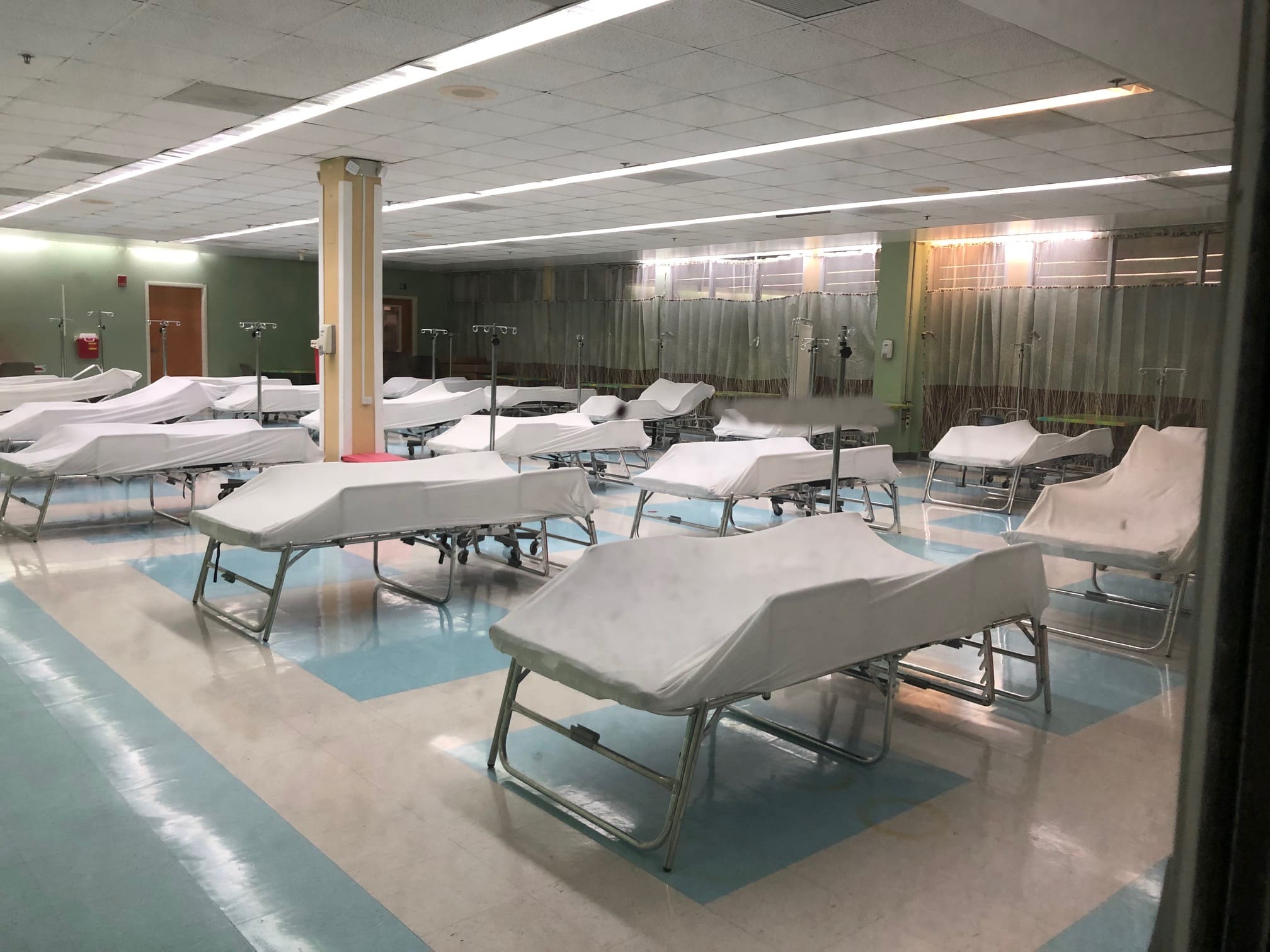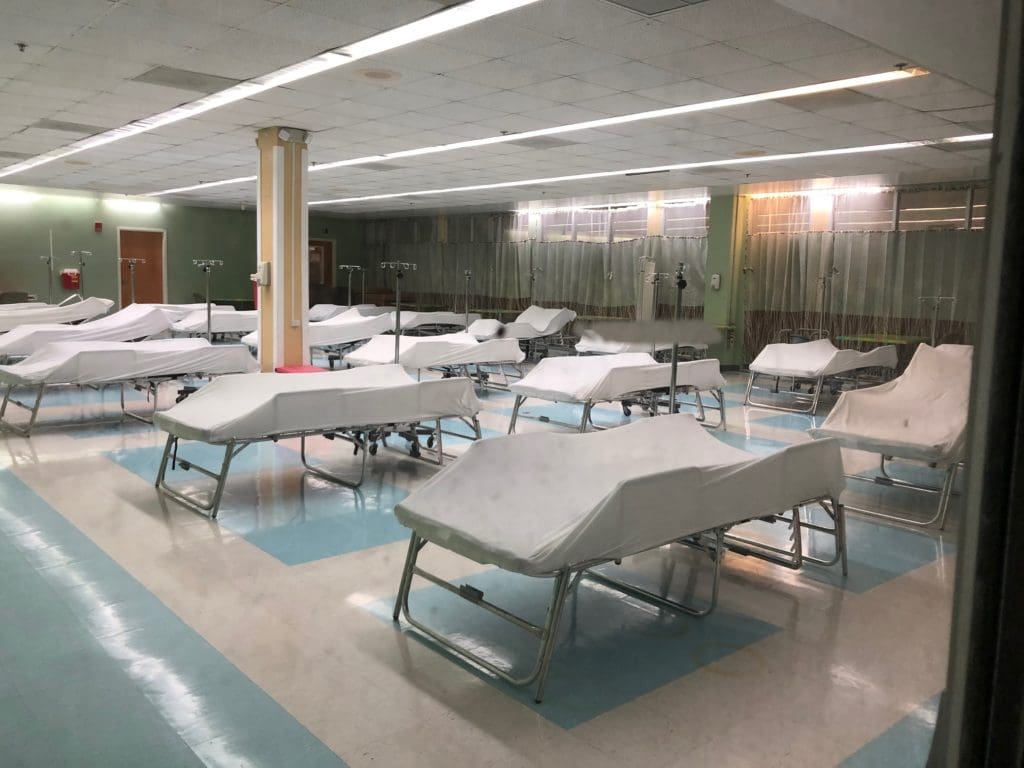 Rebuilding efforts at Gov. Juan F. Luis Hospital and new COVID-19 and other procedures were the focus of a meeting of the V.I. Government Hospital and Health Facilities Corporation Territorial Board Wednesday evening.
The entire board was present for the approval, via WEBEX, of updated or new policies and procedures and funding.
The board's Performance Improvement Committee, headed by Dr. Anne Treasure, rewrote procedures to improve safety policies, emergency management, fire safety and infection control.
While essential procedures for dealing with the novel coronavirus have been in place since the pandemic began, the Performance Improvement Committee outlined policies on Wednesday for the surgery and pediatric units, the emergency department and the labor and delivery unit. Procedures also were laid out for an influx of infected patients and security at access points.
The committee also updated the hospital-wide infection control policy and the Environment of Care authority statement. The authority statement outlines whose responsibility it is to organize, oversee and administer the Environment of Care policy.
The board approved all changes and additions to written policies. Board members attending were Christopher Finch, Jenifer O'Neal, Justa Encarnacion, Treasure, Cornel Williams, Faye John-Baptiste, Gretta Hart-Hyndman, Dr. Jerry Smith and Dr. Frank Odlum.
Also discussed and approved were two contracts with Polaris Engineering, Inc. One contract for $146,000 will allow Polaris to move two 6,500-gallon liquid propane tanks so that they are the required 50 feet away from the new temporary hospital's occupied buildings and traffic.
The second contract for $221,517 is for commissioning review services to confirm that the new temporary facility meets functional and performance requirements. It means that Polaris will work with the design team, building manufacturer and contractor to ensure the facility meets all standards required for accreditation by the Centers for Medicare and Medicaid. The company will submit a commissioning plan then prepare the final commissioning record.
After the board's financial discussion, four medical staff members were reappointed for two years at Juan Luis Hospital and five physicians were approved for medical privileges for one year at Schneider Regional.
Then, the hospitals' administrators gave reports on activities and progress at the two facilities, but not the accounting reports.
Dr. Luis Amaro, interim chief executive officer at Schneider Regional, said SRMC continues to prepare for a certification visit from the Joint Commission some time in 2021. The St. Thomas hospital purchased 83 new beds, 20 ventilators and other supplies in anticipation of a COVID surge, he said, and some repairs for the hospital will not be covered by FEMA because the cutoff date has passed.
Three architect and engineering firms were selected by hospital administrators, the Department of Health and the Department of Property and Procurement to execute contracts by the end of the year, Amaro said.
"By January 2021, meetings will be held in each district with respect to executive teams, medical staff, nursing, other administrators, ancillary and other professional providers to map out the future health care facilities," he said.
Amaro also told the board that a fourth emergency department physician has been hired, along with 22 graduate nurses.
Dyma Williams, interim chief executive officer at Juan Luis, told the board three COVID patients have been hospitalized at the St. Croix hospital and there has been one COVID-related death. A new onsite civil engineer is needed for at least six months to handle technical requirements for the new temporary hospital – JFL North. Williams said they have been in contact with a potential service provider and will submit a proposal to the board when it is available.
Juan Luis is preparing to dispense more than 900 COVID vaccines when they become available even though there are significant staff shortages.
"We continue to have challenges with critical staff needs, and we anticipate that may become more profound as we move forward. We just continue to work with the Health Department and our internal resources department to maximize onboarding in our critical areas," she said.
The Juan Luis Hospital administrators will testify before the Legislature on Dec. 9 to receive approval to purchase an almost four-acre parcel of land adjacent to the current property.
Chairman Finch said the board voted during an executive session to inform the Legislature that they support the purchase. The added land will allow the new hospital to be built without having to destroy the entire old facility while it is still being used. The additional land also will provide more parking space.
Also during the executive session, the board unanimously voted for Dr. Smith to replace Kirk Callwood – who is no longer on the board – as vice chairman.
The board's next meeting is scheduled for Jan. 13 at 3:30 p.m.