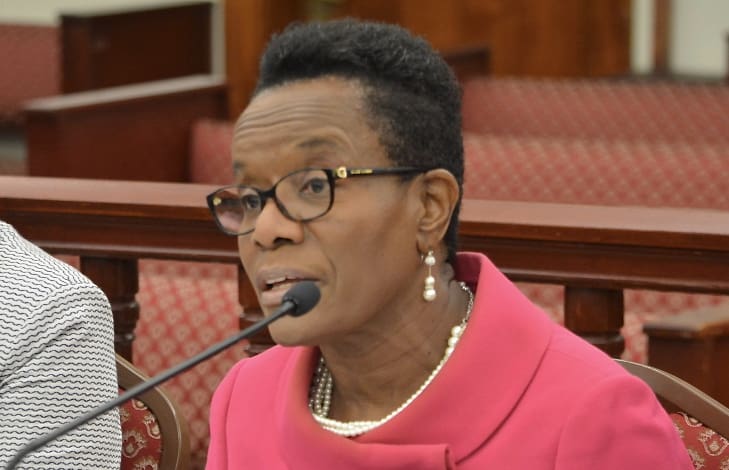 V.I. Director of Banking, Insurance and Financial Regulations Gwendolyn Brady surprised members of the Senate Rules and Judiciary Committee during a hearing Friday when she announced she will retire at the end of July.
The announcement brought some tears, some laughter, and even a song by Sen. Franklin Johnson. Brady worked for a decade at the Legislature before beginning her decades-spanning career at the lieutenant governor's office.
Brady told Franklin he should keep his day job and not consider a career as a singer. He sang a version of "Doing it Your Way."
Sen. Kenneth Gittens, after a discussion of a bill for which Brady testified, took a point of privilege to congratulate Brady and thank her for her service. He said senators would miss "her attention to detail and her professionalism."
Sen. Milton Potter dismissed her retirement as a rumor and said, "She isn't going anywhere."
But Brady said it was true and named the date.
Potter said the news was "bittersweet." He told her, "You have served the people extremely well." He said she had served a "critical role" that is often a "stressful role."
She said she hoped that she had been a credit to her husband's sojourn in public service and that he is smiling now.
Her husband, Julio Brady, died in 2015. He had served as lieutenant governor, attorney general, and a judge in both Superior and Territorial Court.
Sen. Novelle Francis Jr. said he had the opportunity to work with her at the lieutenant governor's office and the Legislature. He said her professionalism should be emulated.