Coach Elridge W. Blake is an amazing athlete, coach, and living legend born and raised in St. Thomas, Virgin Islands. In the first two parts of this series, we learned of Blake's humble beings and how his academic aptitude took him to Fisk University in Nashville, Tennessee. His athletic talents earned him numerous awards and accolades in baseball, basketball, and track. In addition, Mr. Blake graduated from Fisk in 1969 with a Bachelor of Science Degree in Health and Physical Education.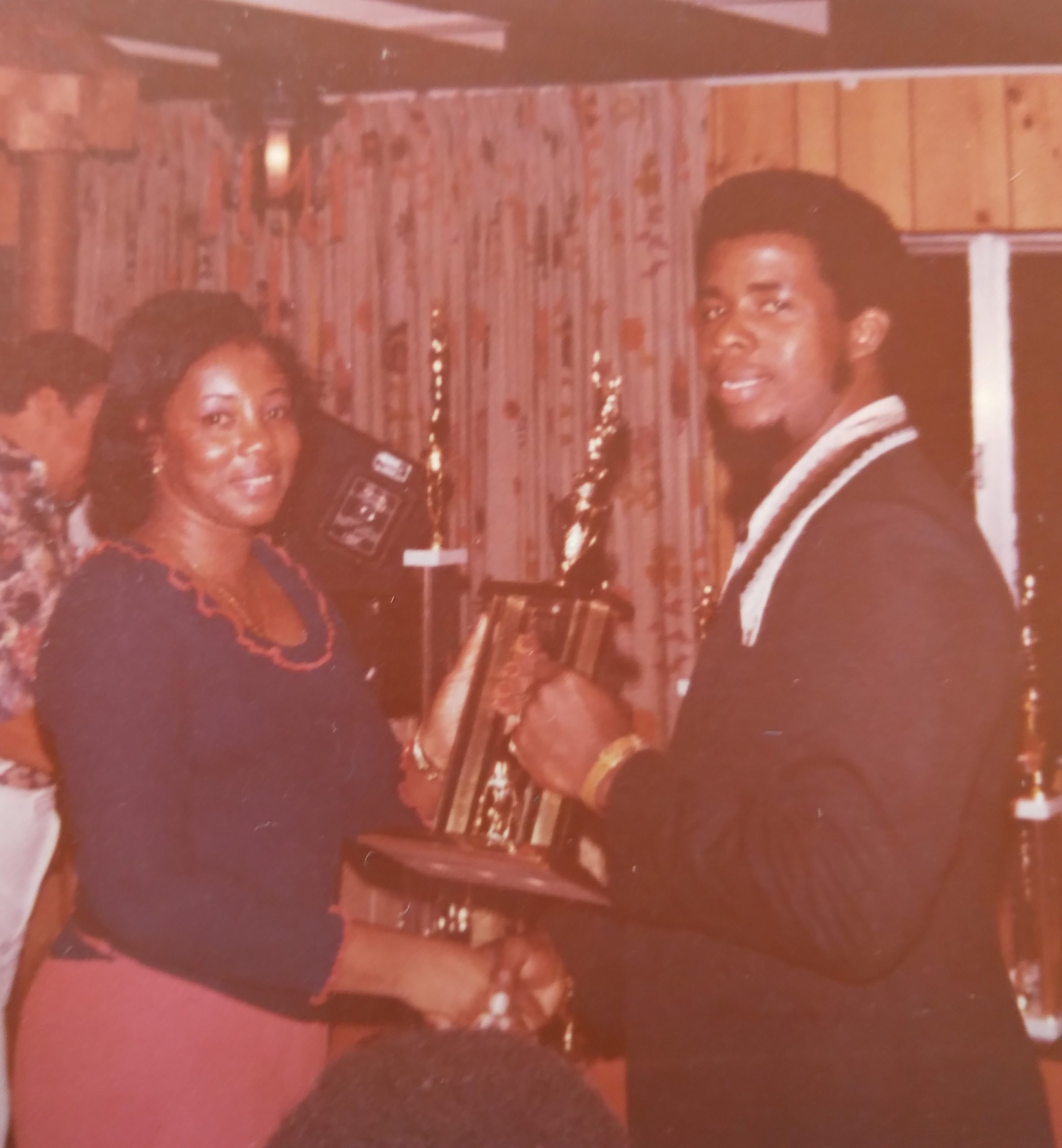 As outstanding of an athlete as Elridge Blake has proven to be, he still kept sports in its proper perceptive, "Sports is for a while, but education is for a lifetime," said Blake in an interview. He is a living testament to this belief. He was the top-ranked academic male in his class in high school and graduated from Fisk University with honors. Mr. Blake also earned a certificate from Marshall University in Drivers and Traffic Safety Education. Blake holds a Masters's degree from the University of the Virgin Islands in Administration and Supervision of Education.
In athletics, Coach Blake is a certified volleyball coach completing all three levels at the U.S. Olympic Volleyball Training Center. He has also completed the FIBA Referees/Officials Certification program and attended the International Olympic Committee Solidarity Course in Sports Administration in 1983 and 1986.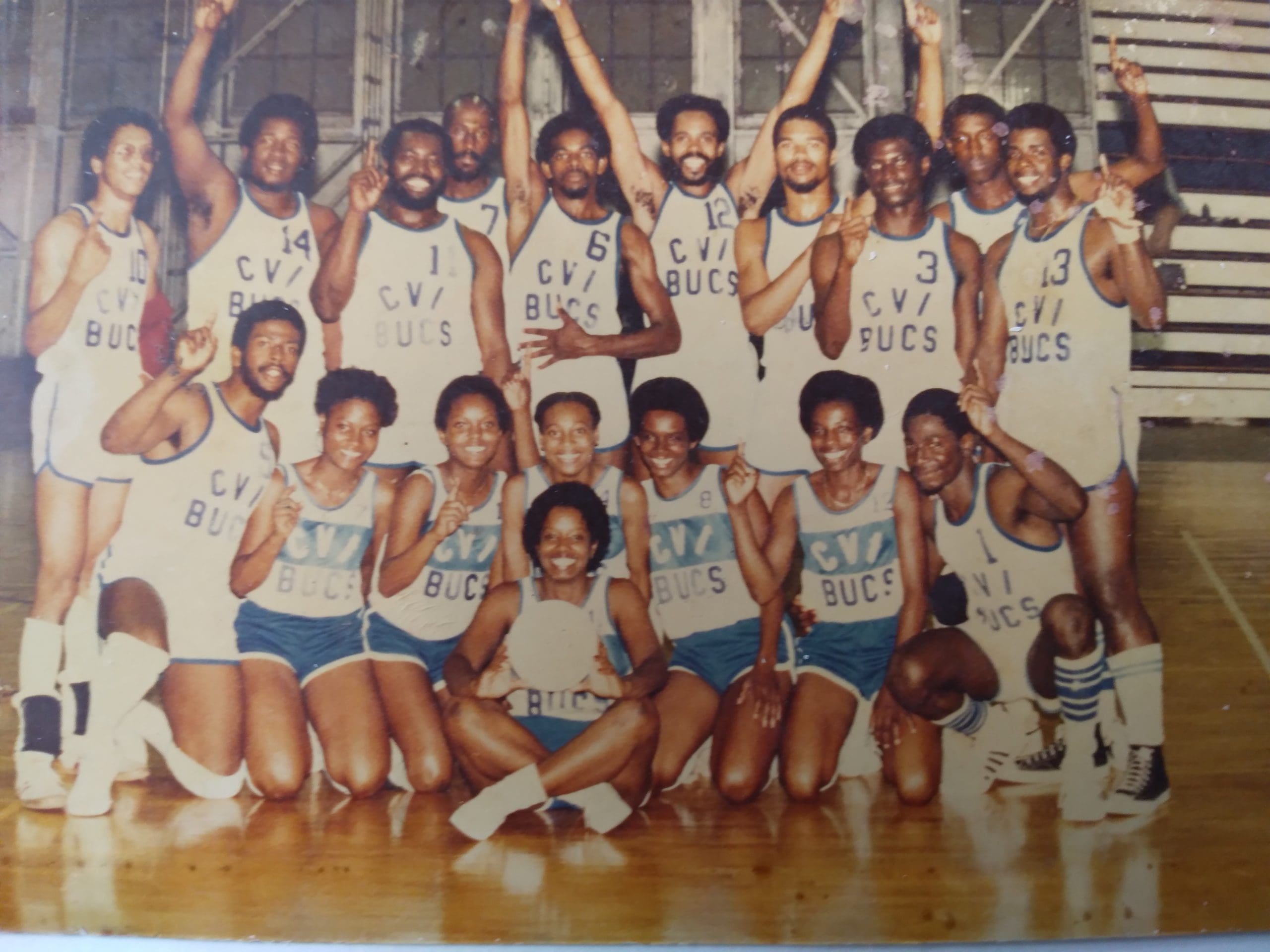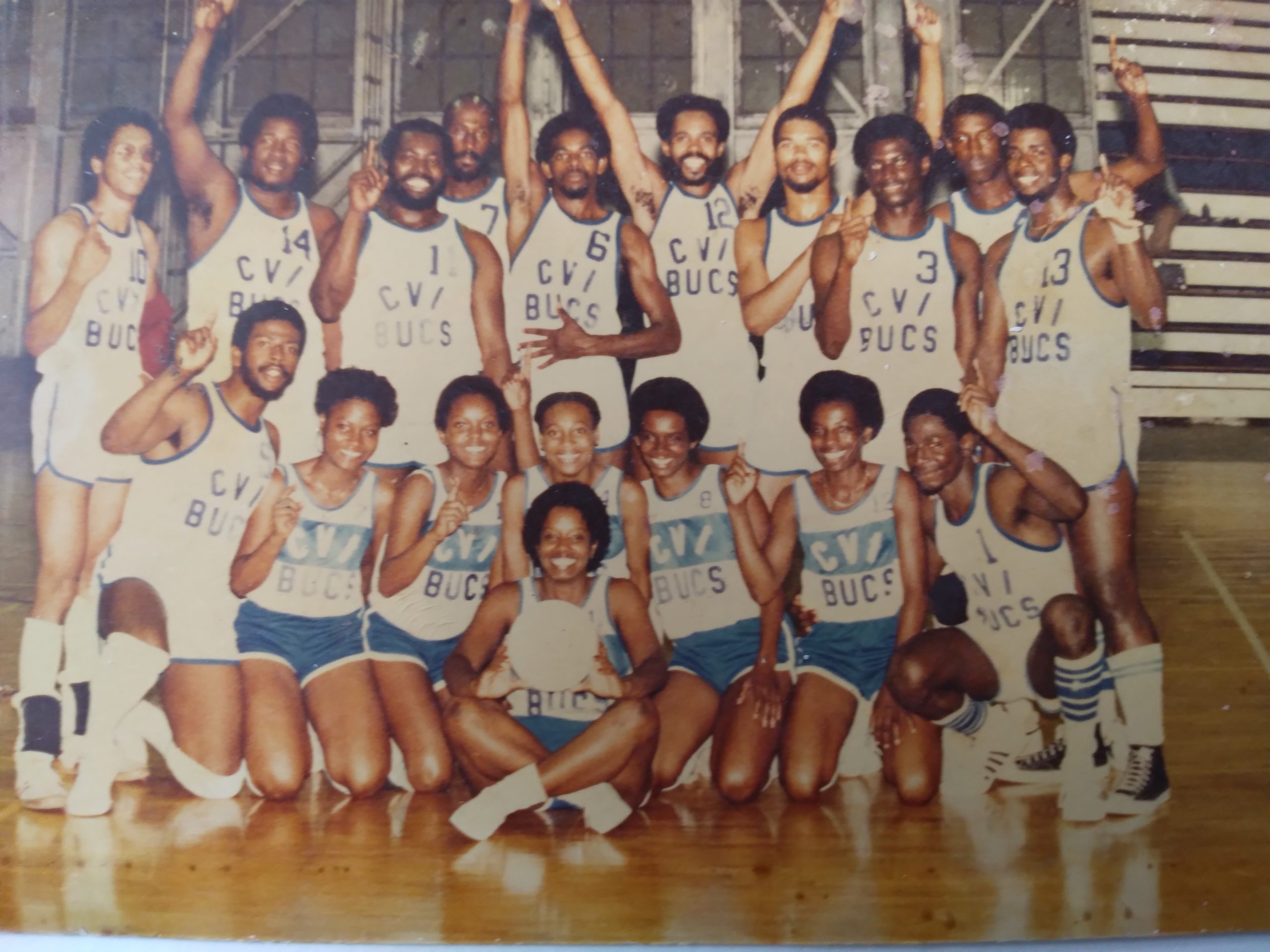 Blake's decision to come back home to St. Thomas amidst the lure of playing major league baseball would have been heart-wrenching for some, but for Blake, the correct choice was obvious, "My first year at Fisk was paid for from the money I borrowed from the Virgin Islands Government. That's why I came home," explained Mr. Blake. "The stipulation on the loan was you have to come back home and give one year. I don't like to owe people. If I give my word that I am going to do something. My word is my bond. Even though I was drafted my junior year by the Chicago Cubs. I didn't sign."
Blake's talent was noticed by Buck O'Neal, who played and managed in the Negro American League. O'Neal was the first African American coach in Major League Baseball. He once told Blake,
"Blake, anyone has been teaching you how to bat?" O'Neal asked Blake.
Blake replied, "Why you say that?"
"Because you have changed," O'Neal responded. "Don't let nobody teach you how to bat. You can hit."
The Cubs did send a scout to St. Thomas to bring Blake back for training camp. But that year, a hurricane came and canceled those plans. He had other opportunities to go but didn't act on them primarily because "Basically I didn't leave because I felt if I left my students would have lost something. If I start the job I have to finish it. How can I start the year and don't finish it," said Coach Blake. Spring training for baseball starts in the middle of the school year.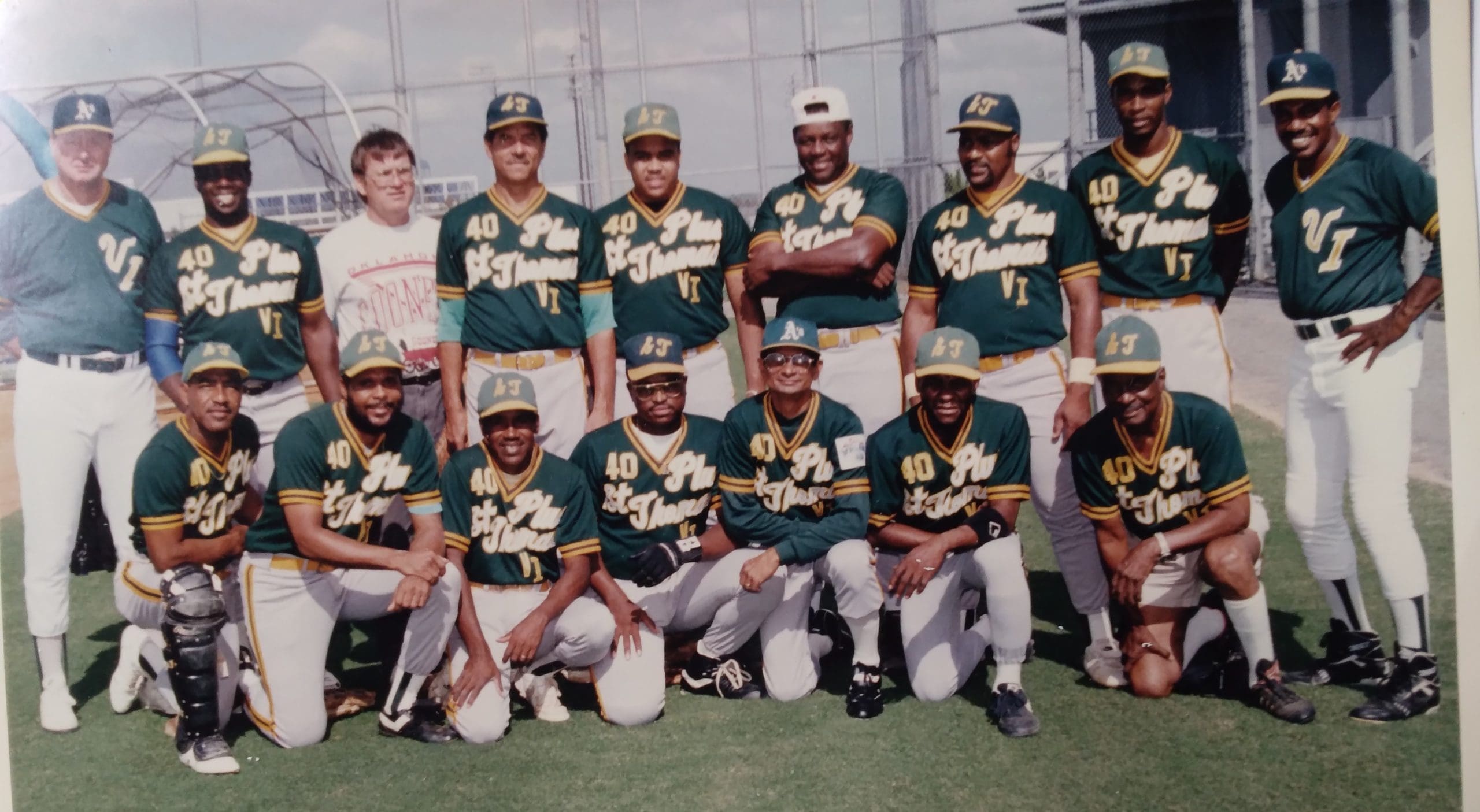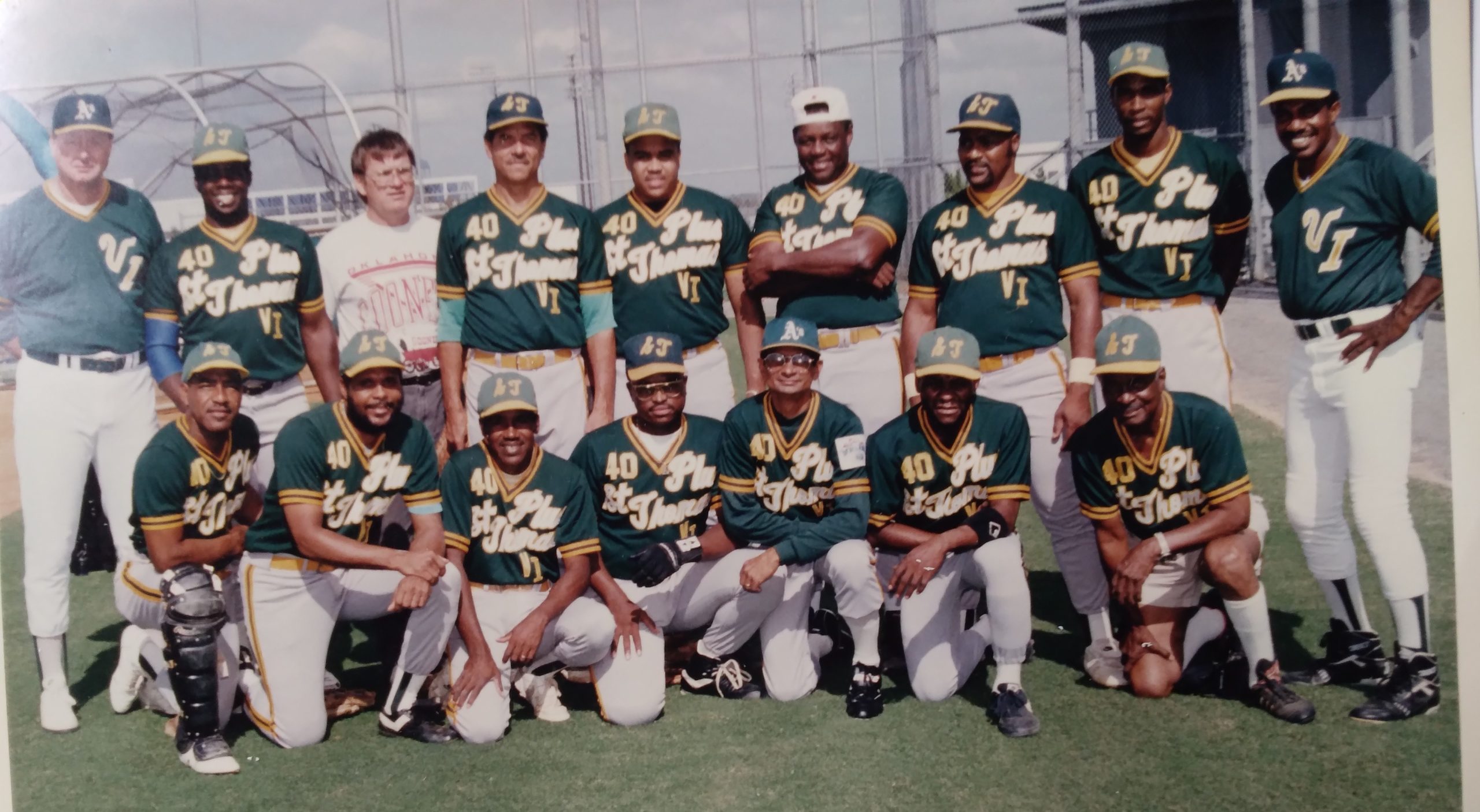 Once home, Blake fell in love with teaching and started a family. These factors kept the talented Blake confined to St. Thomas. Coach Blake continued to dominate on the basketball court, softball, and baseball diamonds. He represented the Virgin Islands in countless international competitions and played basketball with Julius "Dr. J" Ervin and other NBA and ABA players in a game hosted by the University of the Virgin Islands.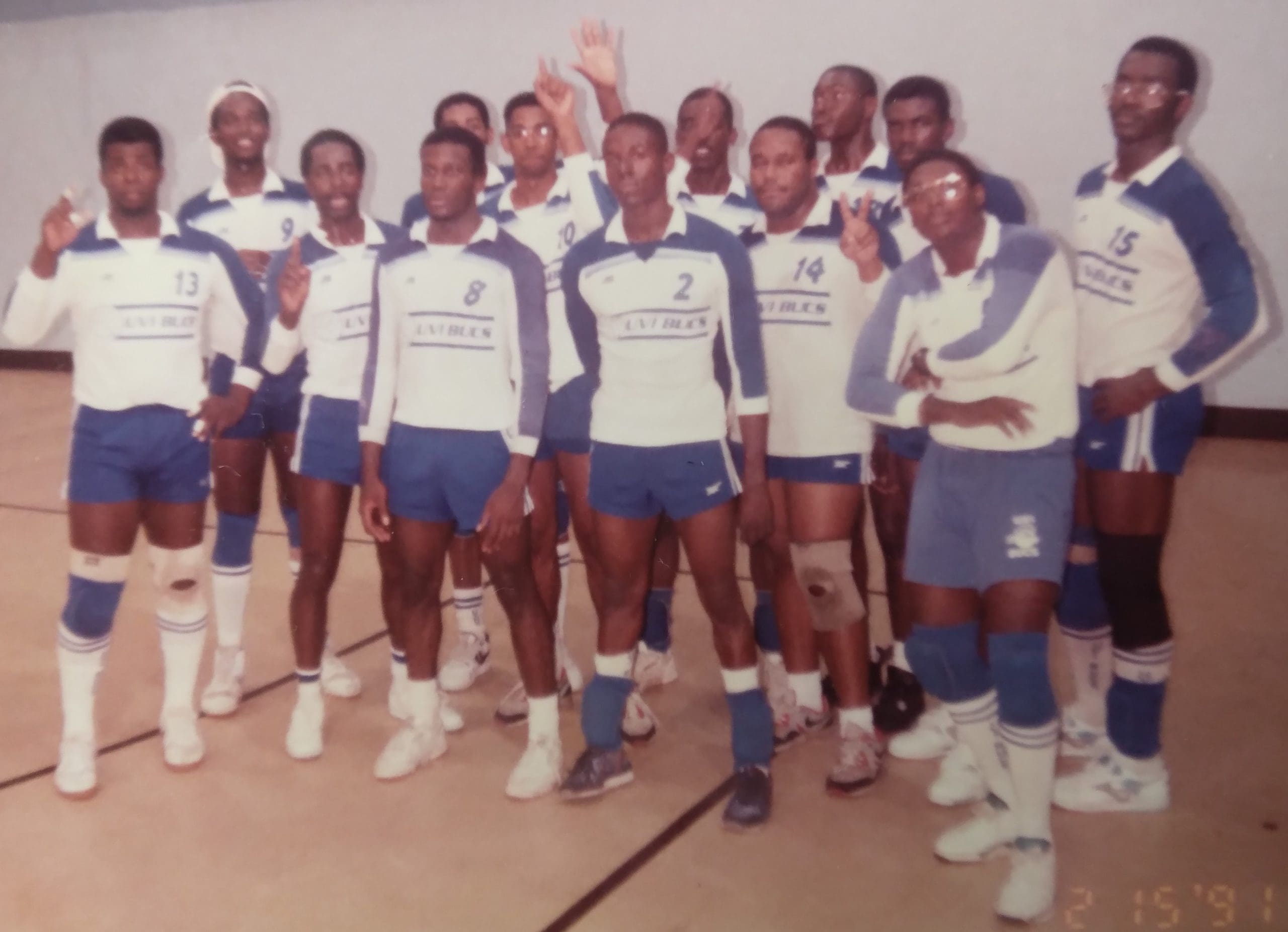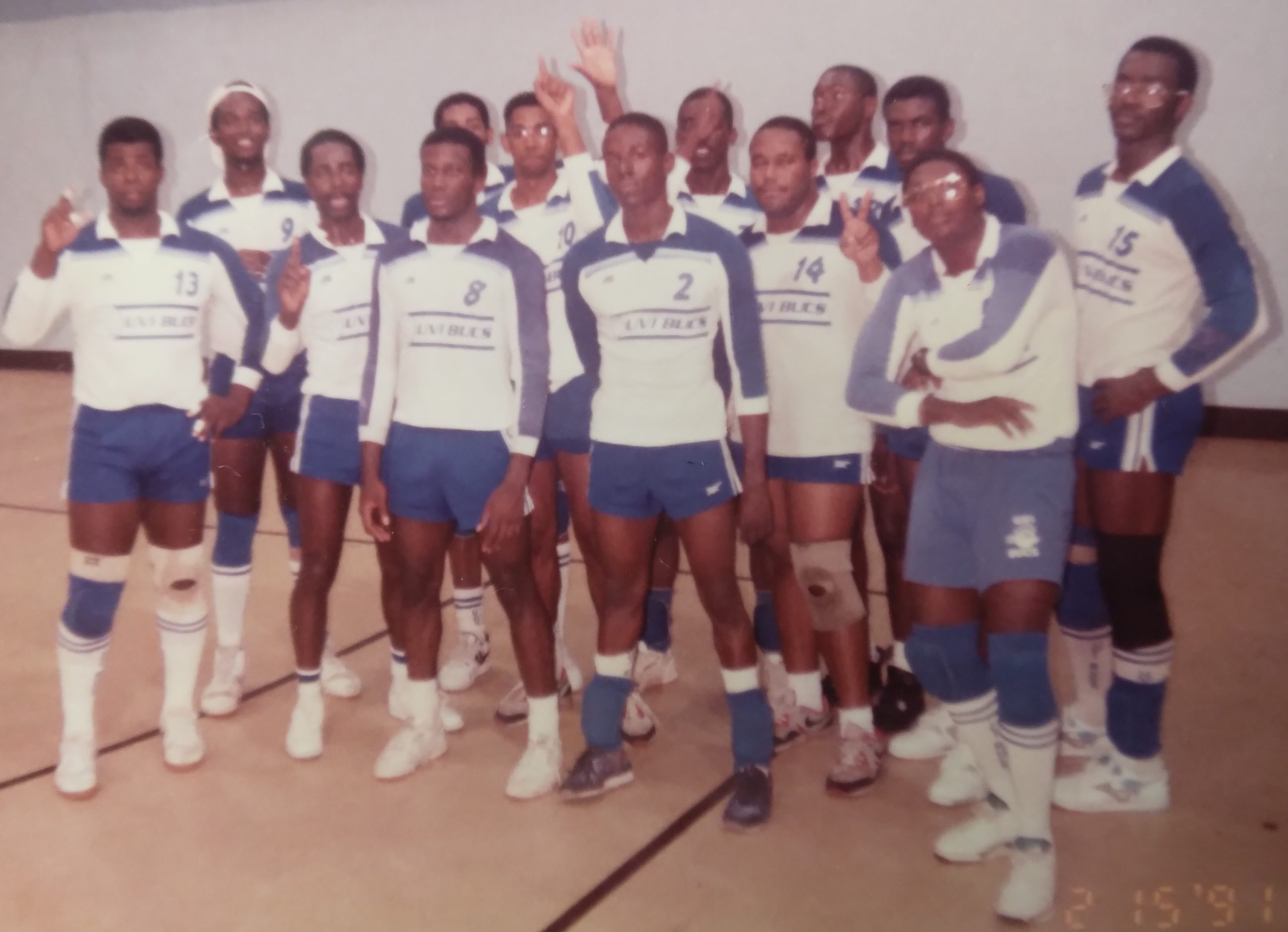 While working at the Charlotte Amalie High School, he picked up a new sport, volleyball. He started to teach the basics of the sport in his physical education classes. He went from teaching the sport to playing the game at some point. Volleyball in the U.S. Virgin Islands was never the same. Coach Blake became one of the most influential figures in the sport of volleyball in the Caribbean.
Blake started the BUCS Volleyball Program that played in the St. Thomas/St. John Volleyball Power League for many years. Scores of talented players have gone through his program, many of whom are coaches today. His teams have won multiple league championships and international tournaments throughout the Caribbean.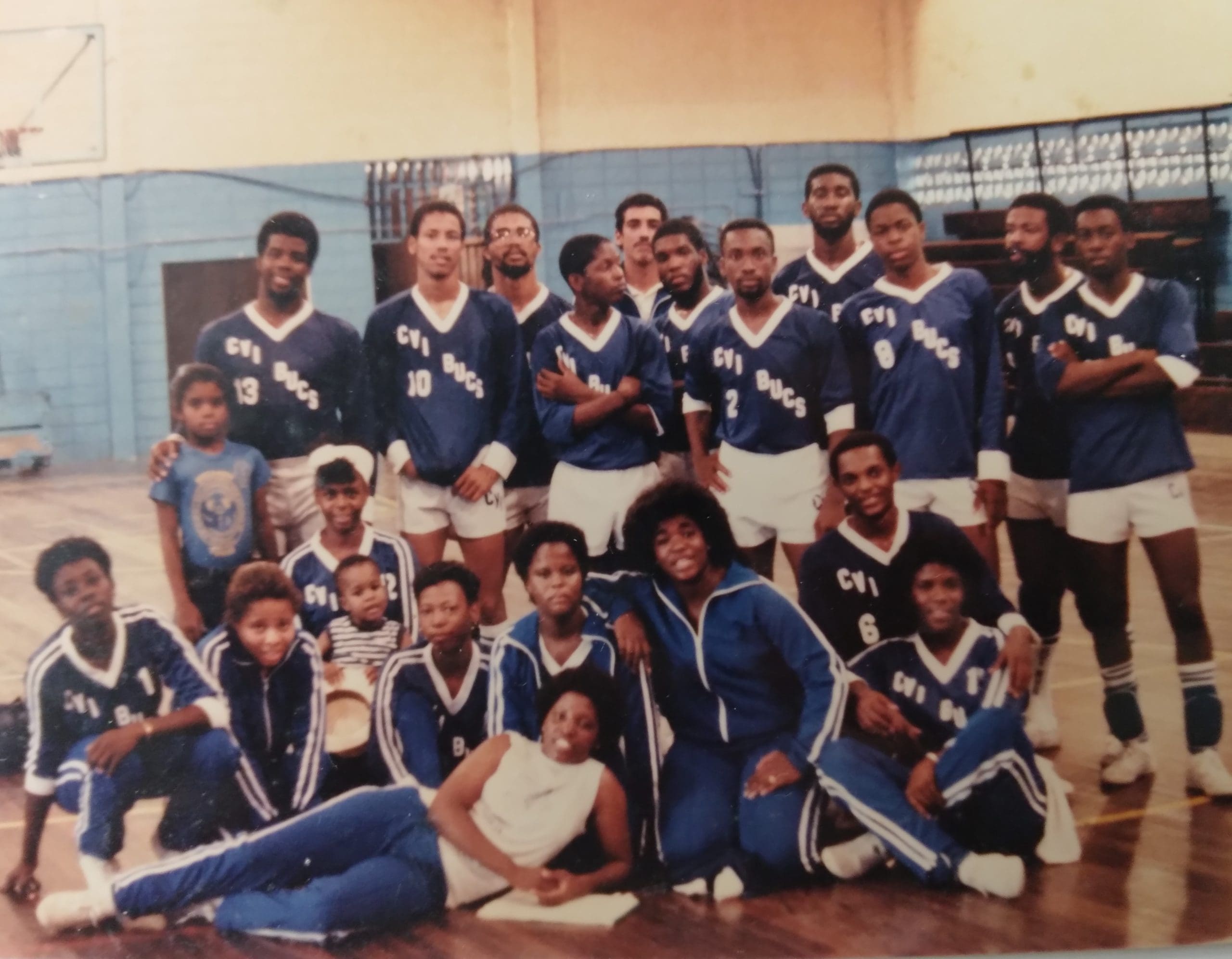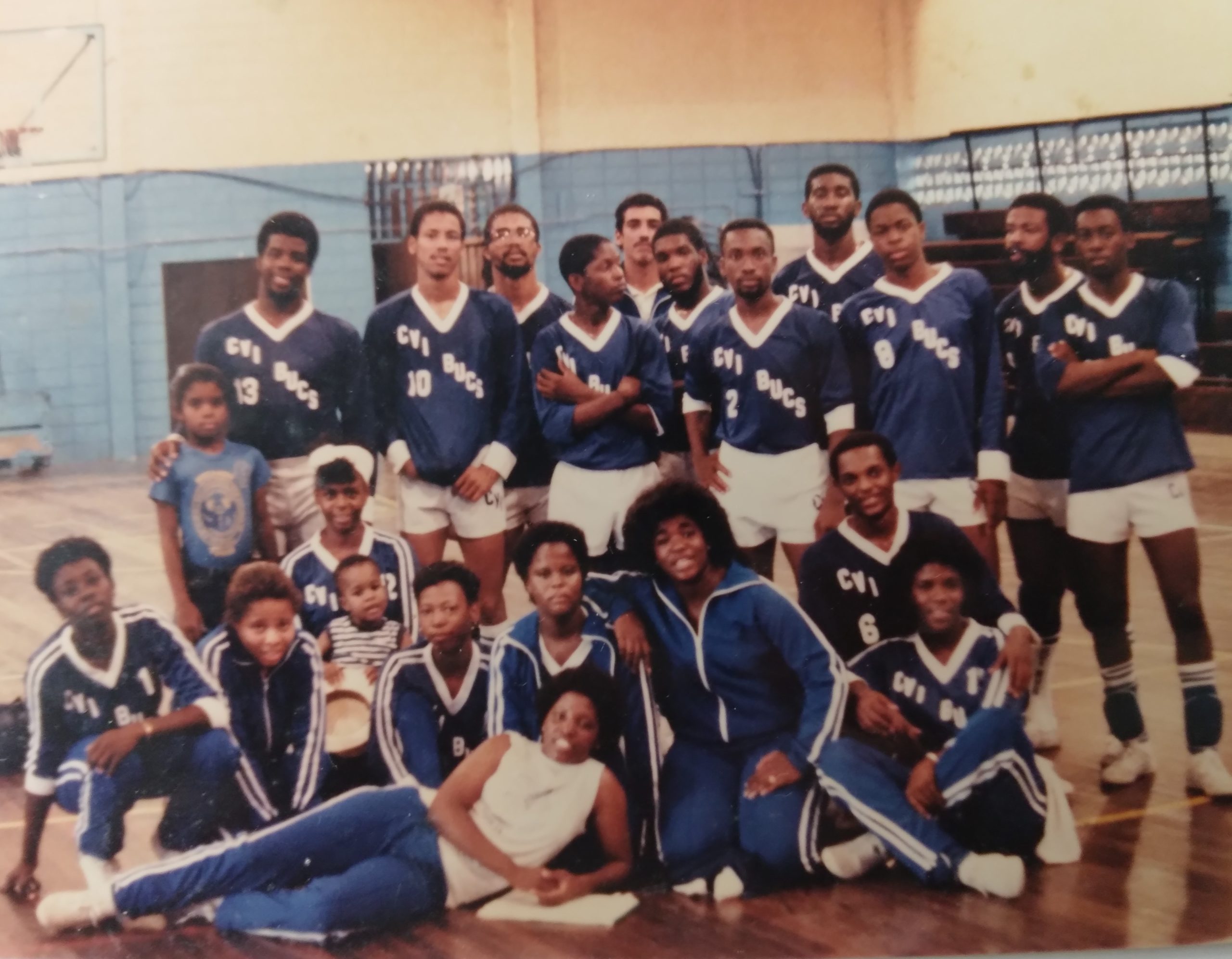 In 1978, Blake served as the player/coach of the Virgin Islands Men's Volleyball Team that played in the English-Speaking Caribbean Championships in Guyana. The team went undefeated, beating the event's host in the championship game. Guyana had employed a Cuban coach to train their team, hoping to secure gold. But a group of unknown men from the Virgin Islands made them settle for second place. The team's performance was so impressive that Blake was offered a full-time position to run Guyana's men's volleyball program.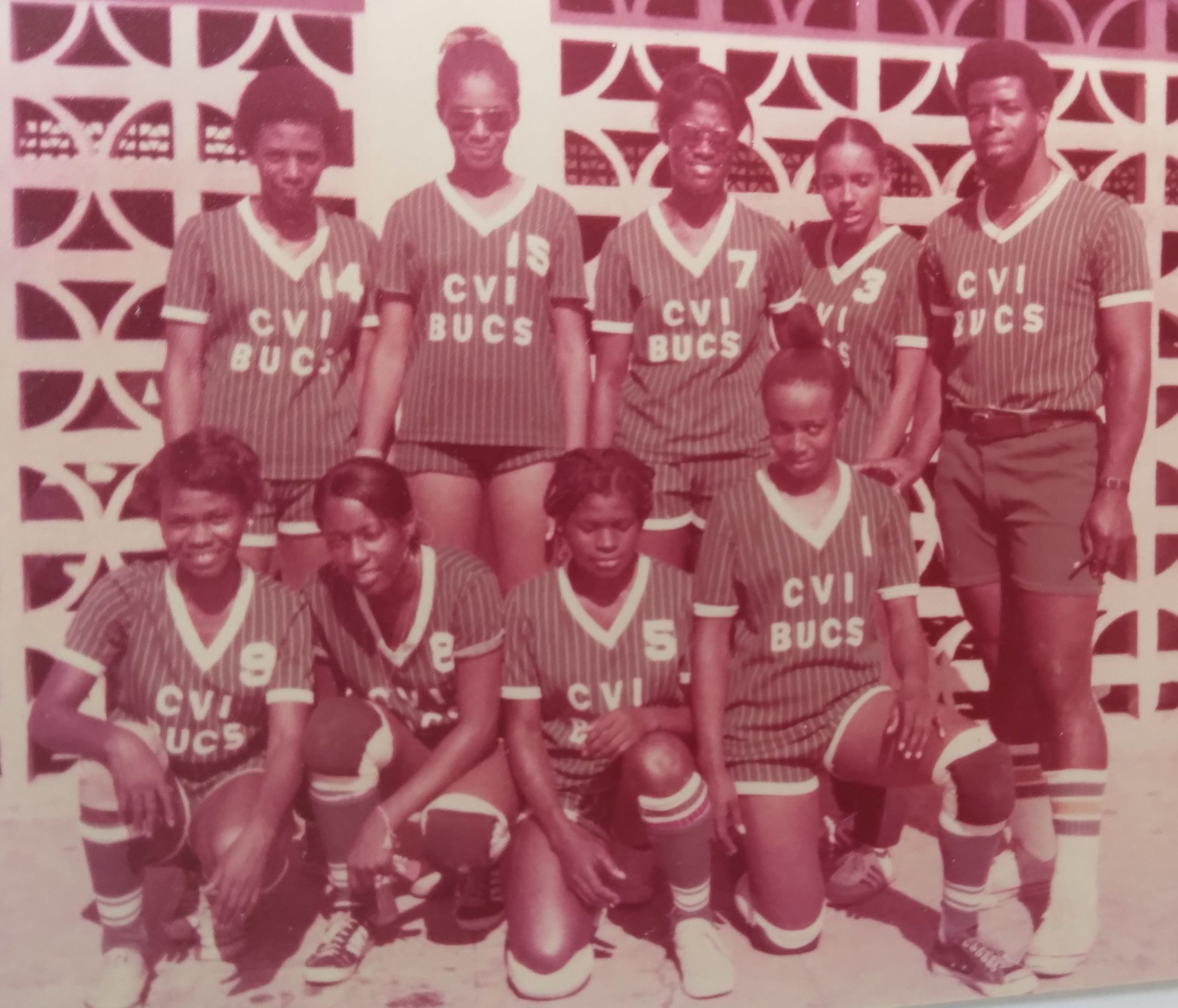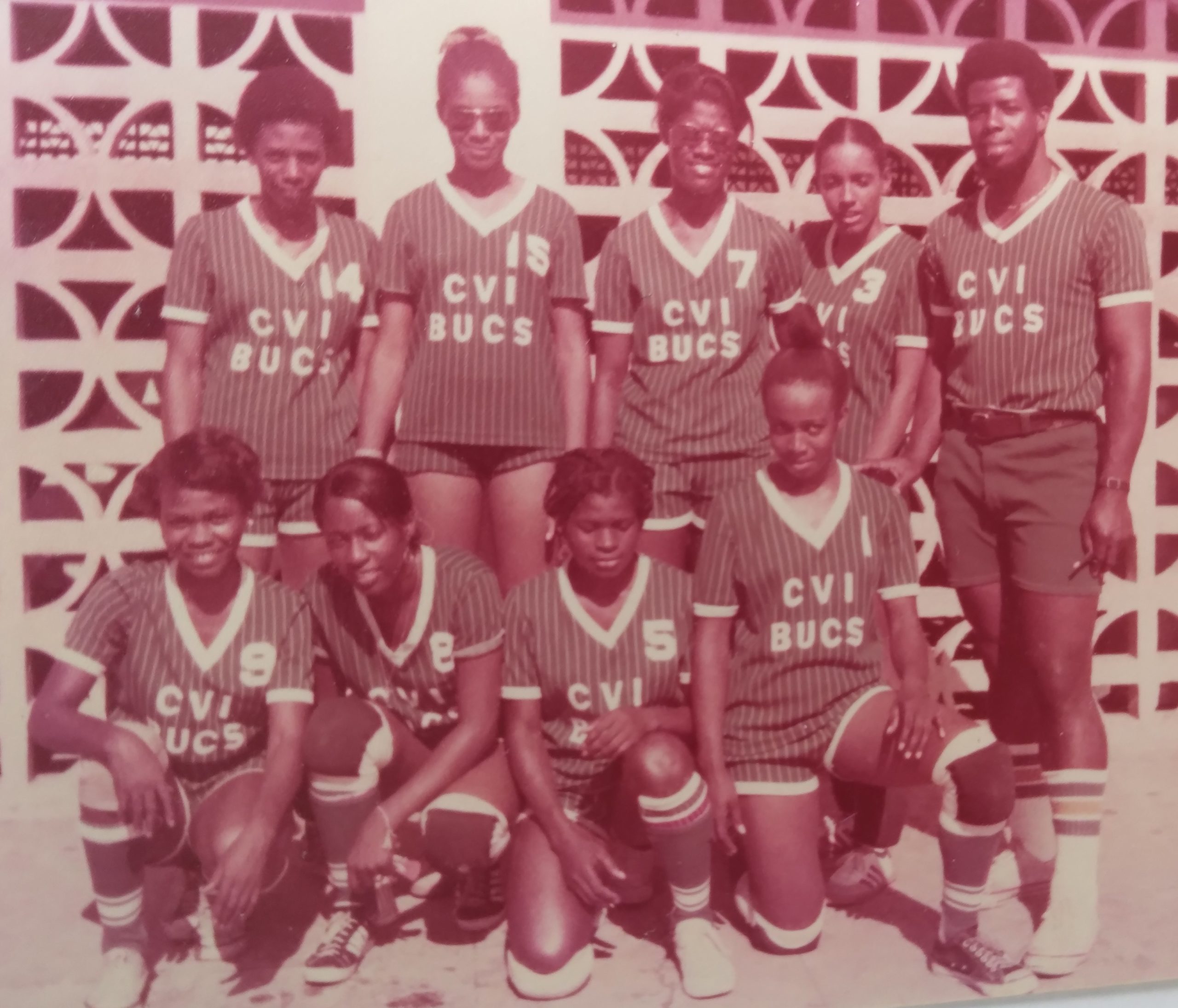 Coach Blake has conducted volleyball training sessions throughout the entire Caribbean and has worked with national teams of many island nations in this region.
Part four of this series will show how Coach Blake is still impacting the world of volleyball through his former players, who are now coaches themselves.