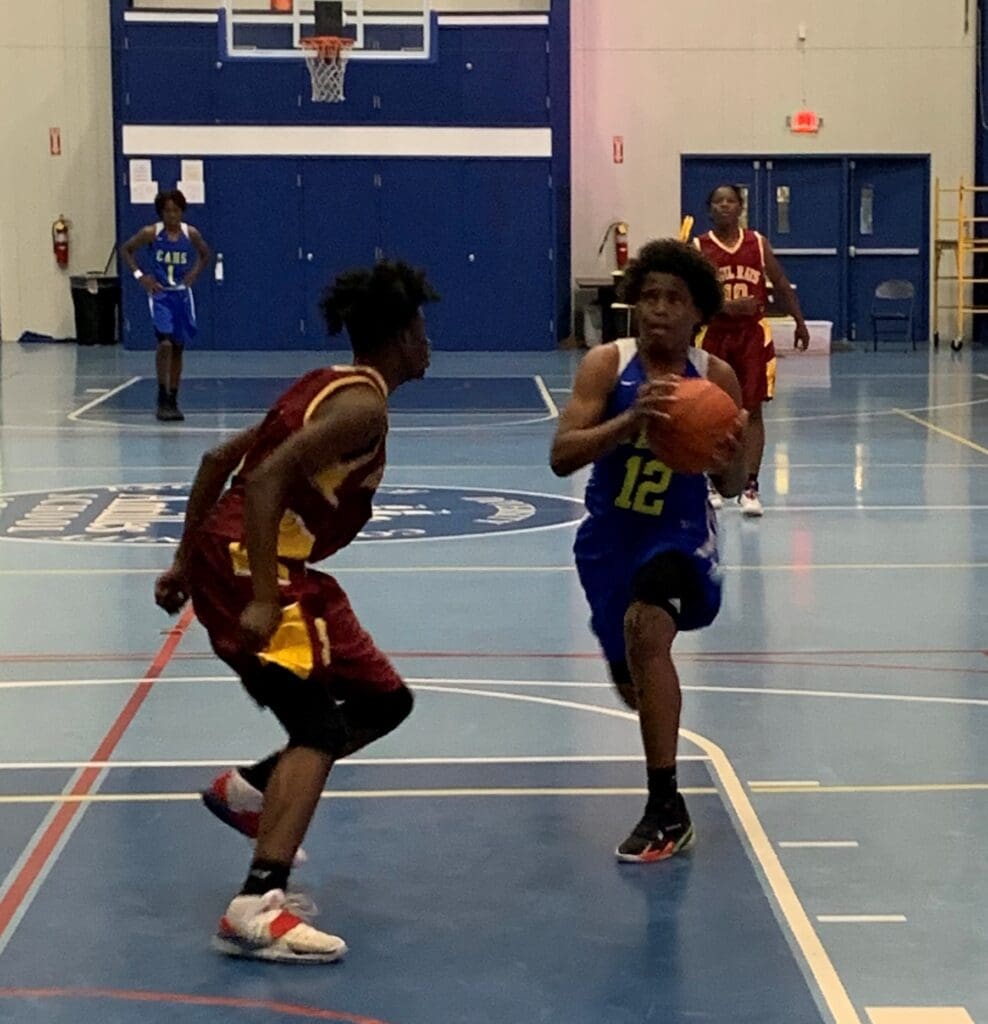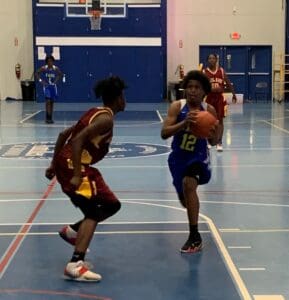 The St. Thomas/St. John Interscholastic Athletic Association (IAA) Basketball best-of-three Championship Series began on Tuesday, April 5, 2022, in the Junior Varsity Boys and Varsity Girls Divisions at the Mark C. Marin Center.
Junior Varsity Boys Division – Game 1 – Ivanna Eudora Kean 38 – Charlotte Amalie 29
The final score does not indicate how close this game was until about one-minute remaining in regulation. The undefeated Rays are the top-seeded team and have not played in over one week. Plagued by turnovers, Kean could only muster 3 points in the opening quarter and 8 in the second. The Chicken Hawks were having offensive challenges of their own only scoring 15 points in the first half. Ivanna Eudora Kean found their legs in the second half outscoring the Hawks 27 to 14. Zavier Powell led the Rays with 11 points and Kareem Pinney added 8. Jaden Dowe dropped a game-high 13 points for Charlotte Amalie High School. Game 2 is scheduled for Wednesday, April 6, 2022, at the Ivanna Eudora Kean High School at 4 pm.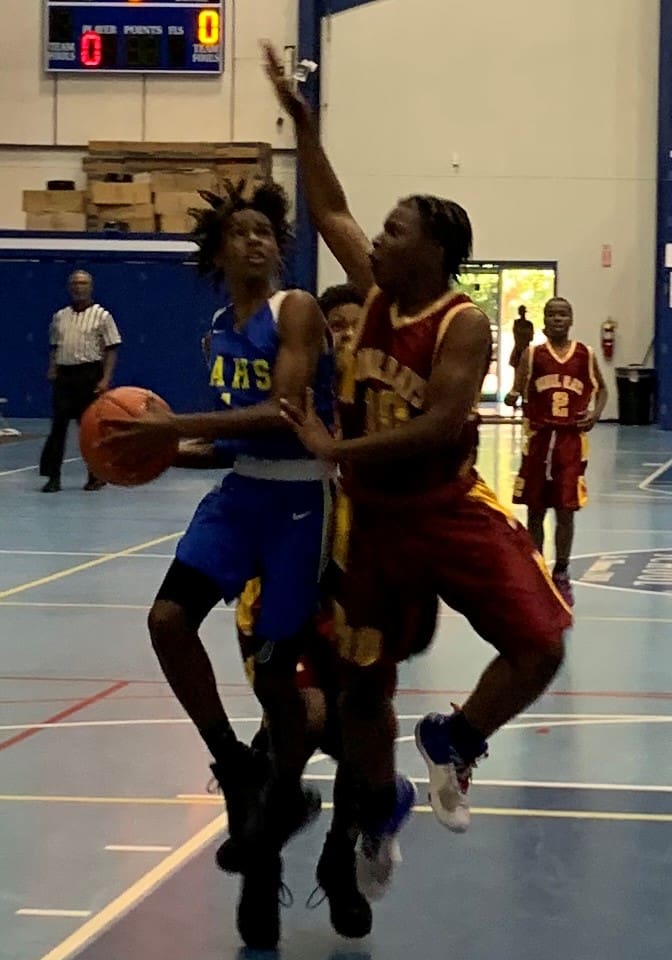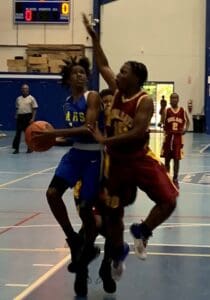 Varsity Girls Division – Game 1 – Charlotte Amalie 36 – Ivanna Eudora Kean 33
The Varsity Girls Championship Series tipped off on Tuesday at the MCM Center where the top-seeded Charlotte Amalie High School Lady Hawks did battle against the Ivanna Eudora Kean High School Lady Rays. The Lady Rays were coming off a tough semi-final encounter against Antilles Hurricanes while the Hawks awaited the victor. The well-rested Lady Hawks opened the game strong taking a ten-point lead into halftime. In the third, the Lady Rays played well holding the CAHS to only score two baskets while registering 11 points in that frame. Despite the Lady Rays' best efforts, the Lady Hawks had a response every time the game got too close. Charlotte Amalie held on for the 36-33 win. Jahnesha Gomez was the top scorer for CAHS with 12 points. Ivanna Eudora Kean's Jada Isaac was the game's best performer with 13 points. The series continues on Thursday, April 7, 2022 at 4:00 pm in the MCM Center.