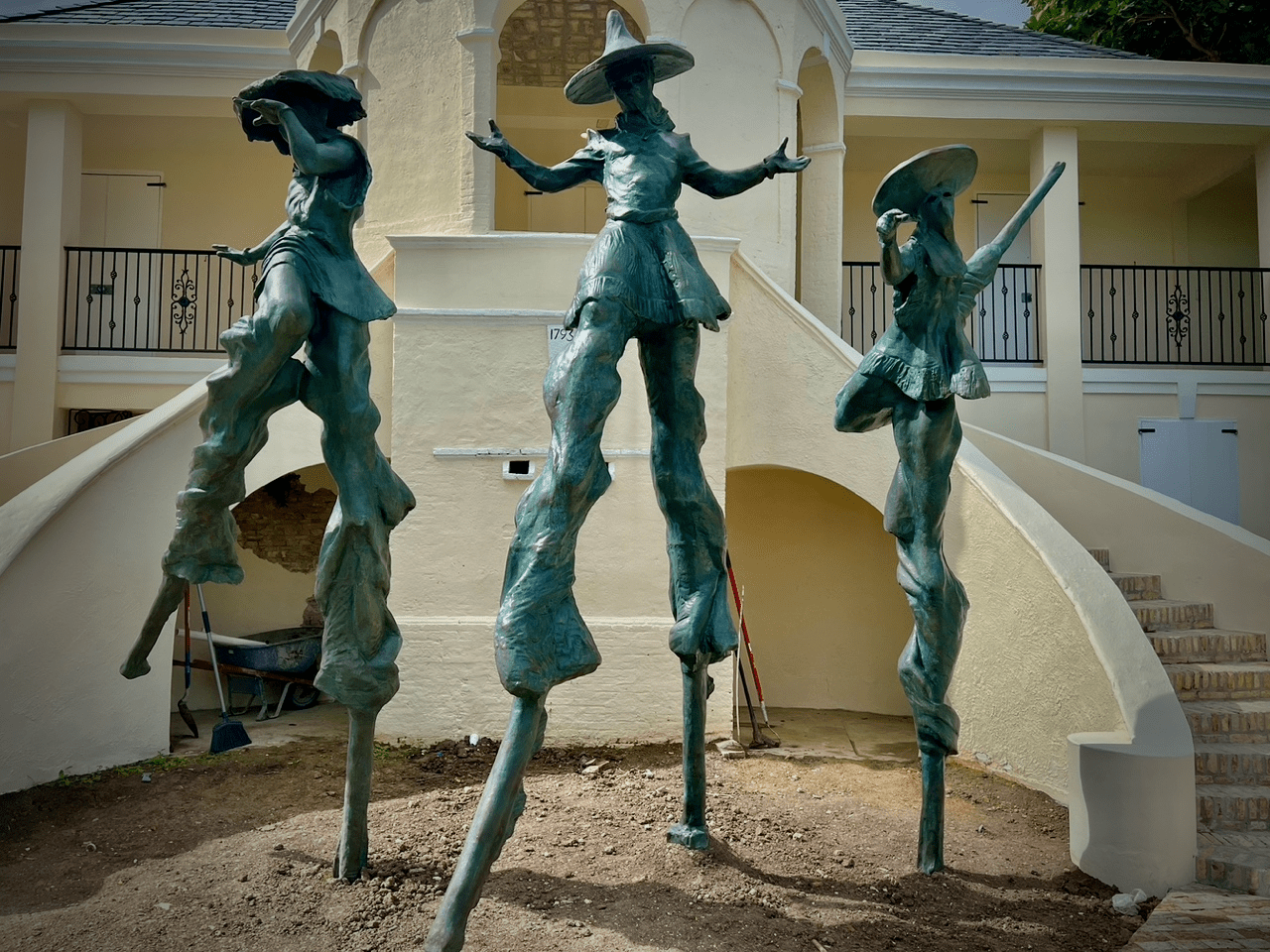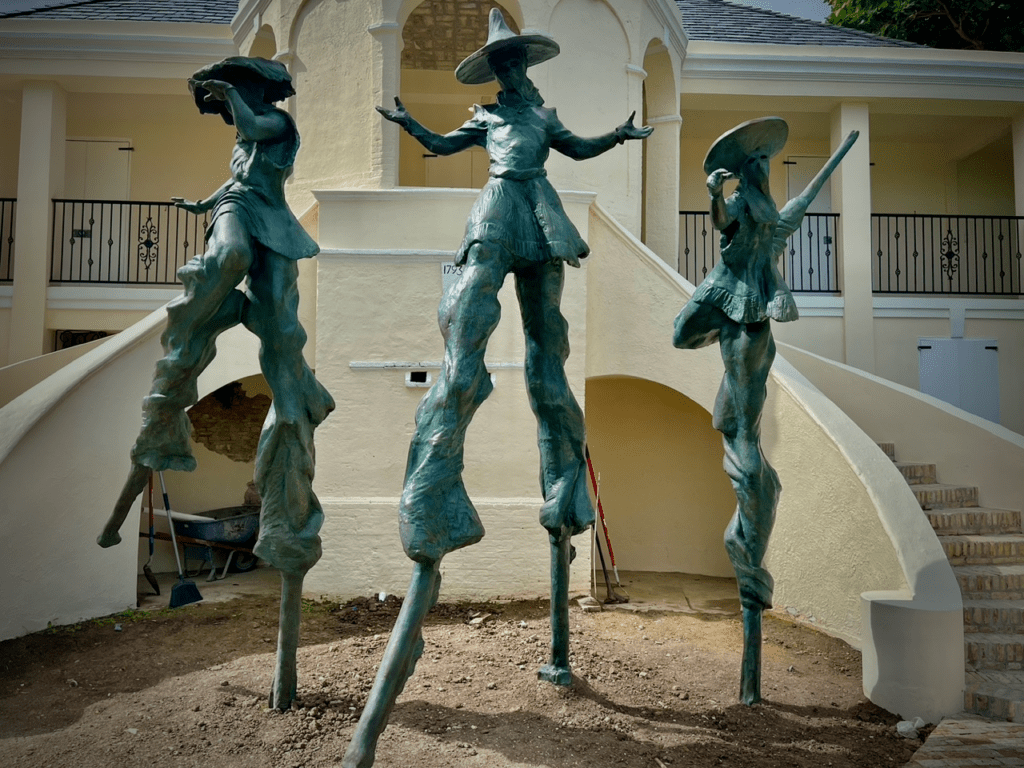 A towering trio of moko jumbies now stand guard outside the old armory building on Hospital Street in Christiansted on St. Croix.
The unveiling of The Guardians — as the three monumental moko jumbies cast in bronze by sculptor Ward Tomlinson Elicker are called — took place during a private event on Sunday. Standing about 13 feet tall, they are set as a permanent installation at the old armory building on Hospital Street, across from the Savant Restaurant.
The Guardians were installed on Saturday and will hold ground and stand guard in front of the historic building between the welcoming staircases.
"I hope it will be a source of pride and inspiration to the community of St. Croix and all the Virgin Islands and enhance a feeling of history and community for the Virgin Islands and the Caribbean," said Elicker.
"The moko jumbies were positioned to be one sculpture containing three statues performing their dance. The spaces between and around each sculpture are just as important to the composition. It's the interaction between the form and the space between that drove the final composition," he said.
Asked what inspired the sculpture, Elicker replied, "I was inspired by the motion, form, and mystery of the mokos. I love how they connect us to the spirit world. I see the moko jumbie as a spirit that brings protection and comfort to and for the people of the community."
He added, "There is also the cultural aspect and history of the Moko Jumbies from its beginning in Africa to its current status in the Caribbean."
Yisreal Petersen, a legendary moko jumbie and culture bearer who teaches the craft to younger generations, is credited with helping the process. Petersen "opened my eyes to the true meaning of moko," said Elicker.
The sculpture began at Elicker's home and studio in Whim on St. Croix, starting with a series of smaller wax models to create form and motion. He has connections to St. Croix, where he lived from 2013 to 2018 and then moved to St. Thomas after hurricanes Irma and Maria.
Unable to obtain a large enough studio on St. Thomas, Elicker now lives and works in Puerto Rico where he completed "The Guardians."