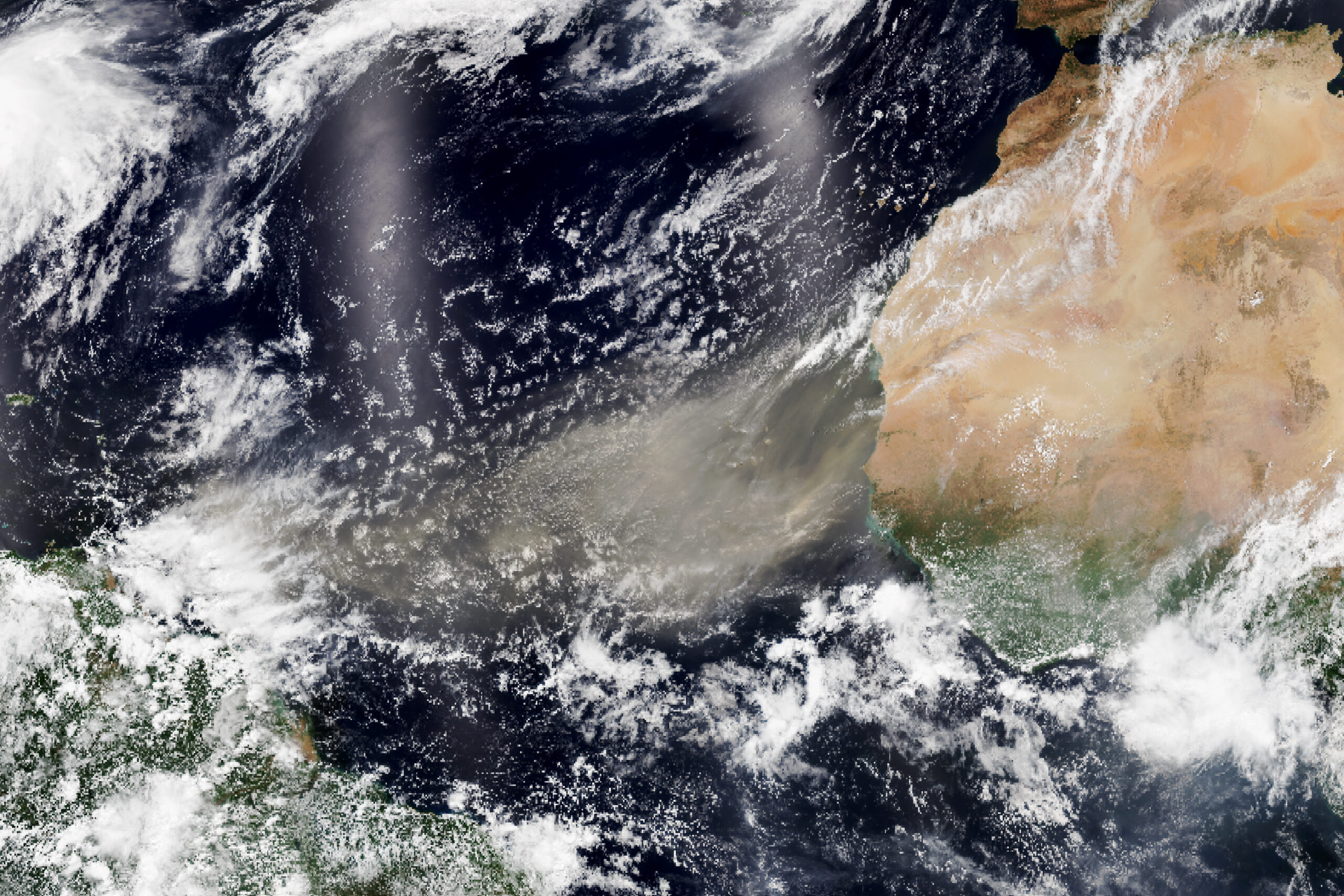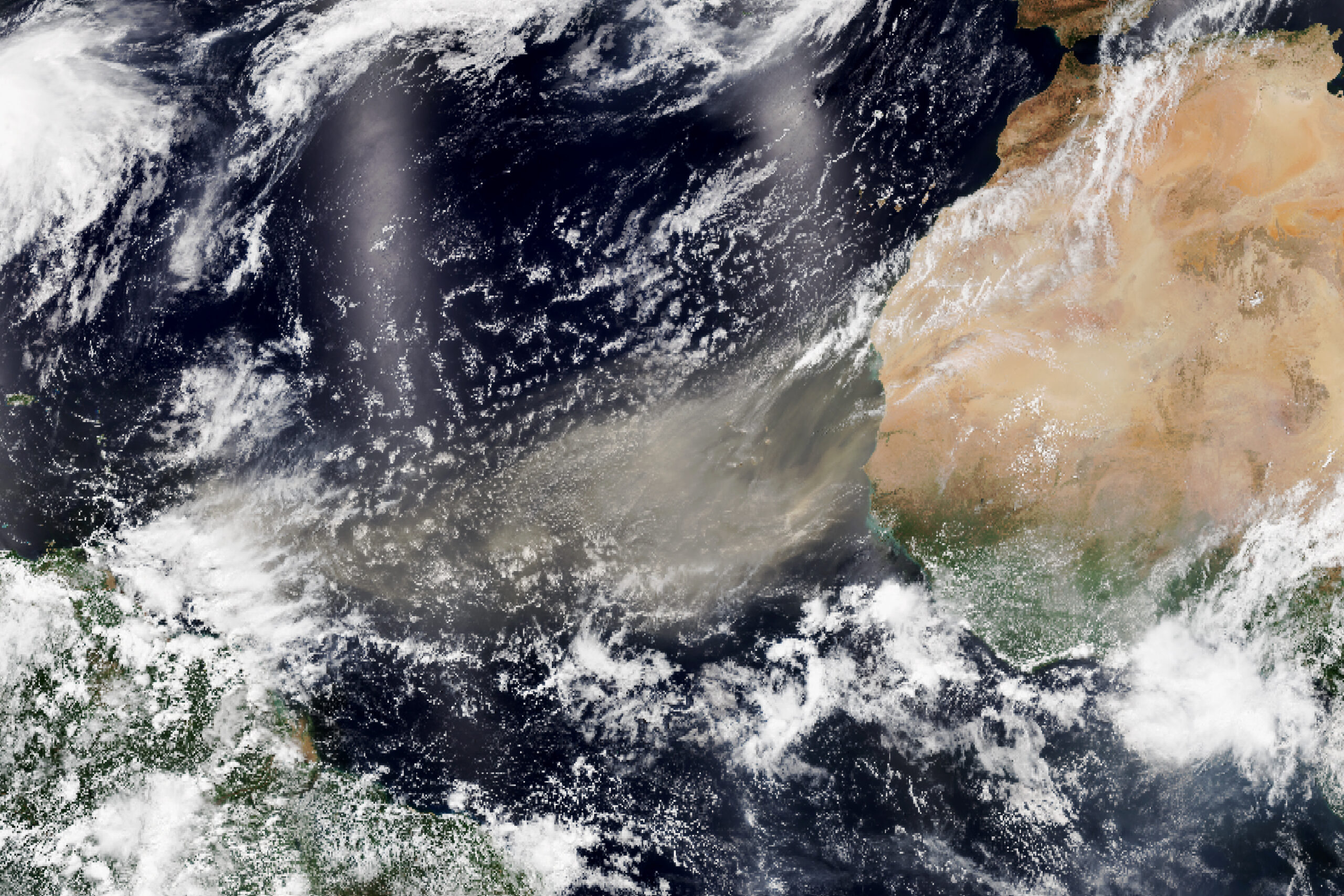 The 2023 Atlantic Hurricane Season will officially begin on June 1, and a couple of weather events could affect the number of cyclones in the Atlantic Ocean and Caribbean Sea this year: "Saharan dust" and "El Niño."
The arrival of Saharan dust in the USVI and an expected El Niño weather pattern may help prevent the development of hurricanes or decrease the strength of storms.
The Source spoke with Jake Carstens, Ph.D., a postdoctoral scholar in the Department of Meteorology and Atmospheric Science at Pennsylvania State University, about why Saharan dust and El Niño negatively affect tropical cyclone growth.
What is Saharan Dust?
A familiar sight in the skies around the USVI, Saharan dust travels thousands of miles from Africa via winds in the upper atmosphere.
"Saharan dust is what it sounds like — dust and sand from the Sahara Desert, which is lofted up and transported over the Atlantic Ocean by the trade winds," Carstens explains. "These events can occur year-round, usually several times per year. Dust most often reaches the Caribbean and North/Central America in the spring and summer," he said.
Weather forecast models indicate dust may be present in the skies above the territory this week. There are several health risks to be aware of when dust is present in the Caribbean.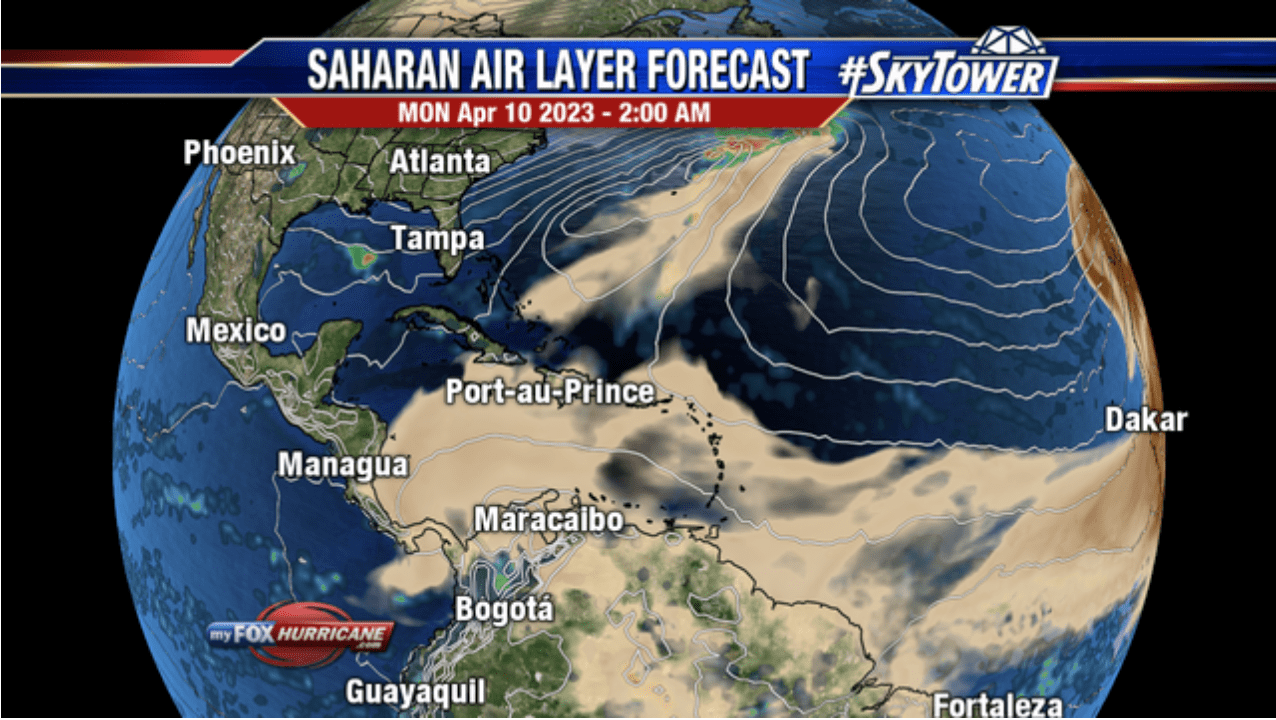 "Perhaps the most obvious consequence of Saharan dust is its impact on visibility and air quality," Carstens said. "It can make breathing difficult, especially for people with existing lung conditions, and it's recommended that people limit outdoor activity as much as possible on dusty days," Carstens advised.
Interestingly, the desert sand can also benefit flora and fauna in the islands.
"On the other hand, dust may also include nutrients for plants and marine life, and therefore can be beneficial to other ecosystems," Carstens noted. "Dust blocks some sunlight from reaching the surface, lowering temperatures somewhat. In some cases, dust may serve as a so-called 'cloud condensation nucleus,' accelerating cloud and thunderstorm development. Normally, however, it is associated with very dry air and limited cloud cover," he added.
 Effects on Tropical Development 
While the dust can be bothersome at times, a benefit is that it can play a significant role in preventing the development of tropical cyclones.
"Hurricane development requires a rich region of moisture," Carstens stated. "Saharan dust storms are just the opposite — large pockets of dry air that limit the persistent, widespread thunderstorm activity needed to spin up hurricanes. This is a major reason why tropical cyclones developing from African waves are less frequent in the first couple of months of hurricane season," Carstens said.
An Upcoming El Niño Weather Pattern
The arrival of the desert sand this year is not the only weather phenomenon that could help to reduce the risk of hurricanes. Meteorologists expect an El Niño weather event to occur in 2023.
"El Niño is a phenomenon where the equatorial Central and Eastern Pacific Ocean warms significantly," Carstens explained. "It is part of the larger oscillation pattern known as ENSO, [El Niño-Southern Oscillation] occurring every few years on average, where La Niña is essentially the cold phase. During El Niño, the warmer waters in the East Pacific cause greater moistening and thunderstorm activity there. This usually leads to an increase in hurricane activity in the East Pacific basin."
Possible Reduction in Hurricane Activity
The presence of Saharan dust and the beginning of an anticipated El Niño weather pattern may play a part in reducing hurricane activity in the Atlantic and Caribbean.
"El Niño is usually correlated with lower Atlantic hurricane activity because the increased thunderstorm activity in the East Pacific causes stronger vertical wind shear," noted Carstens.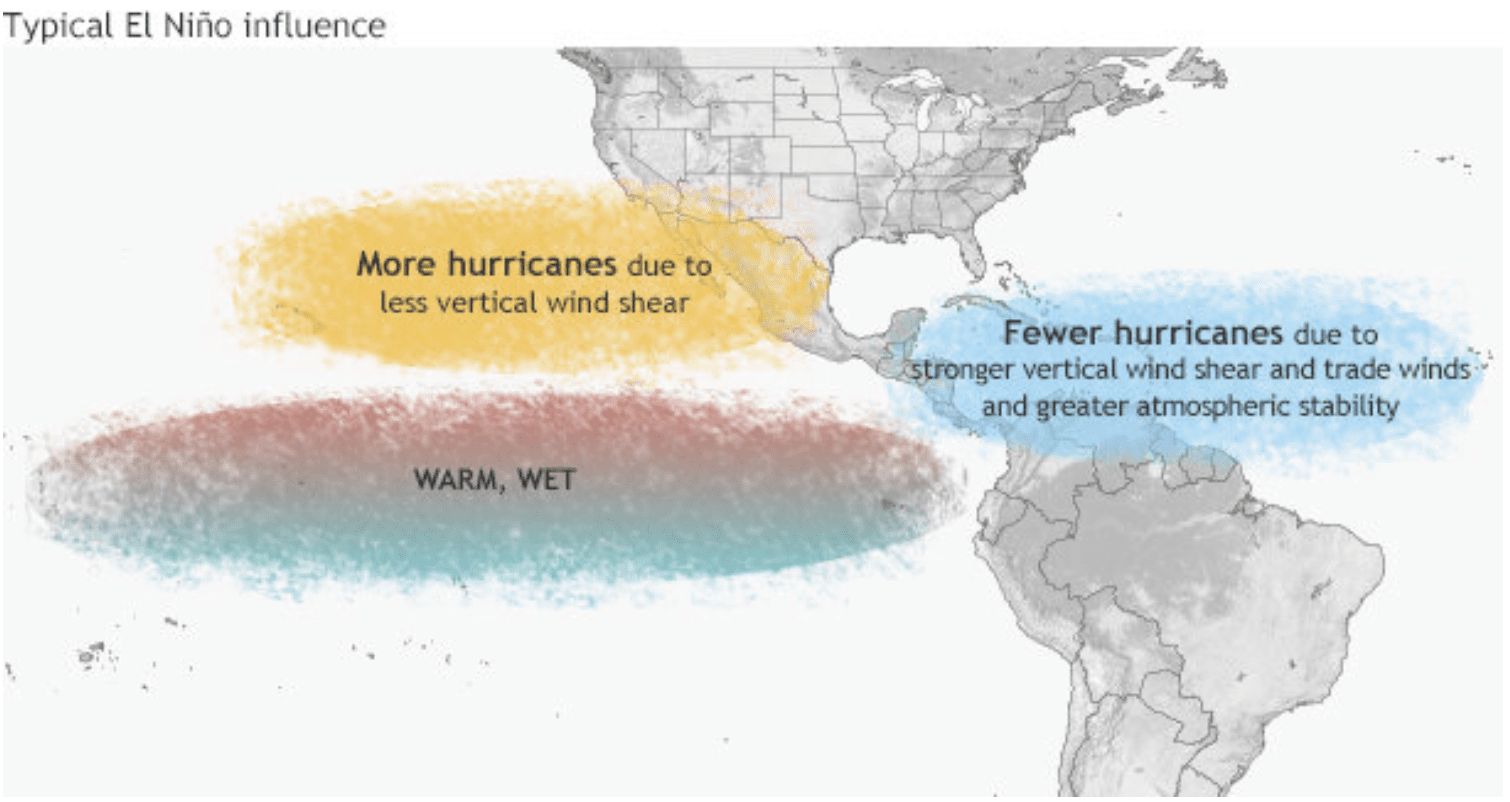 "More simply, [there are] stronger winds in the upper atmosphere, which can prevent storms from forming or weaken existing storms. Each storm has its own unique conditions, however. So, while you'll probably see forecasts for lower activity than the last three years, it's not to say that strong storms can't still develop," Carstens said.
Preparing for Hurricane Season
Although the dust and an El Niño can potentially help thwart tropical systems, there is no guarantee that storms will not impact the region. It's vital to be prepared for extreme weather events.
USVI residents and visitors can find information about emergency shelters and alerts from the Virgin Islands Territorial Emergency Management Agency. Additionally, weather alerts from the National Hurricane Center will constantly be updated on the Source Weather Page.
Finally, read a detailed list from the National Weather Service about hurricane preparedness here.