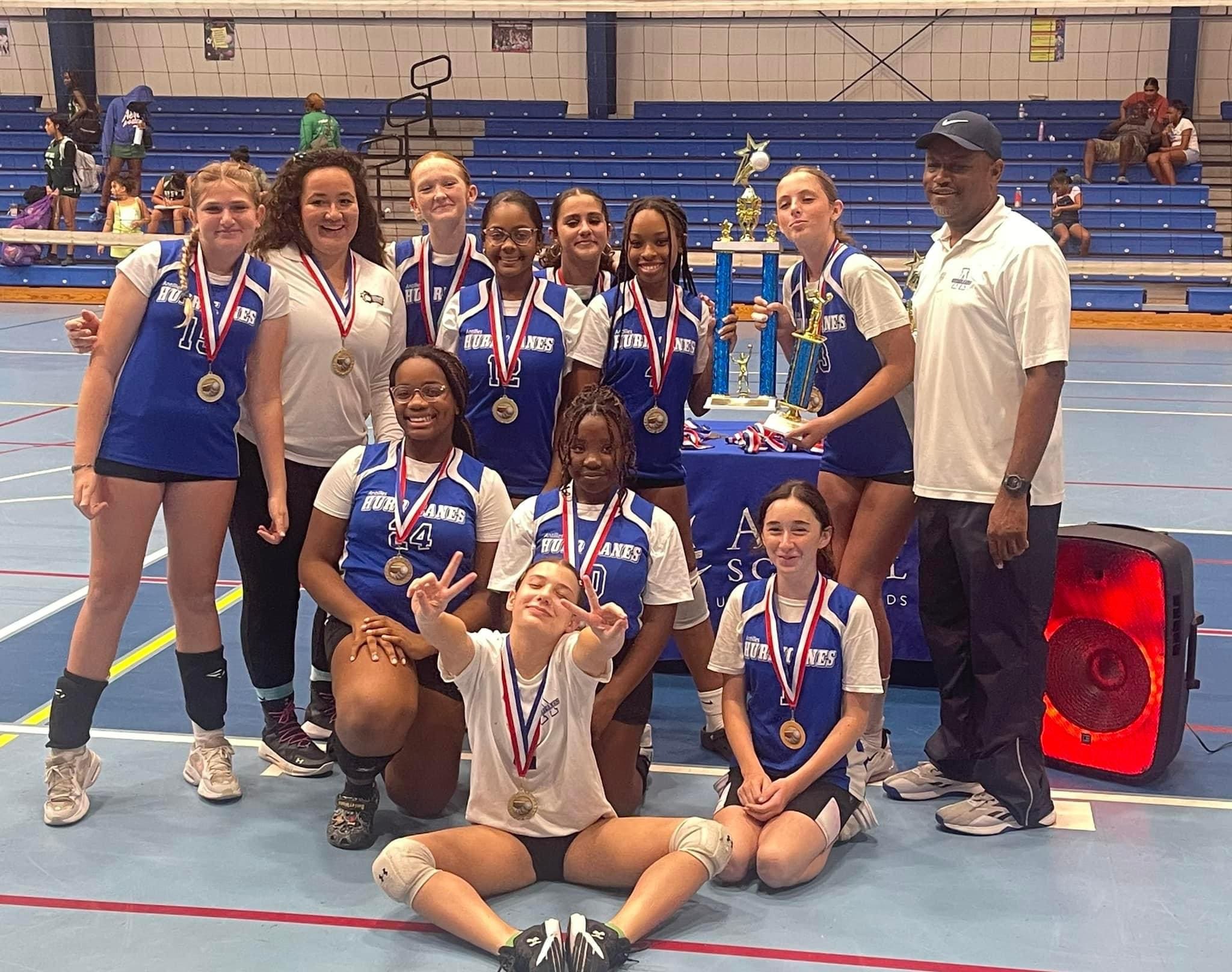 Antilles School came alive on Saturday as ten teams invaded the Mark C. Marin Center in hopes of walking away with the top prize in the 2023 Antilles School Junior Varsity & Middle School Volleyball Tournament.
Antilles School JV girl's team was seeking to be ungracious hosts once again as they sought their second consecutive title. Charlotte Amalie High School and Sts. Peter & Paul Catholic School were the other two teams in this division. Sts. Peter & Paul earned their ticket straight to the championship by going undefeated in pool play. CAHS joined the Lady Jaguars in the final match of the evening by dismissing the defending champions (25-23; 25-13).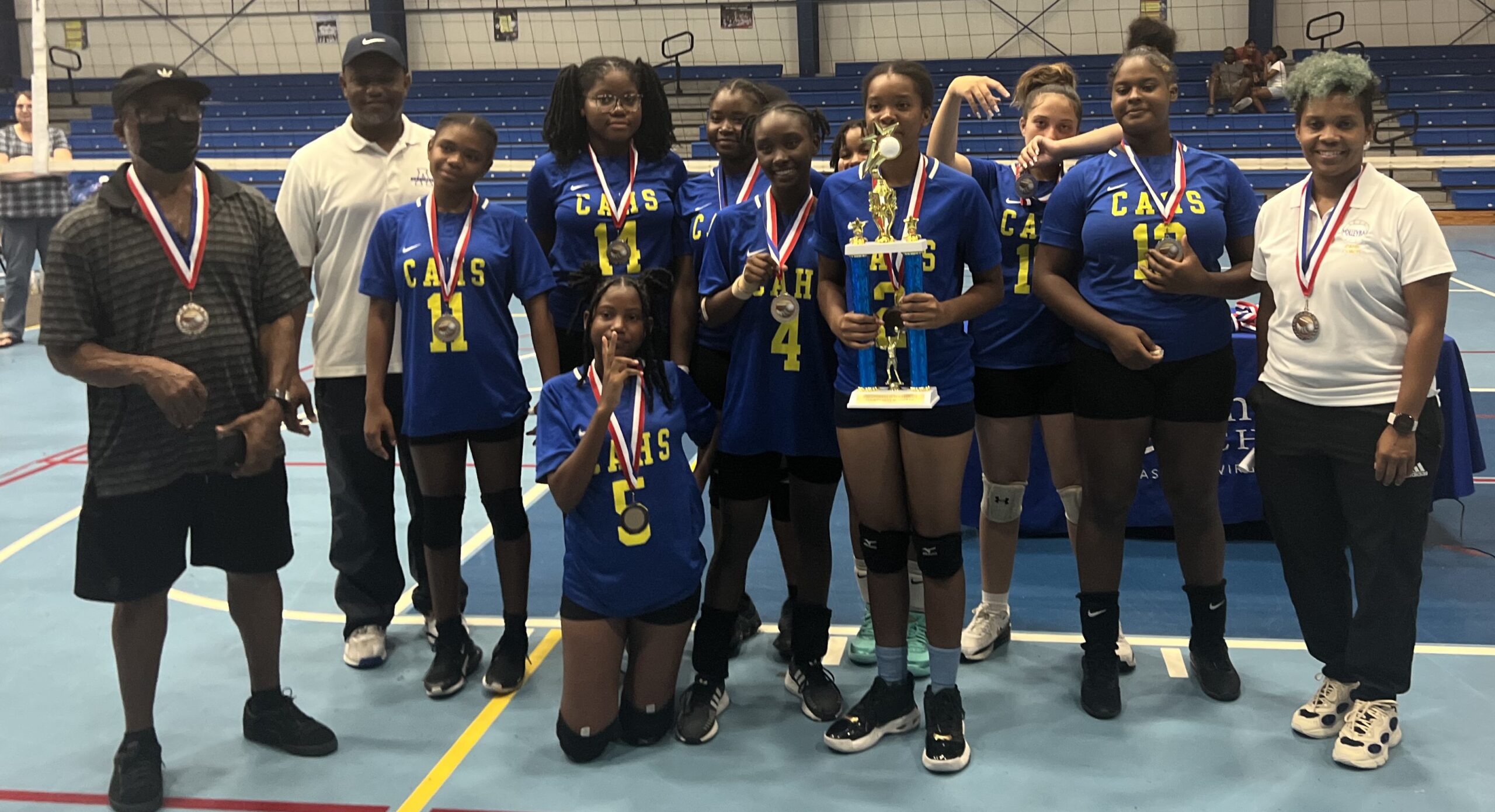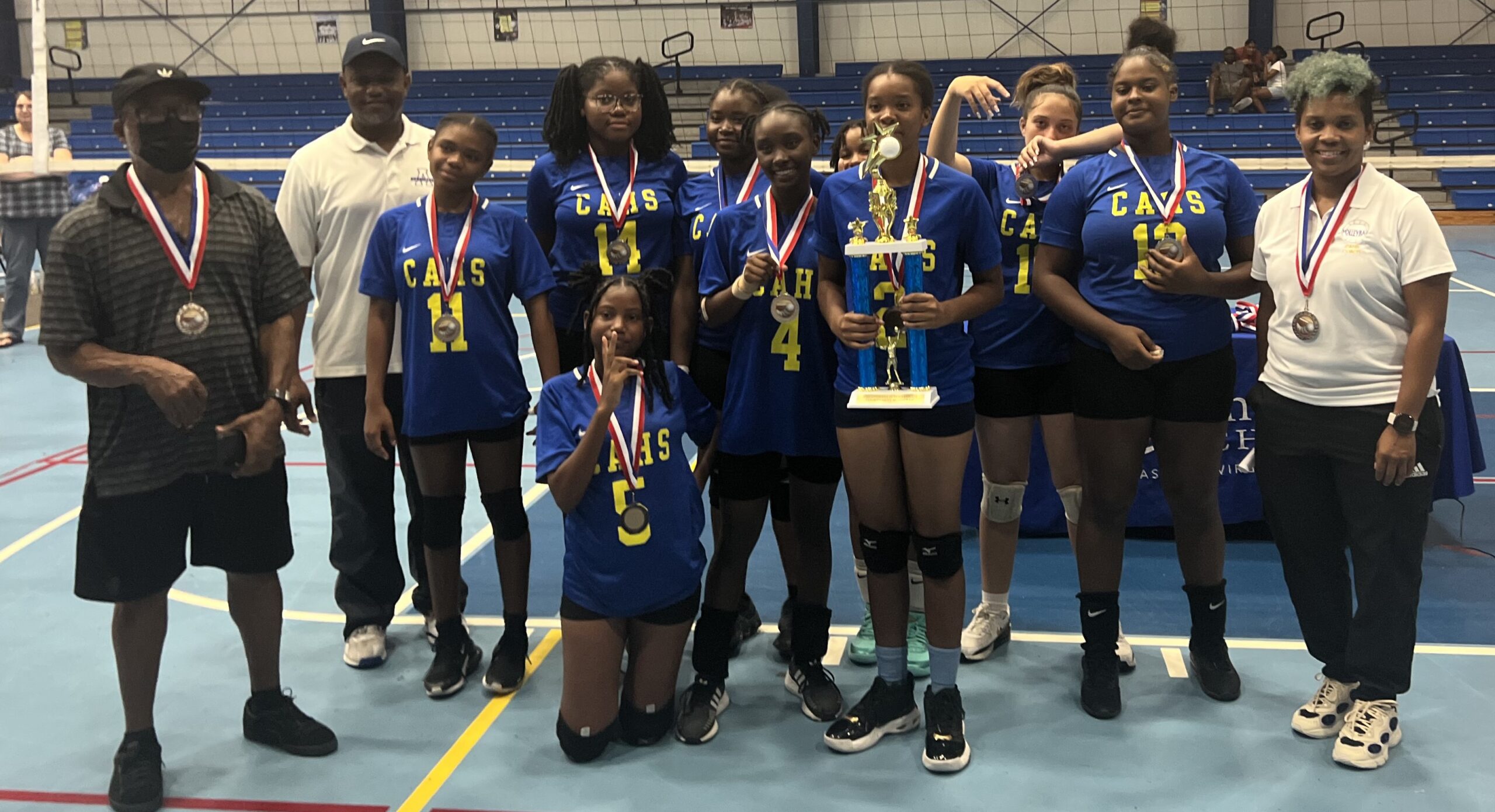 CAHS opened their season with a win against the Jaguars. Since that initial meeting, the Lady Hawks had lost two straight matches to the Jaguars and were looking for retribution in the title match. The Hawks came out strong, winning the first set 25-11. But Sts. Peter & Paul responded with a 25-21 second set victory. In the deciding set, JV Tournament MVP Re'Ni-yah Donastorg of Sts. Peter & Paul School came up with five key service points that propelled the Jaguars to a 15-8 championship win.
Seven teams battled it out all day in the Middle School Girls Division. Defending champions, Gifft Hill School took on Julius Sprauve School, Sts. Peter & Paul, Calvary Christian Academy, Virgin Islands Montessori School and Peter Gruber International Academy (VIMSPGIA), and two teams for the host school, Antilles. They all played each other once.  The team with the best record was declared the champions.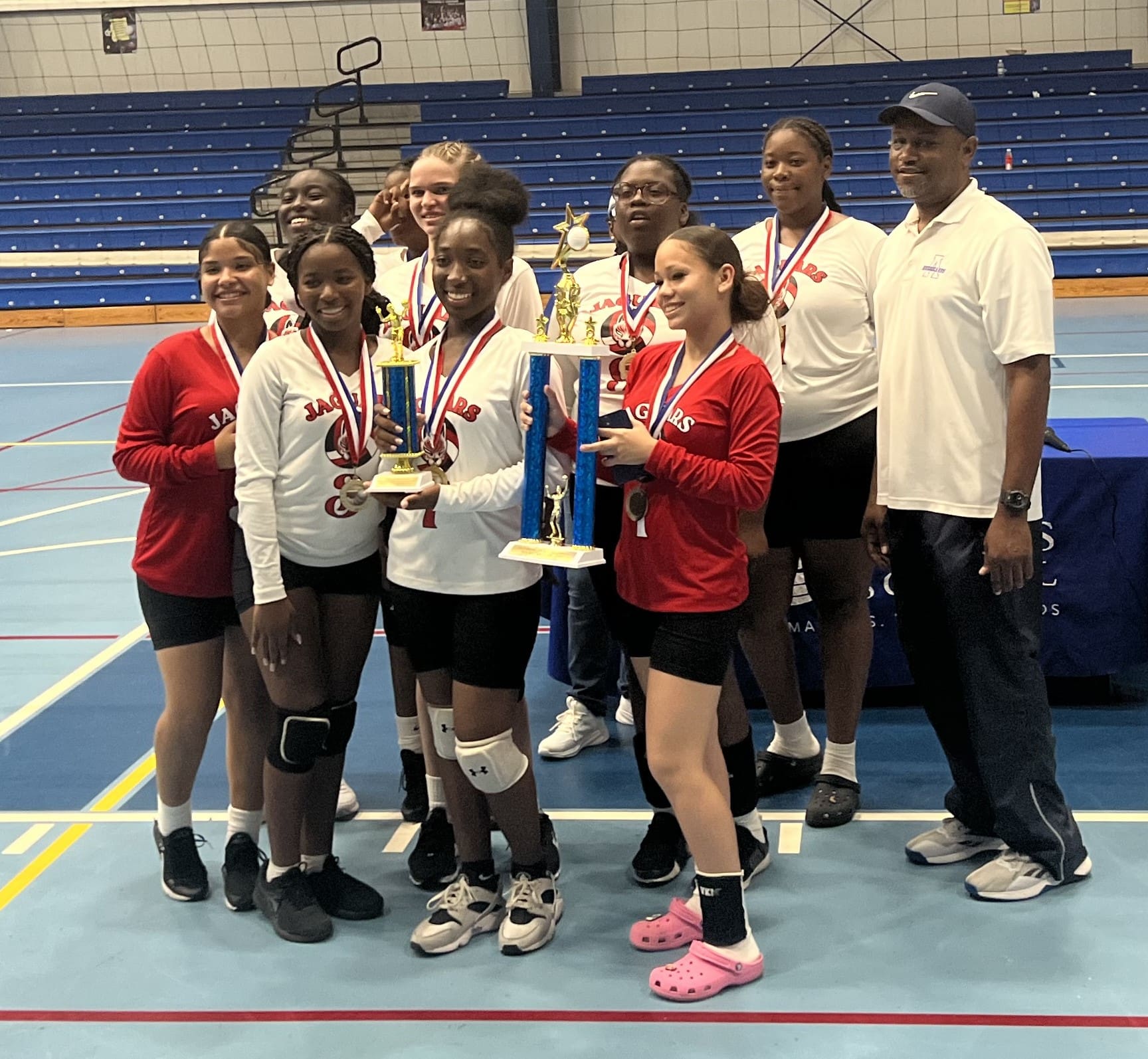 As the dust cleared, two teams emerged spotless after playing five matches. VIMSPGIA and Antilles School, 8th grade team, took their undefeated tournament record into the final match of the evening. Antilles School jumped out to an early 16-11 lead. Then Lindsey Allen stepped into the serving box for the Volts and her team tied the game at 16. Once Allen's serve was broken, Antilles went on to win the first set 25-20.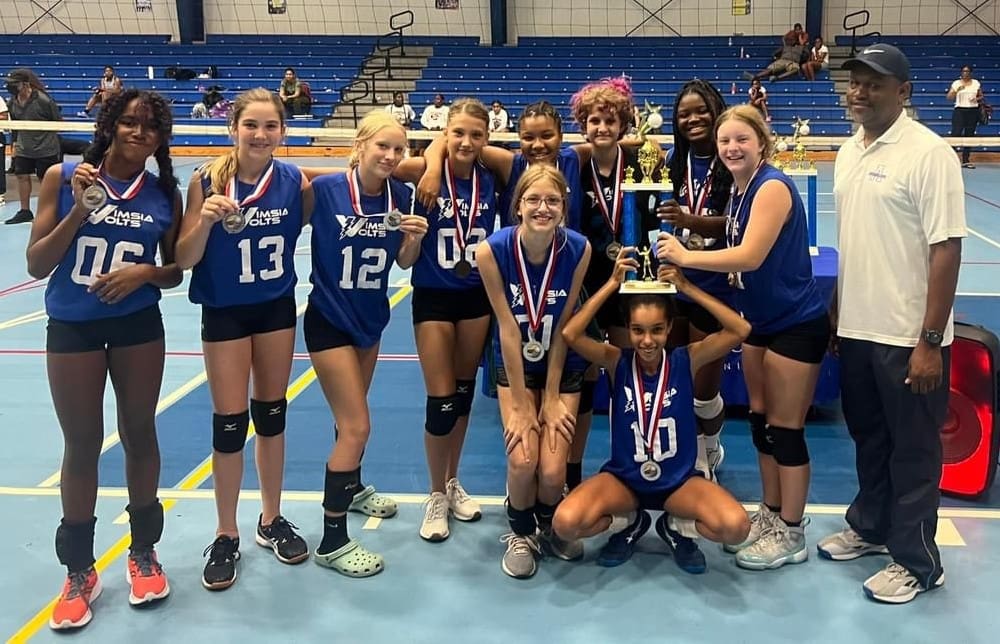 In the second set, middle school MVP Kiera McNally of Antilles School took over the game in the serving box. She served eight power-packed points in that set. VIMSPGIA played well but the Hurricanes proved to be too strong for them as Antilles won the final set 25-19.
The next major event for these student-athletes is the Central High School Junior Varsity / Middle School Volleyball Tournament to be held at Central High School, St. Croix, on the following days and times:
Friday- 4 p.m.
Saturday- 10 a.m.
Sunday- 9 a.m.