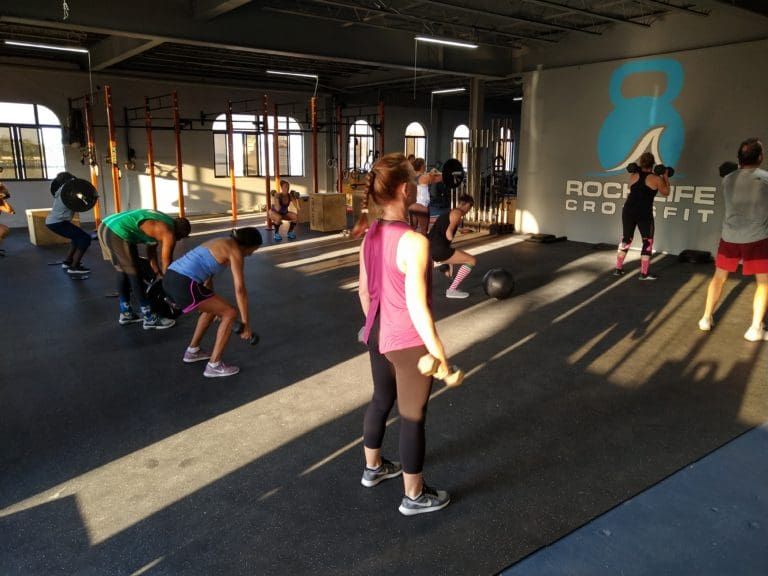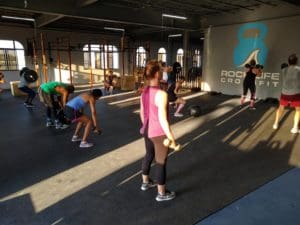 After two years at Yacht Haven Grande, Rock Life CrossFit recently moved into the old TV2 building and has upgraded their workout space.
The gym upgrades include a space expansion — from 1,250 sq. ft. to 6,600 sq. ft. — along with the addition of showers, two bathrooms, a locker area, a mobility area and artificial turf.
Rock Life CrossFit is a family-owned business run by two brothers, Tygue Arvidson and Tylur Arvidson, and Tlyur's wife Paige Arvidson.
"Crossfit is for everybody," Tygue Arvidson said. "The fun thing is you can go to crossfit.com and look at the daily workout and it will show you someone in their prime, their late twenties, and also someone that's in their late fifties whose doing it at home with a broomstick and two milk jugs. The really important thing that we look at is that we can scale movements and get the same stimulus for someone who is a high intense athlete, and someone who is just getting into fitness trying to lose thirty pounds."
Arvidson said CrossFit movements can help improve strength in situations that people come across everyday.
"Training in this style is a really good preparation for everyday things, whether it's picking up the laundry basket or wrestling a new refrigerator from Home Depot. A lot of of the basics we work on here can be spread out through all walks of life. If you pick up a dead-lift it's the same as picking up something from the bottom shelf of the grocery store," he said.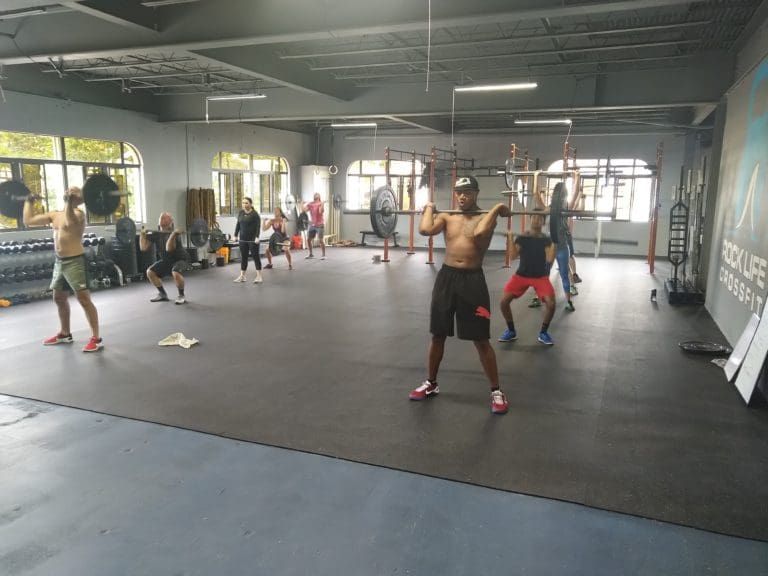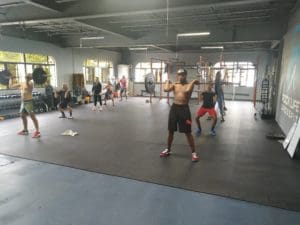 The Arvidson brothers both got into fitness at a young age playing sports in Michigan but moved to the Virgin Islands because they knew they wanted to start a life outside of their home state. When they began to explore a little bit, they had the opportunity to look at the Virgin Islands and noticed it was a great small community with the ability to meet people from all walks of life.
Paige Arvidson uses experience gained running Mississippi State's gym facilities while she was earning a Master's Degree in Sports Administration to help her husband and brother-in-law with the business side of the things. All three are coaches at the gym.
The Arvidsons moved to the V.I. five years ago and started the gym as a project to have some fun. They didn't intend for it to be a full-time career for them, but the business grew and with the rapid growth they quickly had to adapt.
They also encountered a new business owner's worst nightmare: back-to-back hurricanes just three months after opening the gym. They credit their great member base for sticking to it and helping to keep the business alive. The Arvidsons said they were also happy to offer an outlet for their members during trying times.
The Rock Life CrossFit community is active in events such as Pets With Wings car washes with the Humane Society and yearly participation in the Slider Showdown.
Rock Life CrossFit's goal is to provide a space where anyone can go and improve their life, not just through physical means, but also to increase their confidence. They also want to be a space where people can make friends and come together.
The gym has a free trial day every other Thursday, and an On-Ramp class the following Saturday to give people a chance to try out the gym and learn the basics of CrossFit. The next free trial will be on June 20.