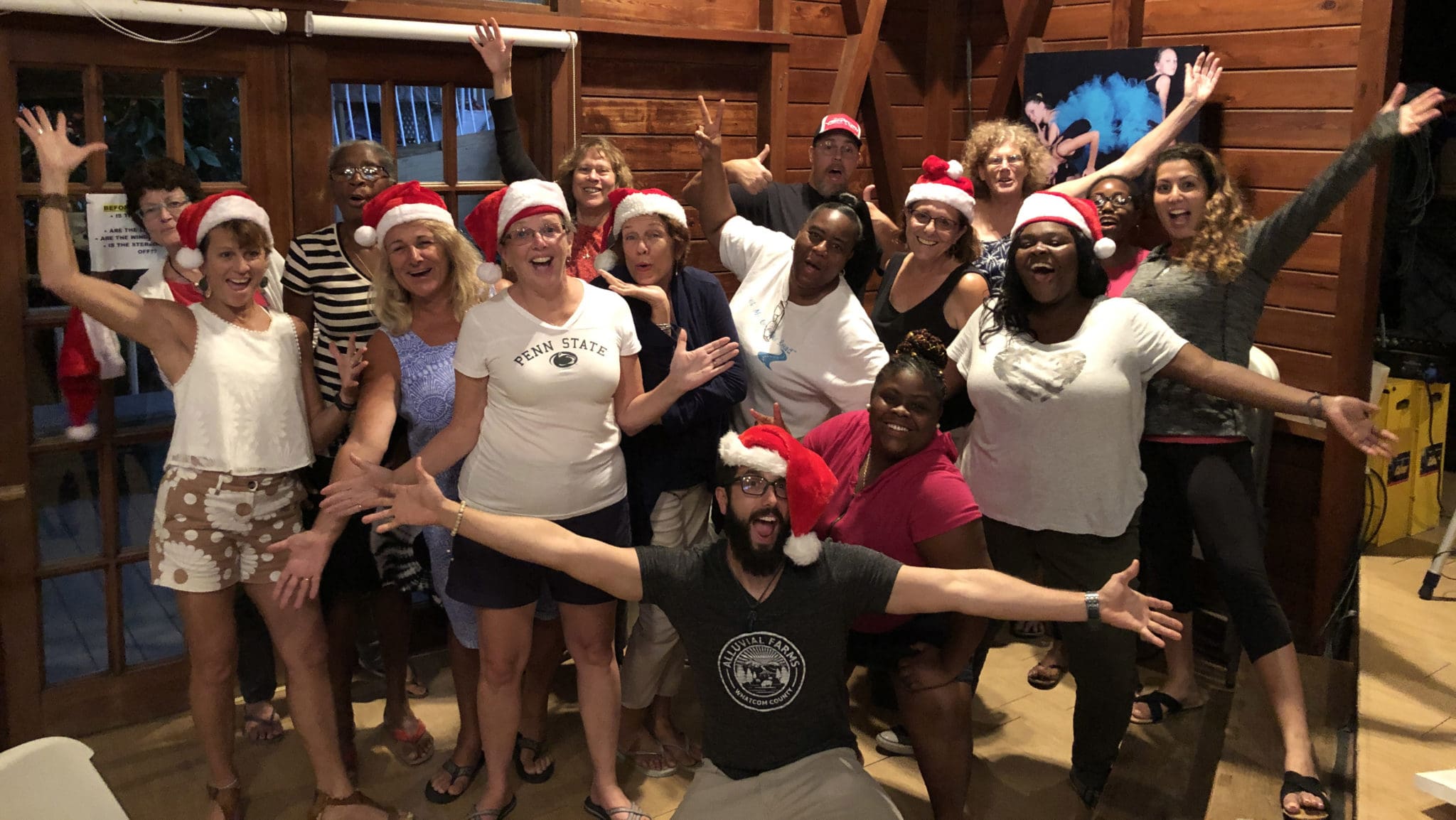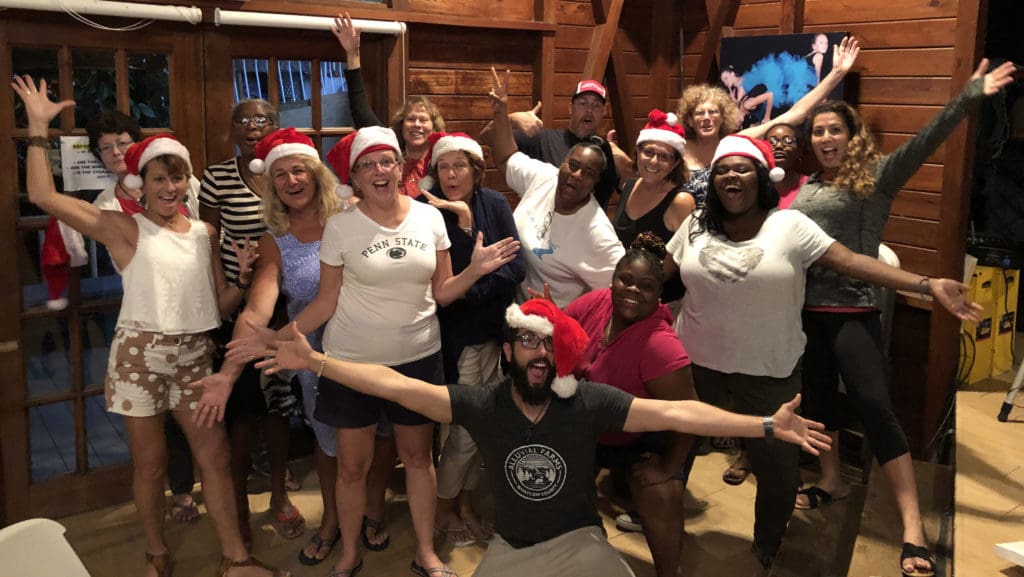 The St. John Recovery Choir is welcoming new members, and the good news is you can live anywhere in the world and become a member because the fall season will be held virtually.
Rehearsals, which begin Tuesday, Oct. 12 at 5:30 p.m., will be held on Zoom as they were last year.
Restrictions on choirs resulting from the COVID-19 pandemic have led choir director Kristen Carmichael-Bowers to overcome her fears of technology. She has become fluent at hosting Zoom rehearsals and producing festive online concerts with pre-recorded tracks and live participation by choir members.
This year, she's planning to go one step further. "We are going to make virtual choir videos, which means our concert will be that much more fun," Carmichael Bowers said. "It's not that hard from the singers' end. My husband, Jay, who oversees the technical aspects, is the one with the big challenge."
For the holiday concert, Carmichael-Bowers includes music to honor a variety of traditions of the season – Christmas, Hannukah, Kwanzaa, Solstice and New Year. "To keep things simple and fun, and to allow people to join the choir after rehearsals have begun, we'll repeat some of the songs we've done in the past as well as include some new songs," she said.
No prior choir experience is required to join, and members do not need to know how to read music. With a graduate degree focused on vocal pedagogy, Carmichael-Bowers uses multiple methods of instruction. She is always looking for ways to make the choir accessible to those who might be shy about joining a choir or singing in public. "It's everyone's birth right to sing," she believes.
Recovery Choir members are also invited to participate in free weekly classes in sight-singing and vocal technique taught by Carmichael-Bowers.
Singers who can't make rehearsals on Tuesdays (or feel they need more practice) can attend a second weekly rehearsal on Thursdays at 5:30 p.m. Once COVID protocols allow singers to gather safely, one weekly rehearsal will be held live.
To join the St. John Recovery Choir, please go to the Sing St. John website and click the button to join the Recovery Choir. Membership is $50, but the fee can be waived upon registration with one click. After completing the online form, please remember to click the orange "Submit" button.
The St. John Recovery Choir was formed in 2018 in response to Hurricane Irma, which slammed the island four years ago. During the recovery period, singers found that joining together for a concert of Motown music was a way to let loose and feel joy in spite of the devastation.
The choir's name has stuck as the islands continue to face challenges in rebuilding and the COVID-19 pandemic interrupts the pace of normal life.
Sing St. John, a nonprofit organization, produces multiple choral  programs for children, adults, and seniors in the community. For the next several months at least, all programs  – including the All-Island Children's Choir, Ocama! (a select children's choir,) and Singing with the Seniors  – will be held on Zoom, by video, or televised on WTJX Channel 12.
The organization is now reaching the last few weeks of its annual fundraising drive. Martha and Dana Robes have set up a matching grant of $60,000; though donations and grants have been coming in, there's still a long way to go to meet the Oct. 31 deadline. Donations can be made at the Sing St. John website.
For further information, please check the website, send an email to kristen@singstjohn.org, or call Kristen at 802-380-0761. The website includes multiple Soundcloud recordings and links to videos.