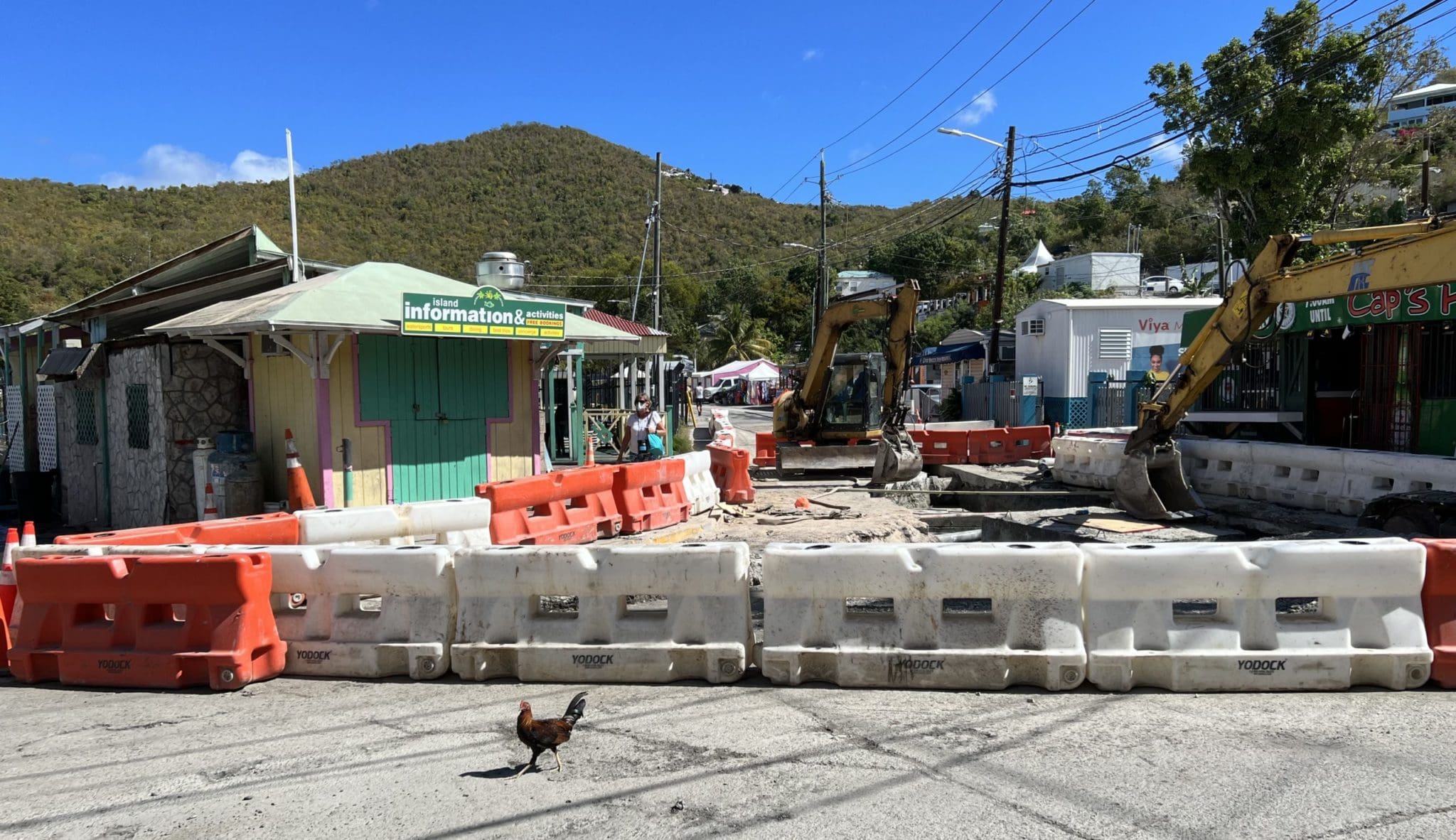 Drivers will need to take their chill pills to get through Cruz Bay, St. John, for the next few months as work continues to place V.I. Water and Power Authority utilities underground.
The road excavation is part of the first phase of a project funded by the Federal Emergency Management Agency to bury power lines, switches, and transformers as part of an effort to protect the island's power grid from the ravages of a major storm.
It comes after more than 90 percent of the electric system on St. John was destroyed by Hurricane Irma in September 2017, which took some 51 days to restore, according to a statement by the V.I. Water and Power Authority in January 2021.
Future plans call for the installation of underground wiring up Centerline Road to the Myrah Keating Smith Health Clinic. Eventually, the project will extend to the Westin Resort on the South Shore Road and to Maho Bay on the North Shore Road, according to WAPA's website.