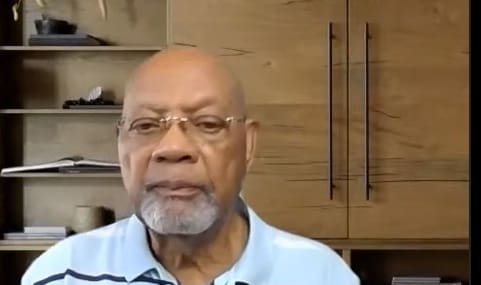 Members of the Government Employees' Retirement System Board of Trustees had an hour-long debate Thursday about whether to sue the Water and Power Authority now or later.
WAPA has not been making employee contributions to GERS for almost a year now.
GERS Administrator Austin Nibbs said he is concerned because it means that WAPA employees who want to retire now won't be able to receive retirement pay and employees who are supposed to be paying off loans are now in arrears could get bad credit ratings.
The trustees previously authorized Nibbs to take legal action when the months of nonpayment by WAPA began to add up. However, Nellon Bowry, chairman of the board, was hesitant. He said the GERS goal was to get the money owed to it, and a legal suit could just go on for years. He proposed that Nibbs write one more letter to WAPA with terms of a possible settlement.
WAPA Executive Director Andrew Smith sent a proposal to Nibbs on March 29 outlining a 36-month repayment plan.
Nibbs replied, saying the offer was unacceptable, citing the complications it would cause WAPA employees and because the offer mentioned nothing about making current payments.
GERS General Counsel Cathy Smith said another letter to WAPA, in her opinion, was "Just a waste of time."
She said it was evident that WAPA was not going to make payments to GERS a priority without a lawsuit.
A couple of board members voiced the opinion that WAPA taking contributions out of WAPA employees' paychecks and then not delivering them to GERS was a criminal act.
WAPA's executive director in his letter said, "My team has confirmed the outstanding employee contributions to GERS are as you outlined: $1,717,254 of employee deductions and $232,449 of other employee deductions (land loans, mortgage loans, personal loans, and prior service loans)." He also confirmed that WAPA owed GERS employer contributions of $3.1 million.
He went on to write, "I can assure you that learning that the Authority has not been remitting employee contributions to GERS was highly distressing to me. You have requested immediate remittance of employee contributions; however, the Authority does not have the cash to make the payments."
He then outlined a payment plan beginning in July for employee contributions and in September for employer contributions. The employer contribution plan would last 36 months.
Smith wrote, "For this fiscal year (commencing July 1, 2021), the Authority has spent approximately $45 million more on fuel than it has received from its customers. This under-recovery has directly resulted in significant delinquencies to GERS and other vendors."
Nibbs responded in an April 1 letter, "GERS understands the financial plight of the V.I. Water and Power Authority, the GERS has the fiduciary responsibility to enforce the laws that govern the GERS." He cited V.I. Code that states that all contributions are to be remitted to the GERS 10 days after the pay date.
Board members also discussed the suggestion from Gov. Albert Bryan Jr. that GERS should reinstate its loan program to government employees and retirees.
Nibbs said he was preparing a recommendation to the board that would establish the program but with limitations that the program did not have before. He did not anticipate the program beginning before October 2022.
The trustees accepted the treasurer's report which stated that "in March 2022 GERS collected 60 percent ($14,627,575) of what was needed for expenses ($24,333,315) and collected 3 percent ($463,269) more than it did for March 2021. The year-to-date collection in March 2022 was $4.2 million less than a year-to-date collection in March 2021."