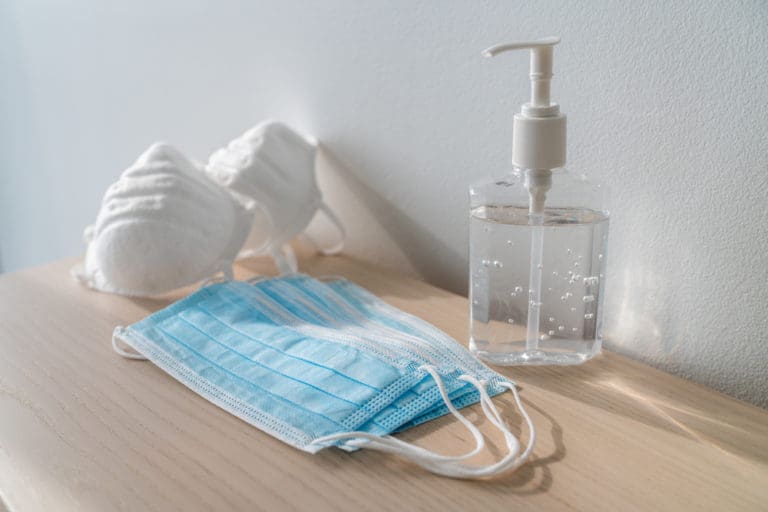 A St. Croix man, 75, has died of COVID-19, the V.I. Health Department reported Friday, marking the territory's third fatality from the virus in two days, and the 118th death since the pandemic began in March 2020.
A woman on St. Thomas and a man on St. Croix, both 87, died Wednesday from complications of COVID-19, according to the department.
The deaths come as the territory prepares to enter the endemic phase of the pandemic, with Gov. Albert Bryan Jr. announcing Thursday that the state of emergency – in place since May 2020 – will end on June 30.
The state of emergency expands the governor's powers temporarily and allows the government to bypass normally mandatory spending and procurement procedures.
The Bryan administration also has lifted all travel portal requirements for both national and international arrivals to the territory. Previously, they were required to provide a vaccination record or a negative COVID-19 test in order to enter the U.S. Virgin Islands. The mask mandate was repealed in March.
However, the V.I. Health Department reminds the public that it should continue to take precautions against COVID-19, including practicing social distancing, wearing a mask when in the company of others outside of your household, cleaning frequently used areas thoroughly, and washing your hands often with soap and warm water.
As of Thursday, there were 326 active COVID-19 cases in the territory, with 246 on St. Croix, 78 on St. Thomas, and 2 on St. John, according to the latest figures available from the Health Department. The seven-day positivity rate stands at 7.86 percent, it said.
Schneider Regional Medical Center on St. Thomas reported three patients in-house on Friday, none of them fully vaccinated. Gov. Juan F. Luis Hospital on St. Croix did not post its figures but announced on Thursday that it had reinstated patient visitations, which were suspended at the hospitals during virus surges in the territory. SRMC resumed patient visitations on June 1.
The Health Department continues to remind Virgin Islanders that getting the COVID-19 vaccine, which is free and readily available in the territory, can prevent severe illness and death. To schedule an appointment, call 340-777-8227 or visit covid19usvi.com/vaccines. Walk-ins are also accepted at the Community Vaccination Centers.
St. Croix's Community Vaccination Center is located at the Charles Harwood Memorial Complex and is available for vaccines and boosters Monday through Friday from 1 p.m. to 4 p.m.
On St. Thomas, the Community Vaccination Center is located at the Community Health Clinic on the second floor of the Schneider Regional Medical Center, with vaccines and boosters available Monday through Friday from 1 p.m. to 4 p.m.
On St. John, vaccinations continue to be administered at the Port Authority gravel lot from 1 p.m. to 4 p.m on Wednesdays, and testing is available from noon to 3 p.m.
For more information on COVID-19, call 340-712-6299 or 340-776-1519. If you have a medical emergency, call 911. For more information, visit covid19usvi.com. For COVID-19 updates, text COVID19USVI to 888777.