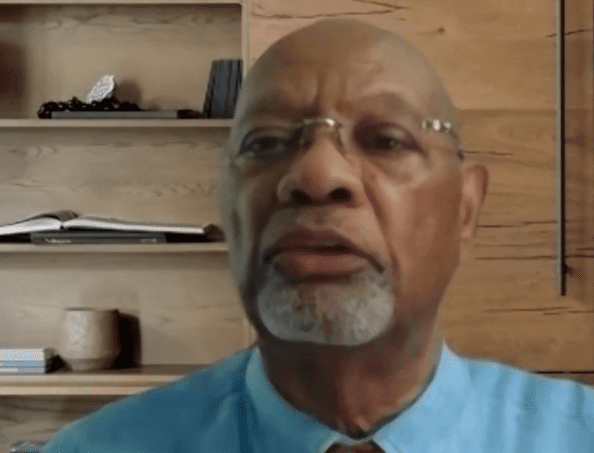 Nellon Bowry has resigned as chair of the Government Employees' Retirement System Board of Trustees because of a large raise given to Austin Nibbs, the GERS administrator and CEO.
Bowry made his announcement at a special board meeting Tuesday.
The board elected Trustee Dwane Callwood to serve the rest of Bowry's term, which ends at the end of January. Bowry was elected to the position in January 2021. He began the meeting by reading a statement that said he was resigning because he could not defend giving Nibbs a raise to $250,000 and offering him funds for travel and housing. The raise was approved at a late September meeting.
Responding to an email from the Source, Nibbs wrote that his contract has been extended through October 2023. He declined to comment on Bowry's resignation. Nibbs had informed the board in December 2020 that he intended to resign on June 30, 2021.
Trustee Ronald Russell, who had initiated the board action resulting in Nibbs' raise, said the public needed to know the reasoning behind the raise. He said other CEOs in the territory — he named the Water and Power Authority and the hospitals — were making $300,000 while Nibbs was making under $200,000. He said the board had failed in its efforts to find a replacement for Nibbs, and the administrator made personal sacrifices and extended his contract two or three times without a raise.
Bowry contended that the last statement was not true. He said that while Nibbs was staying on, his salary increased from $140,000 to $180,000, and allowances for travel and housing were added.
Earlier this week, Gov. Albert Bryan Jr. announced that the government made a $158 million payment as part of the $3.8 billion funding note under the GERS Solvency Plan. Bowry, a former commissioner of the Office of Management and Budget, said the System's financial situation is not such that it can spend too freely. He noted that the System had yet to restart the popular employee loan program.
In February, Bryan signed legislation that allows the refinancing of the Rum Cover-Over Matching Fund bonds and use of the savings from better interest rates to stabilize the GERS.