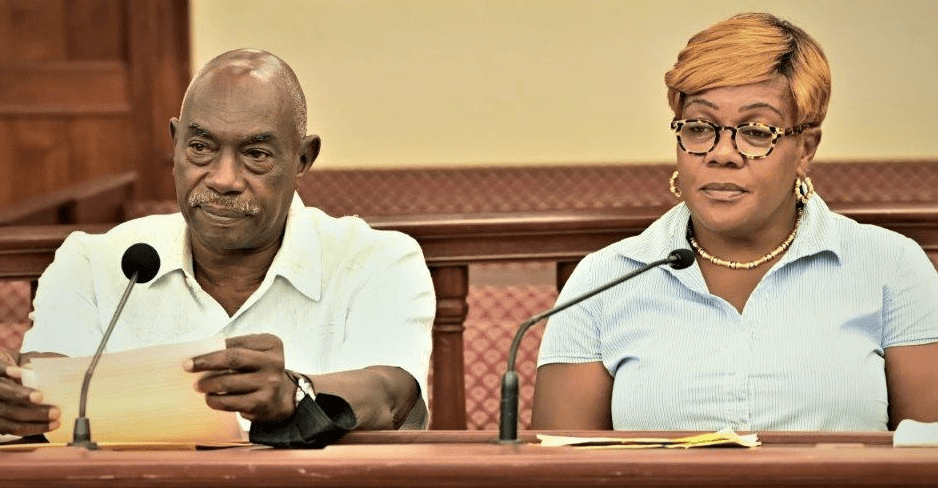 When a block of lease requests came before the Senate's Finance Committee on Monday, Sen. Donna Frett-Gregory called it the "small business block." She said the group was an "important part of the economic development of the territory."
The group consisted of residents requesting long-term leases of government property for their ongoing or new businesses.
Hustler and Sons, Inc. is requesting a lease for Parcel No. 34, Estate Nisky, No. 6, Southside Quarter, St. Thomas, to operate a garage and repair shop. Sen. Dwayne DeGraff said he had his first car repaired at Hustler when it was in Frenchtown, and he was proud to be able to give his approval to this request. The agreement is for 20 years, and the annual rent would be $36,000.
Julien's Welding, which has been operating in the Virgin Islands since 1991, requested lease approval for two small government plots in Sub Base, southside corner. Testimony indicated the welding shop currently employs four full-time and two part-time employees, and obtaining this additional property will enable the company to expand its production and employ more workers. The agreement is for 20 years, with the annual rent being $18,000.
Courtesy Car Wash would be a new business in Cruz Bay St. John if the government agrees to rent two parcels consisting of less than three acres to Gregory and Joseph Edwards, the current owners of Courtesy Car and Jeep Rental. The lease stipulates a $24,000 annual rent.
Sanitary Trashmoval Services' lease request is for Parcel No. 130A-1 in Sub Base, No. 6 Southside Quarter, St. Thomas, consisting of around a fifth of an acre. John Lynch, president of the company, said it has been in business for 40 years and plans to use the property to park trucks and clean bins. The rent for the parcels will be $24,400 annually.
Janice Fahie-Paris, owner and operator of Love City BBQ and Grill at Parcel No. 307 Cruz Bay, St. John, is requesting an extension of 20 years for the one-story building situated on that property to be used to operate a mobile bar and grill.
Owen's Jeep requested approval for a 20-year lease of Parcel No. 1 Ad Cruz Bay. The property will be used for renting vehicles and related purposes. The agreement is for an annual rent of $12,000.
The lease requests, along with a bill establishing an Opioid Abatement Fund and an Opioid Abatement Fund Committee, were forwarded to the Rules and Judiciary Committee.