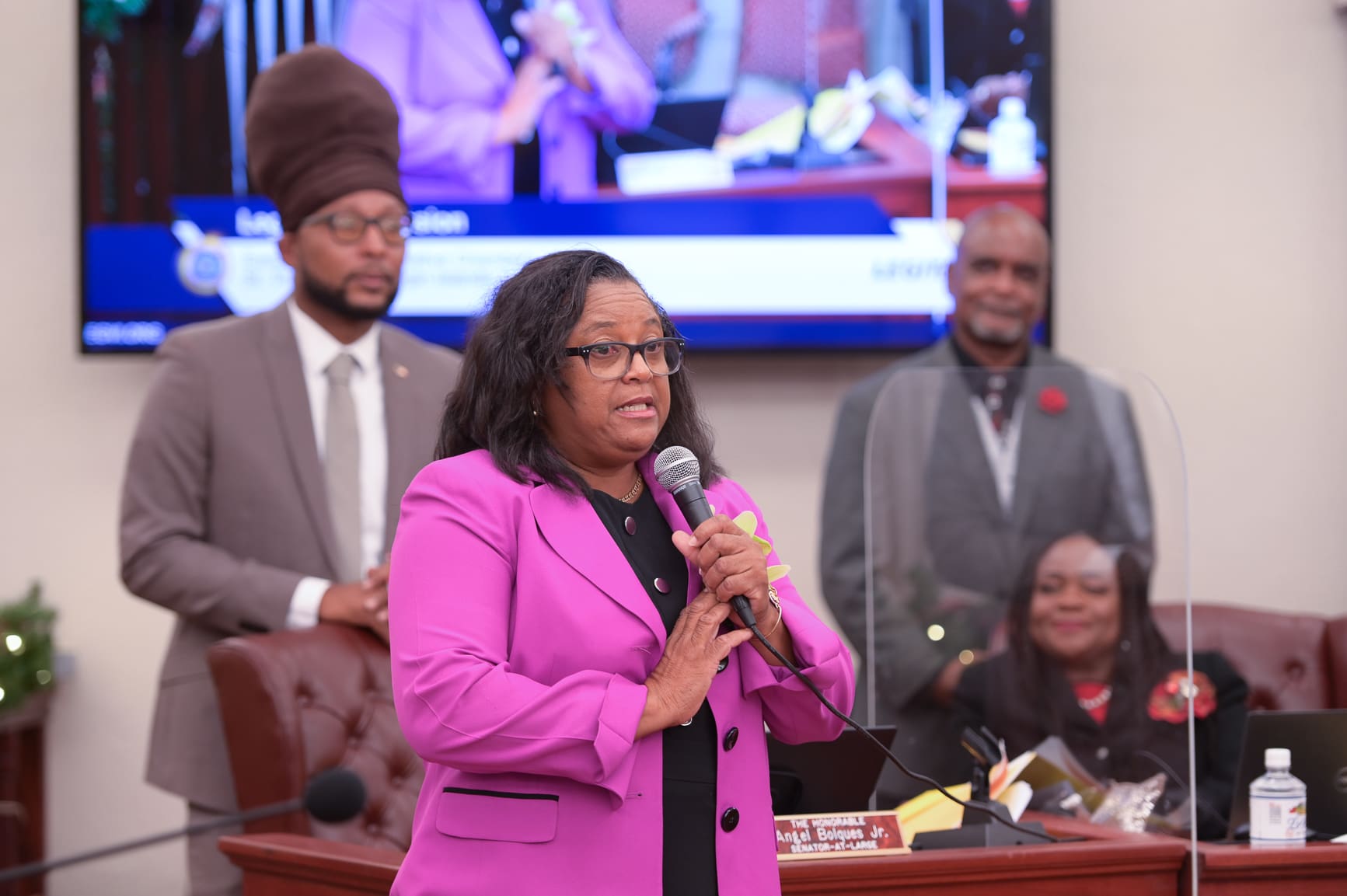 The Senate, in legislative session Tuesday, approved the governor's nominations for five boards and two high-level administrative positions.
Delia Thomas, nominated in September as Inspector General and Dionne Wells-Hedrington, nominated in August as commissioner of the Department of Education, received the most comments, all of them positive, as all 14 senators present voted favorably for them. Sen. Milton Potter had an excused absence due to a medical appointment stateside.
Thomas has been acting Inspector General since Steven van Beverhoudt retired last November. She has served as Deputy Inspector General since 2002. She said she hopes to build on the legacy of Beverhoudt.
Sen. Marvin Blyden told her, "You have worked your way through the ranks. You deserve the job."
Wells-Hedrington has worked in education for 29 years as a teacher, principal, and as insular superintendent for the St. Thomas-St. John district. She told senators she "looked forward to building back the community's trust in education."
Sen. Kurt Vialet said to her that he hopes the administration gives her the flexibility to fix the Department of Education because "it needs fixing."
The board nominees approved were as follows:
Dr. Janis Valmond, Housing Authority Board of Commissioners; Dr. Rick Warehime, Board of Pharmacy; Stephanie Hodge and Christopher McDonald, Real Estate Commission; and Leona Smith, Port Authority Board of Governors.
Senators also passed resolutions honoring:
José Julio Martínez, better known as Papi Love, for his contributions as a radio talk show host, educating and entertaining the people of the Virgin Islands.
Command Sgt. Maj. Charles David retired, from his service to the National Guard.
Rafael Garcia, for his years of service to the Virgin Islands community as a medical doctor and a public servant.
The Rev. Dr. George E. Phillips for his contribution to the ministry and the people of the Virgin Islands.
Valmy Thomas for his contributions to the Virgin Islands community. Senators also stipulated the renaming of Soboetker Lane and West Lane in his honor.
Senators also passed a bill petitioning the governor to posthumously pardon Rothschild Francis. With public speeches in his native St. Thomas and editorials in his publication, The Emancipator, Francis was a fierce critic of a colonial system that disenfranchised Virgin Islanders and an early worker in the civil rights movement.