Sen. Angel Bolques Jr, who replaced Senator-At-Large Steven Payne Sr. last month, called the Office of the Territorial Public Defender Friday a "bridge to justice" that the poor needed. Samuel Joseph, chief public defender for the Office, presented to the Committee on Finance its 2023 budget request for $5.7 million.
Also presenting a budget request for an agency that helps the poor person entailed in a legal quagmire was Shelby King Gaddy, executive director of Legal Services. Her department's request, as part of the governor's budget proposal, is for $1.6 million. However, she told the senators that if they could add another $400,000, her department could become more fully staffed with a couple more attorneys and could service many more residents.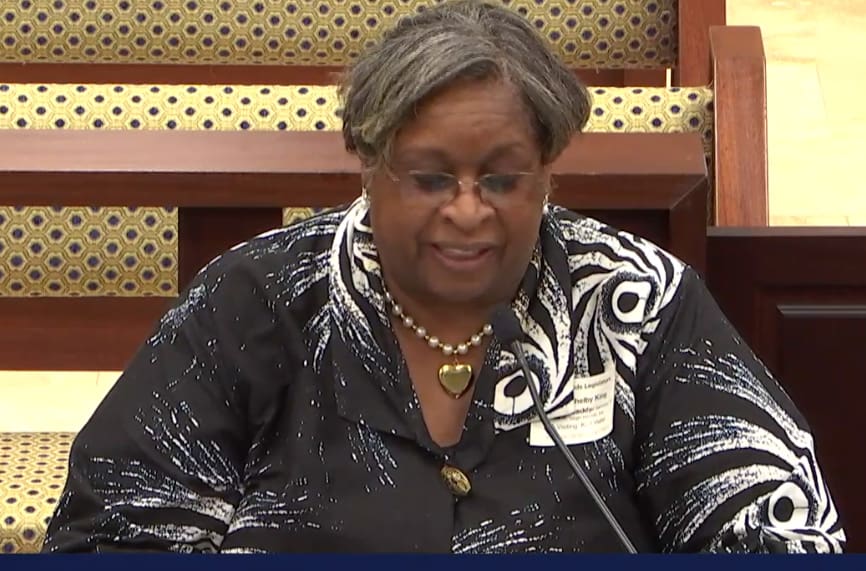 Assisting Gaddy in support of the request was Dawn Dyer, managing attorney of the St. Croix Office. She gave the presentation a human feel, getting away from the statistics to cite three incidents where Legal Services helped a Virgin Islander.
A resident, a disabled senior, came to Legal Services after she had been served a foreclosure notice for the home she had owned for several decades. Legal Services got the foreclosure dismissed; the debt was satisfied, and the lien was released.
Another resident, a senior citizen, was concerned for her elderly, homeless, mentally ill brother after he was seriously injured crossing the street. He became homeless. With the help of Legal Services, the resident became his guardian and has been able to assure her brother is not living on the street and regularly receiving medical care and supportive services.
A third resident contacted Legal Services after being terminated from her job, where she had worked for almost 15 years. The resident and the employer, with the guidance of Legal Services, agreed to accept a settlement, allotting the resident enough funds to become financially secure until she got another job.
Gaddy testified that during the 2021 calendar year, the St. Croix office had 539 cases while the St. Thomas office had 292 cases for a total of 831 cases for the year — a 20 percent increase over the 2020 calendar year.
Sen. Novelle Francis questioned why there were so many more cases on St. Croix. It is a question he has asked before. Gaddy said she did not know why.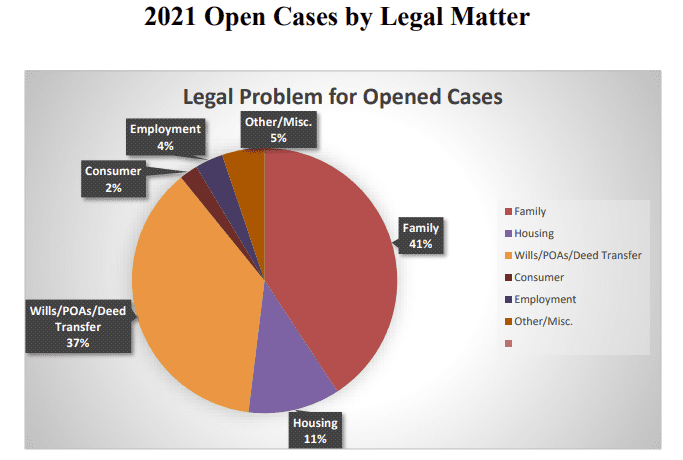 The Public Defender has offices on St. Croix and in St. Thomas/St. John District. It is staffed with 13 attorneys. The St. Croix District Office has four trial attorneys, a juvenile attorney, a paralegal, an investigator, an administrator, an IT director, a fiscal accountant, three legal secretaries, a receptionist, and one custodian. St. Thomas/St. John District office has five trial attorneys, one juvenile attorney, one investigator, one appellate attorney, and one appellate legal secretary that serves both districts, one assistant administrator, three legal secretaries, one receptionist, one messenger, and one custodian. In total, the territorial staff comprises 32 employees.
Sen. Janelle Sarauw said her office has been inundated with callers saying that Joseph was constantly out of the territory. Joseph said he disagreed with that complaint and reiterated that his job was territorywide, so he spent some time in each district.
The Public Defender's Office takes on clients that have been charged with a crime. Legal Services clients have civil legal problems. Legal Services has six attorneys — three on St. Croix and three on St. Thomas. Additionally, the St. Croix office has a law clerk who is preparing to take the V.I. Bar.
Gaddy testified, "Over this year, we have experienced a significant turnover of attorney staff for a variety of reasons ranging from increased salary to unique outside opportunities."
The meeting was attended by Sens. Vialet, DeGraff, Bolques, Francis, Joseph, Blyden, Sarauw, Carrion, James, and Gittens.