Beachgoers at Magens Bay on the north side of St. Thomas are being greeted this week by sunshine, powdery beaches, warm water, and, unfortunately, a large amount of sargassum seaweed. 
Sargassum has arrived again in the territory following an invasion of the seaweed earlier this year. Because it travels with ocean currents, sargassum can arrive at multiple locations at different times throughout the year. Research has been conducted to help predict currents that may carry the seaweed onto Caribbean shores.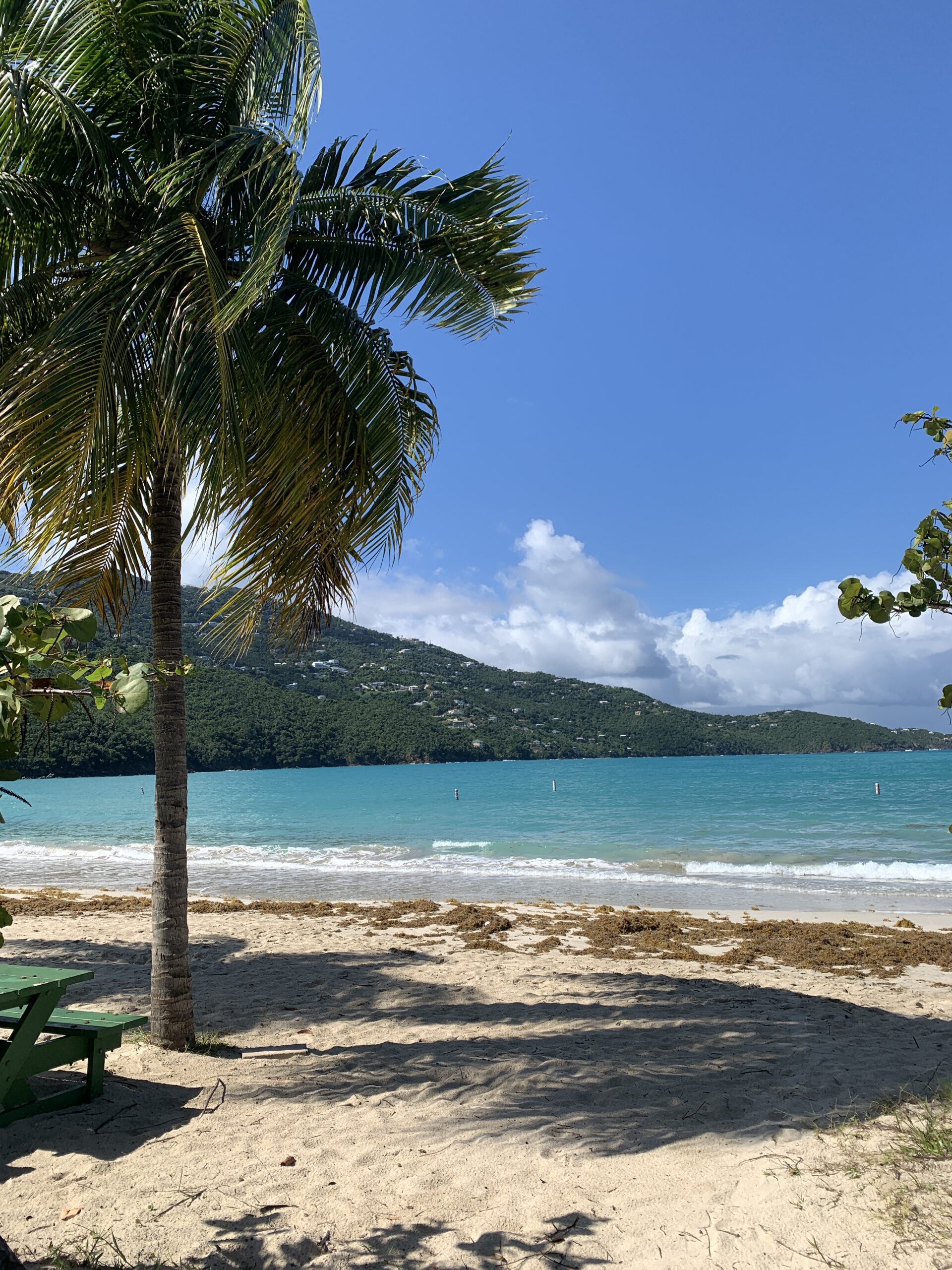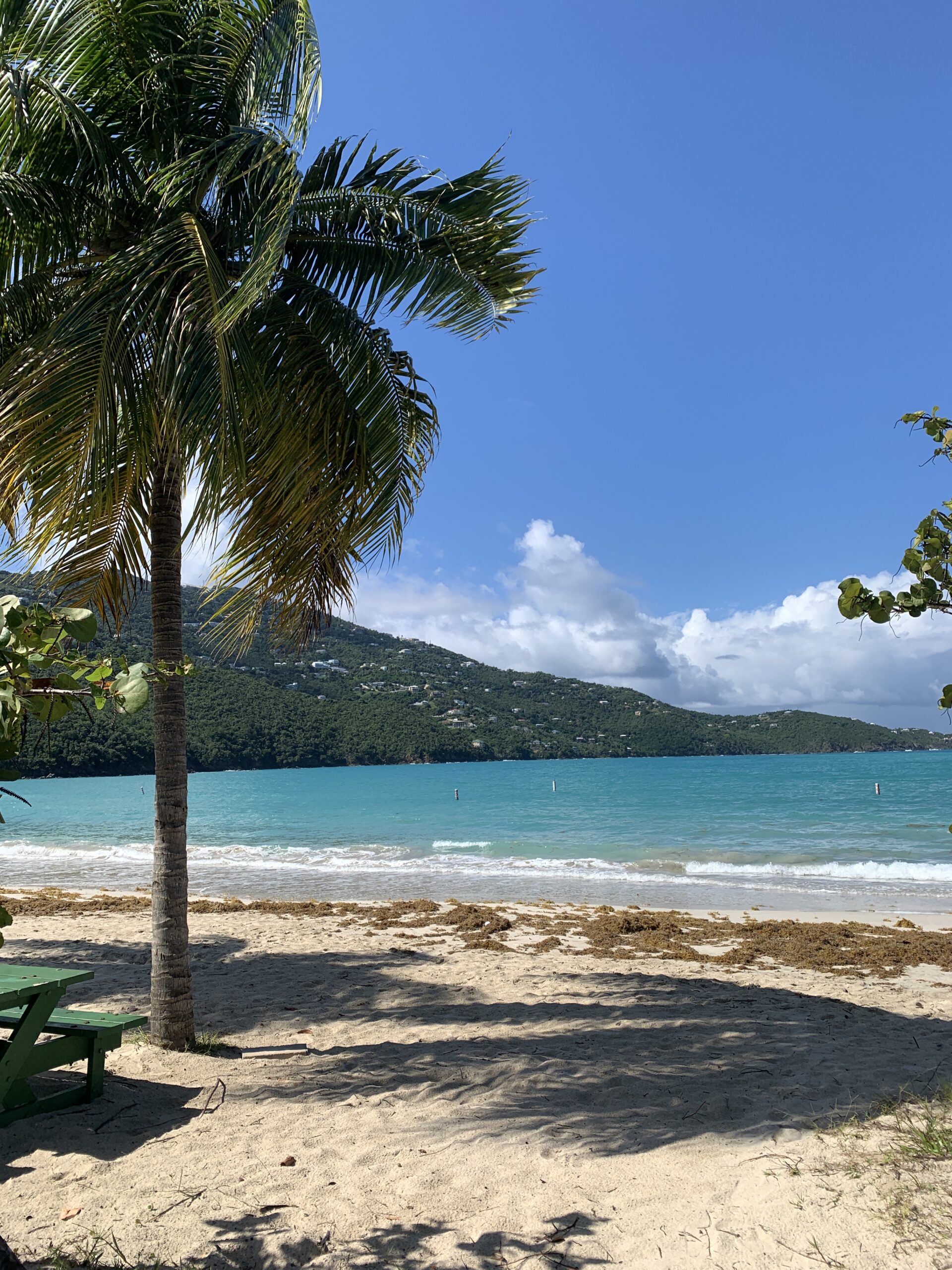 Contributing factors to the arrival of sargassum include ocean swells that impact the region throughout the year, such as the strong northeasterly swell affecting the northern shores of the USVI throughout this week.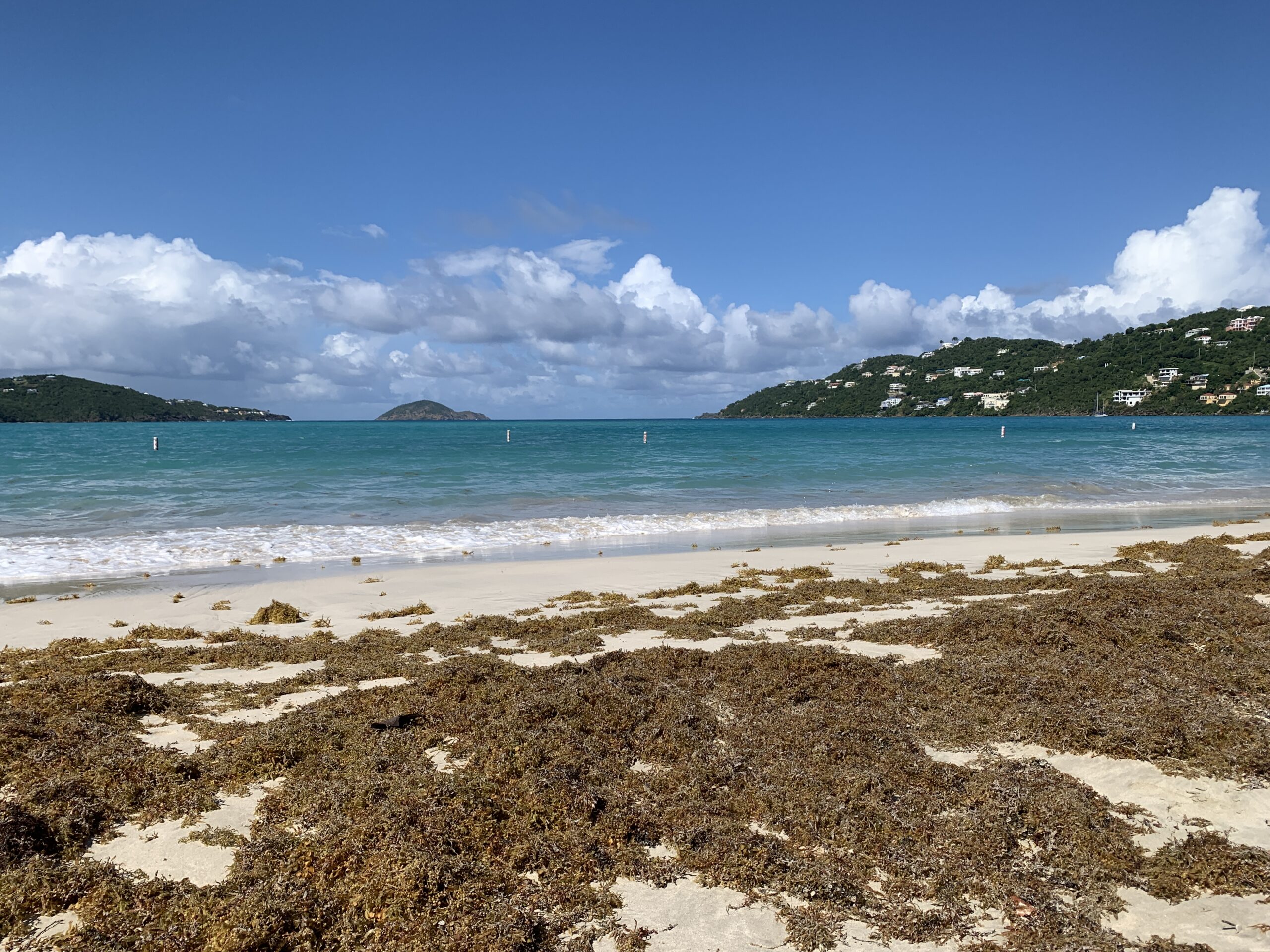 "Pelagic sargassum is a brown alga or seaweed that floats free in the ocean and never attaches to the ocean floor. These free-floating forms are only found in the Atlantic Ocean. Sargassum provides refuge for migratory species and essential habitat for some 120 species of fish and more than 120 species of invertebrates," according to an article from the National Park Service. 
"Sargassum travels on ocean currents," the article continues. "The sargassum consolidates into large mats and is transported by ocean currents towards and through the Caribbean," it says.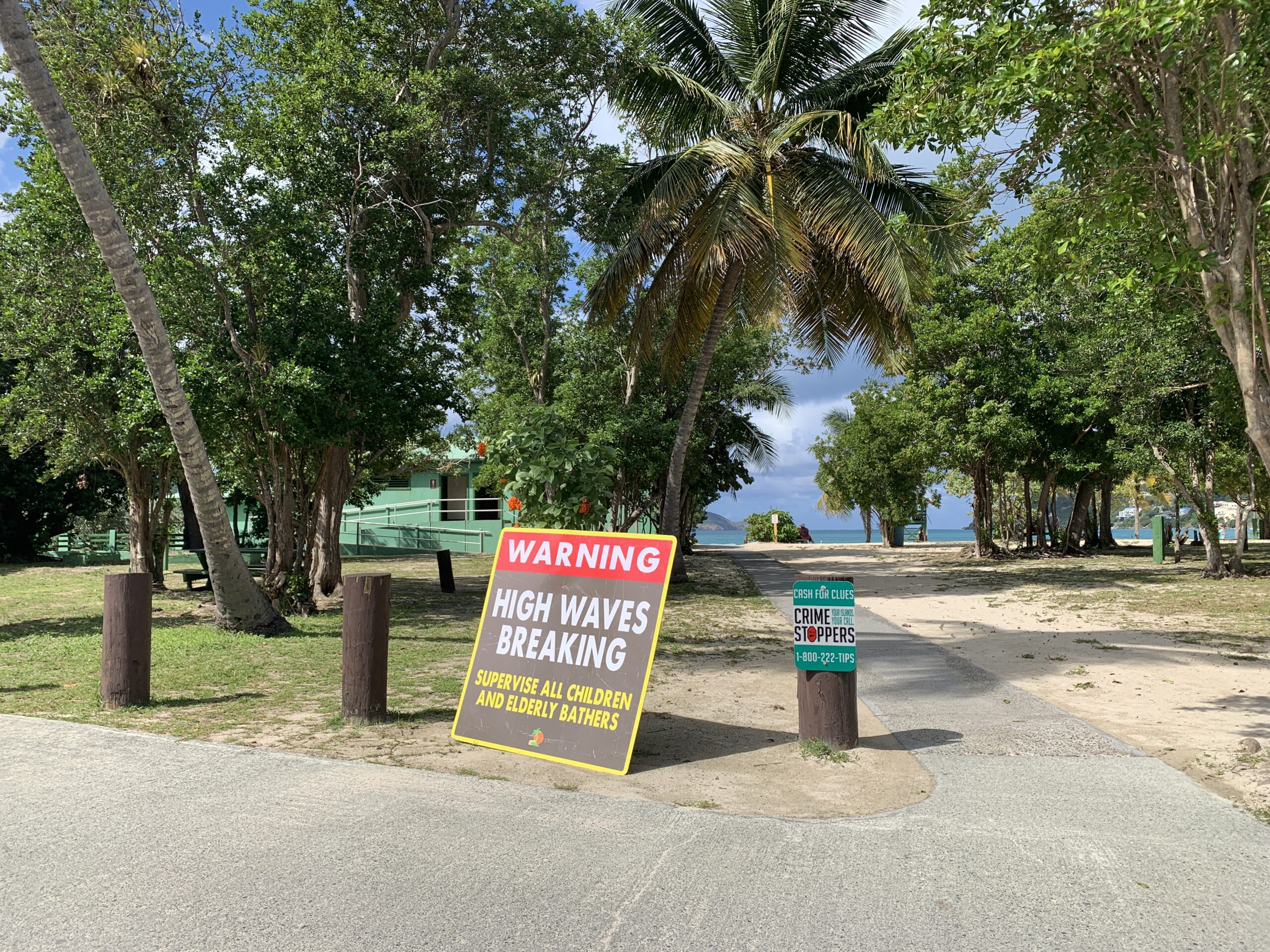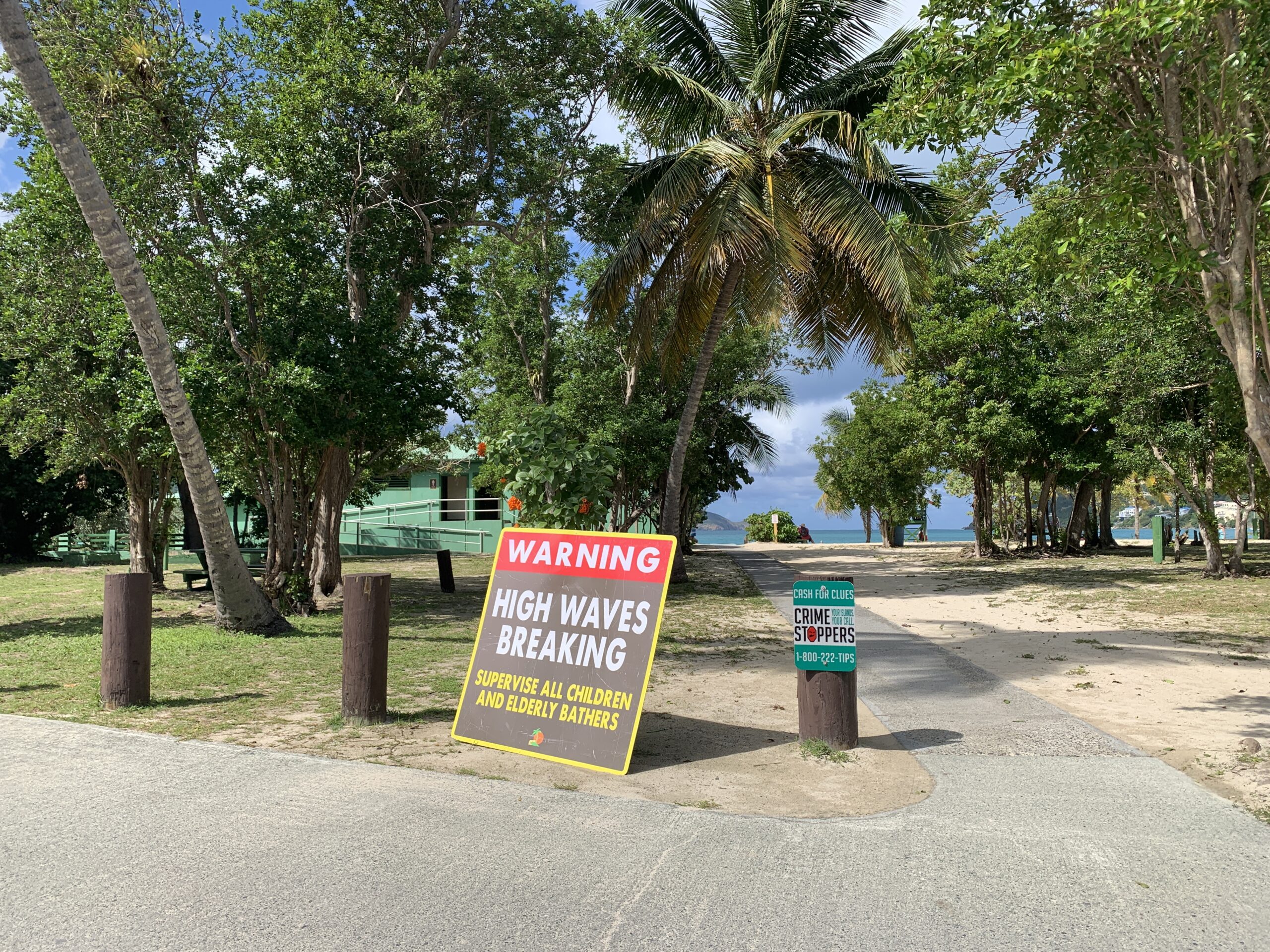 The algae have appeared on Caribbean shores more regularly, particularly since 2011, and the reason for the increase is still being studied.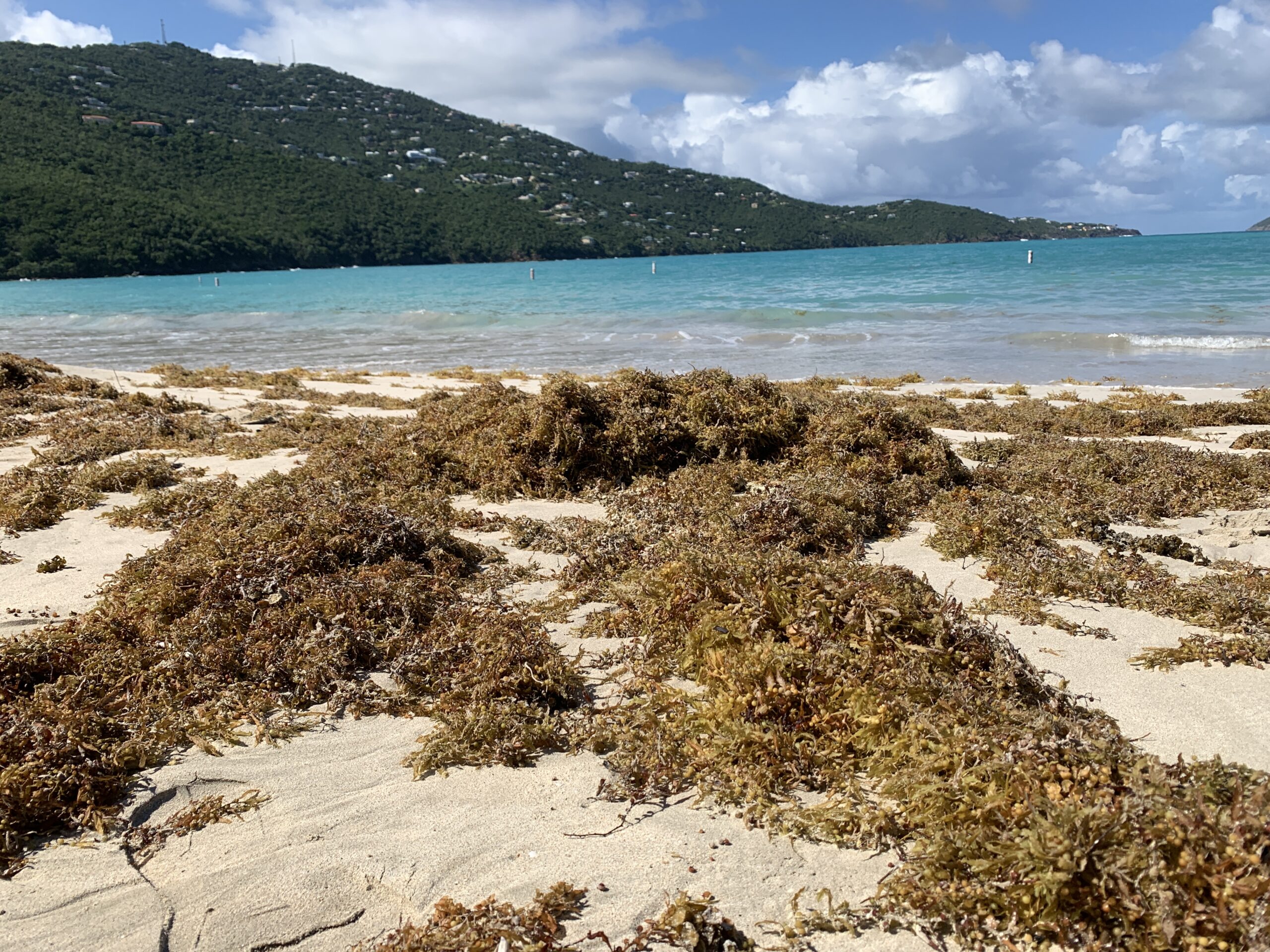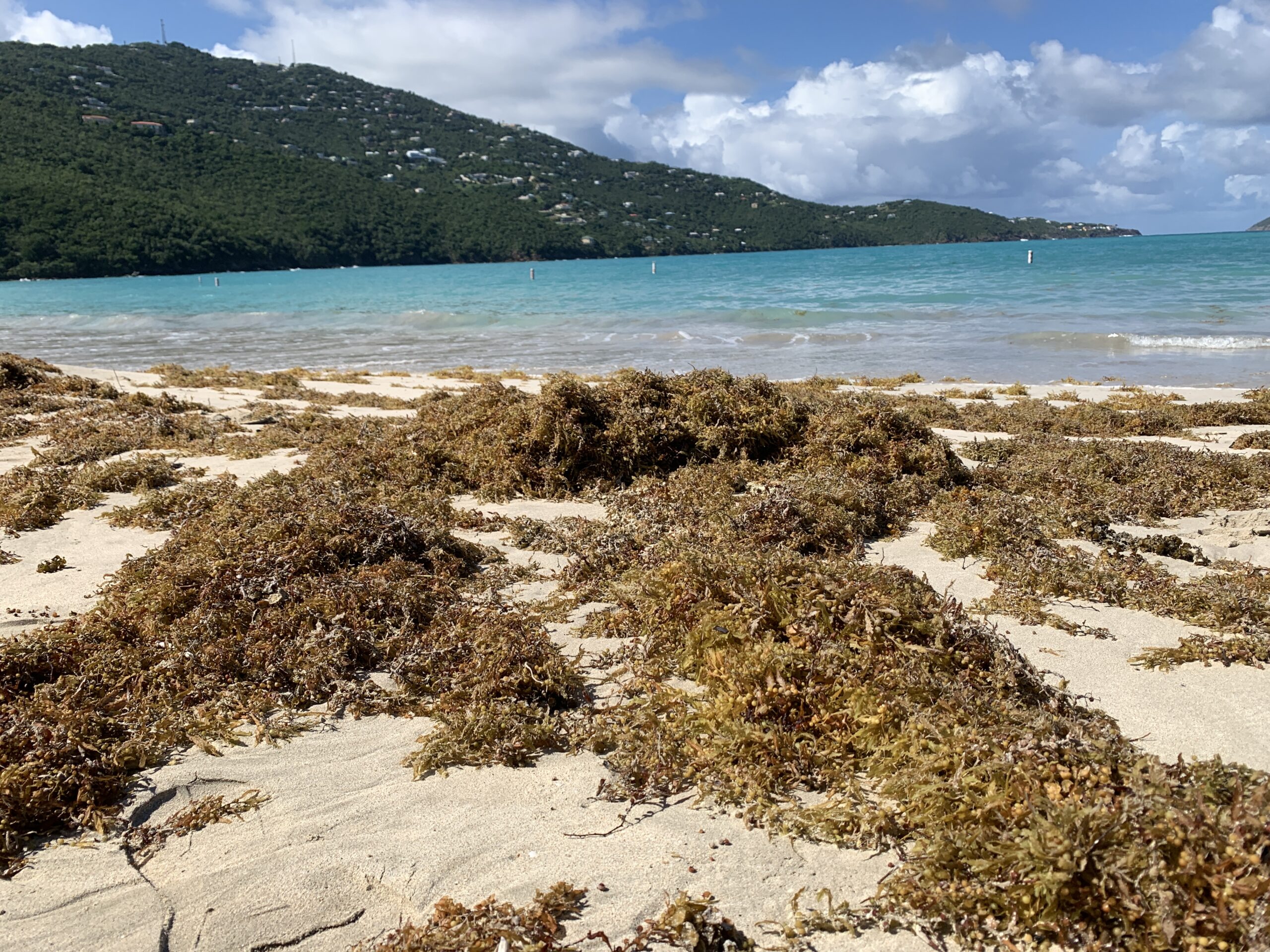 "Scientists say more research is needed to determine why sargassum levels in the region are so high, but the United Nations Caribbean Environment Program said possible factors include a rise in water temperatures as a result of climate change and nitrogen-laden fertilizer and sewage that nourish the algae," according to an article from the Associated Press. 
While small amounts are not extremely dangerous to humans, large quantities of the seaweed can be unhealthy and affect the environment. On shore, the sargassum clogs beaches and discourages swimmers. The unwelcome visitor then decomposes into a stinky mess.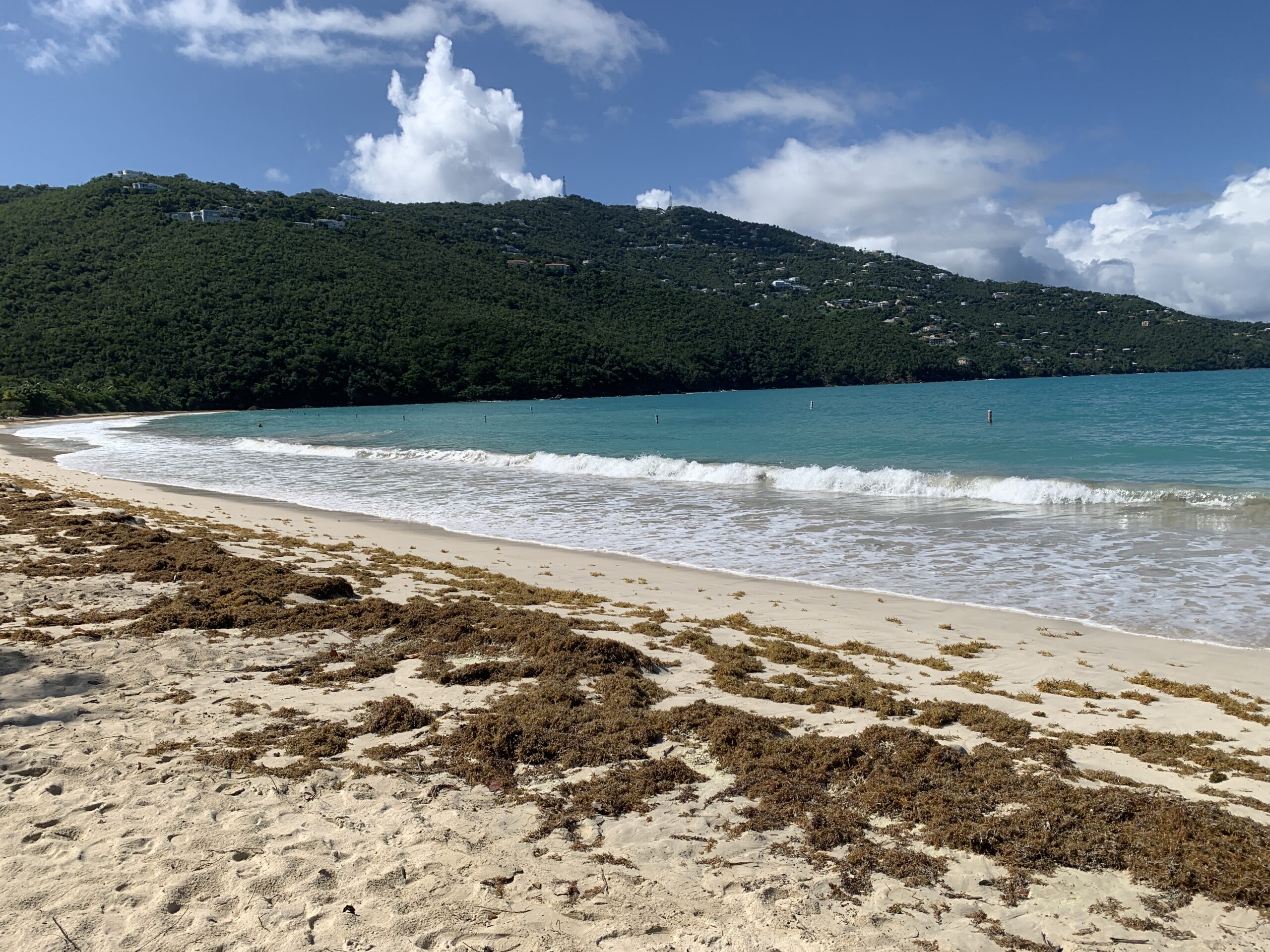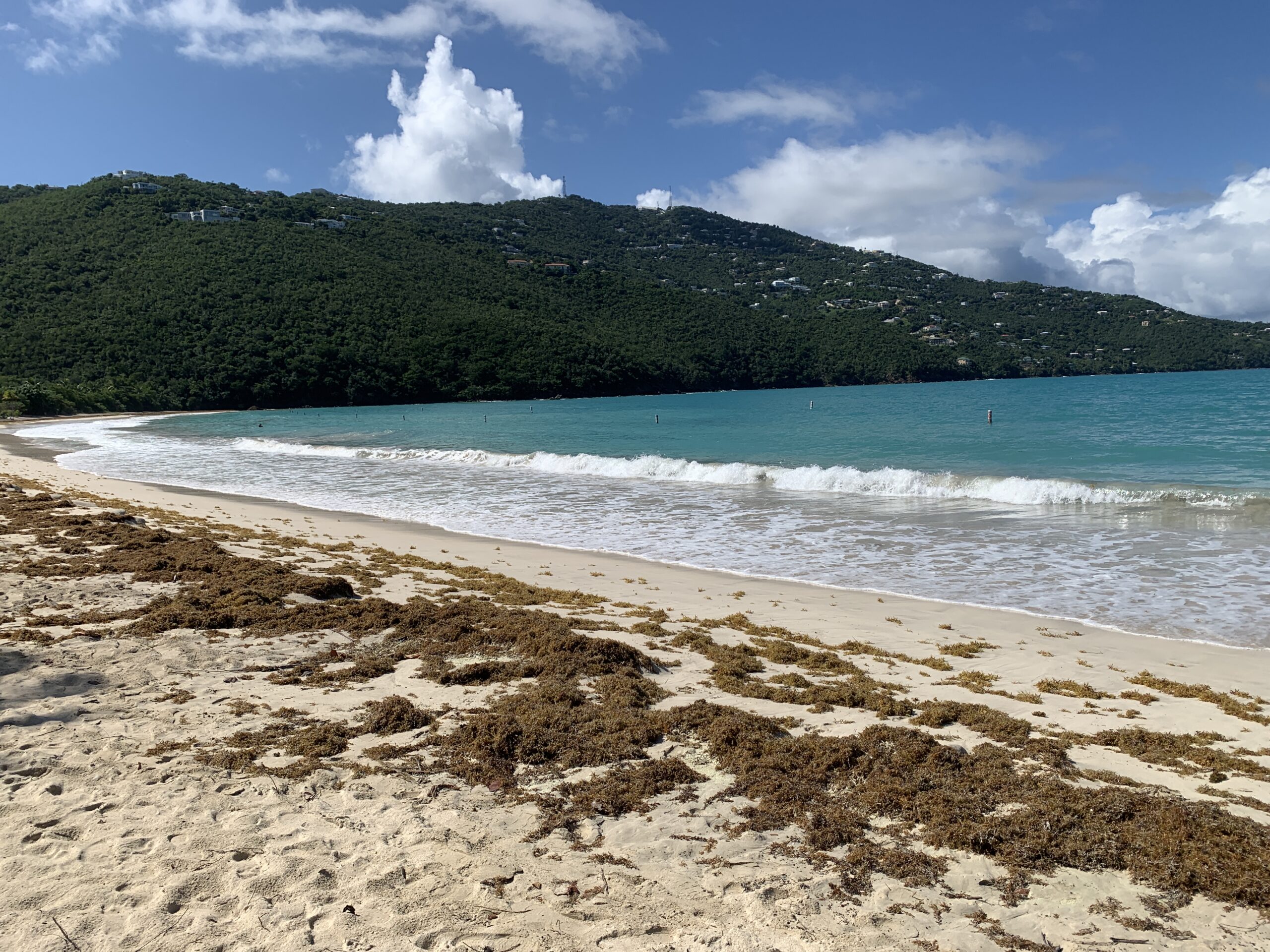 "Sargassum, in moderation, helps purify water and absorb carbon dioxide and is a key part of the habitat for fish, turtles, shrimp, crabs, and other creatures. It is also used in fertilizer, food, biofuel, construction materials, and medicinal products," the Associated Press article explains. "But it is bad for tourism and the environment when too much accumulates just offshore or on beaches."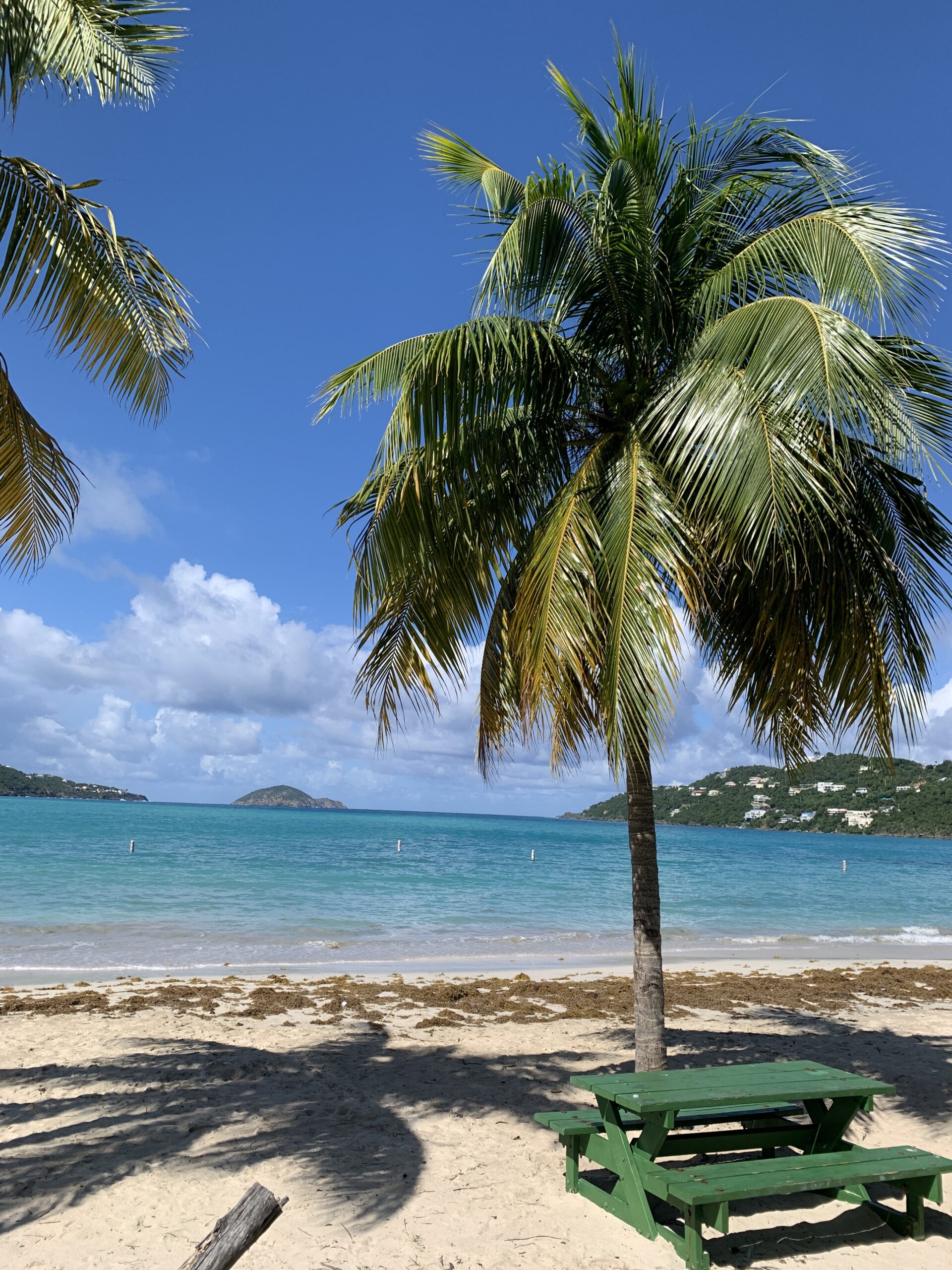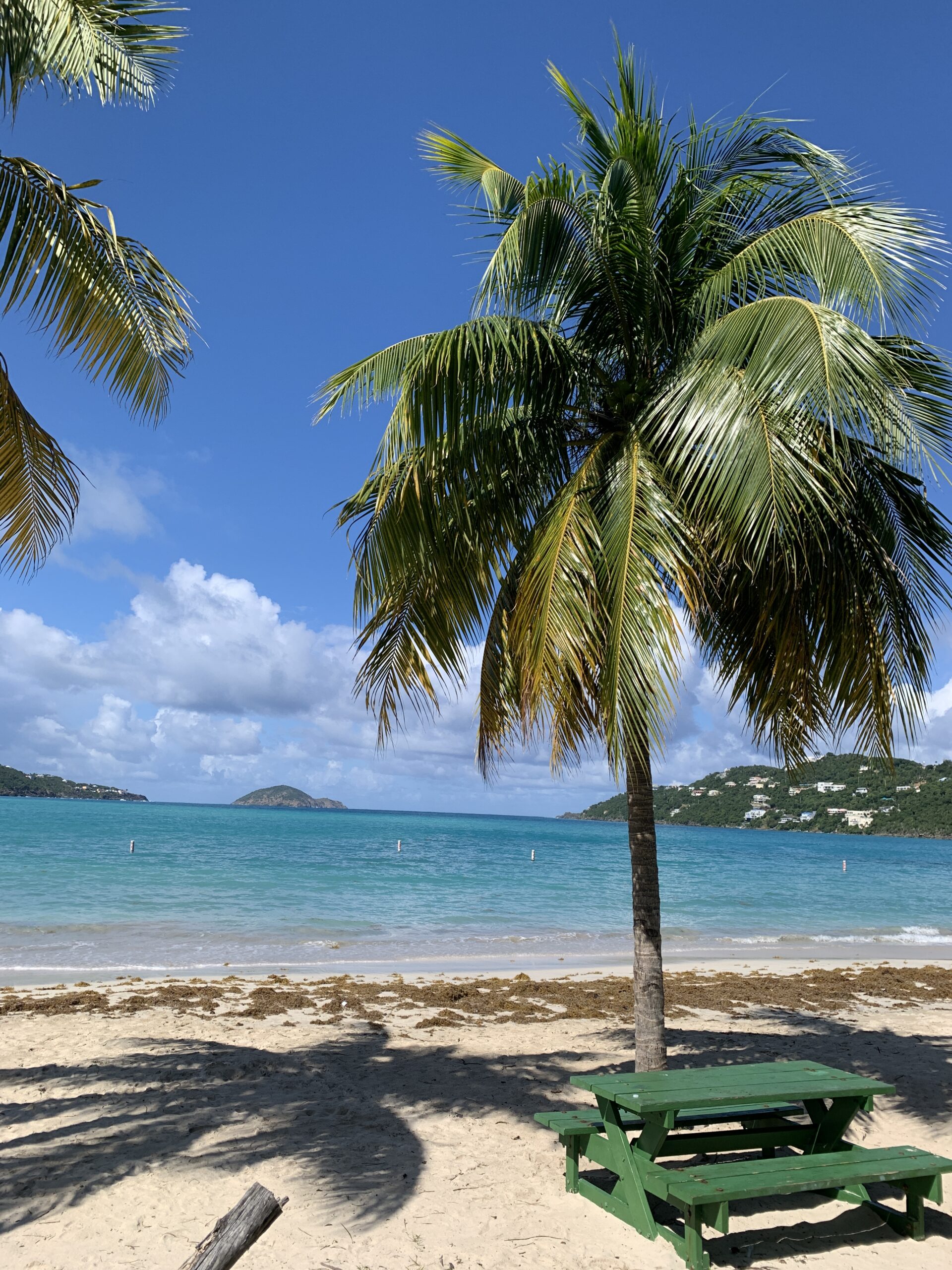 However, the good news is that Caribbean islands affected by the blooms are developing improved methods of predicting, managing, and removing the sargassum.