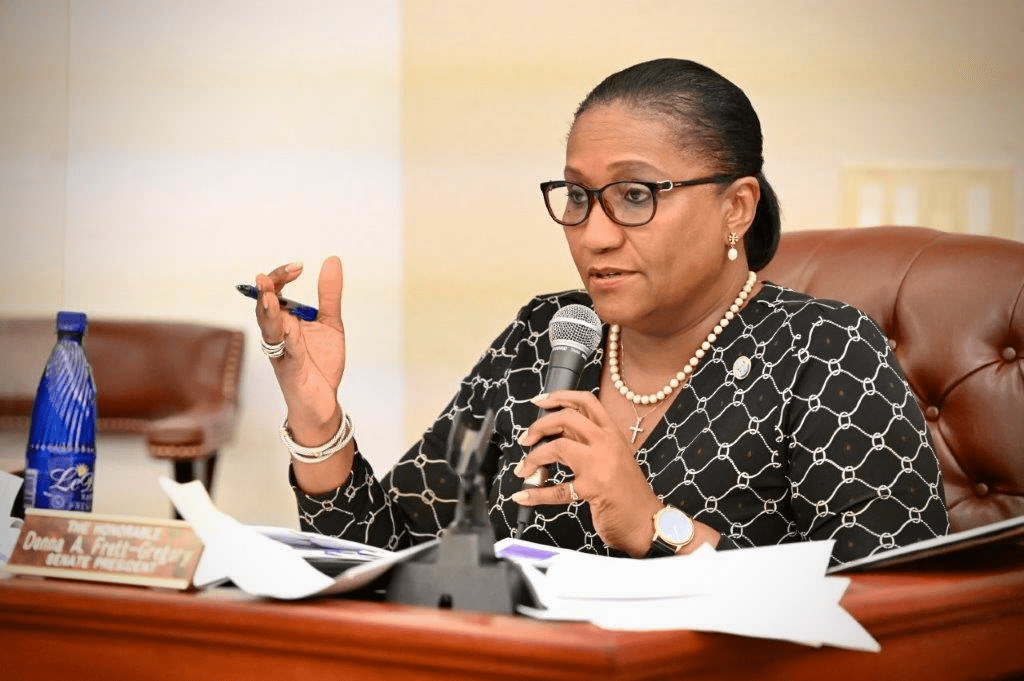 The Senate's Finance Committee thanked several non-profits for their efforts and followed by approving their relatively low-cost leases of government property on Tuesday. The leases still must be approved by the Rules and Judiciary Committee and full Senate.
The first lease was for the V.I. Resource Center for the Disabled for a portion of Parcel No. 75 Kronprindsens Gade, Kronprindsens Quarter, St. Thomas.
Tamara Leonard, program director for the Resource Center, testified that the center is a "private non-profit organization designed to meet the informational, instructional, vocational, and adaptive technological needs of persons with disabilities."
She added that the center was founded as a joint initiative between the Education Department, the state office of Special Education, and the Catholic Diocese and is celebrating its 32nd year of service to the disabled community. Its lease for a 24,000-square-foot space is $100 a month. It includes a two-story building of 3,000 square feet. The restored historic masonry structure is about 175 years old.
The Village-Virgin Islands Partners in Recovery, Inc. will lease Parcel Nos. 1-H and 13-F Estate Sion Hill, Queen Quarter, St. Croix.
Marsha Taylor, regional director for the Village, testified the property is multi-purposed and multi-faceted and serves as an in-patient substance abuse treatment facility, a haven, and a disaster shelter to many during the hurricane season. "Many of our most vulnerable community members consider this a valuable resource during times of uncertainty … for 33 years," she said. Its lease payment will be $250 a month.
Another lease moved forward is by Catholic Charities for Parcel No. 410 Hospital Ground, Kings Quarter, St. Thomas. The property is to be used as a homeless shelter and to teach computer courses. The lease is $100 a month.
Halvor Hart III represented Caribe Tradewinds Lodge #17, St. Thomas, in requesting a lease for lot No. 1 Veterans Drive, Taarenebjerge, King's Quarter consisting of a two-story building of approximately 2,400 square feet, commonly known as the Boy Scouts Building.
All the above leases were for 20 years, with options for extensions. However, when the lease for 2A Crystal Gade Queens Quarter by Star Time Technology Center came up, Sen. Donna Frett-Gregory noted it was for only 10 years. She asked Dr. Stan Phillip, representing Star Time Technology, whether 20 years would be better, and he replied yes. It was agreed by the senators present that the lease should be amended to 20 years. The cost of the lease will be $50 a month during a construction period, then will be $100 a month. The space will be used for a community technology learning and training center.
"Granting of this lease will provide a dedicated space for training and enhancing the lives of underserved adults and youths in St. Thomas/St. John District communities," Phillips testified. "Such a space is needed and can serve as a catalyst for positive change in our community. Our goal is to serve 200-plus participants, availing them of all services, training, and support offered at the center."