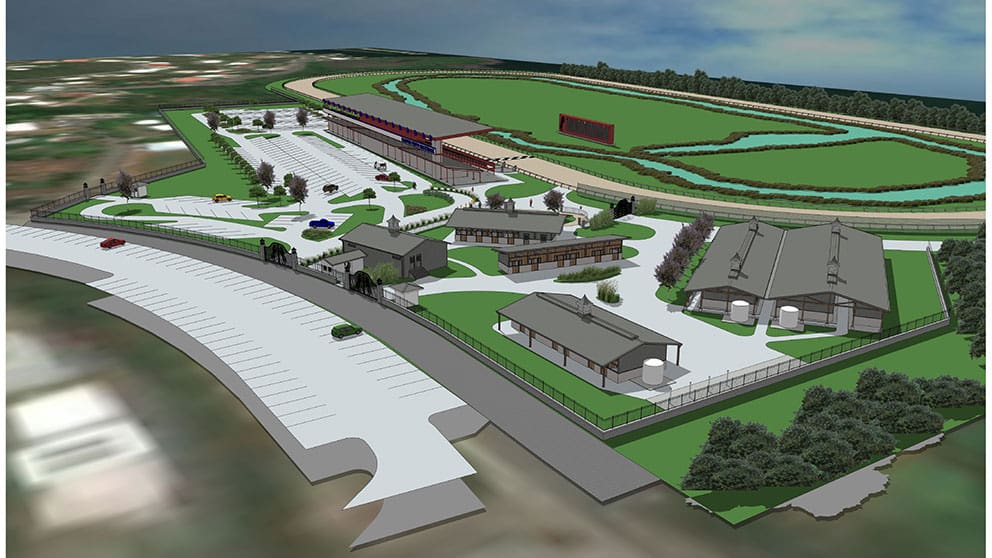 VIGL Operations received an OK from the St. Thomas Coastal Zone Management Committee Thursday night for an extension of its permit to rebuild the Clinton E. Phipps Racetrack and to transfer that permit to Southland Gaming. But Southland Gaming did not get an OK from the committee to modify the project on the border of Estate Nadir and Estate Bovoni, St. Thomas.
A presentation by Southland's representative, David Edmonds, showed six fewer buildings than the original permit indicated. Edmonds said Southland was able to cut the number of buildings by putting more facilities under the grandstand as it was being raised almost a dozen feet.
After Edmonds's presentation and a couple of hours of discussion, Committee Chair Winston Adams said there were still too many questions to be answered.
The line referring to approving the modifications was deleted from the motion when the committee approved the extension and transfer.
Edmonds indicated that any delay in the project might set it back a year. He said Southland was hoping to get a firm down on the island to do the grandstand in April. His explanation for a potentially lengthy delay was that when schools let out for the summer, grandstand building companies got busy.
Last summer Gov. Albert Bryan Jr. announced that horse racing would soon return to the Virgin Islands after an agreement brokered by the government ended the legal standoff between Southland and VIGL. Jason Williams, general manager at VIGL Racing Operations, was also online at Thursday's meeting.
Edmonds said the grandstand construction would be done by off-island personnel who are "experts at grandstand erection." But about 100 locals would be employed during other phases of the reconstruction.
Questions arose about who would be and who was presently responsible for operations at the track. Edmonds said Southland was only responsible for the construction of the racetrack. Parks and Recreation Commissioner Calvert White came online and said as soon as construction was done, Parks and Recreation would take over until a promoter was found temporarily or permanently to run the racetrack.
Committee members had questions about the present condition of the track area where a couple of dozen horses were housed. Members said they were concerned about large amounts of manure piling up on site. White and Edmonds both said they thought the horsemen had an agreement with farmers who picked up the manure and used it for fertilizer.
White said the agreement the government now had with Southland was completely different from the one it had with VIGL.
When Adams learned Southland was not installing cameras at the racetrack finishing line, he said, "This is basically being done hodge podge."
White said the government has $3.6 million set aside to add anything still needed at the St. Thomas track and $3.1 million for the St. Croix track.
The government agreement stipulates that Southland Gaming is to make an investment of no less than $11 million for the development of the racetrack.