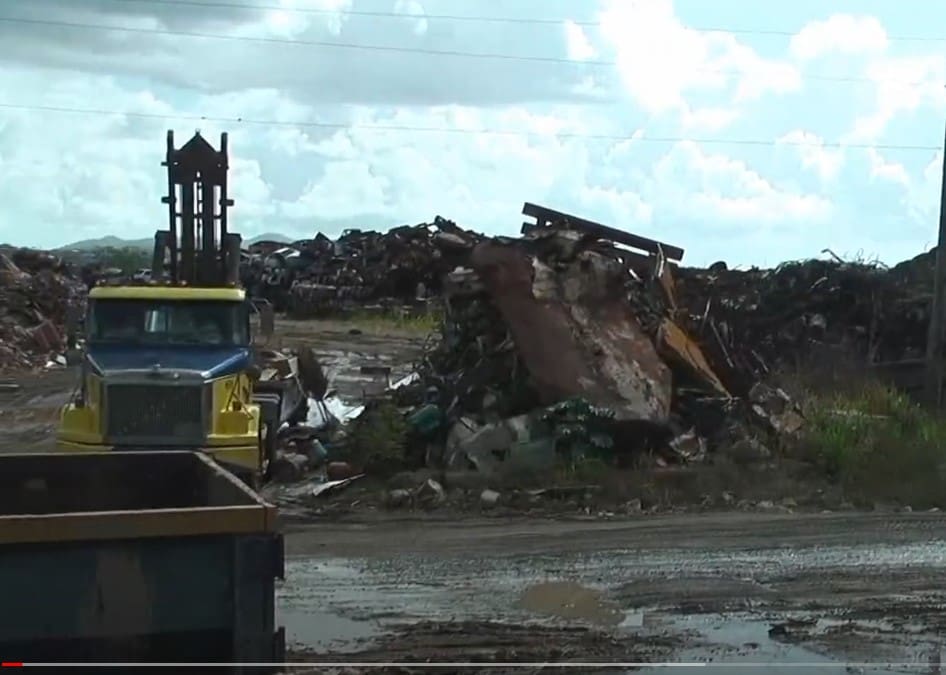 Waste to energy is again a solution waiting to happen for the Virgin Islands. The idea that in one swat, the islands' two biggest problems — expensive energy and full landfills — could be eliminated is compelling.
The V.I. Public Services Commission Tuesday approved Advanced Sustainable Technologies to be certified as a Qualified Facility.
Hana Levin, a co-founder of the company, presented the case for putting a generator on St. John that would use waste to create electricity.
Levin said that this would be the first project his company, located in Israel, would do in the United States, but it has done projects in Europe. He said that St. John is the "perfect place" for an AST project.
Commissioner Andrew Rutnik told Levin, "As you describe it, it would be a great solution."
But this is not the first time the Commission has looked at a great solution. Eleven years ago, the Commission was looking at the Alpine Energy Group to build trash processing facilities on St. Croix and St. Thomas that would supply refuse-derived fuel pellets to feed a trash-to-energy plant it would build on St. Croix. The project was hotly debated, with some environmentalists against it because it would use petroleum coke as a fuel. Coke was eliminated as fuel and the St. Croix Environmental Association came around to supporting it. However, after several delays, Alpine withdrew.
Levin said the plant his company proposed could "pretty much take any waste" and specifically, "tires are a good source of energy."
He added that there was "zero byproduct" left after the process.
The company's website says, "Our self-sufficient modular designs can supply energy throughout the year 24/7."
That statement stands in contrast to news the Commission received concerning an update on solar projects.
Christian Loranger, owner of VIelectron, said his company's first solar farm could be up and running in September. However, V.I. Water and Power Authority CEO Andy Smith told the commission that the authority would not be able to integrate that power into the grid until a battery system was in place. He said that integrating solar, an intermittent generating source, without battery backup would increase the potential for power outages. He added that WAPA did not currently have the money to purchase the batteries.
Rutnik said, "We keep hearing about rate drops but it never comes. Something sucks it up and we are still at 42 cents a kilowatt hour."
No one from the Waste Management Authority appeared at the Commission meeting to answer questions concerning the rates and fees that WMA is charging. Reportedly, this is the fourth time in six months that no one from WMA has shown up. The Commission voted to issue a subpoena demanding the director to attend the June meeting. Chairman David Hughes voted against issuing the subpoena; Commissioners Rutnik and Pedro Williams voted for it.