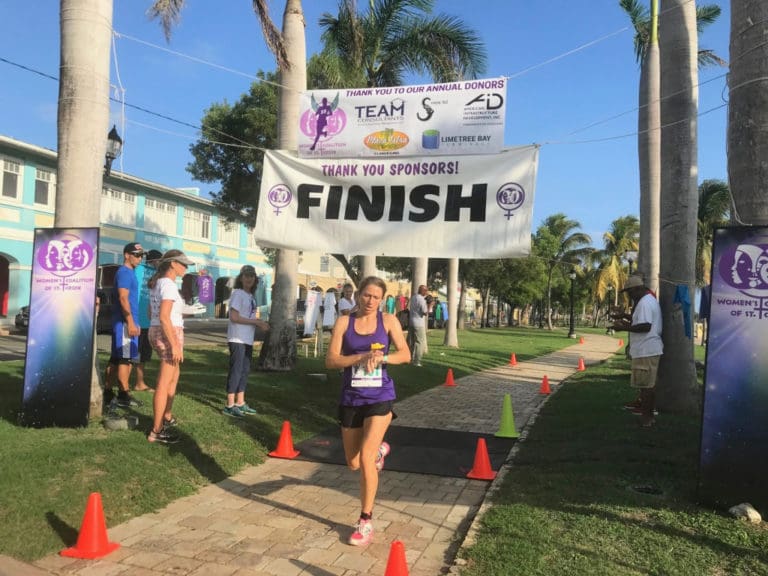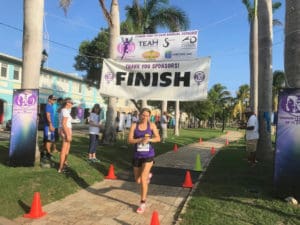 The Women's Coalition of St. Croix on Sunday celebrated its 35th Annual Women Race, raising funds that will help provide services for women who are victims of violence.
Open to women and girls only, the race took off at 5 p.m. in Frederiksted with 314 registered for the two-mile trek.
Michelle Smith, Brigit Klein, and Mikaela Smith finished in first, second, and third places respectively. The Smith girls are sisters and they run with the St. Croix Track team; Brigit Klien runs for Good Hope Country Day School. Both track teams won trophies.
Michelle, 12, broke the 35-year race record by 20 seconds. Her sister Mikaela, 17, completed her first year of college with a track and field scholarship. Their father Keith Smith is the St. Croix Track team coach, who says he is speechless by the hard work and dedication of his children.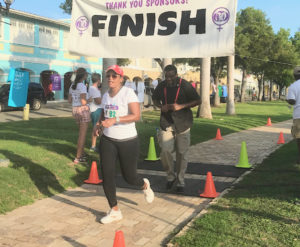 Germaine Powell won the 'Caboose' prize, which is won by the last runner to cross the finish line. Powels has arthritis, walks with a cane and is 53 years old. She said it was hard but she was determined to do the race and she would do it again.
Race categories included children younger than eight years to adults 80 years and older.
Other categories were "babies in arms" and "children in strollers pushed by a female."
See full results here: 2019 Women Race Full Results