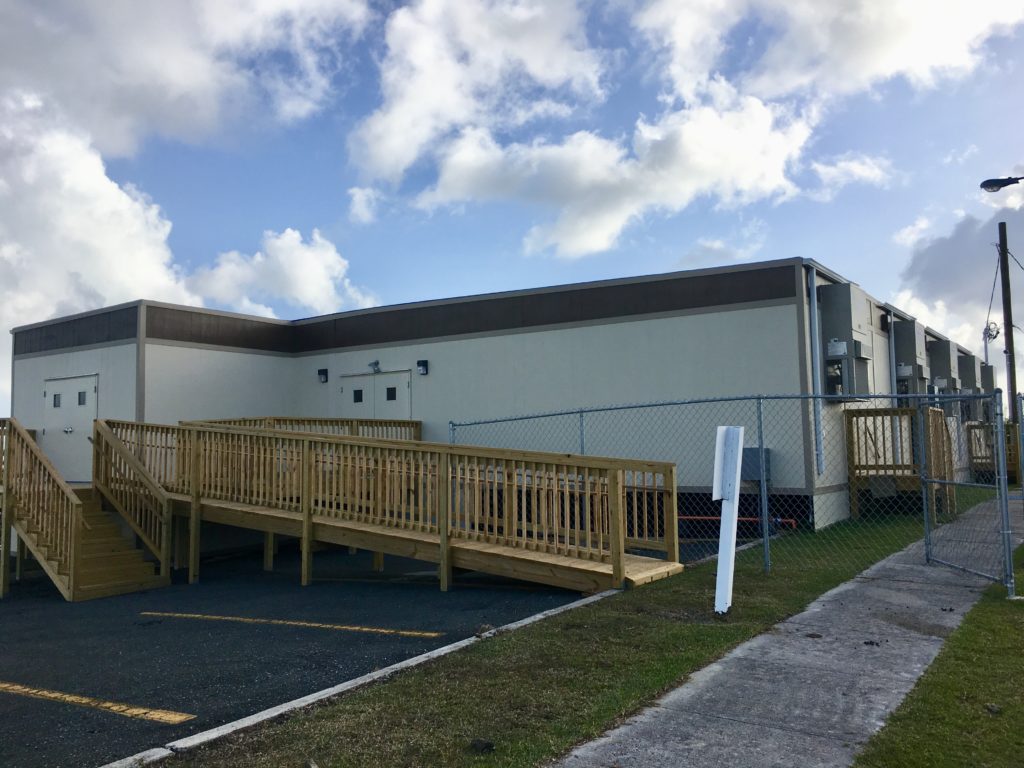 The Myrah Keating Smith Community Health Center on St. John is gearing up to be able to treat patients who are affected by the COVID-19 pandemic, according to Dr. Joseph DeJames, one of two physicians on the staff.
On Wednesday, 12 staff members received training from three respiratory therapists from the Roy L. Schneider Regional Medical Center on the use of ventilators and current medication protocols. They were joined by ten emergency medical technicians who work out of the Morris deCastro clinic in Cruz Bay under the V.I. Department of Health.
"We now have all the medical equipment in place, including a ventilator," said DeJames. "The training gave us a chance to see each other and familiarize ourselves with the process. We're going to have a bit more training for the nurses. Without a full-time respiratory therapist on staff at Myrah Keating, we have to be proactive and integrate things."
DeJames said the training would help smooth the process if a patient requiring intubation arrives at the St. John clinic. Myrah Keating staff will treat the patient and facilitate the EMT's transfer of the patient by ambulance boat to Schneider Hospital on St. Thomas.
So far, that hasn't happened. There have been only two confirmed COVID-19 cases on St. John, according to the latest statistics from the Department of Health, and neither patient has required hospitalization.
"We should be lucky if people continue to uphold social distancing," DeJames said, adding that he has some concerns as he knows some people are still getting together, hanging out and drinking.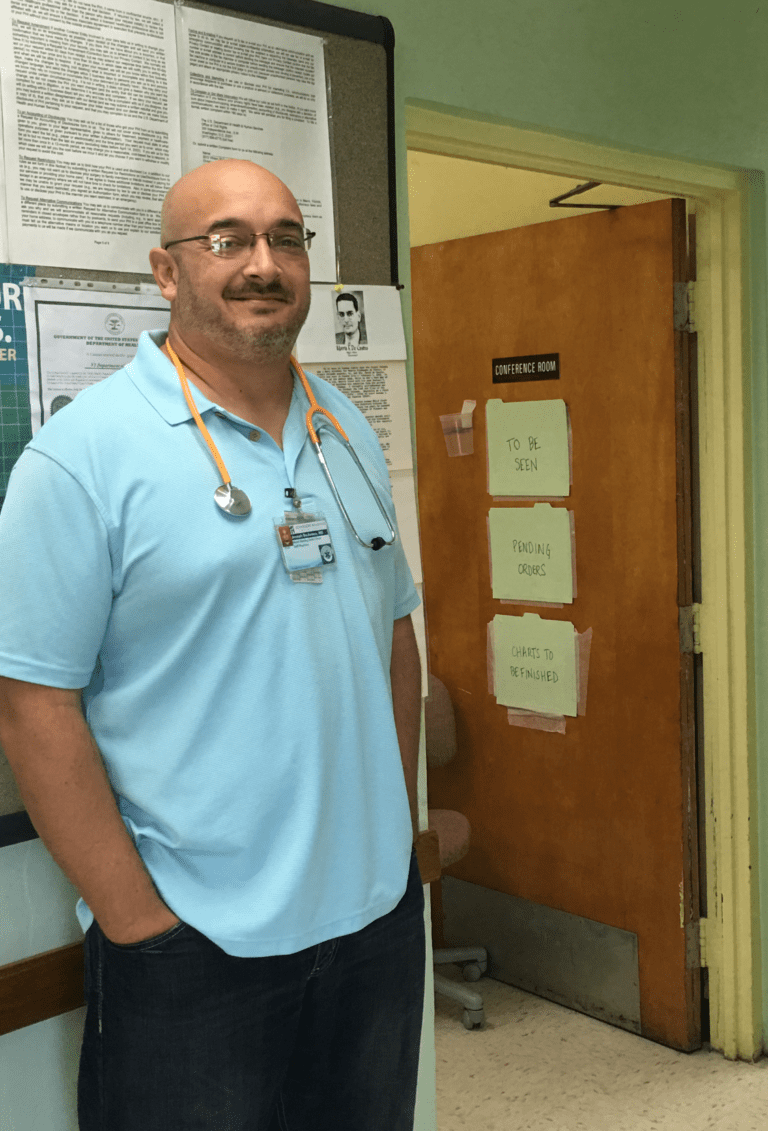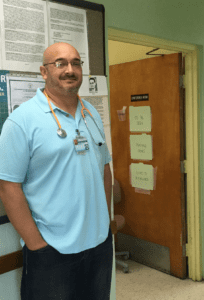 DeJames said he has been doing testing for COVID-19 for the Department of Health on St. John. "We have a limited amount of tests, so we're only testing people with certain risk factors. The Department of Health drives that process mainly."
DeJames repeated the directions given to everyone who thinks they might have the disease: Don't come to the clinic. First, call the Department of Health's hotline at 340-776-1519 (on St. John and St. Thomas) or 340-712-6299 (on St. Croix).
"For most cases, there's really nothing we can do. But if you really can't breathe, and you have a real high fever, call 911, and we'll take it from there," DeJames said. The emergency number for cellphone users is 340-776-9110.
If someone does arrive at the clinic with severe medical difficulties, Myrah Keating is equipped with two negative pressure units – one in the emergency room and one in the overnight observation area – in which the air is blown out of the room and then scrubbed to prevent the spread of the coronavirus.
Regular clinic patients who need refills for medication or have other routine concerns should call the Myrah Keating clinic, and staff will try to address their needs by phone, DeJames said.
To reach Myrah Keating, patients should call Schneider Hospital at 340-776-8311 and ask the operator to connect them to Myrah Keating's front office at ext. 6615; this is the extension for refills, billing questions and other routine matters.
If patients have clinical questions, they should ask to be transferred to the nurse's station at Myrah Keating at ext. 6608.
DeJames said if patients call and no one answers, they should try again. With only core staff on duty, it's sometimes hard to get to a phone. "If you do call, explain your symptoms," he said. "Say, 'I fell and my hand hurts,' versus 'I need an X-ray.'"
He also recommended that people call with medical concerns in the morning since tests sometimes have to be taken to St. Thomas.
Patients can still go to Myrah Keating when they get a bad earache or need their stitches removed. "To limit exposure, we're only doing urgent care and emergencies at the clinic," DeJames said. "I'm seeing a lot of patients in their cars."
"A temporary outdoor facility with plastic walls and a decking floor is now being constructed near the parking area at the Susannaberg location," DeJames said. "We can do evaluations out there, and we can wheel people in and out of the clinic if needed."
Myrah Keating isn't set up for telemedicine yet, but DeJames said he hopes it will be.
The clinic has sufficient personal protective equipment for medical staff at this time. DeJames said the Medina Medical Center in upstate New York recently donated a Glidescope, a laryngoscope with a video camera, which makes intubation much easier. "Hopefully, we won't have to use it," he said.
DeJames said the clinic, which is part of Schneider Regional Hospital, has a staff of 28 including the business office, security staff and records office. The medical staff includes himself and Dr. Elizabeth Barot, physician's assistant Jason Snow, ten nurses and X-ray and laboratory staff.
DeJames said he wanted to express his appreciation to the staff. "We do pretty good at stabilizing, treating and getting people transported. We're pretty vigilant with our regular patients. We're fastidious about cleaning." Good care is the standard. "A homeless person gets the same treatment a billionaire would get."