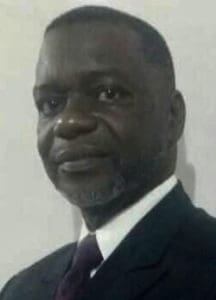 The U.S. Virgin Islands Bowling Federation announced the recent death of George Osborne Jr., a former president and longtime, devoted member of the organization.
The group announced Osborne's passing in a news release issued on Sunday. The notice did not report the date of death.
George, a St. Croix native and Virgin Islander, was a lifelong member of the bowling community, the group said. He represented the U.S. Virgin Islands in international competitions for more than 40 years in many capacities, including the president, delegate, coach and bowler.
"Although George was not here in the territory for the last few years, he was always in constant communication with everyone and continued to offer ideas on ways on building a stronger bowling family. We will miss brainstorming with him and learning from his years of wisdom," the organization said in its release.
"We extend our condolences to his immediate family, including his sons Tuck and Omar who also shared his love of the game, and his bowling family around the world. May the memories of George be a blessing to all who knew him."