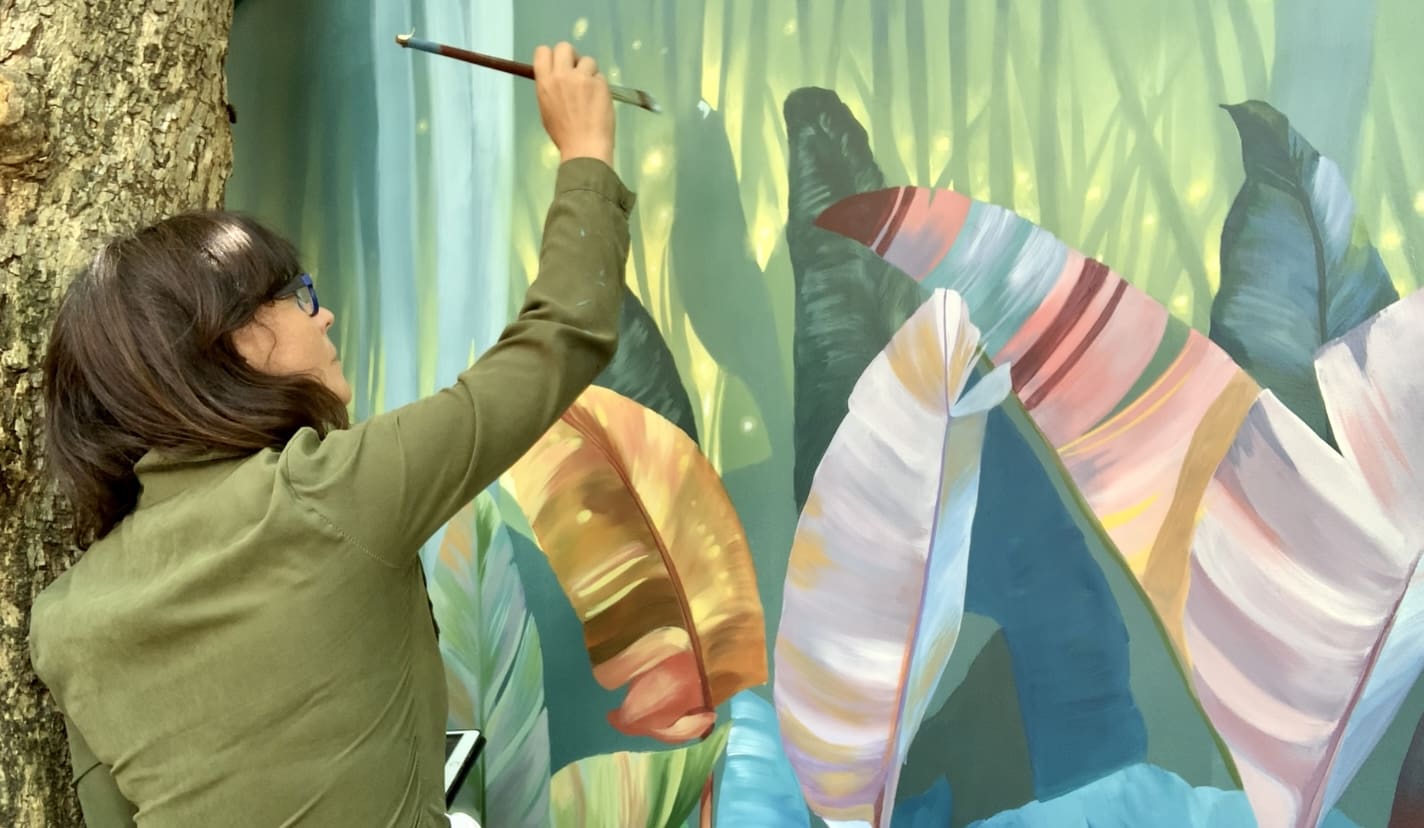 There are numerous reasons to wander around Mongoose Junction shopping center in Cruz Bay, especially during the holiday season, and here's one more.
Porschia "RainDance" Denning will be hosting a show of her artwork from 1 p.m. to 9 p.m. on Thursday, Dec. 23.
Denning is sharing a space to hang her art in the Mongoose Junction I Office Suites, which are located up the spiral staircase across from the Sun Dog Café.
Although Denning has lived on St. John for four years, she hasn't made it into the pantheon of well-known St. John artists. That's partly because her work is not represented by any galleries at this time, but many have seen a sample of her paintings in the form of a mural near Caravan Gallery at Mongoose Junction.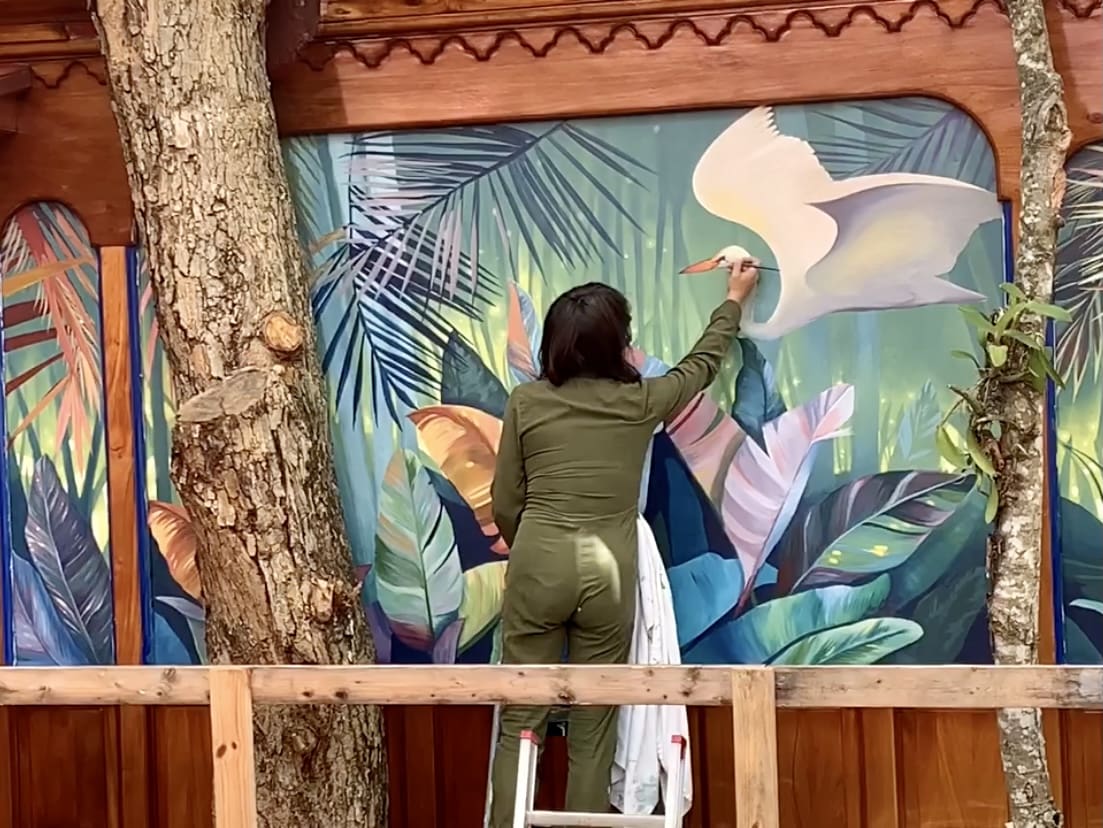 Denning moved to St. John from Catalina Island, one of the Channel Islands off the southern coast of California, where she owned an art gallery for 20 years. That gallery represented 30 local artists, and Denning, who is largely self-taught, sought instruction from them and visiting artists.
A look at her work shows her interest in painting island life and the natural world – with a few mermaids thrown in for good measure. "I have a strong sense of light and dark, and I like to bring out the magic glow of things," she said. The show on Thursday is called "Nature Heals" and features seascapes and portraits.
After 20 years on Catalina, Denning decided she was ready for a big change. "I was married to the gallery, and I got a little burned out. I wanted to reinvent my life," she said. Luckily, she had another career in mind: in addition to painting, Denning is a blues singer and plays guitar, so she decided to try her hand at being a musician.
At the urging of a friend, Denning moved to Coral Bay on St. John. "I got here right after the storms (hurricanes Irma and Maria,) and I didn't realize that half the people were gone," she said. "I thought, 'Oh, what a tiny little town."
She started singing at open mic events and got gigs but still kept up her painting, often setting up to paint on beaches. Beachgoers who admired her work would stop and talk, and she sold several paintings that way.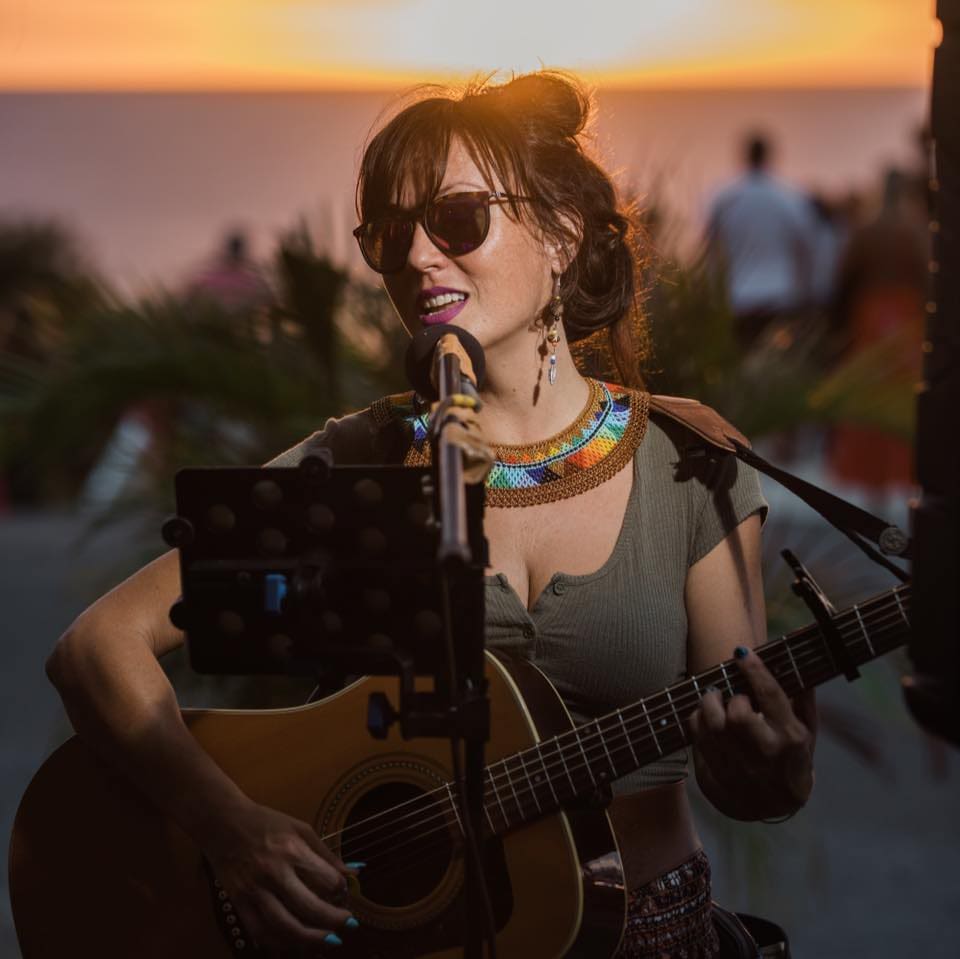 Denning plans to donate a portion of the proceeds from the sale of her work on Thursday to The ReSource Depot because she appreciates all that they do to promote recycling on the island.
Denning also plans to leave her work hanging in the space in the Office Suites and is happy to show her work by appointment. She can be contacted through her email at artbyporschia@gmail.com and on Facebook.