The statistics continue to mount, young man after young man, child after child, victim by victim, innocent bystander by innocent bystander.
Two or three generations ago, murder in the Virgin Islands was still rare enough to dominate public attention for weeks. But by 2009, according to the Source archives, the territory was vying for the dubious title of murder capital of the U.S.
With a population estimated at something a bit over 100,000, its 56 homicides that year put it not too far behind that of the actual U.S. murder capital in 2009, New Orleans, which had seen 64 murders per 100,000 people.
While the numbers fluctuate year to year, the overall trend has remained pretty consistent. Last year, there were 45 murders territorywide, according to statistics compiled by the Source from police reports, 29 on St. Croix, 14 on St. Thomas, and two on St. John. Meanwhile, the official population has dropped considerably, according to the U.S. Census Bureau, to just over 87,000 – making the 2021 murder rate not much better than that of 2009.
As violence escalated, community response heightened. Since the 1990s, there have been marches against violence, vigils for victims of domestic violence, take-back-the-streets rallies, anti-gun poster contests, essay contests, walks organized by church leaders, conferences, seminars, and workshops. Schools, law enforcement agencies, and non-profits have offered programs designed as alternatives-to-violence, alternatives-to-gangs, and alternatives-to-drugs.
Recent efforts include the U.S. Attorney's Office in the Virgin Islands plugging into a federal crime prevention program called Project Guardian, and this year the territory opened an Office of Gun Violence Prevention, which is partnering with the National Network of Safe Communities.
One of the more long-term initiatives has grown out of Rotary clubs.
In February of 2014, the Rotary Clubs of St. Thomas, led by Rotary Sunrise, sponsored a "Practice Peace Initiative" summit at the University of the Virgin Islands. Territorial leaders from NGOs, law enforcement, health, education, and social services met and heard from national experts on ways to curb violence and promote peaceful conflict resolution.
That was just a beginning.
Now Rotary Club of St. Thomas is sponsoring training sessions in non-violent approaches to conflict resolution, and it announced last week that it is working to erect "peace poles" throughout the island as symbols of the community's commitment to peace.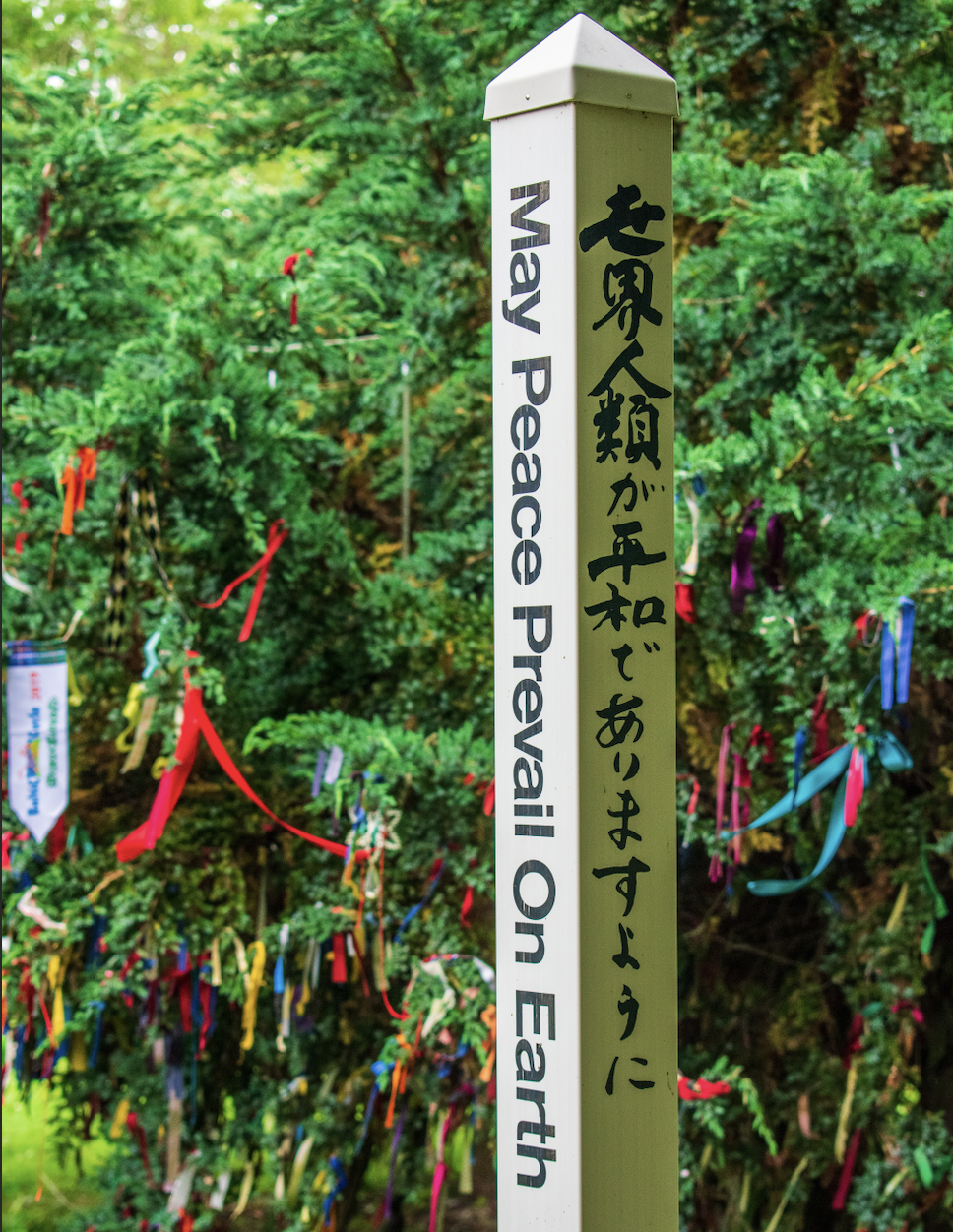 Benjamin Kraft, past Rotary president, has been working on both projects.
The poles are a universal sign of peace, which trace back to a movement started in Japan in the 1950s, post-World War II. According to the Peace Pole Project website, there are an estimated 250,000 of them throughout the world. Each has either four or six sides which can be decorated individually, but all must bear the message "Let peace prevail on earth" in several languages.
The club received a $52,000 grant from Rotary International for the peace poles and contributions from other clubs in the U.S. and the British Virgin Islands, Columbus, Ohio, and Dallas, Kraft said. MSI Building Supplies donated the actual poles, each of which is a four-by-four piece of wood 10 feet high.
Rotary has already given one to the Boys and Girls Club, which it helps to sponsor, along with paint. Members of the club will design and decorate it. In the plans are poles for Charlotte Amalie High School, All Saints Cathedral School, and Oswald Harris Court housing community. Kraft said he has written Public Works Commissioner Derek Gabriel asking him to identify a public area where another pole might be erected.
The symbolic poles should raise awareness, and that could help lead the way to real change, he said.
"We're hoping that that will happen," he said. "It's a community commitment" to promoting non-violence and to supporting youth in that effort.
Meanwhile, Rotary is tackling the problem in a more tangible way.
Three years ago, it engaged the services of Tom Carlisi, an expert in conflict resolution and a member of its sister club in Columbus, to conduct training for volunteers to work with youth, teaching them how to avoid violence and how to find other methods to solve conflicts. The response to an in-person introductory session was good, and the prospects for success promising. Then, Kraft said, Covid appeared and shut it down.
But that was only temporary.
Earlier this year, Carlisi offered the six-session course via zoom. It will be offered again sometime this fall, Kraft said. And, barring another unforeseen circumstance, Carlisi will visit St. Thomas next spring.
"Anybody who steps up" can be trained in the program, Kraft said. So far, participants have included people who work in schools and churches, as well as hospital staff and some Rotary members.
"It's a cross-section of the community," he said.
The idea is that those who are trained then work with youth to promote non-violence. Kraft said Rotary hopes that schools will offer the program as an after-school activity.
Ideally, he said, the territory could create a communitywide committee to sustain a long-term response to violence.