Eight-year-old Jadriel Yomar John has a passion for fishing and wants to inspire other children to join his YouTube channel. With over 31,000 views on one of his videos, his page, "JJ Fishing Adventures," takes children along on his aquatic adventures.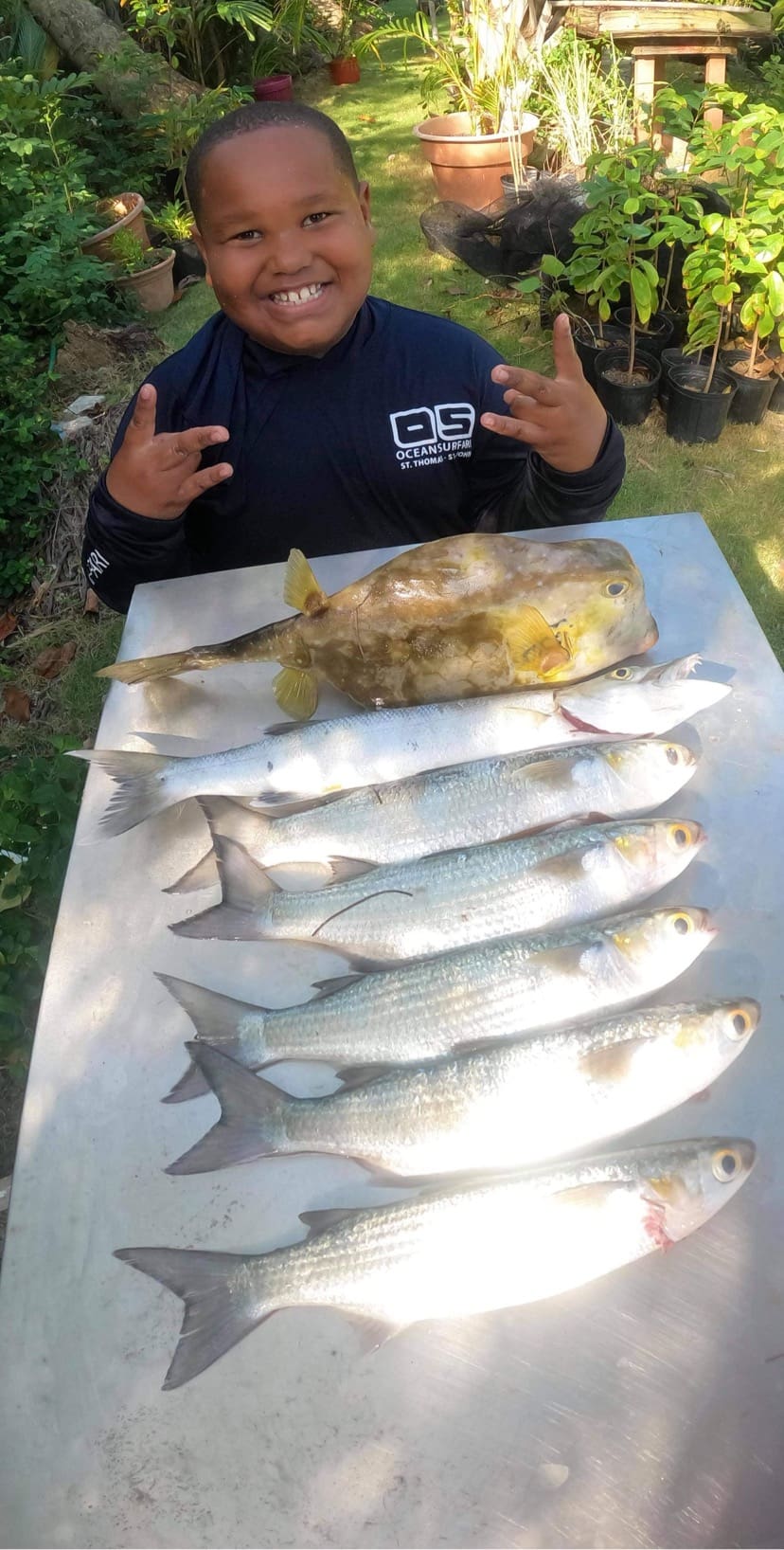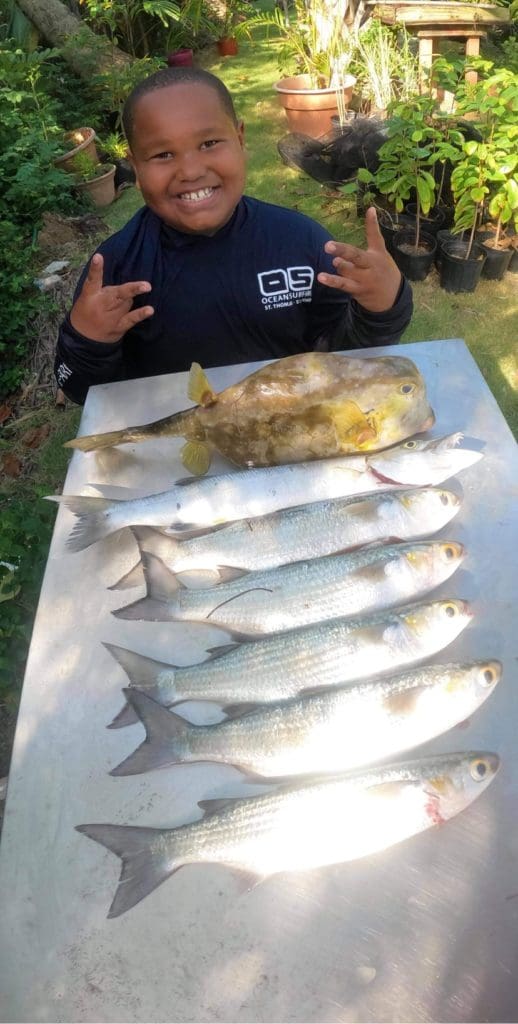 John may be young, but he has the skills of an adult fisher. He is also exposing children to a different world under the sea. His mother, Zolymar Garcia, said, "His goal is to show other kids the love of fishing."
"I have always loved fishing. The first time I went to the beach I was like two years old and I fell in love with it," John said. Initially, his grandfather showed him how to fish, and his mother frequently takes him to fish. She was raised in the world of fishing but says she was never as passionate as her son.
"In May of 2018, he cast a net for the first time at the age of five," Garcia said. He started with a 3-foot net and now can throw a 10-foot net. John can cast a net, use a Hawaiian sling, use a fishing rod, fishing line or spool and wield a speargun. He is so good with the speargun that in one of his videos you can see him catch a tiny shrimp with one. With the supervision of an adult, he was able to learn how to use a speargun by watching YouTube videos.
John said his favorite fish to catch are mullets and larger snappers because "they are very fast and challenging fish to catch." Other types of fish he has caught include mutton, mangrove snapper, yellowtail snapper, bonefish, shellfish, gar, grunt, grouper, blue runner, flounder, yellow jack, winchman, puffer, ballyhoo, sardine, eel, shrimp, octopus, porcupine fish, croaker, shark, lionfish and caught-and-released tarpon.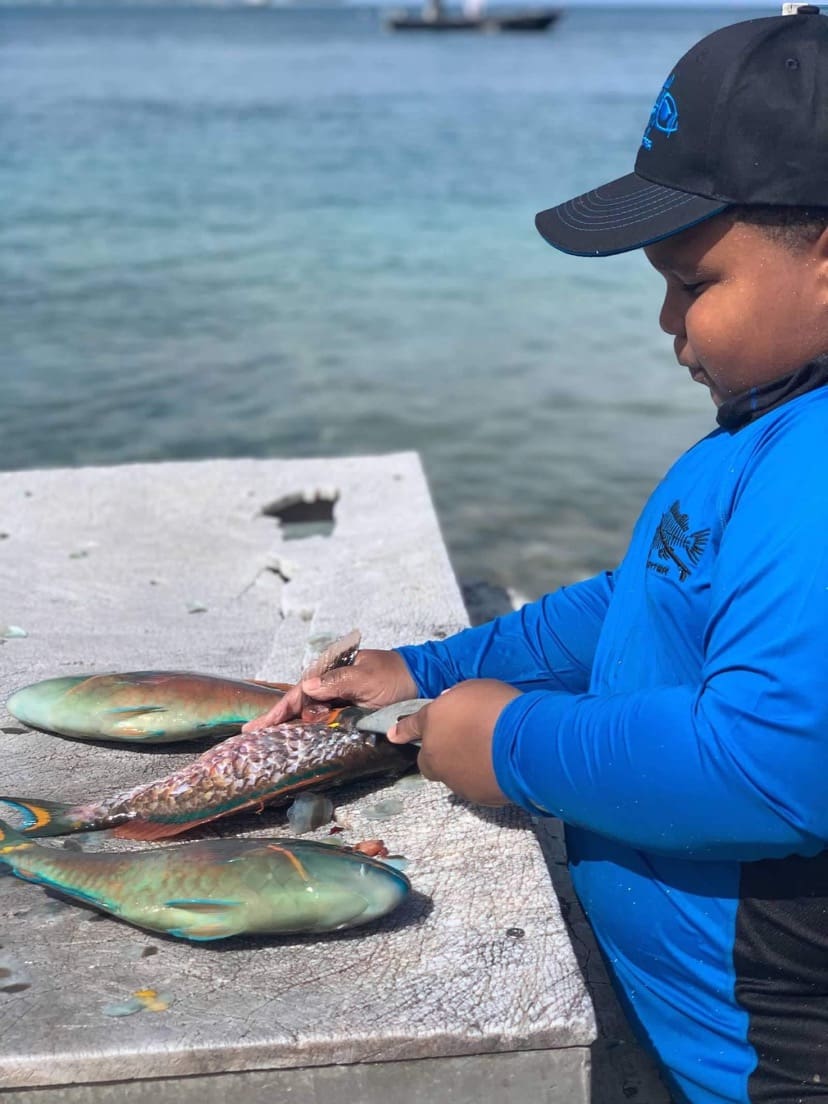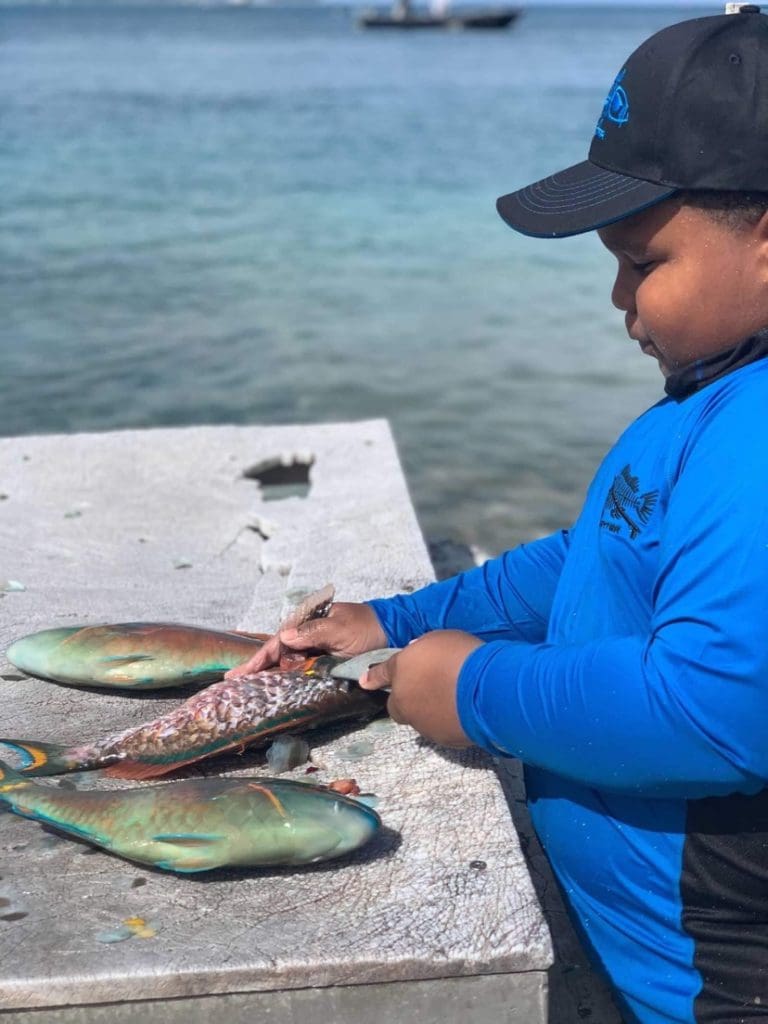 Some of the places he frequently visits are the Altona Lagoon, Pelican Cove, Salt River Marina, Frederiksted Beach, Cane Bay and South Shore. His weekends usually consist of going on fishing adventures. "If he does not go fishing, he is on YouTube watching fishing videos," Garcia said.
On his most recent deep-sea fishing trip, he caught 10 Mahi Mahi and three tuna.
"The other fishermen are amazed at what he can do," said Garcia.
Some of John's most ardent supporters include his grandfather Adriel, aunts Mariela and Marisol, JuJu, uncles Sammy, Luis and Alfred, cousins Talyzandra, Zoe, Arnold, Dwight, Carmen, Suhail, Gwen, Aisha, Simic, Larsen Family, Gerson, Gerson Jr., Salvador, Fonsito, Johannes and Hilary and the Lagoon Crew.
"He not only catches them, but he also scales [the fish]," Garcia said. His least favorite type of fish to catch are eels.
"The reason why I do not like to catch them is because they tangle up your line, and when there are eels that means that there are no fish around," John said.
Next on John's agenda is to become a certified diver by the age of 10. When the COVID pandemic is over his dream is to fish with YouTube personality Robert Arrington, also known as "Deer Meat for Dinner."
If you are interested in following John's fishing adventures you can follow his YouTube page. You can also follow him on his Facebook page.