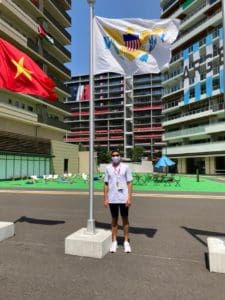 Adriel Sanes represented the Virgin Islands in the men's 100 breaststroke and 200 breaststroke last week at the 2020 Olympic Games in Japan's Tokyo Aquatics Centre.
"It's something I've been working towards my whole life and so to have finally done it I feel accomplished, I've achieved my dream goal, I feel great," Sanes said.
The young Olympian has been a part of the U.S. Virgin Islands National Swim Team since the age of 12 and was very eager to have the opportunity to compete at the Olympics.
"It was fun," he said. "We could only be in the village for our respective competition venue.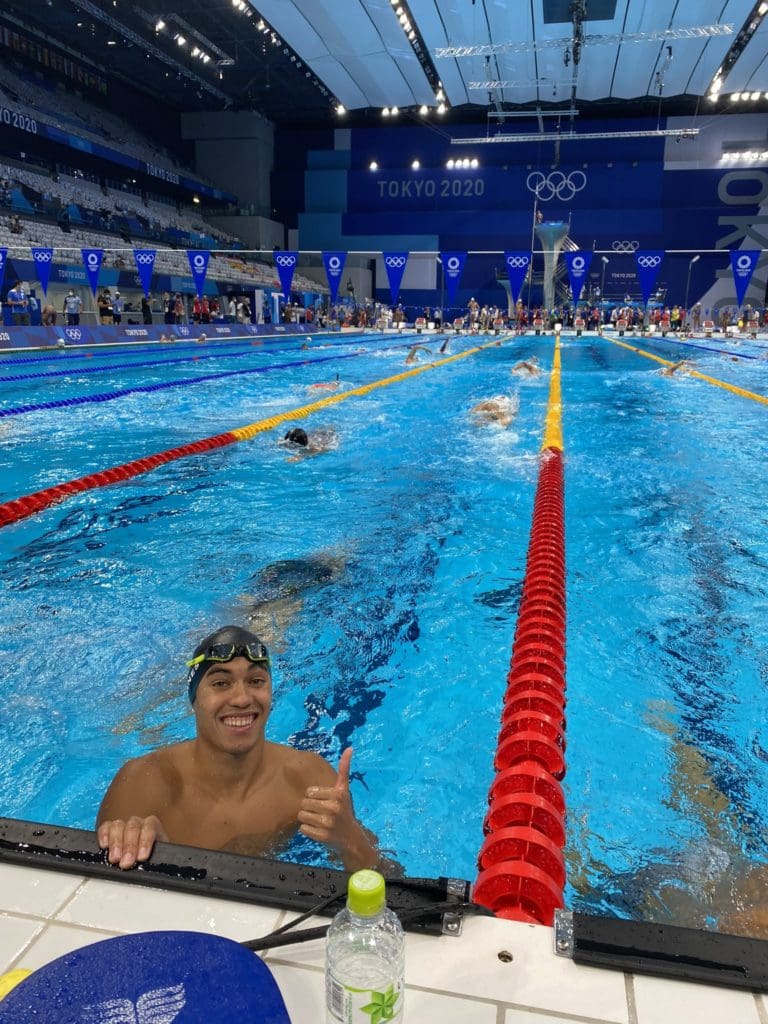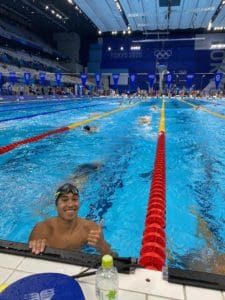 But even then, it was still fun to be in a village and see all the athletes from the different countries. It was awesome … I got to see a lot of swimming, live in person, and I even got to see a lot of great athletes like Pau Gasol, who played with Kobe Bryant. I took a picture with him and he said he would send it to Tim Duncan."
Sanes qualified for the 200 breaststroke with his own record-breaking time of 2:12.59 at the 2021 Swimming Union of the Americas Tokyo Qualifier meet in Clermont, Florida. On July 27, he competed in the second heat for the 200 men's breaststroke and finished with a time of 2:16.87, about four seconds below his qualifying time. He wasn't able to advance to the semifinals, but he did get to place 33 out of 40. On July 24, he also competed in the men's 100 breaststroke and finished with a time of 1:02.43, placing 42 out of 49 competitors.
Sanes's journey to the Olympics came with a lot of training and sacrificing of time with family and friends. When asked if he's glad the competition is over, Sanes said, "It's a lot on your body, on your mind, especially. Like the thing with Simone Biles. It was just a lot this year. For it to be done it's a nice relief. I get to relax a bit and work on going to Auburn … [But] I can't wait to get back to work and get ready for Paris 2024 … I'm not done, I still got a lot more left in me. You'll see me there in Paris."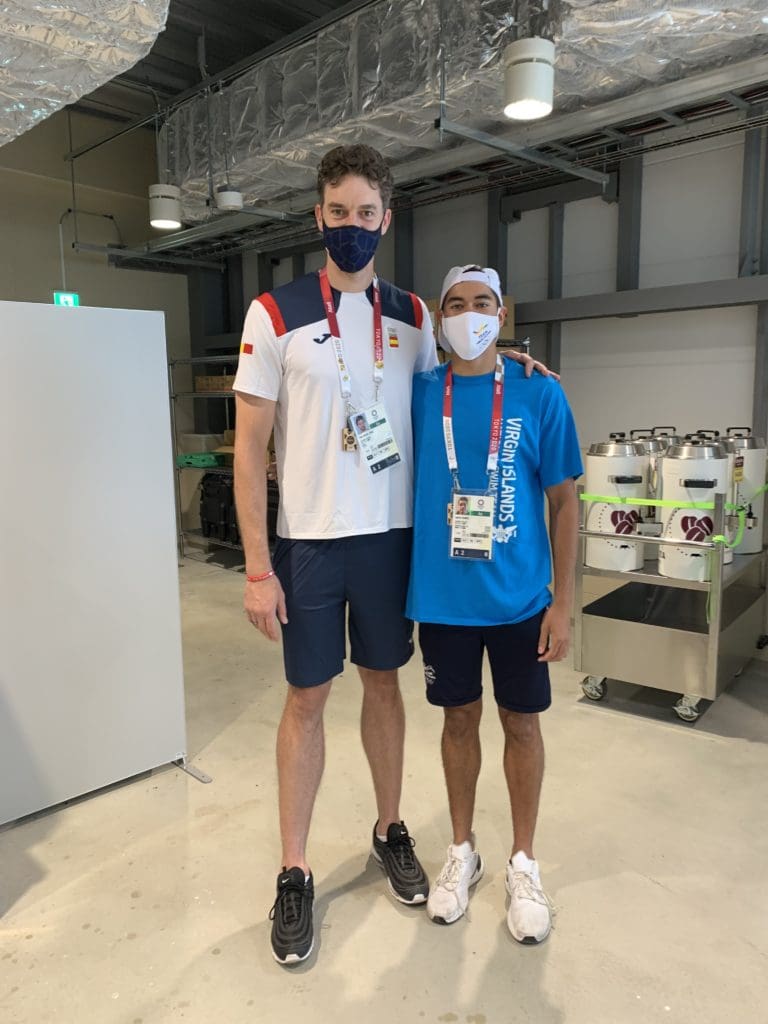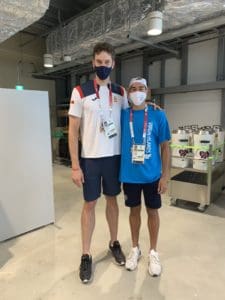 Sanes mentioned that for his next Olympic feat he will work on improving his performance by taking pressure off of himself and building his upper body strength.
"There's a lot that I can improve on. My 200 breaststroke is my better one and I didn't do too good. I was a little disappointed with it to be honest. It was my first Olympics. So hopefully with my second Olympics I'll be like, 'OK, I've already been here. I know what it's like,' and don't put too much pressure on myself, hype myself up, and get a little more strength in my upper body as well."
Sanes even referenced the strain placed on athletes due to COVID-19. Because of the spread of the virus, the Olympic Games was postponed from July 2020 to July 2021, creating challenges for those involved with the event. This year there were also no spectators present, which could affect an athlete's performance.
"All in all, it's been a hard year on athletes as well. So that could've affected it [my performance] a little bit, whether I was thinking about it or not … I'll definitely try to better prepare myself in three years and be stronger and faster so my performances can be a lot better," said Sanes.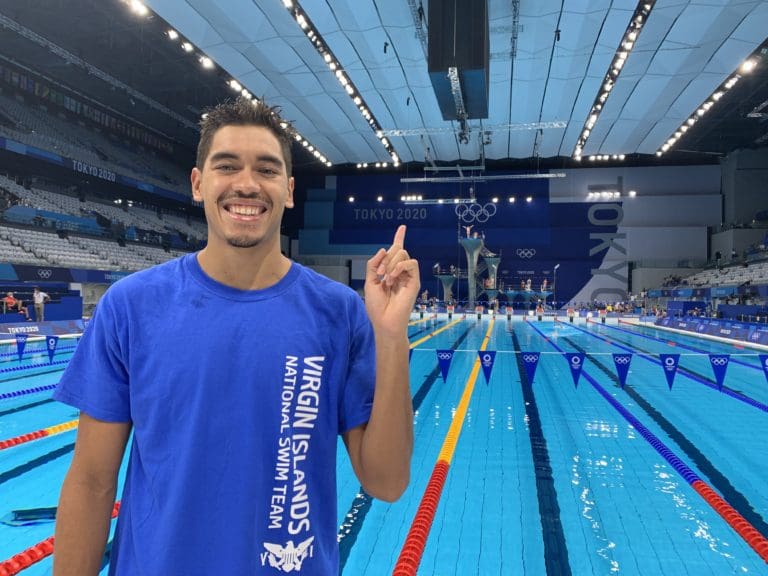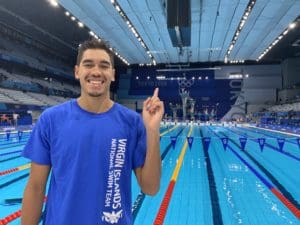 Sanes will be attending Auburn University this fall to get a master's in engineering management. He will also be training to participate in the FINA Short Course World Championships in Abu Dhabi, United Arab Emirates, in December.
Australia's Izaac Stubblety-Cook took home the gold medal for the men's 200 breaststroke, with the Netherlands' Amo Kamminga and Finland's Matti Mattson taking home the silver and bronze medals, respectively. For the men's 100 breaststroke, Great Britain's Adam Peaty took home the gold medal with the Netherlands' Amo Kamminga and Italy's Nicolo Martinenghi taking home the silver and bronze medals, respectively.
Sanes is one of four athletes who represented the U.S. Virgin Islands at the Olympics this year. For more information on the Virgin Islands Olympic Committee's delegation, check out: Virginislandsolympics.org