This is the second in a series of articles exploring the recent resurgence of the recreational boating industry. This part of the series looks at restricted areas.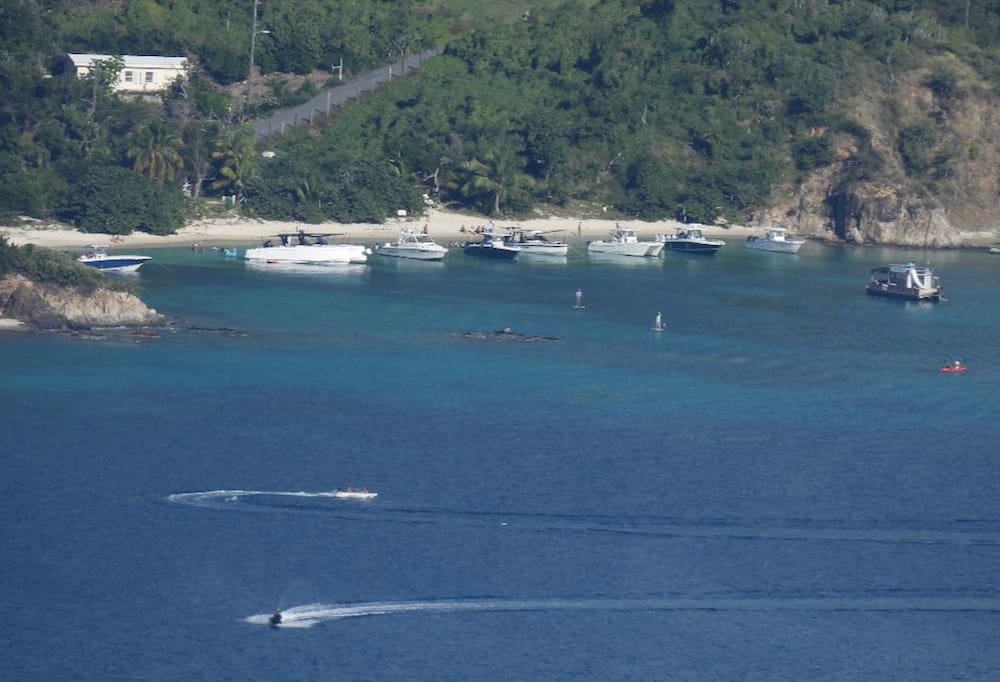 In the early 1990s, the administration of Gov. Alexander Farrelly began a concerted effort to preserve marine resources, including coral reefs and seagrass beds, from overdevelopment. Their efforts resulted in legislation that established restricted areas.
A recent surge in the recreational boating industry has led to calls for greater enforcement of existing laws and in some cases further restrictions for popular marine sites.
In July, Ronald and Kathleen Vargo, homeowners on Round Bay, filed a notice of intent to file suit against the Department of Planning and Natural Resources for failing to enforce mooring, anchoring and boating law mandates; Antiquities and Cultural Properties laws; and the Endangered Species Act. A notice of intent must be filed at least 60 days before the lawsuit against the government can be enacted.
The 60-day waiting period has passed, but neither the Vargos nor DPNR has provided further comments as of Sunday.
On a Friday in late July, an unnamed contractor installed a series of buoys excluding boats from the shoreline of Round Bay at the scenic East End of St. John.
Some members of Friends of Round Bay, a community action group, were completely caught off guard: Without any notice and after months of cries for enforcement, the government was finally taking action to protect a bay containing acres of precious coral reefs and seagrass beds from a sharp rise in recreational boating use.
The unannounced installation of the "no-boats" buoys sent waves of alarm through the Coral Bay charter boat community. Where would they take their guests to snorkel and dive if they couldn't get access to the nearby sites within Round Bay?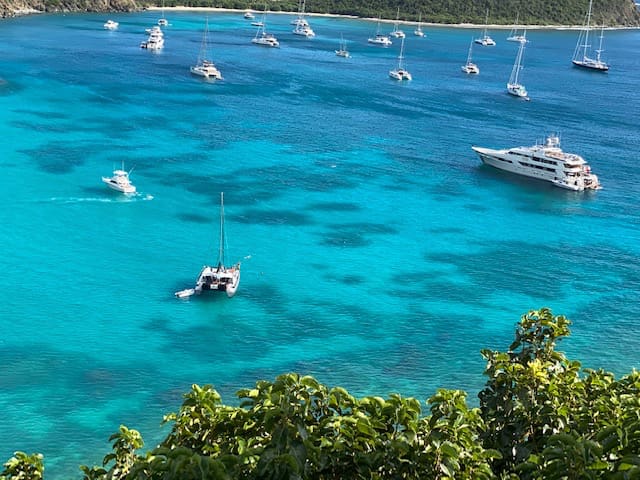 Neither faction had much time to wallow in their emotions. The next day, the buoys were removed.
Marlon Hibbert, director of Coastal Zone Management, a division of the Department of Planning and Natural Resources, explained the buoys' mysterious installation and removal.
"The department received funding and contracted an installer, but they started before they were authorized to because of miscommunication," Hibbert said. "The buoys are meant to serve as a management tool for the area. However, the department had not completed its field work."
Hibbert said dive teams from Fish and Wildlife and CZM continued their research to confirm substrate conditions and determine the correct placement of the buoys in August. Further analysis is underway as DPNR develops a management plan for Round Bay and takes "calls and insight from both the boating community and the residents."
The turmoil in Round Bay has at times led to shouting matches, threats of violence and lawsuits, and at one time gunshots (See part 3 of this series.) It may have escaped the notice of most Virgin Islanders, but it epitomizes conflicts that have arisen since COVID-19 led to port closures and other restrictions affecting boating traffic throughout the Caribbean. Gov. Albert Bryan Jr. has stated his intention to revitalize the marine industry in the USVI.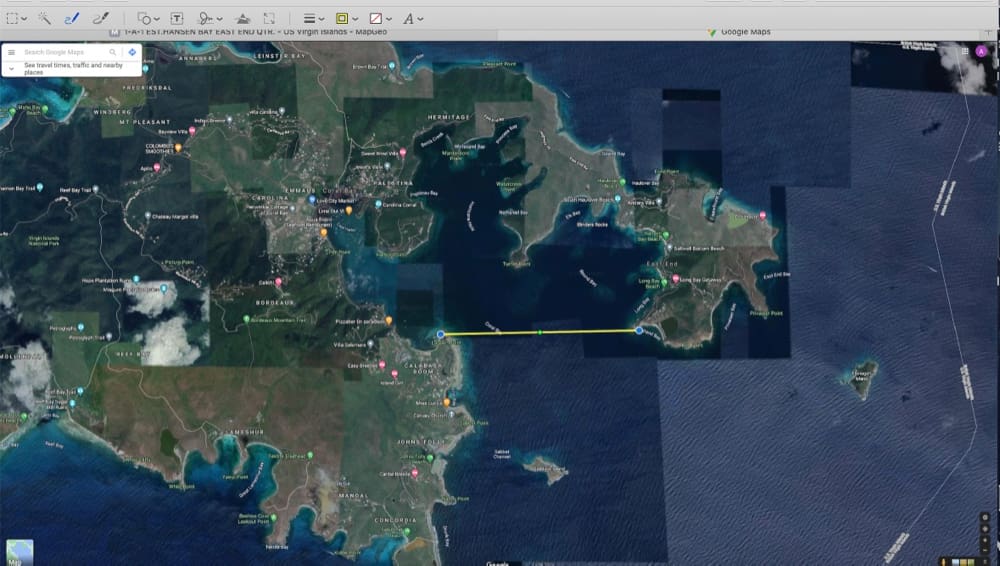 In spite of the pandemic, the territory has maintained its open borders, leading to an unprecedented boom in the charter boat industry.
Quiet bays – which in the past may have hosted a handful of boats for a day or two before they moved on to someplace else – have been overwhelmed by marine traffic in many forms: Charter boats seeking new spots to take guests on day or week-long excursions; live-aboard vessels that "got stuck" as they voyaged across oceans; and mega-yachts measuring up to 400 feet that make nearby boats look like bathtub toys.
The conflicting interests that have surfaced in Round Bay bring up another issue that affects the entire territory. Round Bay is a designated restricted area, a designation set into law in 1994 to control the use of motorized vessels to protect coral and seagrass beds. Yet boaters and homeowners generally agree that the laws on the books have been poorly enforced on the East End of St. John.
St. John has nine restricted areas, St. Thomas has 30, and St. Croix has 24 restricted areas.
The laws regarding restricted areas are spelled out in Title 25, Chapter 15, subchapter 297, in Rules and Regulations for Navigation.
The link published by the Coral Bay Community Council includes laws which were enacted "to regulate the operation of Motorboats, Personal Watercraft, and other Thrillcraft Operations," as well as the list of designated restricted areas.
On St. John, restricted areas include Rendezvous Bay, Cruz Bay, Coral Bay and Newfound Bay.
On St. Thomas, restricted areas include Brewers Bay, Charlotte Amalie Harbor, Magens Bay, the area between Congo and Lovango cays, and portions of the waters around the two islands owned by the late Jeffrey Epstein – Great St. James and Little St. James.
On St. Croix, restricted areas include Christiansted Harbor, Great Pond Bay, Frederiksted, and Sandy Point.
Many Virgin Island residents may not be aware of the laws or know that so many areas – some of which are heavily used for a variety of commercial and recreational marine activities – are technically protected under the 1994 laws.
Some restricted areas include a puzzling array of contradictory uses.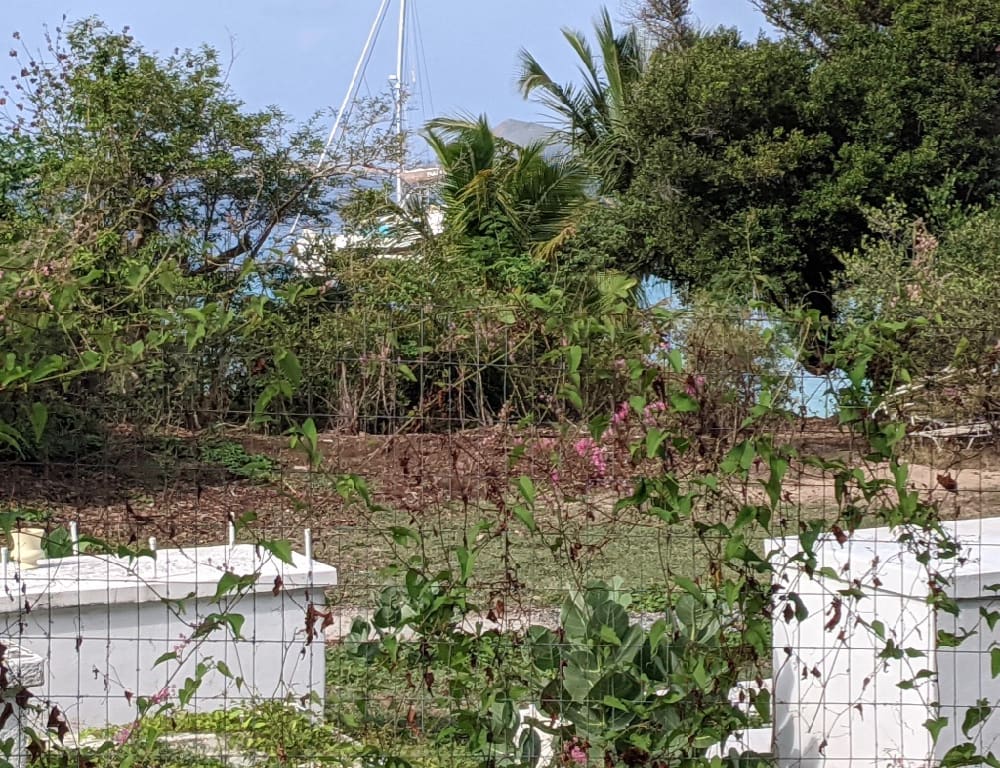 For example, all of Coral Bay from Long Point to Lagoon Point, including Round Bay, is within the restricted area, yet Coral Bay Harbor, which is also within the bounds, is one of a few legal mooring areas on St. John; moreover, a 144-slip marina for mega-yachts has been approved for development by local authorities (although it still awaits federal permitting).
The apparent contradictions leave plenty of room for interpretations of the law. Where is anchoring permitted? Is a floating bar legal? How many boats are allowed in a particular area?
Since the advent of COVID-19, the Virgin Islands has attracted tourists seeking getaway vacations while maintaining social distancing – something that charter boats can easily provide. Unlike mariners in the past who sought out the islands for their quiet, unspoiled locations, many of these new-wave visitors are looking for excitement.
To meet the demand, the larger charter boats usually come equipped with all manner of motorized toys – jet skis, water skis, wakeboards, scooters and hover foil boards – which guests take full advantage of.
This past year in particular, normally quiet bays such as Rendezvous Bay and Round Bay have been filled with sounds of thrill-craft speeding around. High-end sound systems fill the air with blaring music. At night, boat crews project bright, colored lights into the surrounding waters to create a festive atmosphere.
Although these activities are prohibited in restricted areas, in some bays they have become everyday occurrences, and residents who live on shore – as well as many boaters – are sick of it.
Violet Mahabir, renowned as the owner of Vie's Snack Shack, grew up on the East End of St. John. She is a member of the Sewer family, which settled on the East End in the 1700's and has a long maritime tradition.
Mahabir, who lives within earshot of Round Bay, is now often disturbed by bad boating practices.
"It gives you the creeps when you hear anchors dragging," she said. "We're not against boats. We grew up around boats. I just want to see the laws enforced in V.I. law Title 25, Chapter 15, section 297-4, with the emphasis on the 4, about the designated restricted areas that are listed in the law."
"The influx of boats has been going on for years," Mahabir continued. "When Gov. Alexander Farrelly signed the laws for restricted areas in 1994, [the government] could already see what could happen. They didn't want to see every bay on the islands look like Cruz Bay."
"The problem [on the East End] started when the people who should enforce the laws broke the law by allowing commercial establishments here," she said. "Now 24 hours a day, seven days a week, boats are pulling up their anchor chains and throwing them down again. Can you imagine the damage? Why pay money to plant coral when people are free to break them by anchoring?"
The next parts of the series will explore how pressures to meet the demands of the growing charter industry and onset of the COVID-19 pandemic have increased tensions in the quiet community on the East End of St. John.
Please note: In an upcoming installment of this series, the Source will focus on what can be done to further the recreational boating industry while preserving marine, coastal, and cultural environments. We welcome your comments and suggestions. Please send them to amy.roberts@visource.com.
We also plan a story on the growth of the charter business from the early days. If you have photos or anecdotes to share, please send them to amy.roberts@visource.com. Be sure to include the approximate dates, and names of any people, boats and locations in the photos as well as give credit to the photographer if possible.