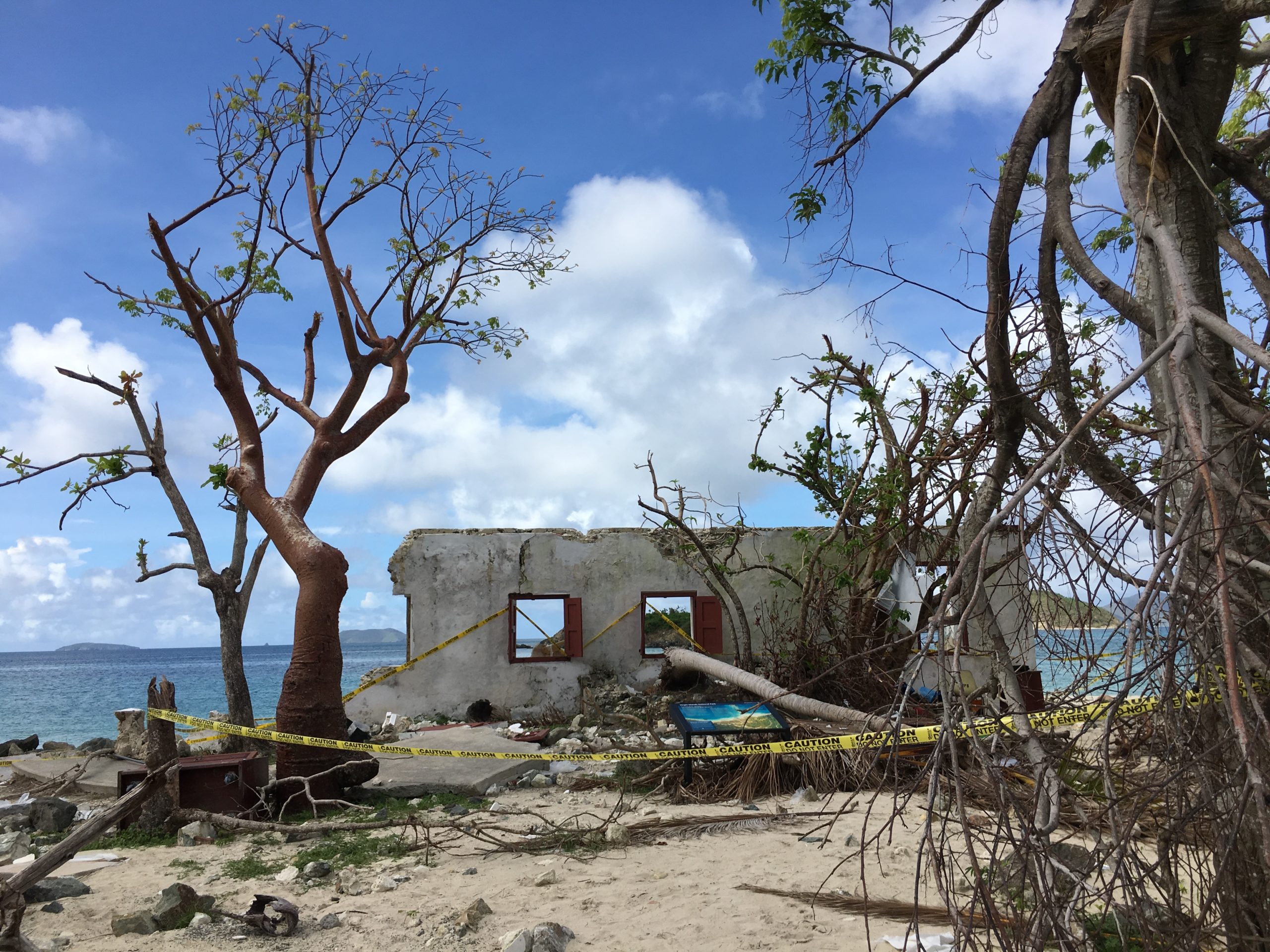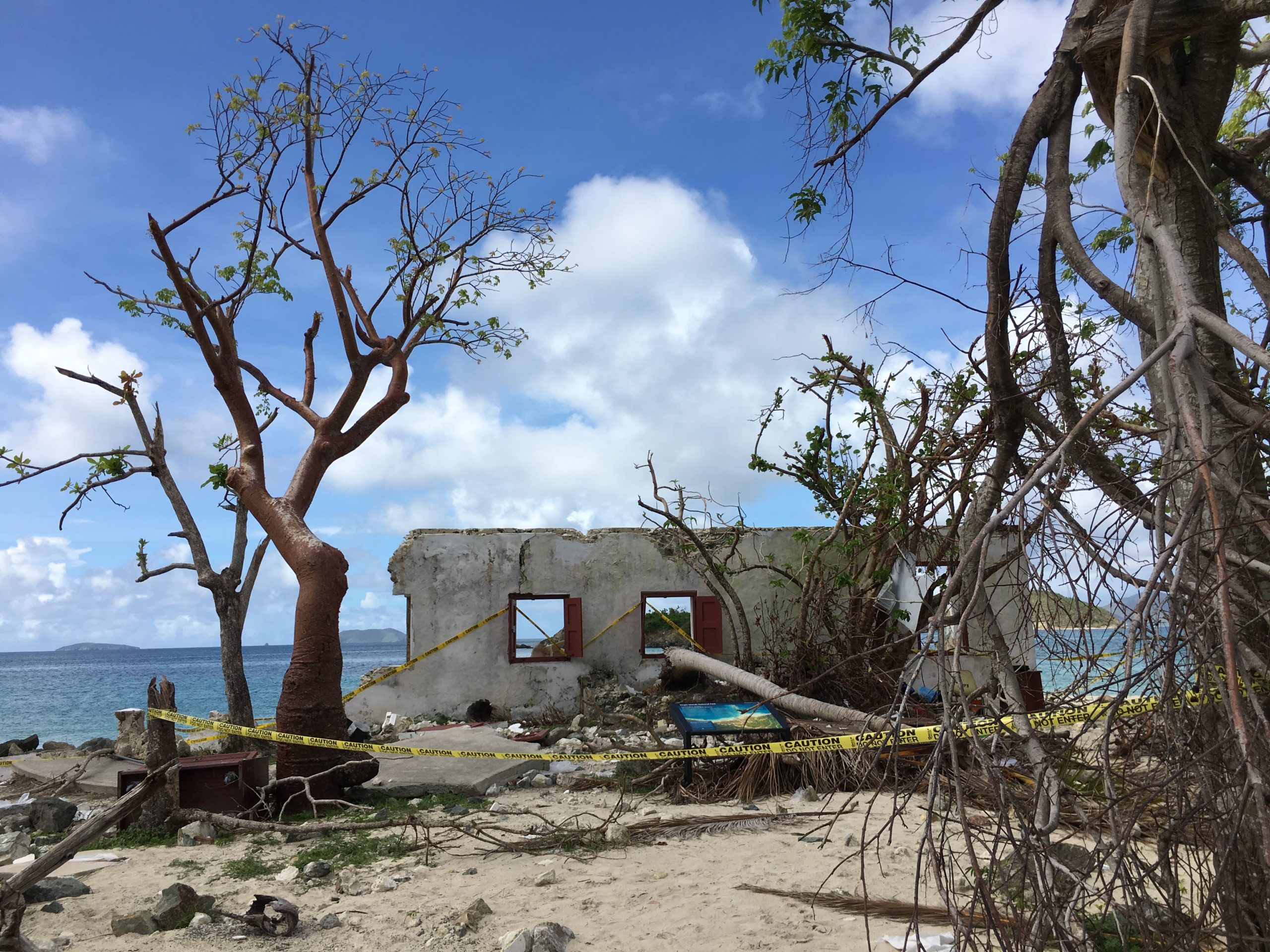 On Saturday morning, the barrier fencing came down, and Cinnamon Bay Campground in the Virgin Islands National Park welcomed guests for the first time in four-and-a-half years.
Only a handful of guests were scheduled to check-in, but managing director Adrian Davis said he didn't mind a slow opening with a chance to work out some possible kinks.
Cinnamon Bay Campground was destroyed by Hurricane Irma in September 2017, less than a year after new owners, Redwood Parks Co., took over the concession.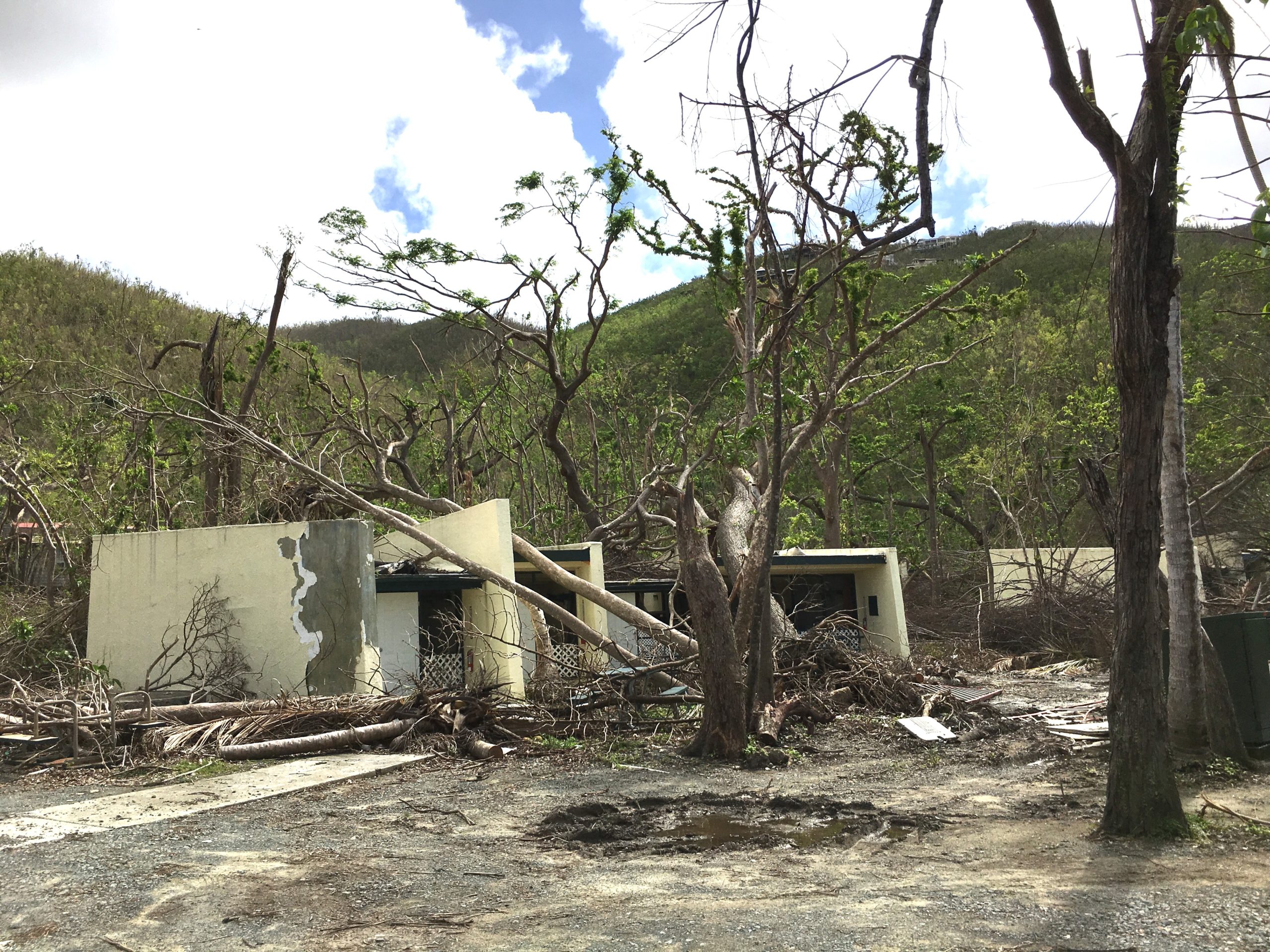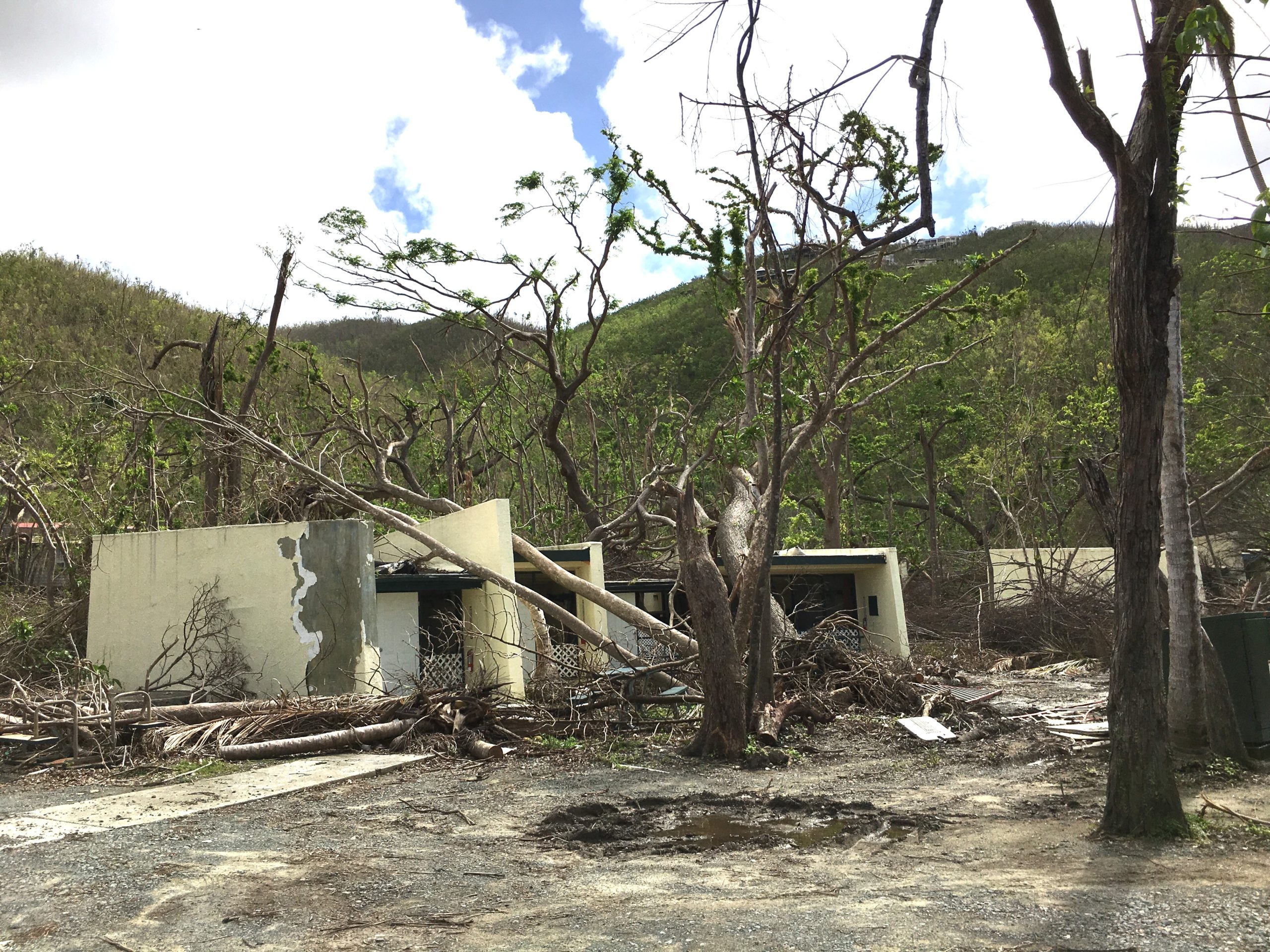 The insurance settlement in the aftermath of the storm was complicated; it took more than two years for the Park Service to begin again with a new concessionaire, CinnOpCo, which also operates the food concession at Trunk Bay. CinnOpCo is owned by Tom Secunda, a co-founder of Bloomberg News who has a home on St. John.
Work on the complex of cottage units is still ongoing, but the campground's 55 tent sites, 31 bare sites, watersports center, restaurant, shop, and food truck are all in operation.
Those who camped at Cinnamon Bay prior to 2016 will find that the old, familiar green canvas tents are gone. The new "eco-tents" are equipped with a queen-size bed, a ceiling fan, electric lights, outlets for charging phones and computers, new bedding, a locking storage box, cooking equipment, and Adirondack chairs made by New Day Workshop, a local job skills training program.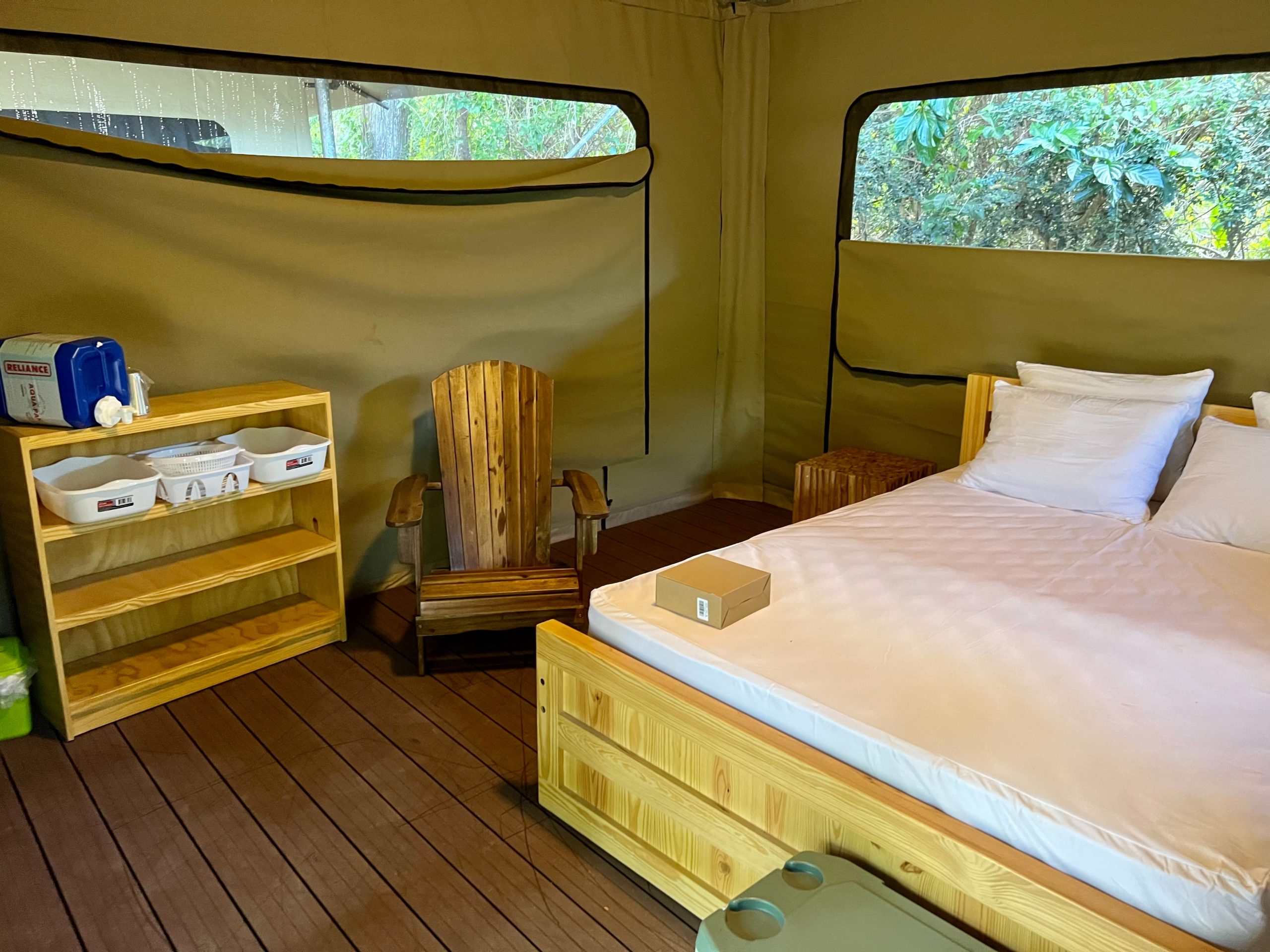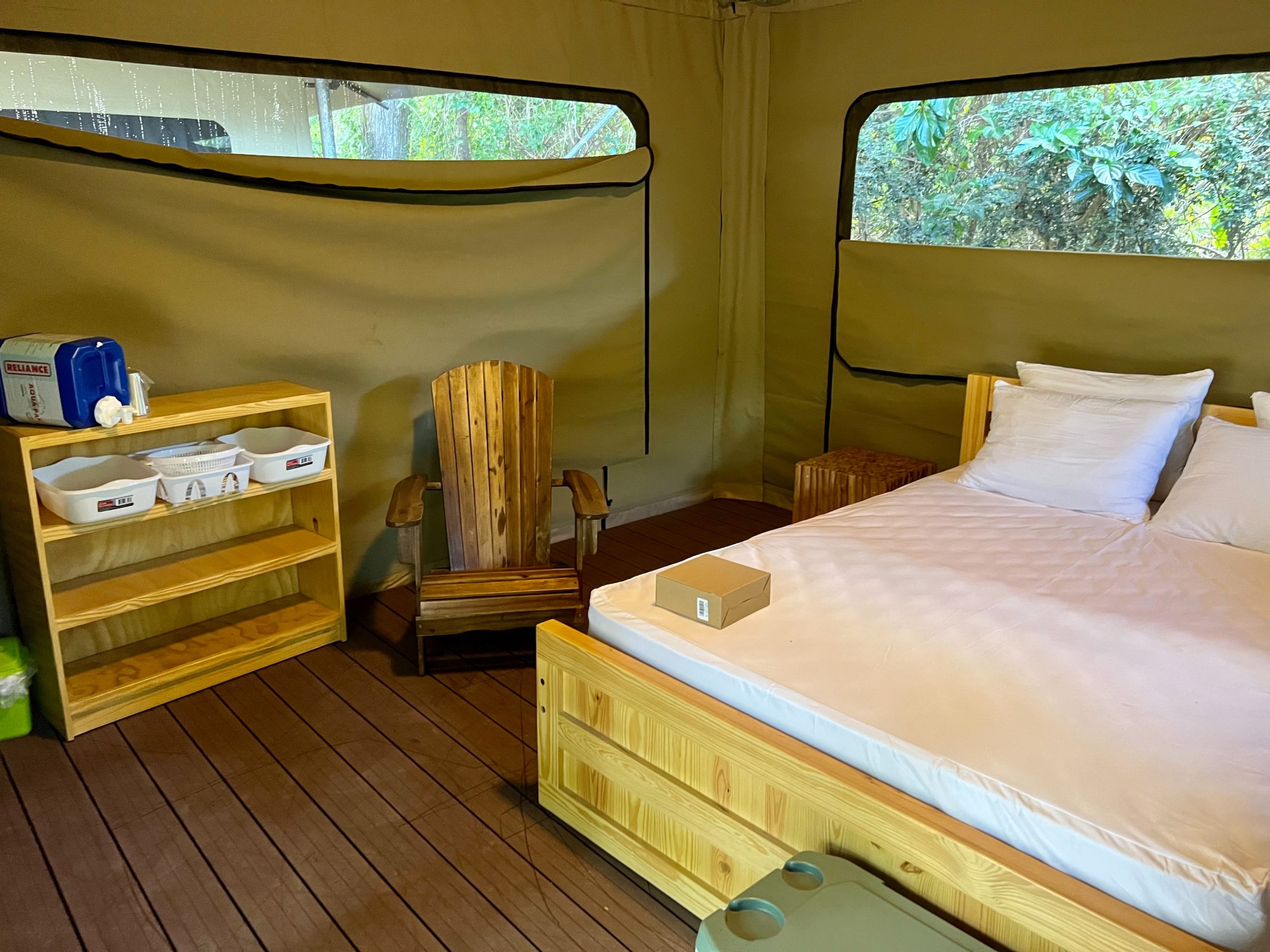 "This is not your bare-bones camping," Davis said.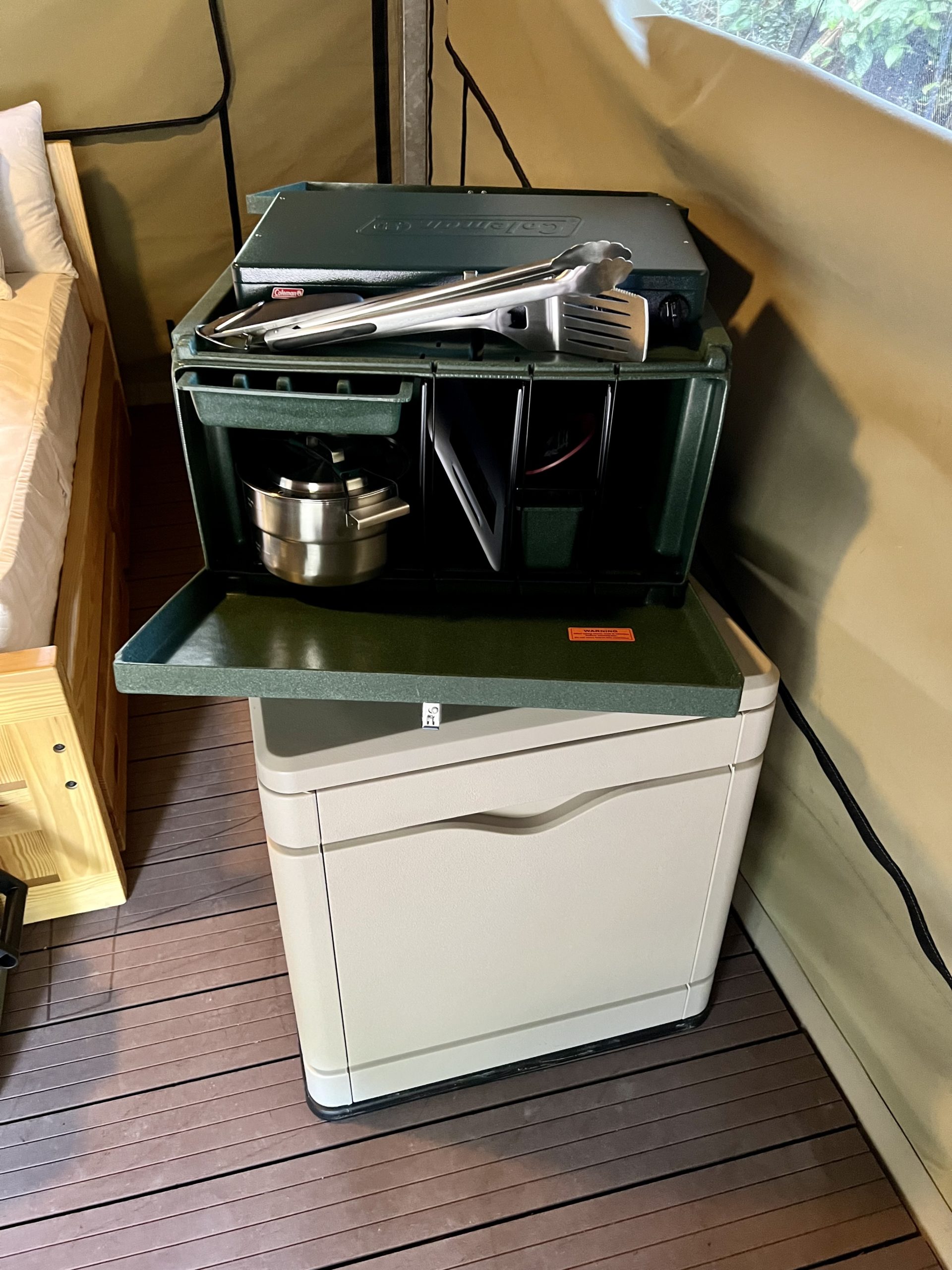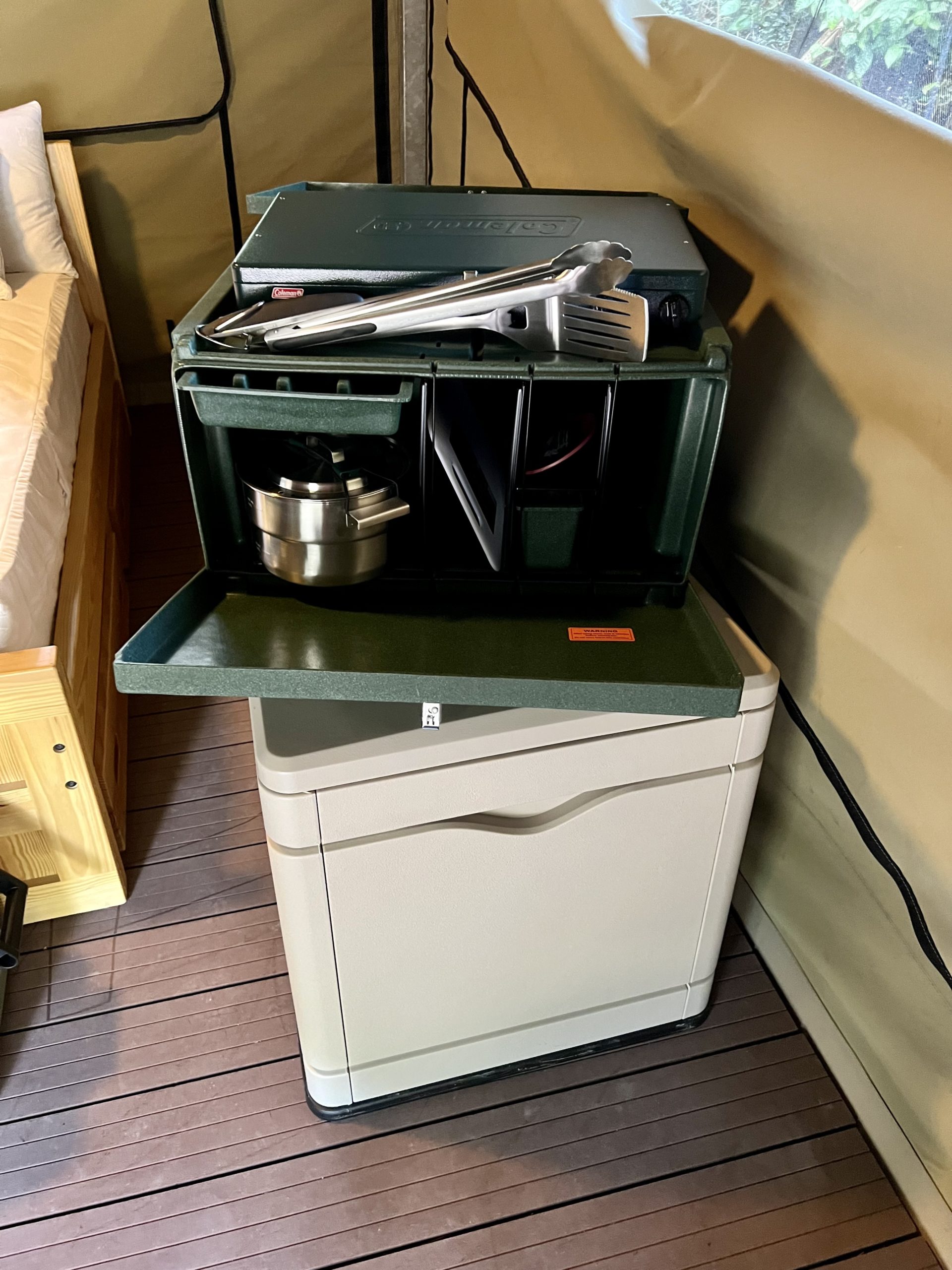 Every site comes with a grill, including bare sites, which have also been improved to include a platform base with an awning to provide shade.
Of course, with the upgrade in amenities, there's also an increase in price. The campground has established a three-season pricing system: High season runs from Dec. 15- April 30; midseason runs from May 1 – July 15 and from Nov. 1 – Dec. 14; low season runs from July 16 – Aug. 31. The campground will close for September and October during peak hurricane season.
Bare sites range in price from $40 to $50, and standard, two-person eco-tents range from $130 to $175. There are also several options for campers to upgrade their accommodations.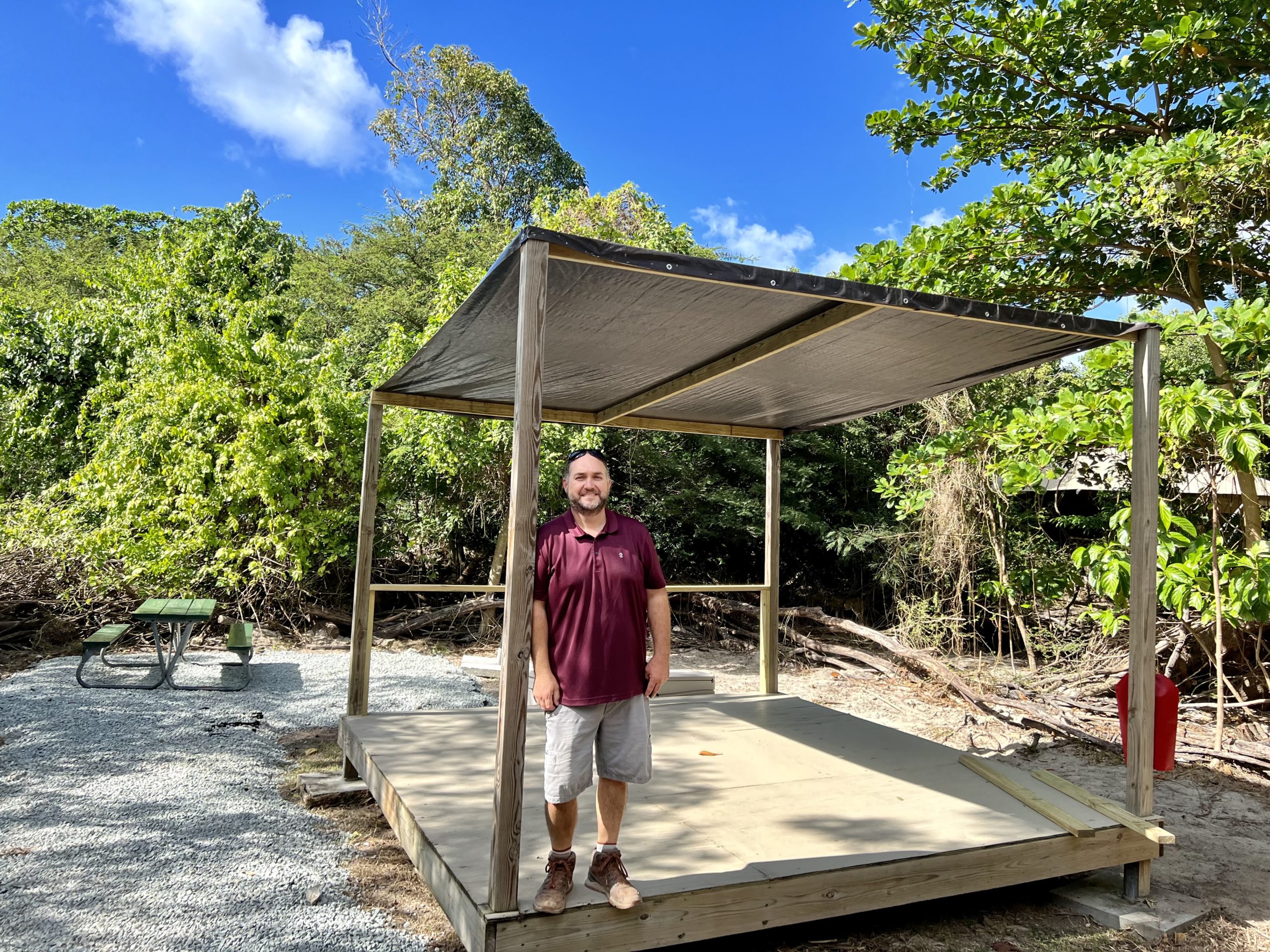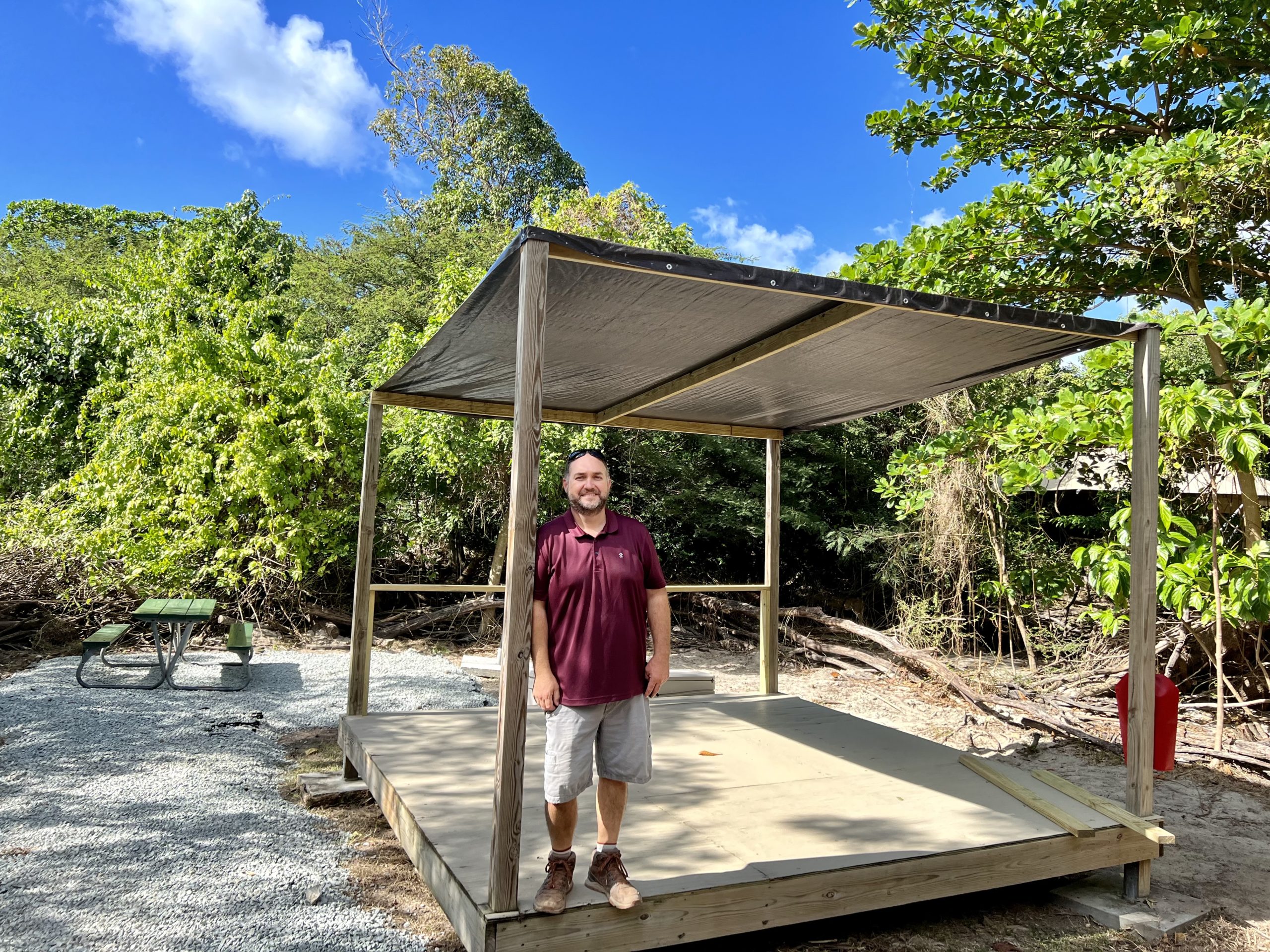 Bare site campers can pay extra and get a simple four-person pop-up tent for $75; they can also rent coolers, bedding, and cooking equipment for an extra fee.
Families can book an expanded eco-tent which includes a separate area with a bunk bed. "We'd like to continue the tradition of providing family-friendly accommodations in a national park," Davis said.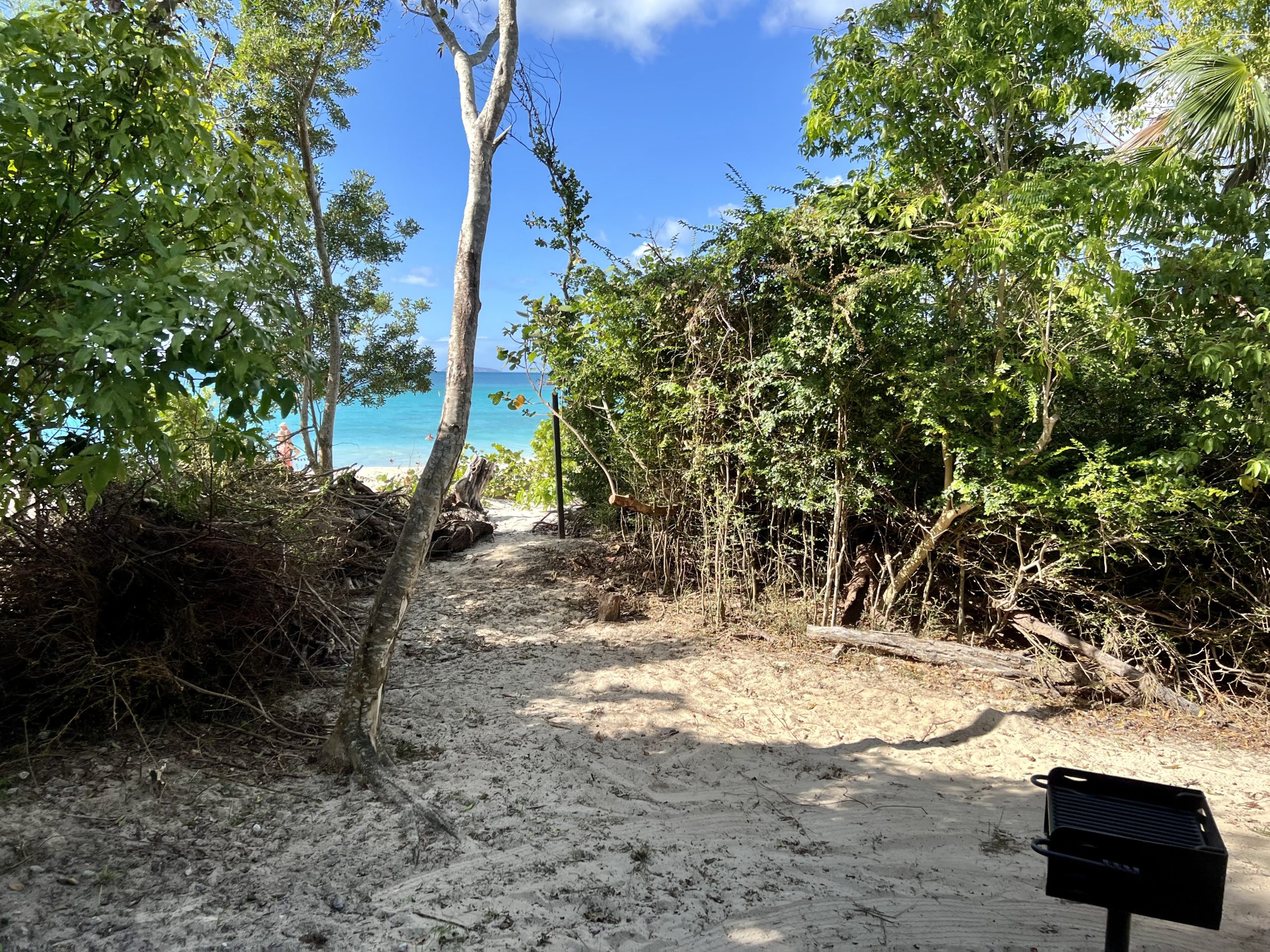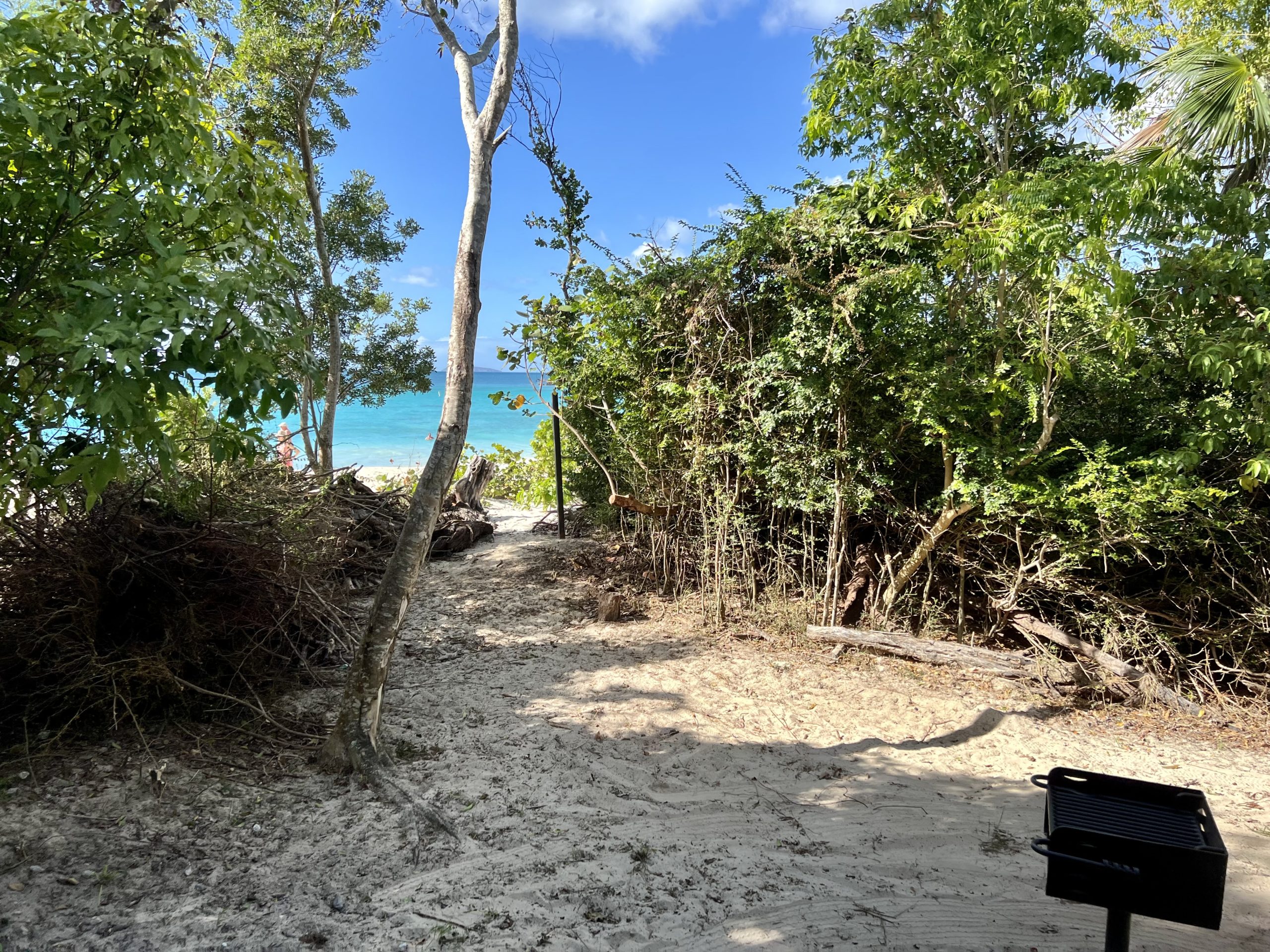 Campers who want an ocean view can pay extra for a more secluded beach site. An expanded eco-tent that sleeps four near the beach rents from $160 to $215, depending on the season. Group sites with five tents are also available.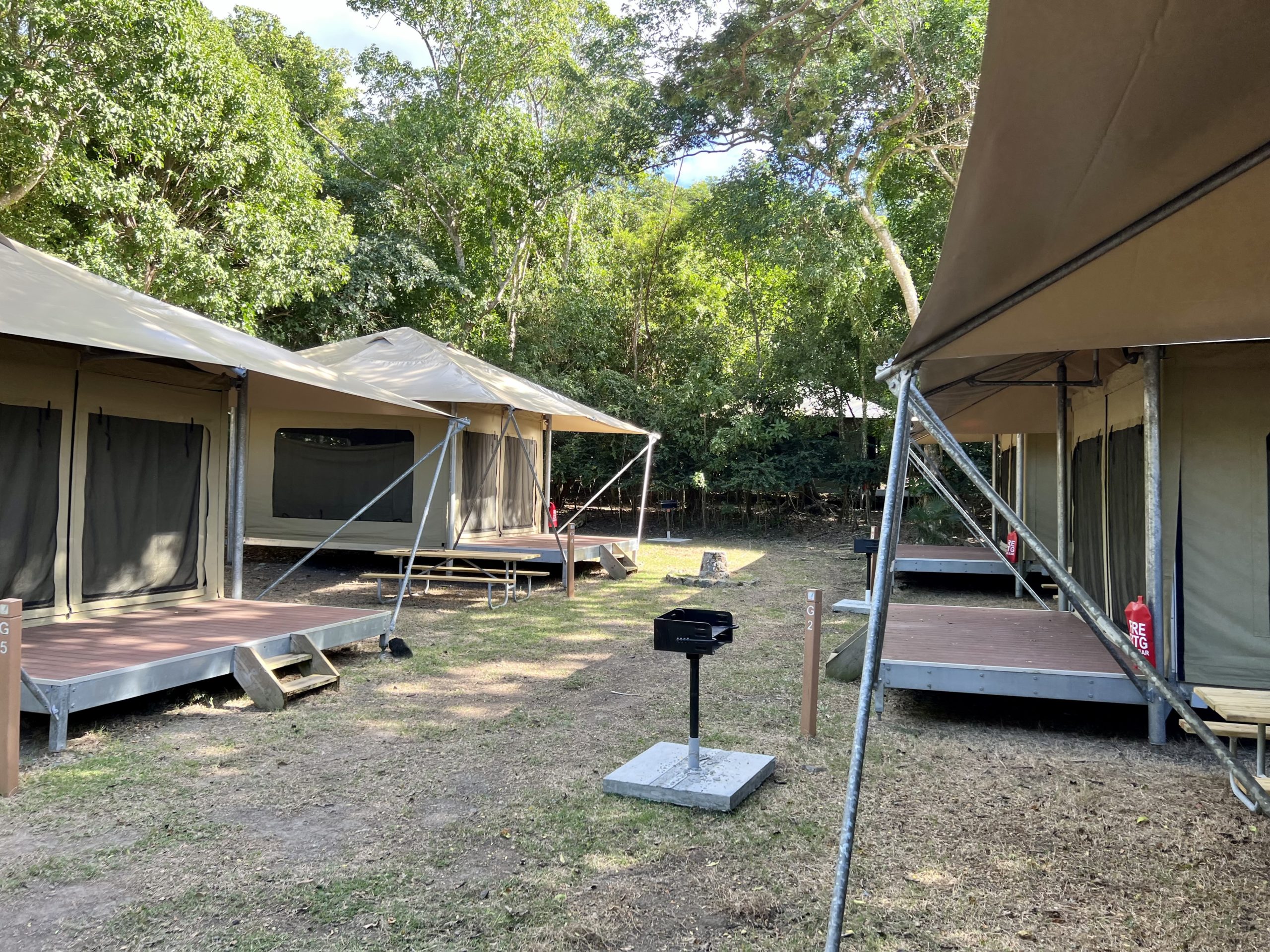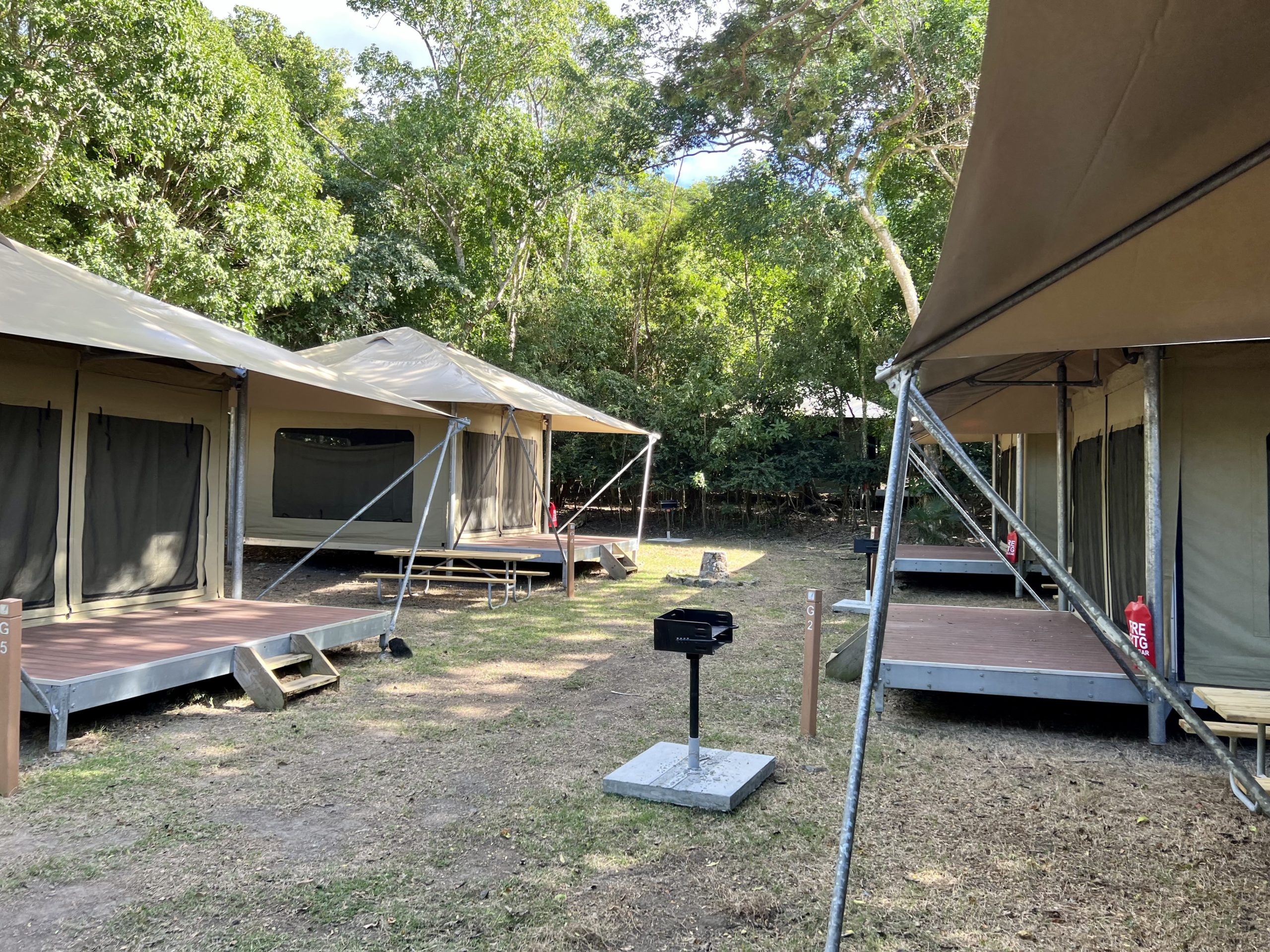 Reservations can be made online, and a full list of pricing is available on the campground's website, https://www.cinnamonbayvi.com. The Park Service allows for a maximum of 14 consecutive nights within any three-month period and 30 nights maximum per calendar year.
Although most veteran staff members have retired – including Mary Athanase and Gertrude Verdant – there are some other well-known St. John faces now on staff. Ernest Matthias, the former deputy fire chief for St. John, is now the manager of watersports and safety. Adonis Morton, who worked most recently as a manager at Oriental Bank, is the new general manager of the campground. T.J. Hindes, formerly of Cruz Bay Landing, is the campground's new food and beverage manager, and Anna Foote is the operations manager.
Davis has extensive experience in campground management on St. John. He began at Maho Bay Campground in 2004, moved to Concordia Eco-Resort when Maho closed in 2013 and managed Cinnamon Bay Campground when Redwood Parks Co. won the concession in 2016.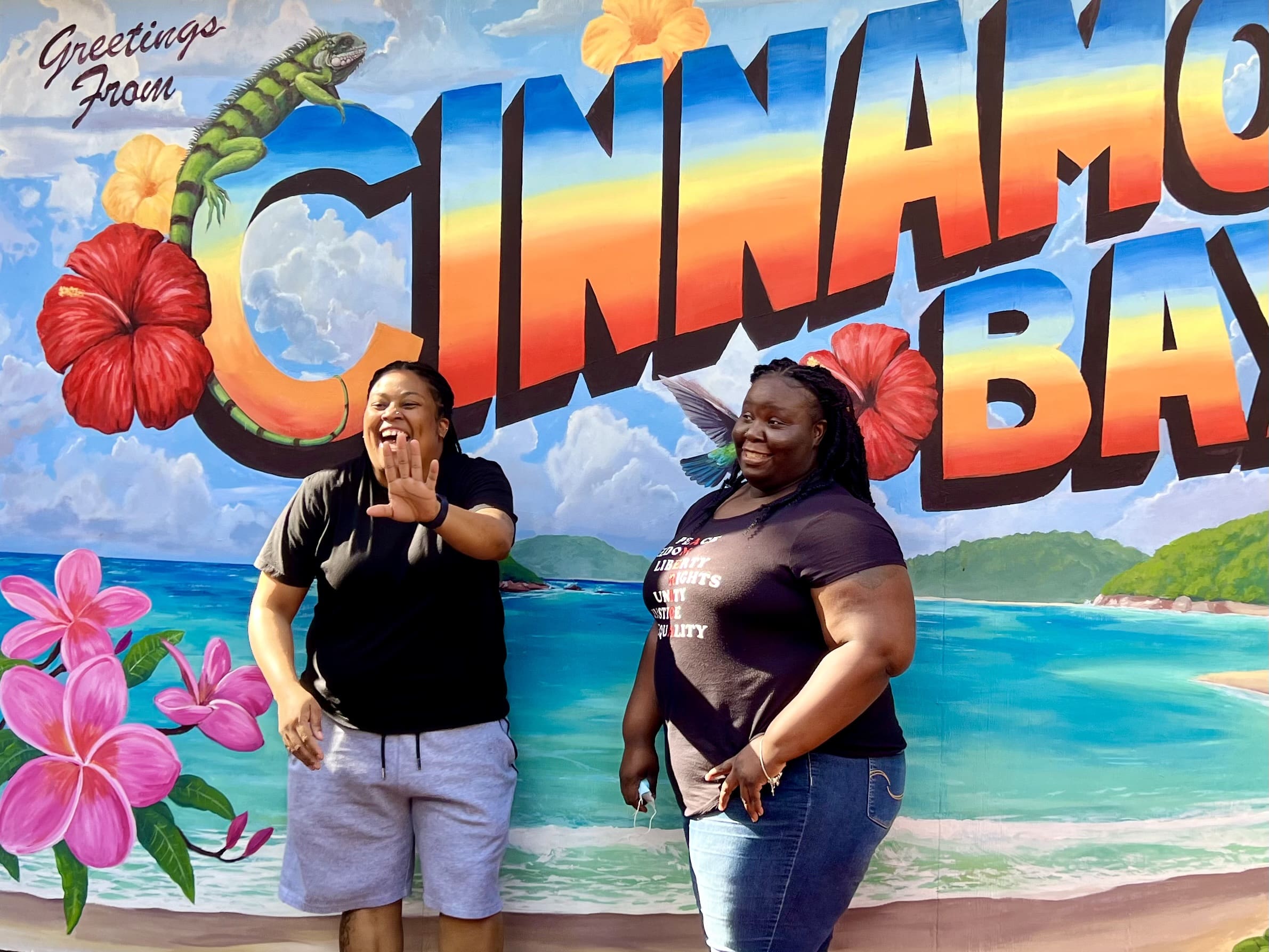 The campground is opening with a staff of 30, all residents of the Virgin Islands; many of them were recruited at a job fair held several months ago. When the seven cottage buildings (comprising 40 units) are completed, Davis expects to expand the staff to 45.
The construction of the 40 cottage units was delayed when archaeologists discovered Taino artifacts dating back hundreds of years during a cultural resources survey prior to reconstruction.
The cottage units include separate living and bedroom areas and refrigerators, but like all campers at Cinnamon Bay, cottage guests still have to go outside their units to access a group bathroom.
Campers can buy basic supplies at the camp store, but they don't have to cook any of their meals. The Raintree Restaurant will serve breakfast from 7:30 to 9:30 a.m. and offer a varying dinner menu every night. A sample dinner menu includes a choice of barbecued jerk chicken, ribs, or stuffed portobello mushroom, with sides of macaroni-and-cheese, coleslaw, and cornbread. Dinner prices will typically range from $17 to $30.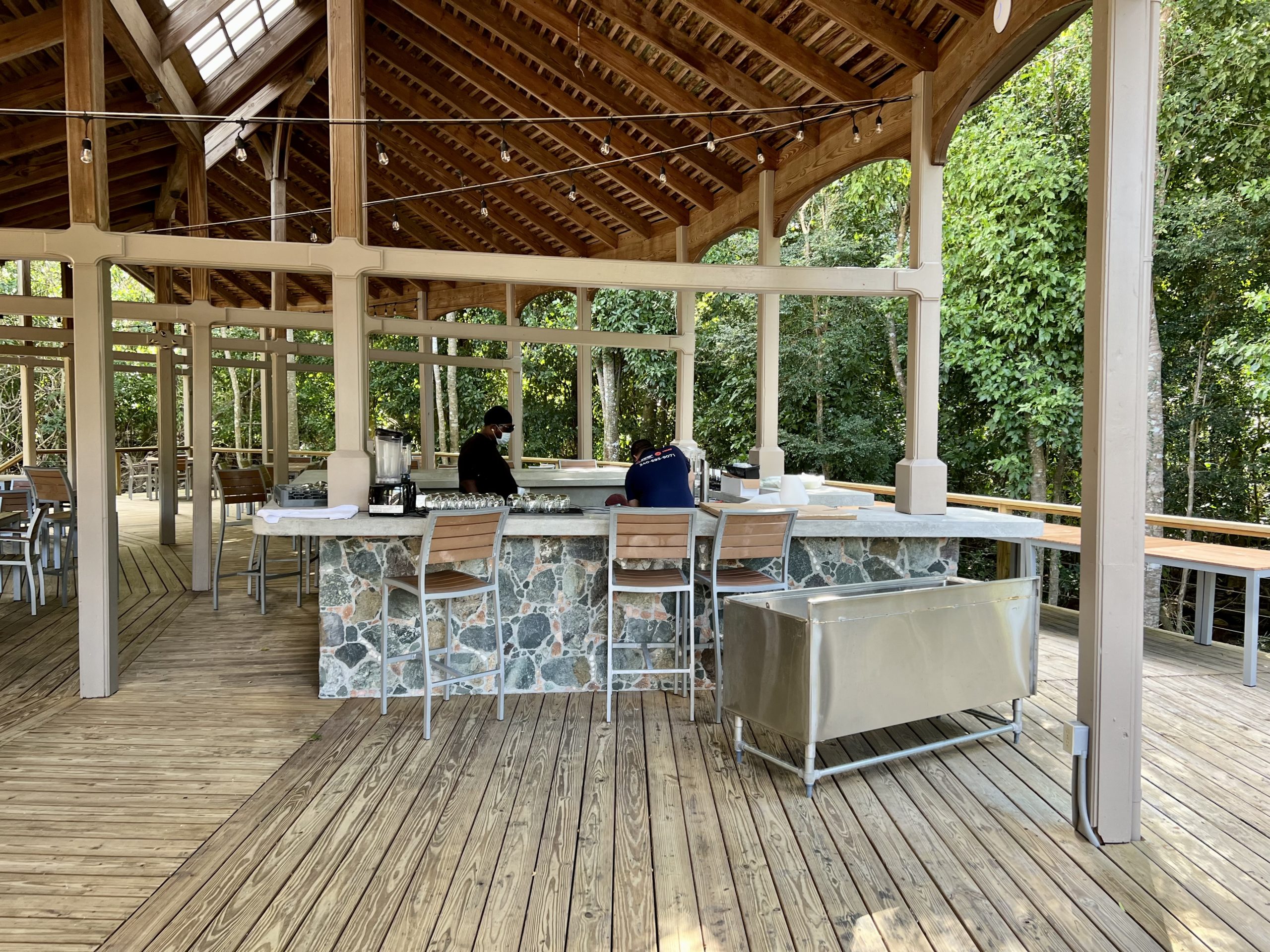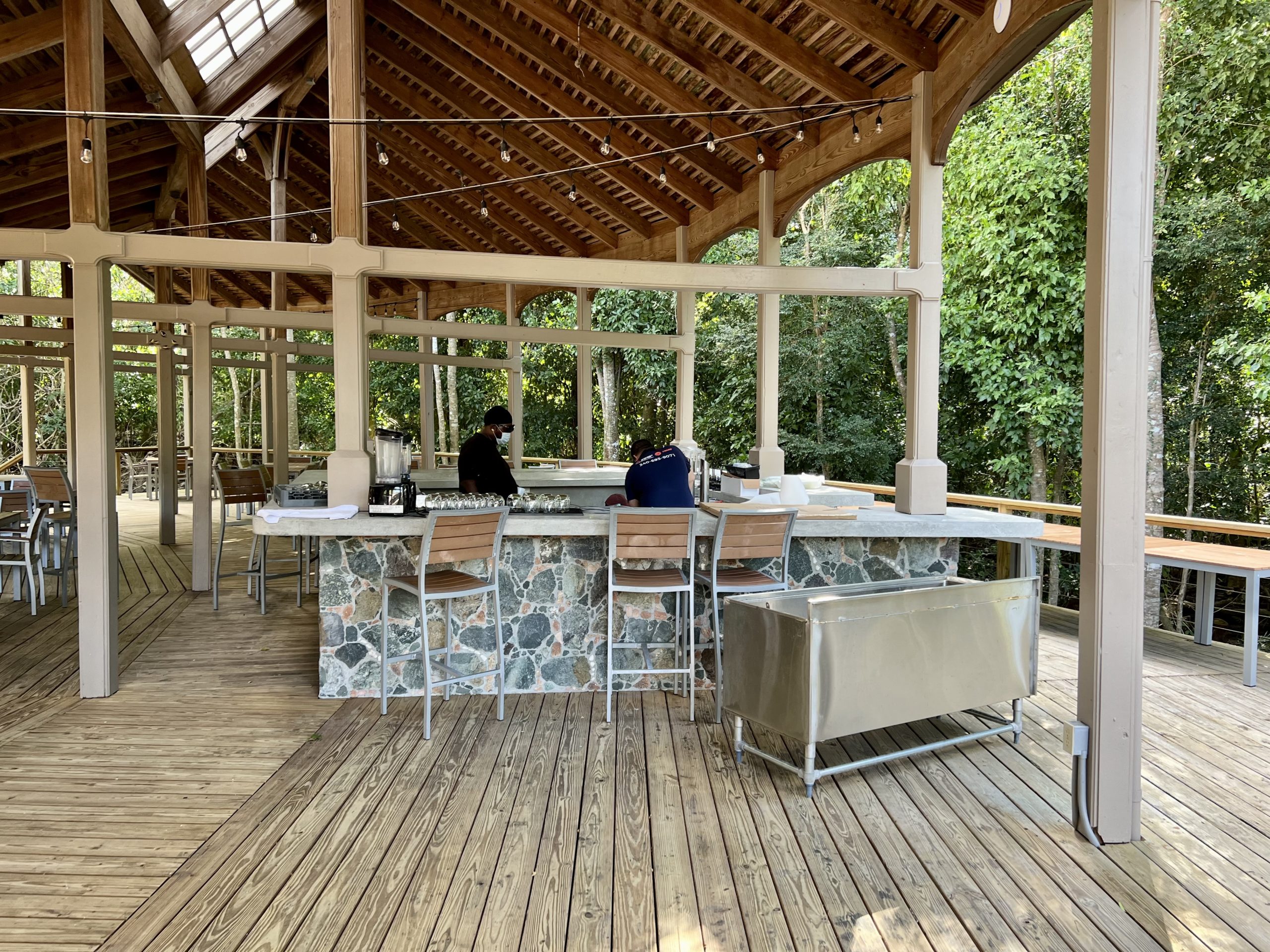 Sandwiches, wraps, hot dogs, drinks, and snacks will be available from a food truck that operates during the day.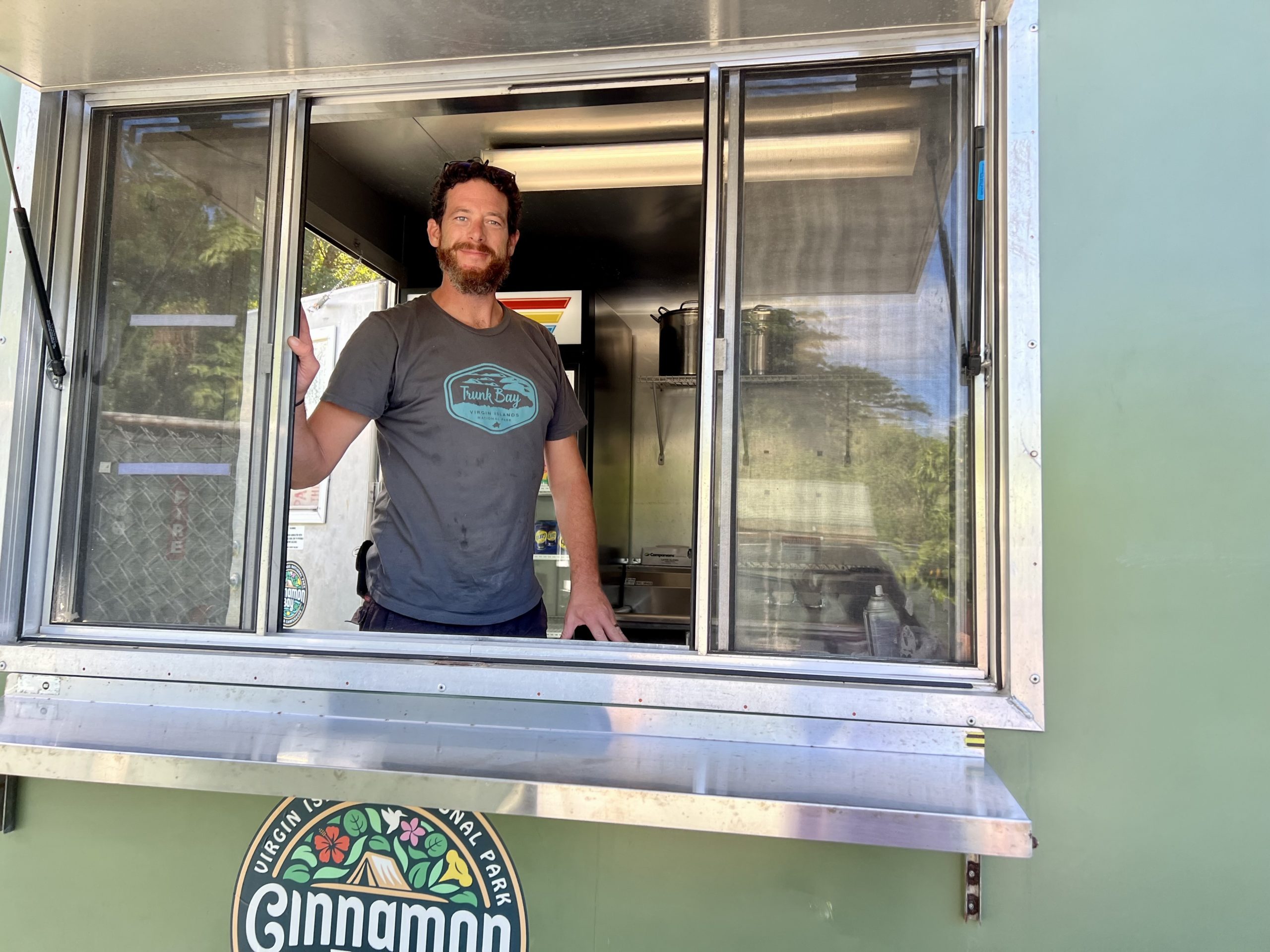 The management of Cinnamon Bay hopes to bring back something of the good old days of ecotourism on St. John, with some changes reflecting the spirit of the times. WIFI is available – but only at the restaurant – so guests don't have to listen to someone streaming a movie in a nearby tent.
"We want to bring back families, yoga or hiking groups, and park lovers to St. John," said Davis. "Since Irma, there really hasn't been much that's affordable on the island."
Editor's Note: This story has been changed to correct the name of the campground concessionaire. It is CinnOpCo, not Cinnopco.