Efforts to protect the U.S. meat and poultry industries have prompted the federal government to step up aid to local officials who regularly monitor farm animals in the Virgin Islands for a variety of diseases.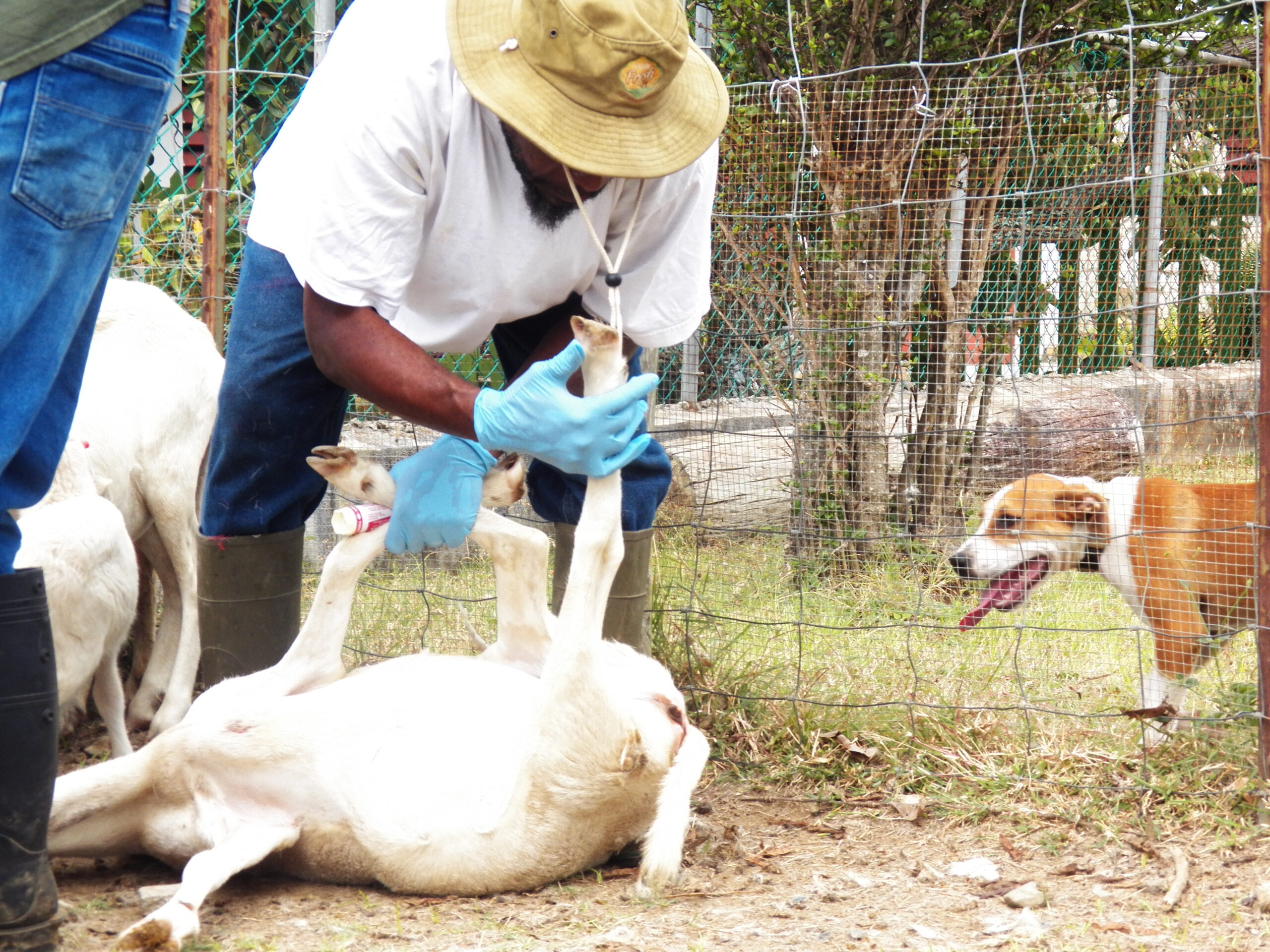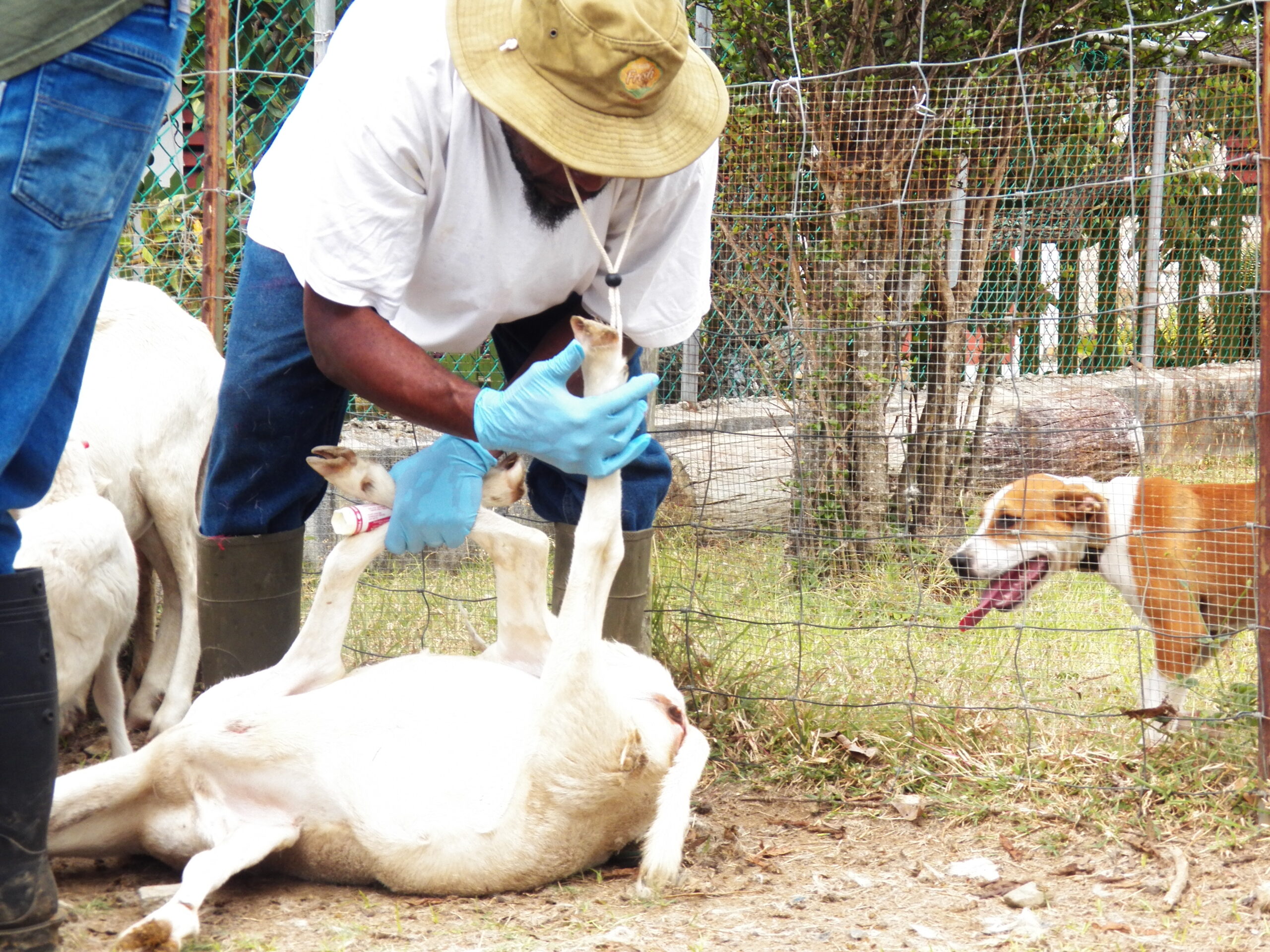 So far, they have found no evidence of two of the most worrisome pathogens: African swine fever and the avian influenza virus. However, they have identified the potentially deadly bont tick on one farm, according to Dr. Bethany Bradford, director of Veterinary Services at the V.I. Agriculture Department. That farm has been under quarantine for about a year.
Neither the tick nor either of the diseases generally pose a serious direct threat to human health, but they can destroy flocks or herds.
A team from the U.S. Department of Agriculture is currently in the territory working with Bradford's office to inspect domestic animals, primarily cattle, horses, sheep, pigs, and poultry. The V.I. office conducts surveillance of animals on an ongoing basis, and federal partners regularly help in the effort.
In a new move, the U.S. Agriculture Department also recently assigned Dr. Alice Porco to the Virgin Islands as the USDA veterinary medical officer, Bradford said. "I think they'll hire a couple of animal health technicians" to work with her.
"We haven't had (a USDA veterinary medical officer) since 2009," Bradford said. That was the year that the federal government closed down a bont tick eradication program that it had run on St. Croix starting in 2002, believing it to have been successful. At one point, there were 12 St. Croix livestock farms that were quarantined because of the tick.
"We thought we had beat it," Bradford said. But closing the program turned out to be "premature."
The tick showed up again last year on a St. Croix farm. Staff checked all the cattle farms in a three-kilometer (about two miles) radius, she said. "We have not found it anywhere else."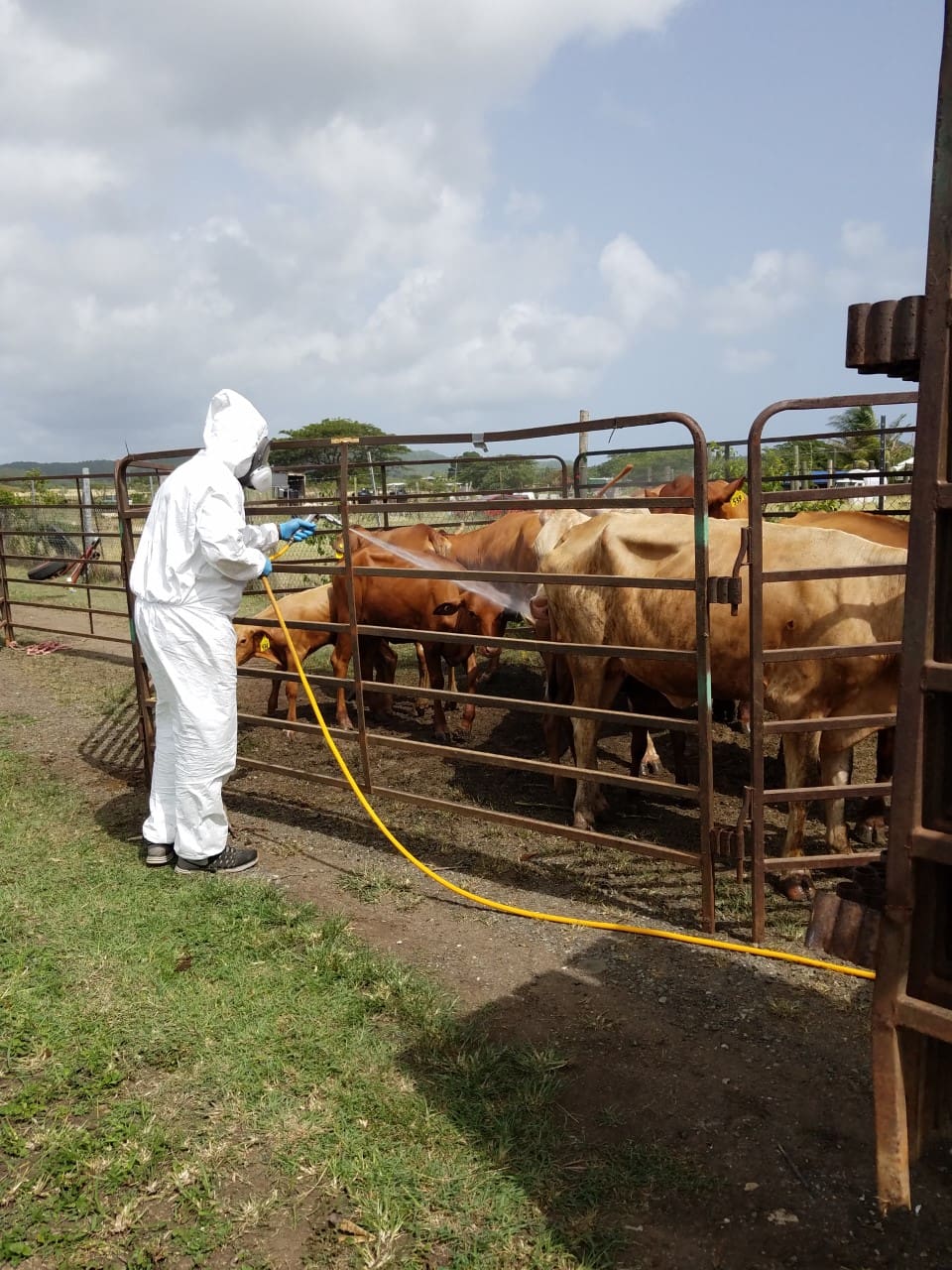 Infestations of any kind of tick can weaken an animal, but the bont tick is particularly injurious. It can attach itself to virtually any mammal, and it is of particular concern for horses and cattle. It causes lesions that leave them susceptible to a variety of illnesses. It also can carry heartwater disease, which can be fatal to an animal.
"We don't have the (heartwater) disease," Branford said. "But we don't want the tick," either.
"We're the only place in the U.S. that has this tick," she said. And federal authorities are anxious to keep it out of the mainland.
They are also concerned about African swine fever, which was discovered last summer in the Dominican Republic and Haiti. Right now, it seems to be confined to the island the two countries share, Hispaniola. "It's not all through the Caribbean, at all," Bradford said. Still, there is fear that it could make its way to neighboring areas, including the Virgin Islands.
"The U.S. pork industry is very nervous about this," she said. The disease can decimate pig farms.
Once the African swine fever was discovered on Hispaniola, the U.S. Agriculture Department immediately put Puerto Rico and the Virgin Islands in a protection zone and doubled down on efforts to inspect luggage and packages at ports, checking for foodstuffs that could be contaminated, she said. They also set up a laboratory in Puerto Rico to test for the disease.
The Virgin Islands has 30 commercial pig farms, 20 of which are on St. Croix, Bradford said. Veterinary Services staff visit all 30 at least twice a year and test a sample of five pigs on each farm. The USDA Wildlife Services also catches and tests wild pigs. And every pig going to slaughter at the abattoir is tested before being processed.
Currently, officials have found no evidence of African swine fever in the Virgin Islands, she said. The most likely way it could be introduced would be from contaminated food scraps being fed to pigs. It can also be transmitted on shoes or clothing.
In contrast, if the avian flu virus ever reaches the territory, it most likely would be carried by an infected migratory wild bird, Bradford said.
The virus was first identified in 1996 in commercial geese in Asia, according to a May 2022 article in the journal Nature. In 2014 a new strain was found in wild birds, and it spread to North America. An outbreak in recent months has left tens of millions of poultry birds dead — some dying from the flu and some culled from flocks in an attempt to stem the spread of the disease. It has been confirmed in Europe, Asia, Africa, and at least 36 states.
The avian flu can affect people, but human infections are "uncommon," according to Nature.
Bradford said Veterinary Services has received federal grants since 2006 for annual surveillance focused on avian flu. They check game birds as well as fowl on poultry farms. She said the territory has about a dozen poultry farms that house 500 or more chickens each.
"We do (avian flu) surveillance just to prove we don't have it," she said. Bradford said she's grateful to the U.S. Agriculture Department for its help. "They've been very supportive," she said.
She also thanked her own staff, which is small in comparison to the job it handles. On St. Croix, the territory's agricultural center, there are three technicians: Trevor Aldridge, Tyrone Lake, and Ayanna Simon. For St. Thomas/St. John, there is Henry Prentice. There is also some part-time help from a couple of V.I. Agriculture employees who have other duties as well.