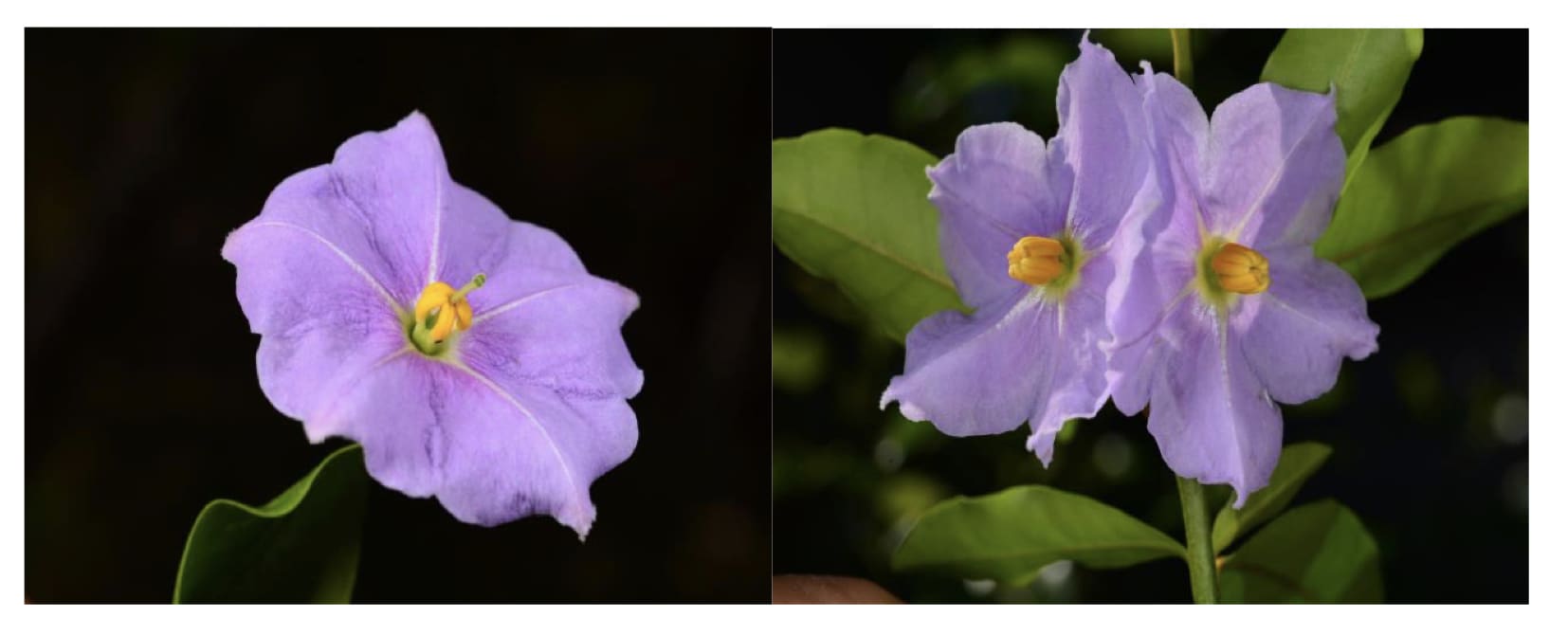 Federal officials have listed a bush found only on St. John and Tortola on its endangered species list after first recommending it for protection 37 years ago.
The U.S. Department of the Interior placed marron bacora, known scientifically as Solanum conocarpum, on the Endangered and Threatened Wildlife and Plants list in June. The Department first proposed it be listed in September 1985, suggesting it was possibly already extinct. Thirteen years later, having found the species to still exist but in very limited numbers, the U.S. Fish and Wildlife Service gave itself a deadline of Jan. 15, 1999 to declare marron bacora endangered, as well as the St. Croix Egger's Century Plant, Agave eggersiana.
Despite its dwindling numbers, the bushy shrub with small purple flowers was not listed. In 2004 the Tucson, Arizona-based Center for Biological Diversity sued the Service to protect the plant by February 2006, saying there were fewer than 200 alive. That deadline passed and the Service declined to protect the plants.
"After reviewing the best available scientific and commercial information, we find that listing A. eggersiana and S. conocarpum is not warranted at this time," the Service wrote.
In 2010 the Fish and Wildlife Service was studying it again. It reviewed it again in 2014, 2015, and 2016. The plants were reviewed after the 2017 storms destroyed some of them, and again in 2020. On July 16 of this year, 37 years after experts first suggested it be protected, the federal government listed marron bacora under the Endangered Species Act of 1973, designating 2,548 acres of St. John as its critical habitat.
Marron bacora is a dry-forest, perennial shrub of the nightshade family. It can grow to a height of around nine feet. The plants produce a green fruit with white striations that turn golden yellow when ripe.
The historical range of the species includes St. John and possibly at some point St. Thomas, according to the Service. It was later found at Sabbath Hill, Tortola, British Virgin Islands, where U.S. protections don't apply. Conservationists also fielded a rumor that, in 1969, one of the plants was collected from Gorda Peak on Virgin Gorda.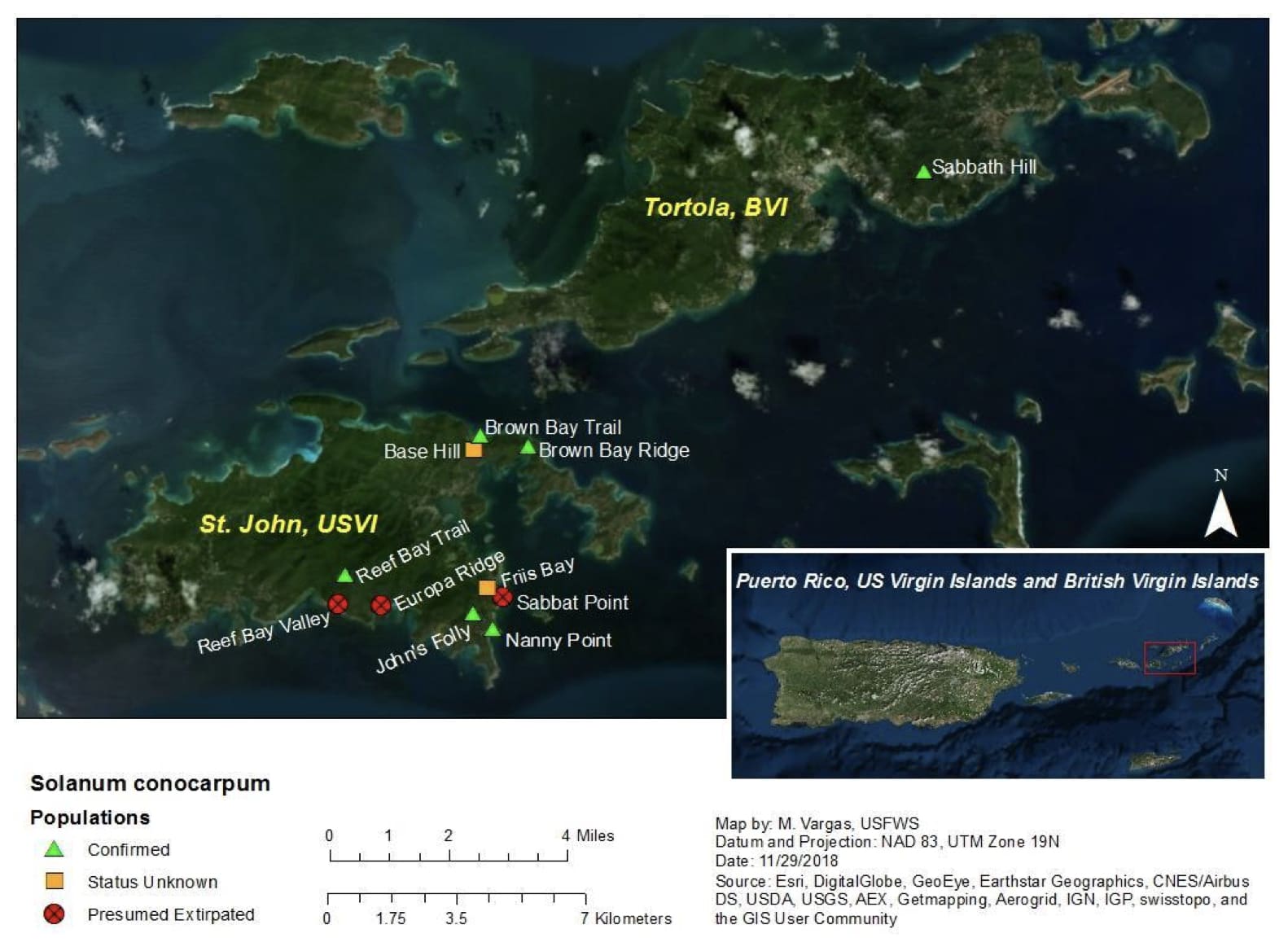 At least three populations on St. John have been completely destroyed, the Service reported. The remaining fragmented populations are found at Nanny Point, Friis Bay, Johns Folly, Brown Bay Trail, Reef Bay Trail, Base Hill, Brown Bay Ridge, Sabbat Point, Reef Bay Valley, and Europa Ridge.
About 32 percent of Virgin Islands National Park land is suitable habitat for marron bacora, according to the June report. Deer, goats, cattle, hogs, and donkeys are real threats to the species. Non-native plants — grasses and vines — also threaten to crowd it out, especially at Nanny Point.
Listing the plant as an endangered species helps protects it from future habitat loss, but the Department of the Interior said much of the damage was already done — centuries ago.
"By 1717, the forested landscape of St. John was parceled into more than 100 estates for agriculture (i.e., sugarcane and cotton), and the majority of this landscape was deforested. Under this land-use regime, marron bacora populations were decimated, as the species had no economic importance or use. The current fragmented distribution of marron bacora is most likely the result of that historical land clearing for agriculture and the subsequent development that has occurred since the 1700s. Even though these land-use changes occurred centuries ago, long-lasting effects continue to impact the condition of the habitat," the department wrote in its listing announcement.