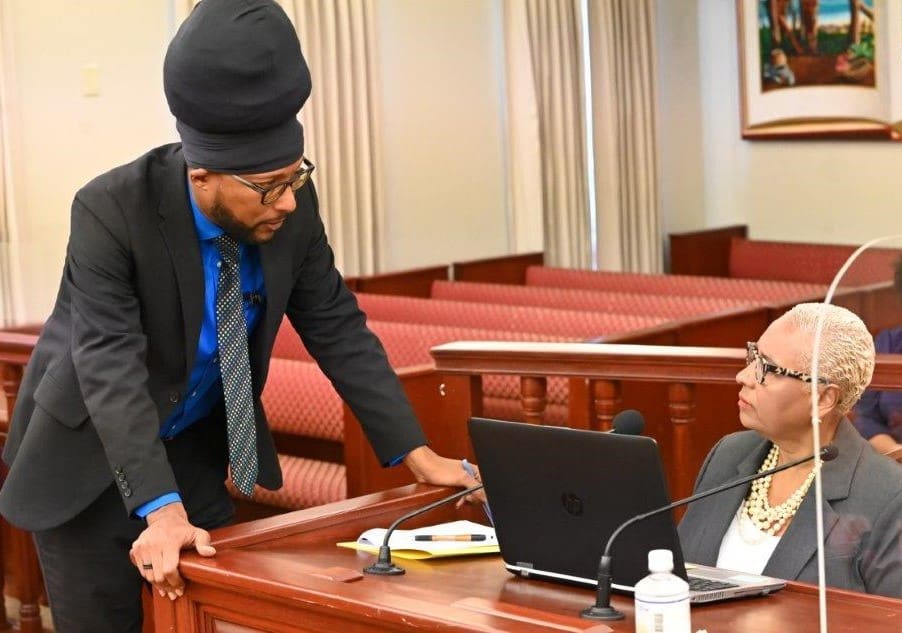 The hurricanes of 2017 showed the territory's government wasn't doing enough to protect communities with special needs, prompting senators to propose a bill setting up an Office of Disability Integration within the V.I. Territorial Emergency Management Agency.
Barbara Petersen, assistant director of VITEMA, and Julien Henley, ADA Coordinator for the Government of the Virgin Islands, testified to the Committee on Homeland Security, Justice, and Public Safety Monday in support of the effort. The committee voted favorably to move the bill proposed by Sens. Marvin Blyden, Genevieve Whitaker, and Angel Bolques forward.
Henley testified, "We are aware that people with disabilities are two to four times more likely to die or sustain a critical injury during a disaster than people without disabilities."
Petersen said the office would be located within VITEMA's Planning and Preparedness division and employ two people under Deputy Director Regina Browne. The Planning and Preparedness division is responsible for community outreach and outreach to volunteer organizations active in disasters. Petersen said she was glad to see the bill back on track and her team would "make it happen" within 90 days if the bill was passed. However, she did question whether the $125,000 being budgeted for the program was enough.
Henley said the role of Disability Integrators would be to identify the emergency plan for the vulnerable population in the territory and execute that plan when necessary. He added, "For example, in an emergency, the Department of Human Services will stand up Points of Distribution to provide supplies to individuals in the community. As it is, it is difficult to ensure that seniors and persons with disabilities will be able to get these supplies and have them transported to their homes. Disability Integrators would determine concerns such as these and provide solutions. For instance, organizing sandbag deliveries to the homes of seniors and persons with disabilities."
Several senators asked the testifiers if they knew how many people would be serviced by the office. They were told that more than seven residents were registered as people with special needs, but the total number was probably much higher.
Sen. Javan James said the number was going to continue to change as residents grew older or had surgical procedures or accidents. Sen. Novelle Francis suggested that the agencies contact the University of the Virgin Islands for help in conducting a survey to find out which residents could use the services.
Sen. Alma Francis Heyliger questioned Petersen about improvements in the 911 call system. Petersen said that progress had been made in getting the system to receive and send texts and it should be ready by the beginning of next year. She said the system is now able to pinpoint the location of anyone calling 911 with a mobile phone.