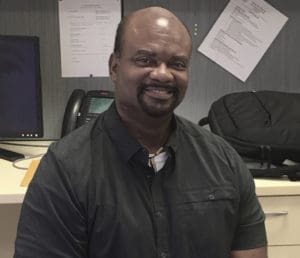 Senator-at-large Steven Payne doesn't want the credit for initiating a luncheon, scheduled for Saturday, to honor six "Outstanding Fathers."
Franklin Smith came up with the idea and told his brother Alston "Al" Smith, who approached Payne in March.
"He stopped me and said, 'We're always honoring females and mothers, but we never honor the fathers.' I said 'It's a good idea," Payne recalled.
The six men chosen are all elders in the St. John community.
"These guys have been the business owners," Payne said. "They've had their own children, but more than that they've provided so many jobs for so many others. These are the unsung heroes."
Payne said the men have never looked for recognition. When he approached them about the event, they all responded, "Really? You're honoring me?"
The luncheon is scheduled to take place from 11 a.m. to 2 p.m. at the St. John Legislature Annex, and Payne said despite the location there's nothing political about the event.
The program is meant to stir conversation among attendees.
"I've been to some of these events where you don't feel a connection between the audience and the honorees. We're planning to have family and friends get up and give us a little story," Payne said.
Tickets for the luncheon are $45 and are available in advance from Payne's office at the St. John Legislature Annex, but he expects that anyone who shows up at the door can be accommodated.
The six honorees are:
– Noel Boynes Sr., a firefighter, boat captain, and the founder of Boyson, Inc, the company that established regular barge service to St. John.
– Robert O'Connor Jr., who served as senator-at-large for two sessions as well as leading numerous community, civic, and political organizations.
– Carl Penn, a renowned stone mason, sailor, handyman and the founder of Penn's Trucking. Penn passed away in February, but his legacy continues.
– Carlyle O. Sampson has served as a valued counselor to the community in his role as pastor of the Nazareth Lutheran Church in Cruz Bay for the past 32 years.
– James "Jim" Provost, who arrived on St. John in 1968 and stayed on to become a teacher of more than 3,000 students. He spent most of his career as a social studies teacher at the Julius E. Sprauve School.
– Rodney "Chief" Varlack, the founder of Varlack Ventures, Inc., has launched numerous enterprises including ferry services between St. Thomas and St. John.