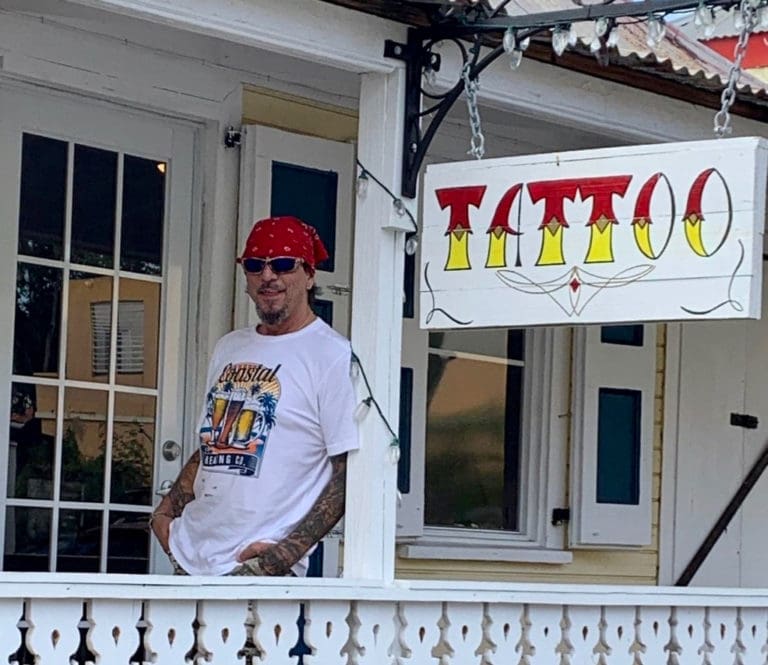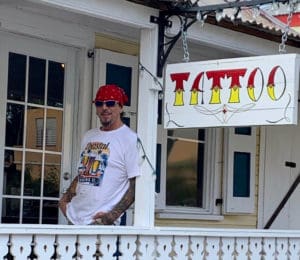 Tattoo as a form of body adornment has been around for thousands of years, with the oldest on record dating to more than 5,000 years ago. To meet the growing demand for tattoos among the millennial generation in the U.S. Virgin Islands, Freedom City Tattoo opened its doors in downtown Frederiksted.
Originally from the Chicago area, owner and tattoo artist, John Turner lived in Belize for a while, and most recently Indianapolis, Indiana, before moving to St. Croix in 2018, bringing 26 years of experience as a tattoo artist.
Turner began his career as an apprentice, drawing and designing tattoos.
Turner said the most popular methods for creating tattoos today are the coil machine and the tattoo pen. Which method is best is a matter of personal preference, Turner said, but for him, the precision that the tattoo pen delivers makes it his tool of choice.
Turner prides himself on running an exceptionally safe and sanitary operation; he sets up his workstation and instruments with the care of a surgeon, carefully washes and disinfects the tattoo site and positions his clients before he begins. Each tool is covered with sterile drapes and all of the implements used in drawing tattoos are disposable and collected in bio-containers that are taken to the V.I. Dept of Health for disposal.
"The safety of my customers is first and foremost. I don't cut corners. Every precaution is taken, and I leave nothing to chance."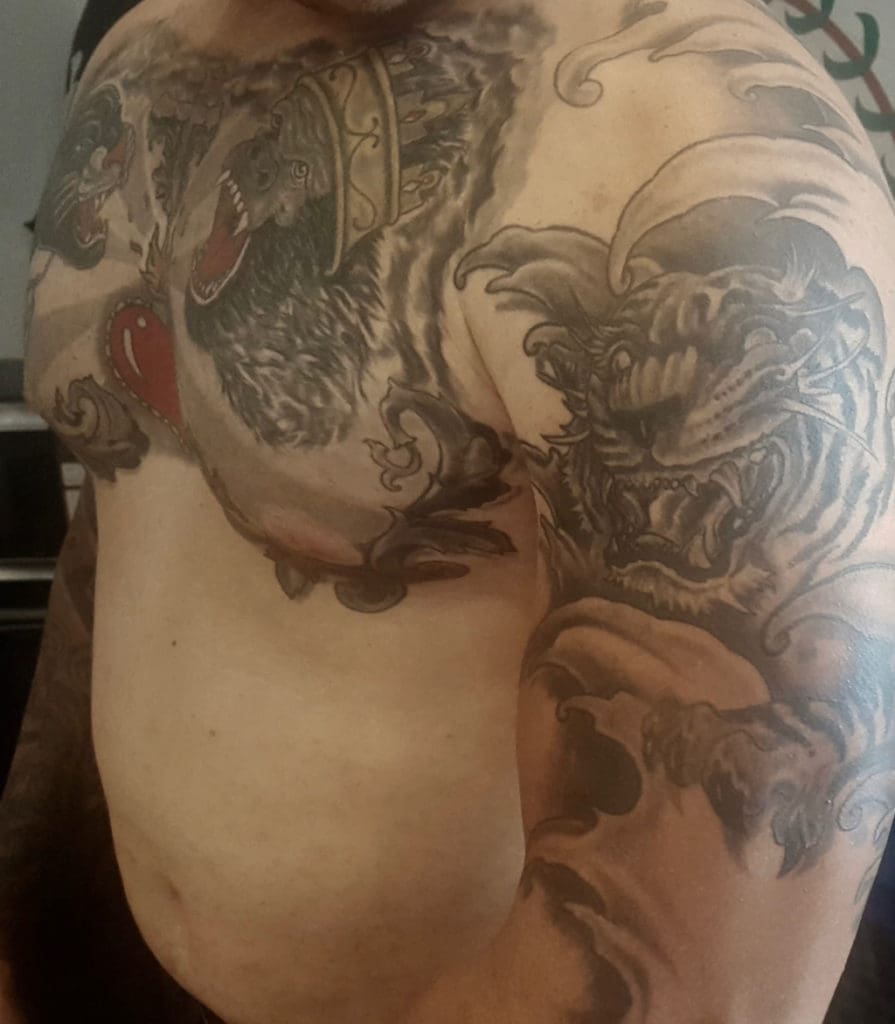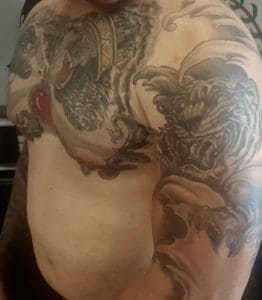 As a kid, Turner said, his strongest role model was his mother, Patricia, a single mom who at one time was a steelworker for the Bethlehem Steel Company, steel-tipped boots and all, to provide for her family.
Turner said he loves what he does for a living and derives great satisfaction out of fulfilling his client's dream.
"In my shop, every tattoo is unique, no two are alike. Many of my clients are young people with limited budgets. My motto is, whatever your dream tattoo is, I'm willing to work with you to make that a reality."
Tattoos often tell a personal story and the cost of custom work can be prohibitive. To accommodate his young clientele, Turner's minimum charge for a tattoo is $40. One satisfied client, Mike O'Reilly, commented on his experience at Freedom City Tattoo and shared why he's a repeat customer, even taking off his T-shirt to reveal the work Turner has completed thus far.
"I was really happy with the tattoos John did on my chest and back. I continued the same theme on my upper arms but now I'm back to get another tattoo on my forearm. All I can say is, his work is flawless. I also appreciate the steps John takes to make sure you're comfortable during the process."
Freedom City Tattoo is at 21 Strand Street and open from noon to 10 p.m., Tuesday through Saturday. Appointments can be made and further information obtained by calling 340-514-8089.
Freedom City Tattoo is also online at its Facebook page.