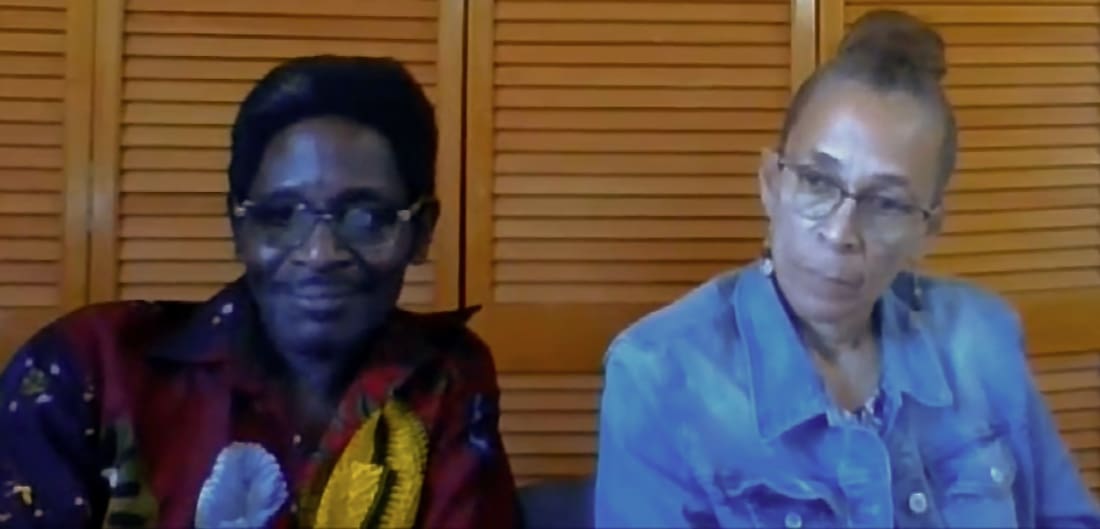 Michael and Veronica Boyce want to develop the eight acres they own on the east end of St. Croix to build between 80 and 100 condominiums.
The couple is asking for a zoning change from R-2 (Residential-Low Density-One and Two Family) to R-3 (Residential-Medium Density).
The request has been met with opposition from neighbors, and it received a negative recommendation from the Department of Planning and Natural Resources. However, their request was granted universal approval from senators Wednesday at a Committee of the Whole meeting.
What apparently won over the senators was Michael Boyce's rebuttal to the neighbors and the assessment by DPNR.
"I have sat in these chambers for quite some time and heard defenses against government rulings, but that was the best one ever," Sen. Athneil Thomas said, adding that Boyce had "a fantastic vision."
Sen. Alicia Barnes said, "I clearly heard Boyce articulate a vision. DPNR is trying to limit that vision."
Boyce started his presentation by saying that his family has been on St. Croix since 1740. He said the couple had worked in Africa for 10 years but returned home because his mother told him he was leaving her to die alone. As they returned home, they came intending to develop their property.
He then went on to describe what he envisioned.
"Being a completely green complex would have put us in a class by ourselves. Our starting prices for the two-bedroom units would have been $600,000. The three-bedroom units would be $800,000 and our super deluxe units four-to-five bedroom with a panoramic view of both shores would have started at $1,225,000. From the top of the property, there is a panoramic view of both shorelines. The north side has views from Judith's Fancy to Cramer's Park. The southern view encompasses the castle to the east down to Limetree in the west."
But that was not all.
"Because there are no real shopping venues in the east end, we also wanted to develop a high-end shopping complex," he said. "It would be a mixed-use complex built on three levels."
"The first level will have [but not limited to] a grocery store, laundromat, hair/nail styling salons, bakery/coffee boutique, urgent-care medical center, fast food restaurant, an upscale farmers market and a police substation [that we would provide free of charge to the police department].
"The second floor will be office spaces, doctor offices, dentist, eye care services, lawyer's offices, realtor and other professional services.
"The third floor would have been high enough to provide a fantastic view of Buck Island and the Caribbean Sea. Here we would have an upscale restaurant, along with residential units. Some of the residential units would have been long-term, rental units, and some would have been short-term luxury vacation rentals. At just a 10-minute walk to the beach, it would have been an ideal addition to the island's tourism economy that has such a shortfall of hotel rooms."
Sen. Stedmann Hodge Jr. said the presentation was "like dropping a bomb in the Senate."
After describing some of the more mundane elements of the proposal, Boyce went into an item-by-item rebuttal of the criticism of the project.
He said he his condominiums would not block views as neighbors had complained, because the buildings (there could be as many as 10) would be above the neighbors.
As for changing the character of the neighborhood, he said it did not matter, the character of neighborhoods always changes.
As for the claim that property values would drop, he said they might increase and, anyway, the government would be gaining more taxes from a project that could be valued at $100 million.
As for the neighbors' concern saying there would be noise pollution during construction, he said that was ridiculous. He said that if the government banned all projects making noise during construction, no projects could go through.
An issue that DPNR had with making the zoning change for the project is that the Boyces had no detailed drawing of what the project would look like.
A couple of senators agreed the lack of drawings presented a problem. Sen. Thomas said some drawings were necessary. Sen. Dwayne DeGraff said he supported Boyces' efforts but, "we have to do it right."
DPNR Assistant Commissioner Keith Richards said the department was not against the project but had concluded there were better ways to do it than the proposed zoning change.
Boyce ended his description of the proposed project saying, "Our lush green grounds would have stood out as a green oasis in the middle of east end's sea of dry shrubs. The owners and guests would have had a verdant haven with walking trails, bike riding trails and a number of gazebos, incorporated into the ultimate tropical fruit orchard."
Boyce said he thought DPNR was biased in its treatment of the proposal. He said he had talked to a person from Coakley Bay Condominiums and was told people from there had worked behind the scenes to stop the project.
Because senators were meeting as a Committee of the Whole, no vote was taken. A vote whether to approve the zoning change will take place in a full Senate session.
All the senators attended the meeting either in the St. Thomas Chamber or remotely.