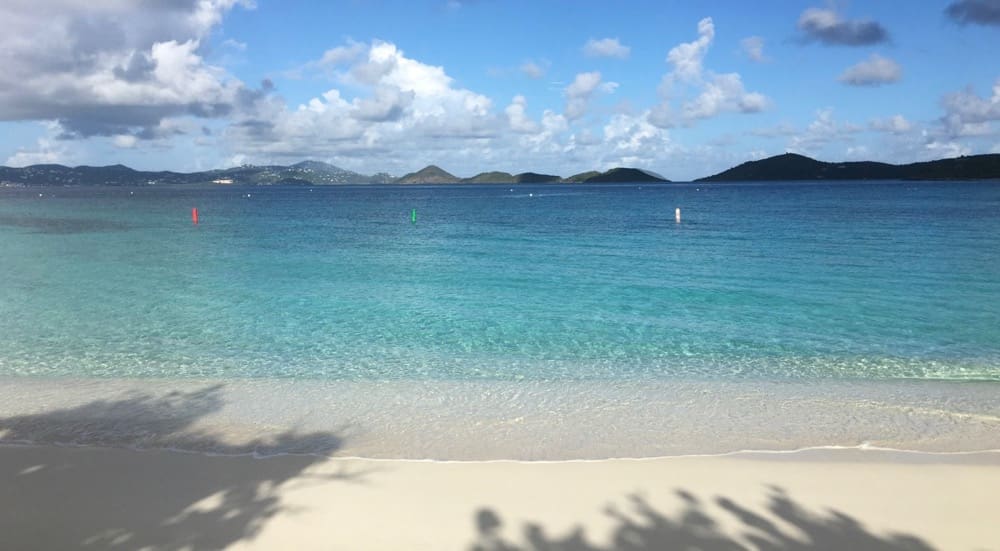 Members of the St. John community rejoiced at the National Park Service's news Tuesday afternoon that the lease for the Caneel Bay Resort will be going out for public bid.
"I got goosebumps when I heard the news," said David DiGiacomo, the attorney who spearheaded a lawsuit against CBI Acquisitions LLC, the present leaseholder of the property, and the National Park Service.
The threat of that lawsuit led to an investigation into years of contamination by hazardous materials on the Caneel Bay Resort property and resulted in a public comment process that began in April.
Over several months, community members made suggestions that went far beyond the notion of simply rebuilding a luxury resort – ideas such as constructing a cultural and natural history museum and developing partnerships with the University of the Virgin Islands.
The NPS's press release on Tuesday also contained the news that a new Environmental Assessment process will begin in November "aimed at defining the stewardship, community, operational and other critical guidelines that will factor into the site's lease development. Public input into the Environmental Assessment will help frame the vision for Caneel Bay," the press release stated.
"This is a sea change for the Interior Department to go in this direction," DiGiacomo said.
"I think we have to be sure that the community knows that it took courage and vision for Nigel Fields, the superintendent of the Virgin Islands National Park, and the Interior Department [which oversees the National Park Service] to step out of the mold and reach out to our community," DiGiacomo said.
Park Superintendent Fields told the Source why it was necessary to start a new Environmental Assessment process.
"The Environmental Assessment that was started in 2011 was not completed; [it] was relevant for an operating hotel and is now outdated. A new EA offers the opportunity for public engagement which is good for the National Park Service and good for St. John," he said.
The iconic resort on St. John's world-renowned north shore sustained serious damage from hurricanes Irma and Maria in 2017 and has remained closed. Two businesses (ZoZo's Restaurant and V.I. Ecotour's Honeymoon Beach, a water sports center and beach bar) operate independently on the property and remain accessible to the public. However, access to the six other beaches on the property is available only to those arriving by boat.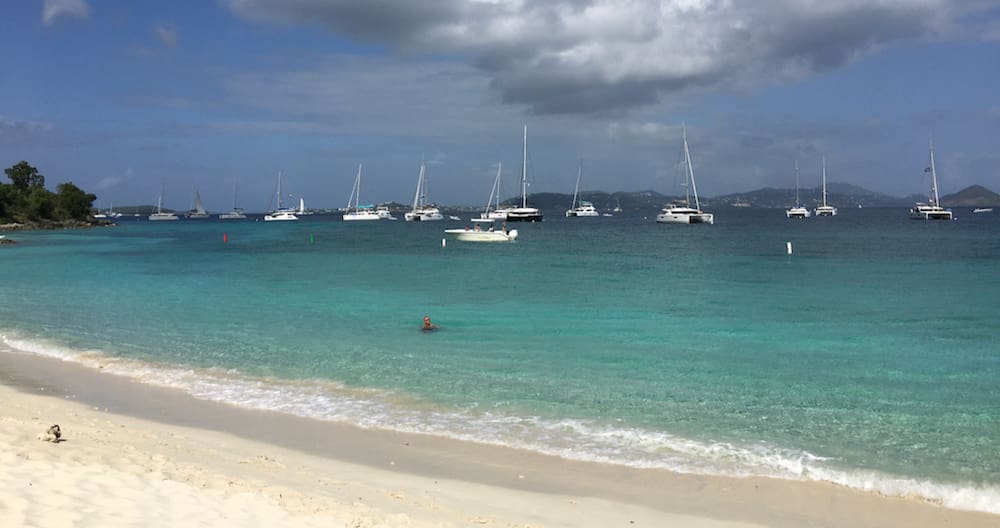 CBIA continues to control the lease for Caneel Bay Resort through September 2023 under a "retained use estate – a unique arrangement crafted by Laurance S. Rockefeller in 1983, setting aside the 150-acre resort for independent operation and management," according to the press release. That agreement "will remain in place until its expiration on September 30, 2023, when the NPS assumes full responsibility."
When contacted for a response to the Park Service's announcement, Patrick Kidd, Caneel Bay Resort's director of marketing, said, "We have no comment we wish to share at this moment."
Harith Wickrema, president of Island Green Living Association which has advocated for the open-bid process, also rejoiced at the news.
"We applaud the National Park Service's decision to open the Caneel Bay lease for competitive bid. It serves the best interests of the St. John community," he said.
However, Wickrema expressed concern that the full extent of environmental contamination is determined by the new Environmental Assessment.
"It is imperative that there be a comprehensive clean-up of environmental toxins and that an operator be found that will transform Caneel Bay into a sustainable eco-luxury resort that embodies the historic and cultural significance of the island, preserving ancestral heritage and ensuring fair wages and benefits to workers," Wickrema said.
Caneel needs to be more than a luxury resort, Wickrema added.
"Caneel needs to give back to the community through increased public access to its beaches, historic sites and facilities while providing a one-of-a-kind, authentic experience that is 'off the grid' and in harmony with nature for guests. And it should also offer such things as vocational training in tourism and agriculture, in cooperation with the University of the Virgin Islands."
Some members of the community, including Hadiya Sewer, a co-founder of St. JanCo – a St. John heritage collective – say Caneel Bay should not be managed by a corporation but should become a cooperative operated by the people.
Community activist Lorelei Monsanto said she was excited to hear the news about opening Caneel's lease to public bid.
"This provides an opportunity for us to give a detailed plan for what Caneel can become. I believe it should become a super-culture destination that provides a learning habitat for guests and residents alike."
Monsanto said she had written letters to the Interior Department requesting an open bid and was developing a unique proposal she would share later.
"We [St. Johnians] have our own voices. This is our home, and we need to be more protective of it," she said.
Monsanto agreed with DiGiacomo, Fields and Wickrema about the importance of community involvement.
"The community has to become engaged. We need to showcase who we are, and work together for the common good and achieve goals that will last at least several lifetimes," she said.