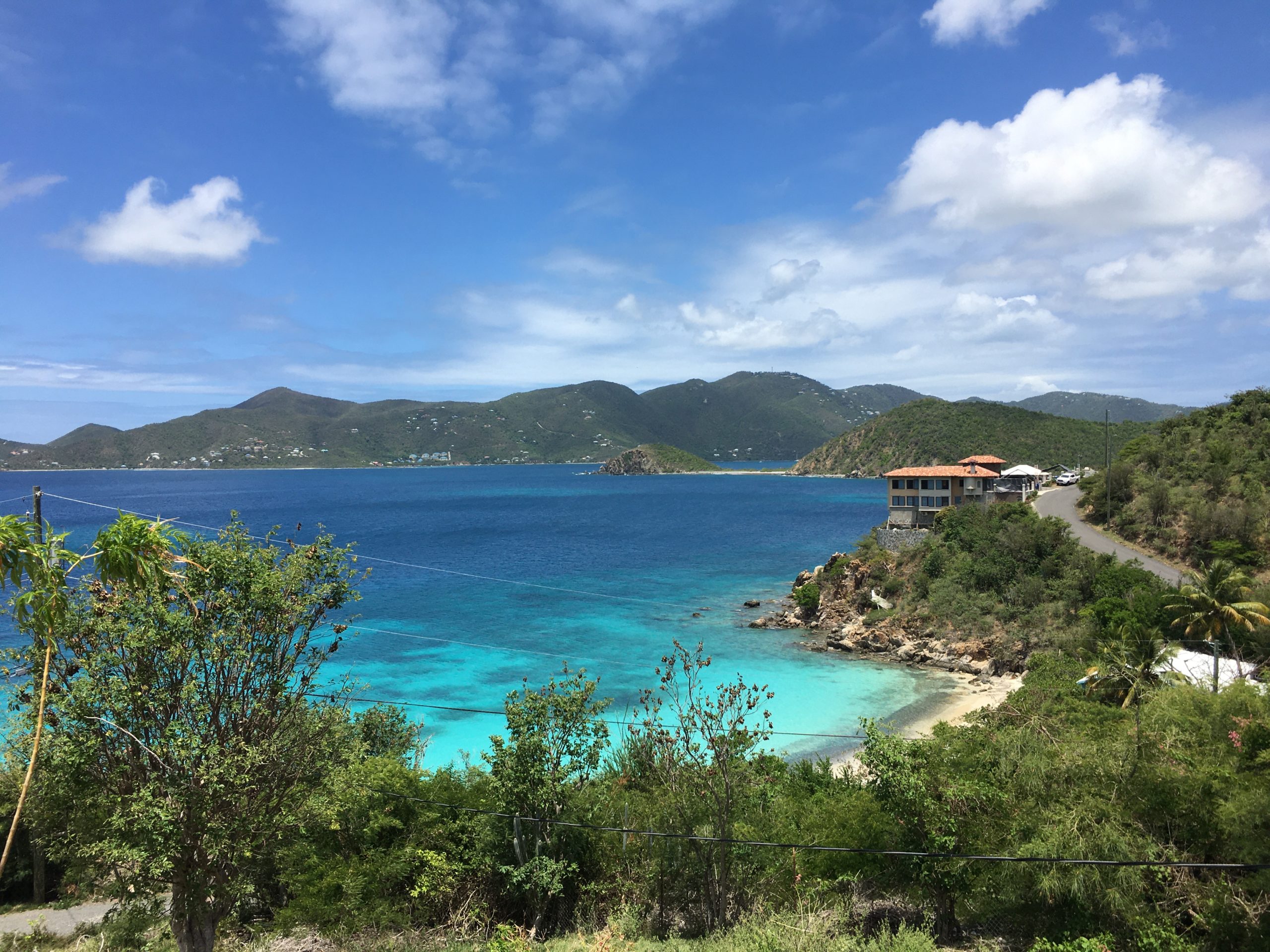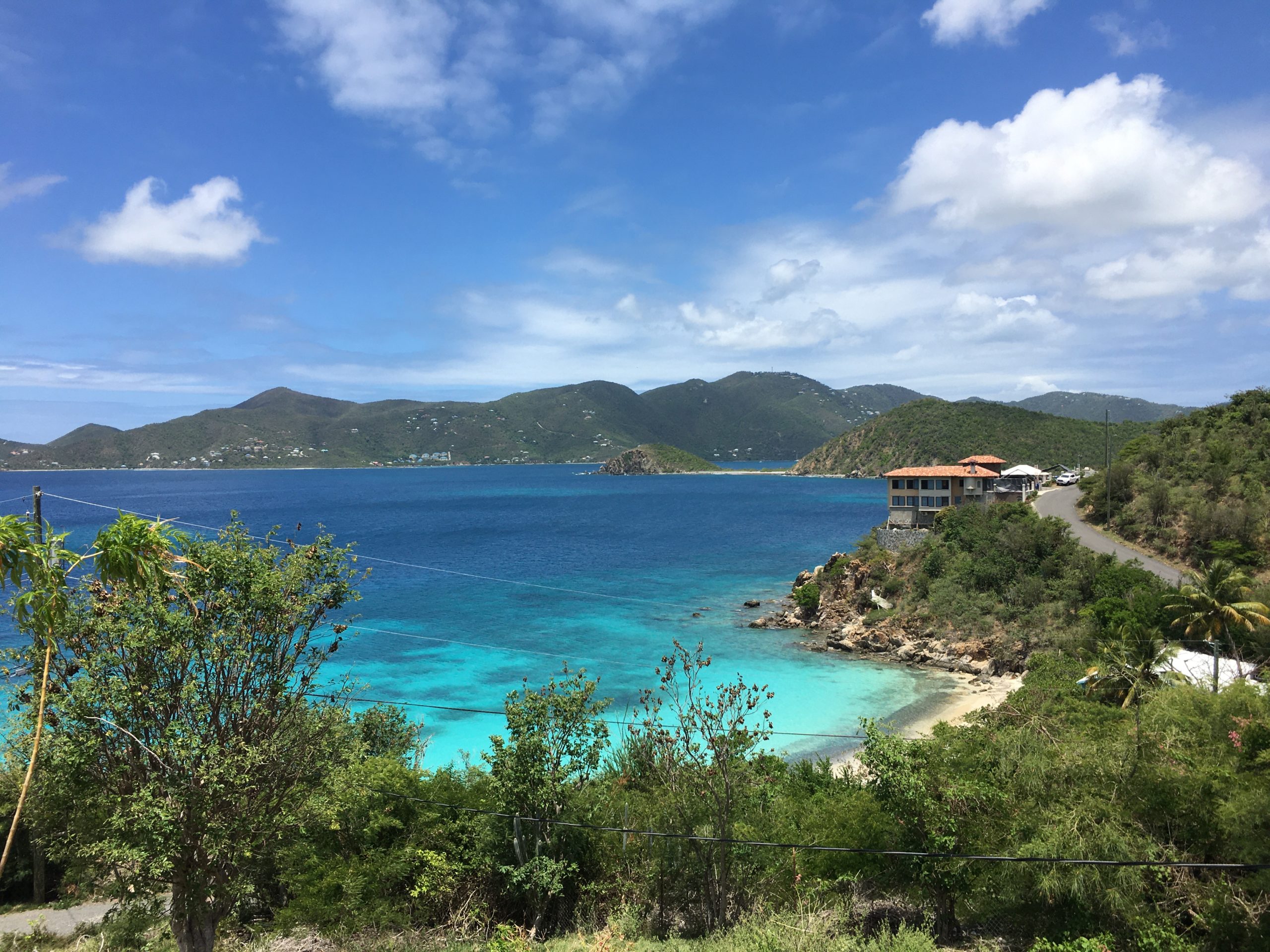 This is part six of an ongoing series on the recreational boating industry in the U.S. Virgin Islands. Earlier stories in this series can be seen at the links below.
In a remote part of St. John, a quiet bay has become the center of conflict between those who want to see it preserved as a marine sanctuary and those who wish to have it developed and managed for the recreational boating industry. As the recreational boating industry continues to grow, the situation in Round Bay is a microcosm of issues that face the entire territory.
Long-time East End resident Terry "Sloop Jones" McCoy values the quiet atmosphere of this remote part of St. John, but he disagrees with the proposal to make Round Bay a marine sanctuary (see part 5).
"I bought this property for peace and tranquility, and I don't want these qualities to change, but things do change," McCoy said. "When I bought my property 32 years ago, there were around 16 houses out here. Now there are around 46." McCoy believes that Round Bay should be managed to accommodate all recreational uses. "I'd like to see a swim zone from Long Point to Haulover, with a barrier that notifies boaters that it's for swimmers and snorkelers."
Like many other residents, he is troubled by the jet skis that all too frequently depart from mega-yachts and immediately head in the direction of the shore where snorkelers explore the rocks, reefs, and shallows. He would like to see the current regulations enforced to keep thrillcraft 500 feet from shore.
Beyond the established swim zone, McCoy said he would like to see a set of moorings installed for overnight boat use. While he acknowledged the argument that installing moorings will further attract boaters and increase the demand for more, he stated, "Moorings are good. They avoid anchor damage." He said that the number placed in the bay would be limited by natural forces like the prevailing winds and swell. Finally, McCoy wants to see the position of a harbormaster created for Coral Bay, someone who can supervise the bay, collect fees, and coordinate services like trash collection and ice delivery for boats using the moorings.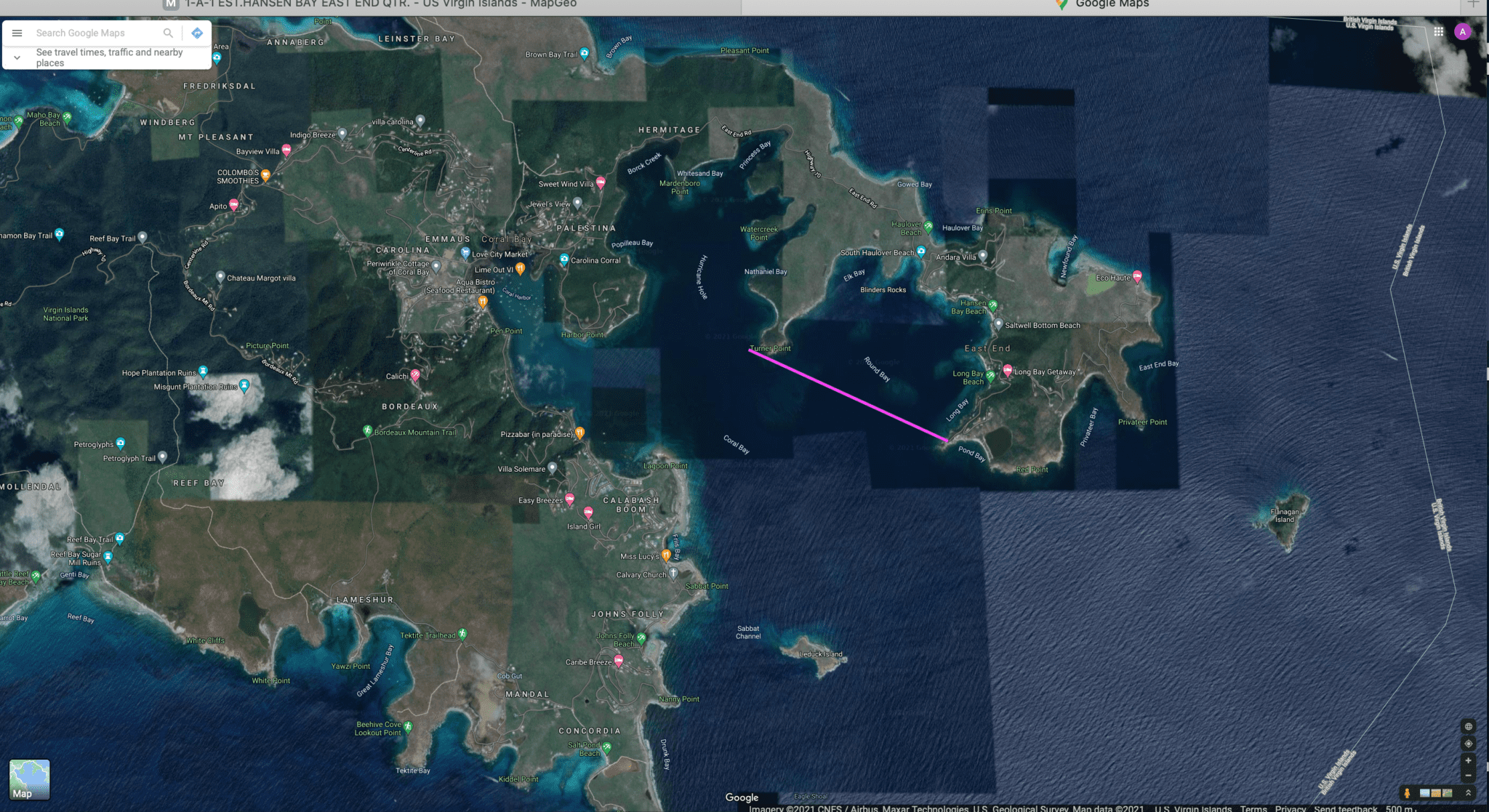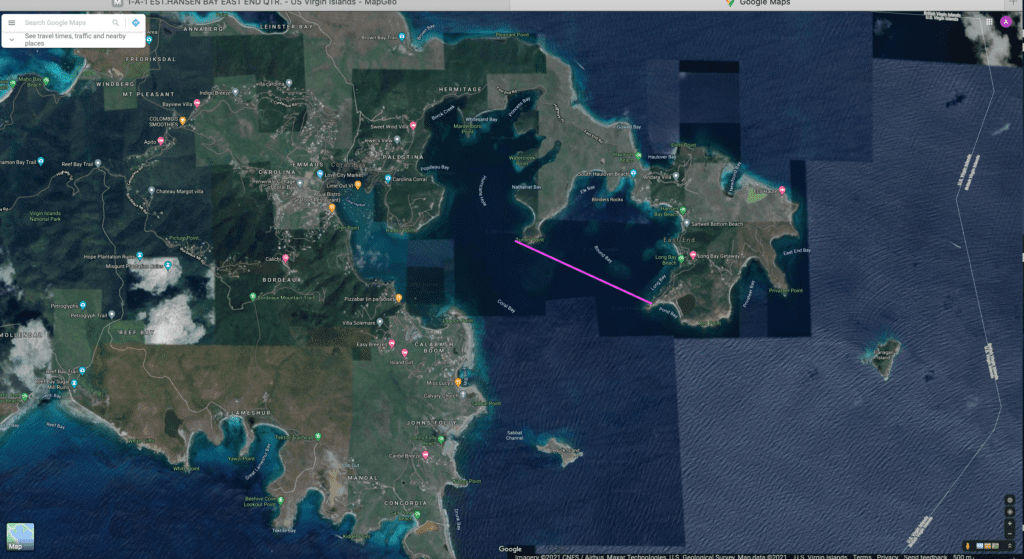 Leah Randall, the commodore of the Coral Bay Yacht Club and the co-owner of Fly Away Charters, a day charter boat business, acknowledges that there have been some pretty bad behaviors on the part of some boaters in Round Bay. She has seen many changes, especially since the COVID-19 pandemic led to a surge in the number of boats arriving on the East End. However, she is alarmed by the proposal to make Round Bay a sanctuary to the point where all boating activity is prohibited. "I'm against boats rafting up, partying, and all the inappropriate actions," Randall said. "That being said, we must realize we are in a unique situation. Once our borders become fluid again, it's going to alleviate the pressure on our bays. I would hate to see people in the V.I. lose their boating rights based on a temporary albeit stressful situation."
Randall said that when the legislation creating Restricted Areas (like Round Bay) was enacted in the 1990s, the purpose was to control jet skis and other thrillcraft, not boats. She says some Friends of Round Bay members incorrectly interpret the laws to apply to all boating activity, including vessels that anchor peacefully.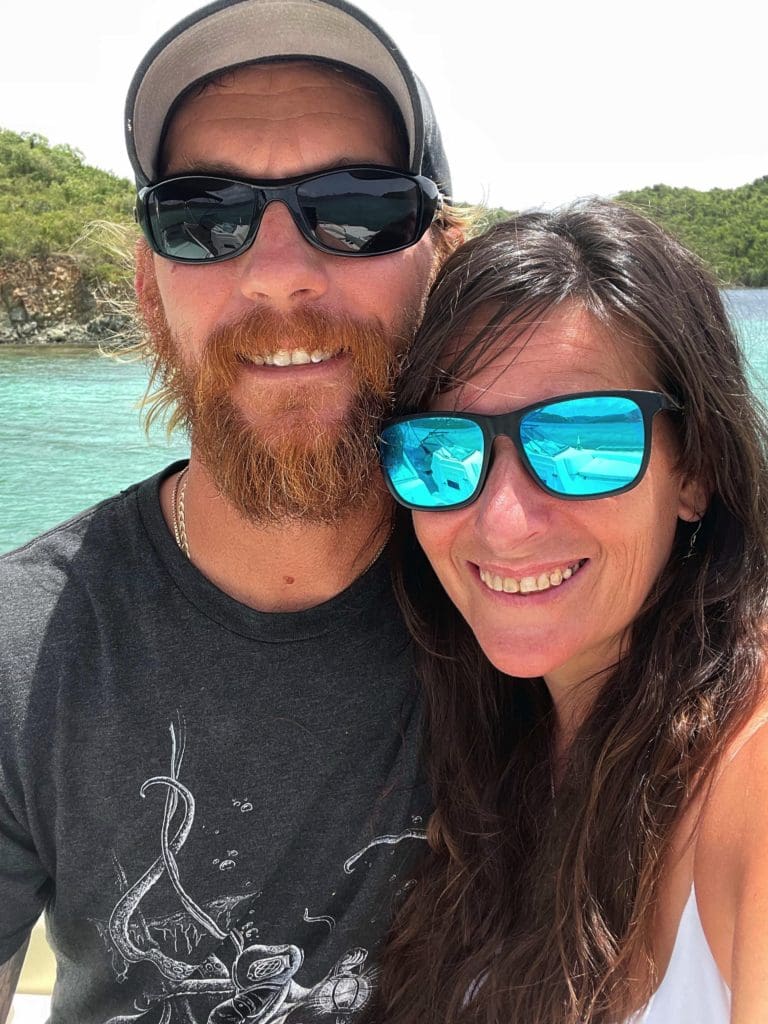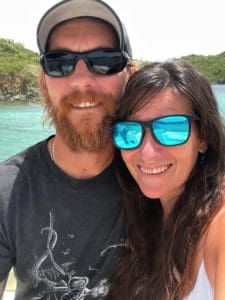 When DPNR contractors temporarily installed buoys excluding boats in Round Bay in July (Part 2), she became very concerned. Speaking on behalf of other charter boat companies, she said, "We deserve a seat at the table, especially when it affects our livelihoods. Many of us lost everything after Hurricane Irma. We've all been fighting so hard to get our businesses back."
In Restricted Areas, activities like jet skiing or water skiing are prohibited. Boat speeds are limited to 6 mph, and vessels are supposed to find the most direct means to shore from their anchorages further out. However, according to Randall, the code is unclear about exactly where boats are permitted to anchor.
Randall and others believe that if vessels are not allowed to anchor near the fringing reefs and shoreline, the safety of visitors and the natural resources could be jeopardized. Randall explained that charter boat crews want to anchor close to where their guests are snorkeling, swimming, or diving to make sure they do not touch the coral or try to hang onto a sea turtle. Randall said several day charter companies operate out of Coral Bay and regularly visit Round Bay. "To take away that shoreline would have a huge impact on our business," Randall said.
Her view is shared by Kate and Justin Nisbett, who own Salty Daze, a company that offers regular day charters in powerboats. The couple also operates a slow-moving pontoon boat, the Salt Deck, which caters to families and frequently visits Round Bay.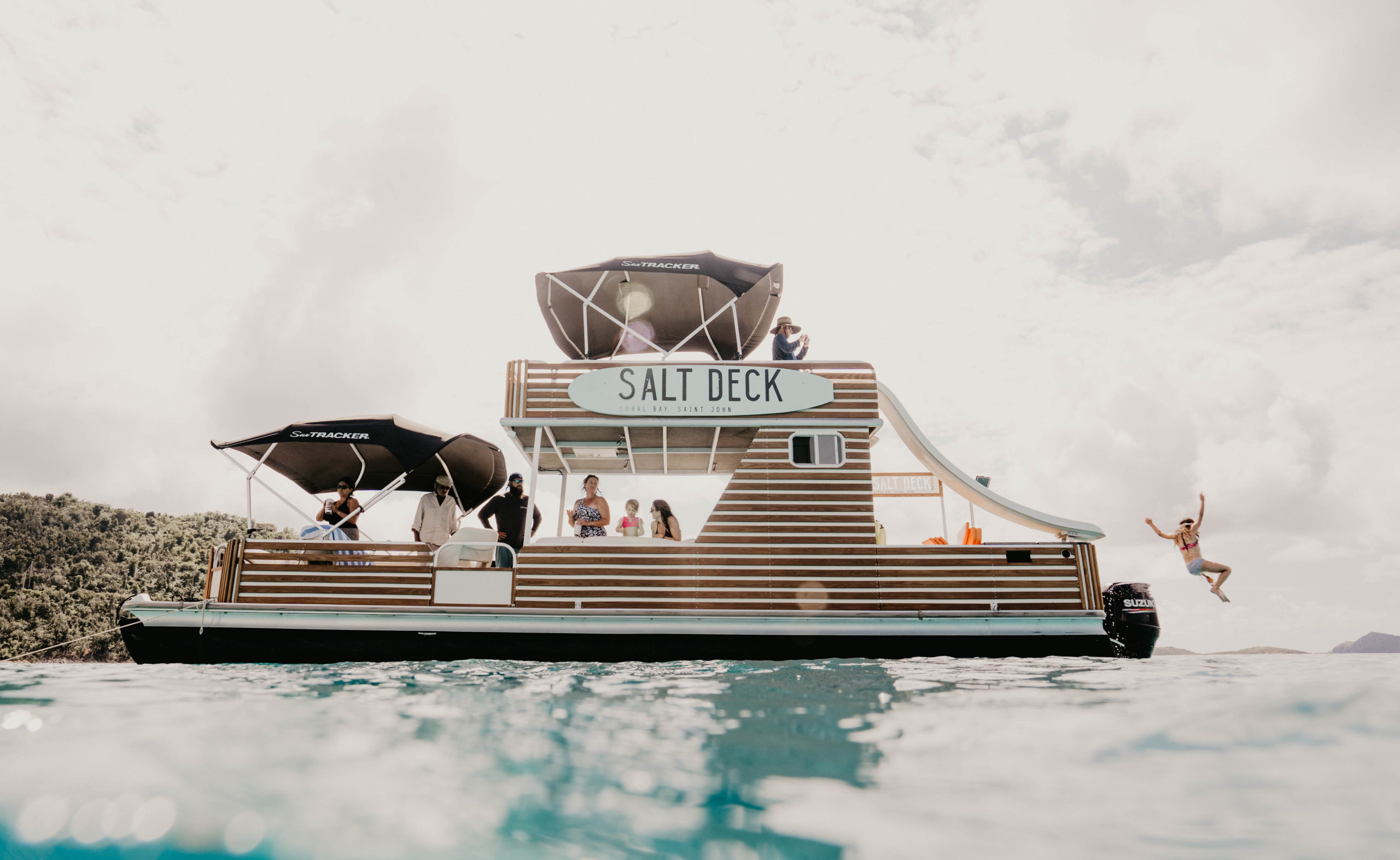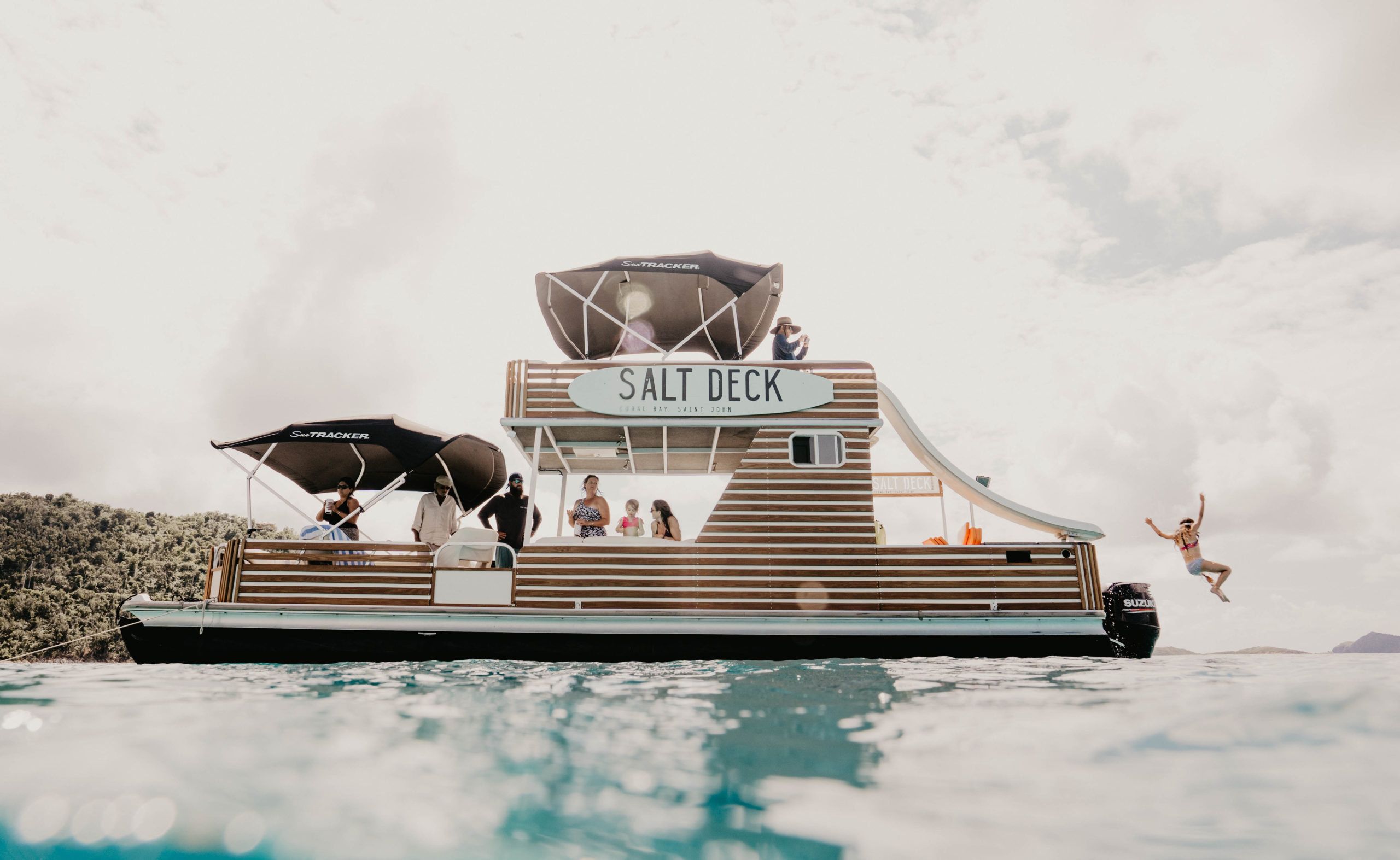 "It's such a wonderful spot – with a diverse underwater landscape," said Justin. "There's ample coral, beautiful seagrass, sea turtles, eagle rays, lobsters, and eels. It's especially wonderful for first-time visitors. It gives us a chance to showcase the underwater world."
Kate sees the issue from both sides. Her parents own a home near Round Bay, and she says she has "seen some bad boating out there." However, she feels that some Friends of Round Bay members have taken an uncompromising attitude. "We all want to create a safe environment, preserve the area, [honor] the historical significance, and have our marine businesses thrive," she said. She wants to see the marine community work with Friends of Round Bay and DPNR to create a plan. "We want a solution that will benefit everyone."
Colin Hanson, co-owner of FlyAway Charters, worries about the public's access to beaches if further restrictions are not carefully thought out. "My biggest fear is that thousands of Virgin Islanders will lose their water rights and boating access to the reefs and shoreline of the East End if a marine reserve was implemented," he said.
"Without a boat, these miles of coastline would not be accessible without crossing someone's private land," Hanson continued. "If we as citizens aren't vocal, proactive and collaborative in the development of a marine use plan that makes sense by protecting the environment, marine rights and considering all stakeholders, we may lose access to a huge area that belongs to all of us – an area known for boat building, fishing, and maritime commerce since before the time of Emancipation. This area is for everyone in the Virgin Islands and not just for the homeowners of the East End and those renting their short-term villas."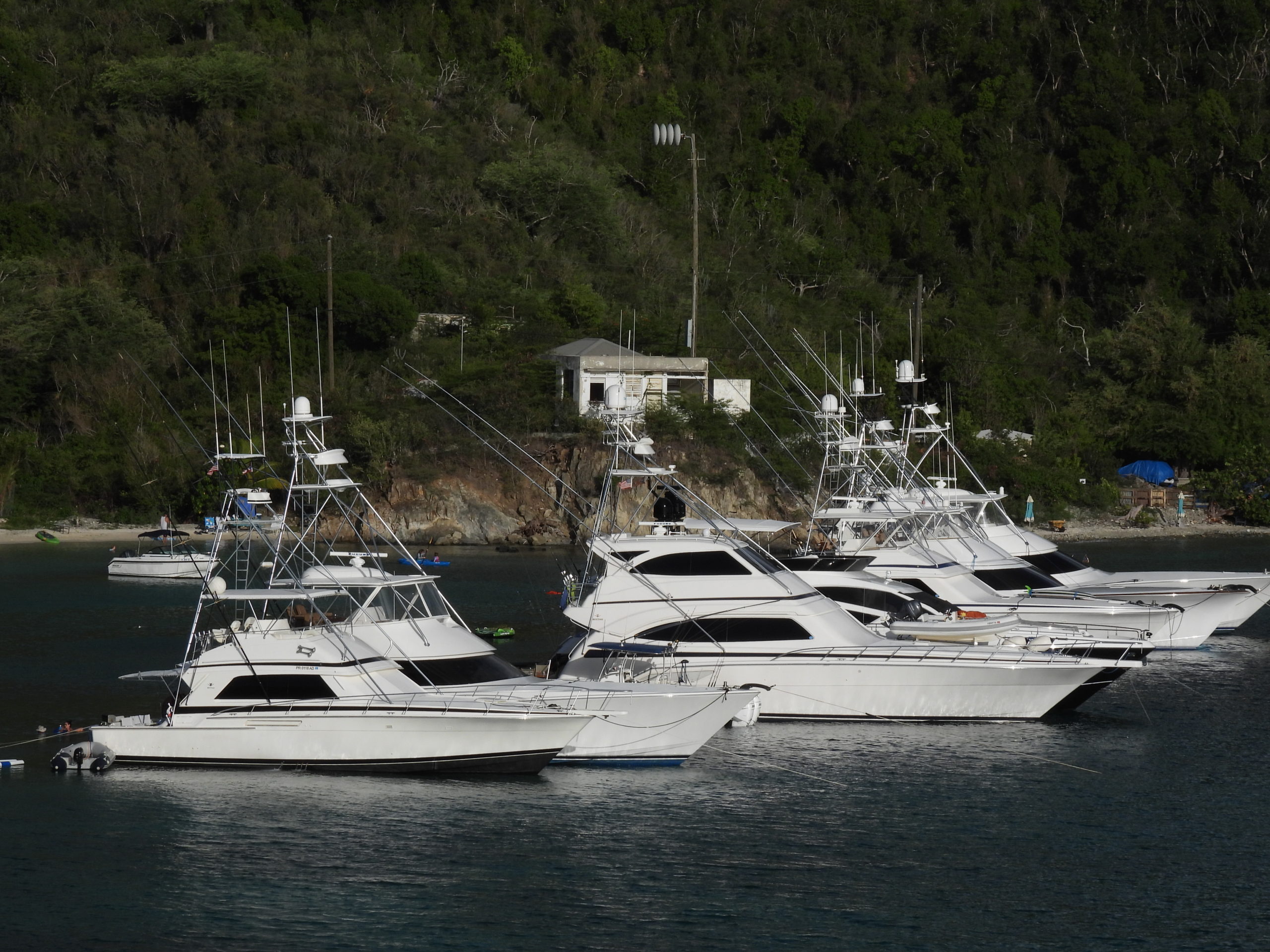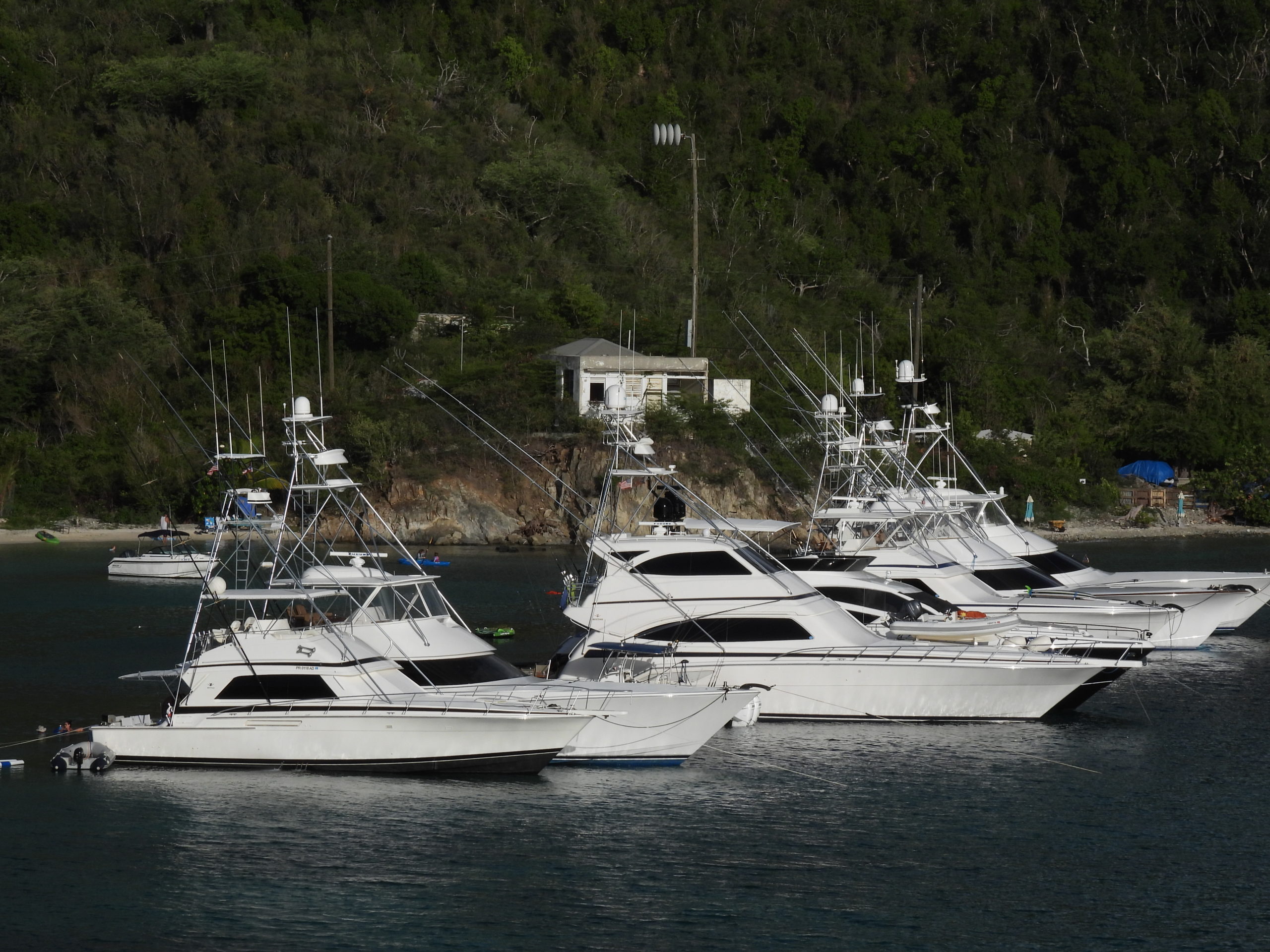 Bryan Barnes, who owns Busy Bee Charters, said he is also concerned about losing access to dive sites in Round Bay. He believes it is one of St. John's premier locations. "We can take novice divers and experienced divers there," Barnes said. He explained that prohibiting vessels from the entire shoreline, which could happen if all of Round Bay was made a sanctuary, might not effectively preserve marine resources. Some of the best areas for anchoring are "the good sandy holding areas close to shore," he said. Meanwhile, because seagrass beds and coral reefs are extremely extensive in Round Bay, anchoring in spots farther from shore could still lead to damage.
Although boaters and homeowners say they have had multiple conversations with staff members from DPNR, there have not yet been any public meetings to air the issues.
Marlon Hibbert, director of Coastal Zone Management, said further analysis is underway as DPNR develops a management plan for Round Bay and takes "calls and insight from both the boating community and the residents."
According to an article published in the Source in March, installing moorings throughout the territory is underway. "The Virgin Islands Professional Charter Association, a nonprofit, was awarded a $562,000 grant from the Economic Development Authority, matched with over $308,000 raised locally, to install 100 overnight moorings." Installation of 100 day-use moorings is also planned.
Legislature Approves 100 New Moorings- Extends State of Emergency 
"The majority of moorings are to be installed in the waters around St. Thomas, while the remaining moorings shall be evenly distributed between St. Croix and St. John in non-federal waters," said Oriel Blake, executive director of the Virgin Islands Professional Charter Association. "The Department of Planning and Natural Resources Division of Coastal Zone Management has worked closely with members of the community, its marine advisory group, and the Division of Enforcement to approve the exact sites," she said. Blake told the Source that no moorings are currently slated for Round Bay. "We need to listen to the concerns in Round Bay. It's a pearl."
Please note:
The Source will focus on furthering the recreational boating industry while preserving marine, coastal, and cultural environments in an upcoming story. We welcome your comments and suggestions. Please send them to amy.roberts@visource.com.
We will also publish a story on the growth of the charter business from the early days. If you have photos or anecdotes to share, please send them to amy.roberts@visource.com. Be sure to include the approximate dates and names of any people, boats, and locations in the photos and give credit to the photographer if possible.
To read the earlier installments of the Boating in the USVI series, follow the links below.
Part 1: Recreational Boating Industry Thrives on St. Thomas and St. John
Part 2: Laws to Create Restricted Areas Offer Inadequate Protection
Part 3: Tensions Mount in Quiet East End of St. John
Part 4: Pandemic Leads to Crowding at USVI Anchorages
Part 5: Resident Argues for Preservation of Round Bay