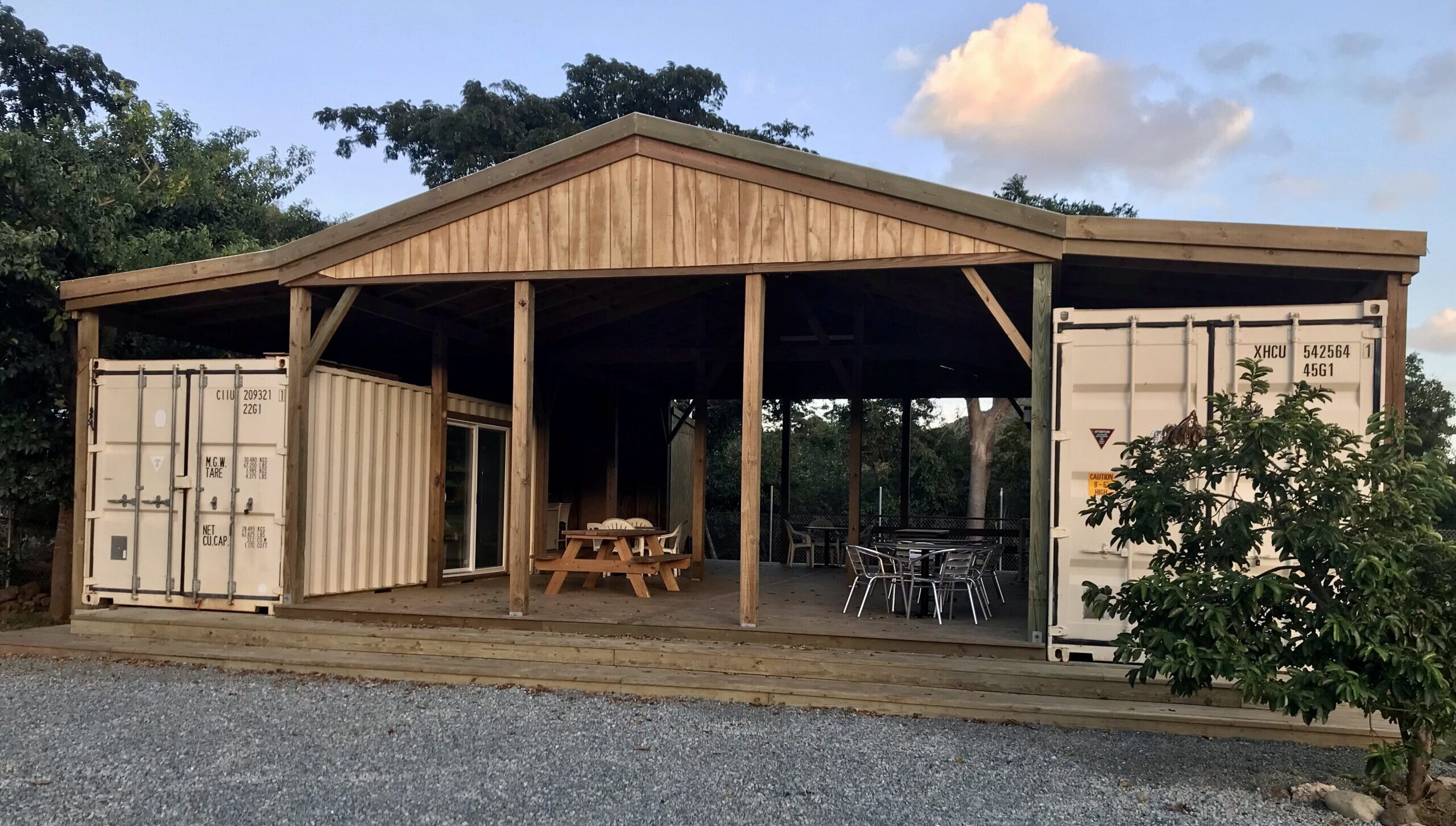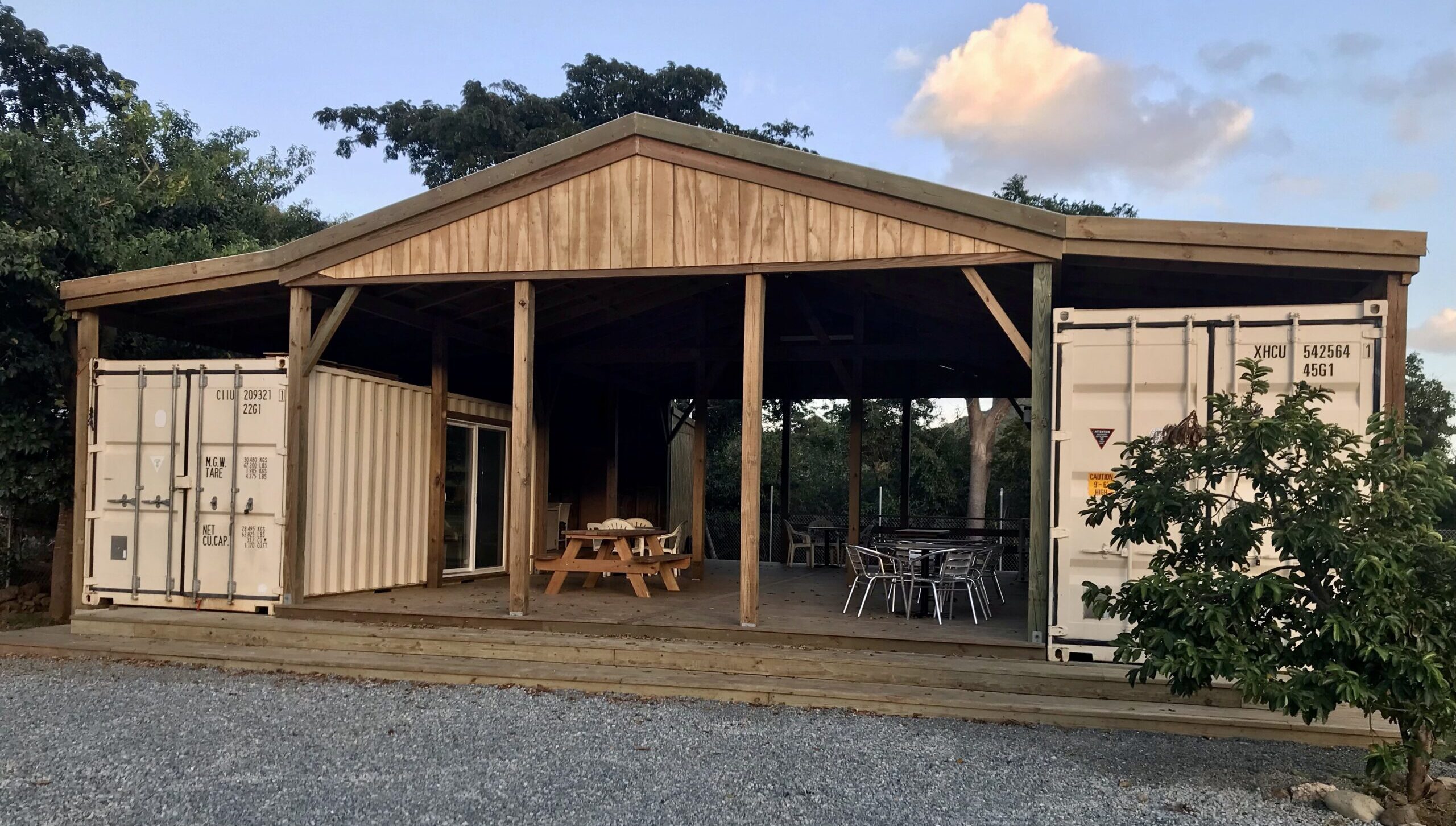 The entire community is invited to attend a fish fry on Wednesday from 2 to 6 p.m. to celebrate the opening of Our Place, a new public meeting spot in Coral Bay. 
Our Place consists of a 30-foot by 40-foot wooden pavilion bordered on each side by a shipping container. The smaller container will serve as a library and can be used for tutoring, counseling and similar purposes, according to Beverly Melius, the creator of Our Place. The use of the larger container will be determined by community input, she said.
Melius has spent three years planning and constructing the project located on a 0.33-acre property in Coral Bay accessible from Route 10 (Centerline Road), about a quarter mile west of the Coral Bay Triangle.
Over the years, Melius said she had become increasingly frustrated by the lack of public facilities in Coral Bay. Since the closing of the Guy Benjamin School in 2014, it's been harder to find a meeting space for Coral Bay, and the Moravian Church's reluctance to allow reconstruction of the basketball court on its property has limited recreation space for youth.
Melius hopes Our Place will meet a number of needs, and she's counting on getting community input as to what these might be. She will be passing out questionnaires at the fish fry, and once these needs have been identified, she hopes community members will come together to raise the funds for a playground, basketball court, kitchen or other facility.  
As part of the process, Melius has formed a non-profit corporation. "I do have a board, we have a bank account, and we're ready for donations," she said.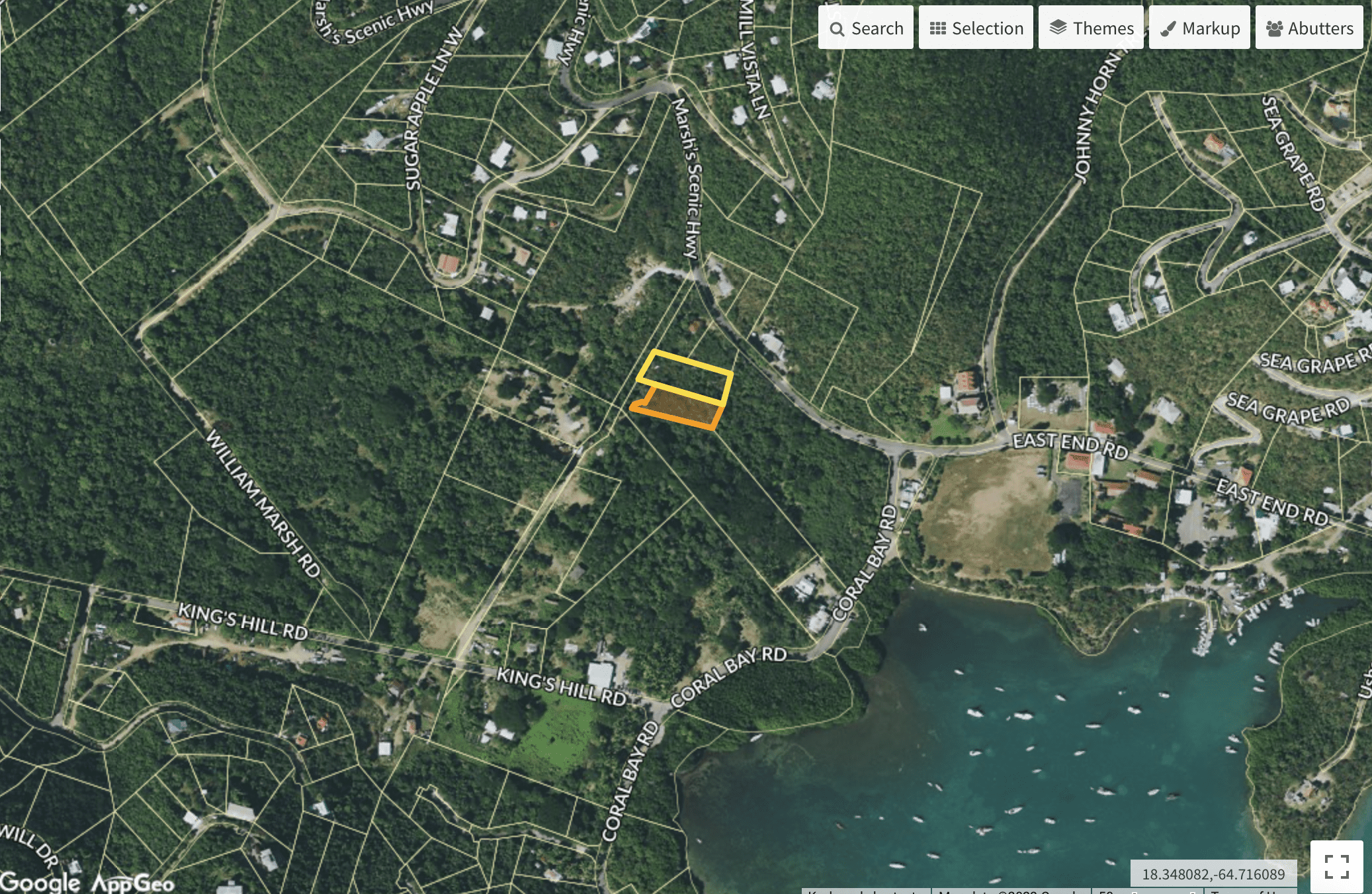 Up until now, the project has been self-funded. Melius donated the land, Estate Carolina 14-2, which is the last remaining parcel of property that she and her husband, Max Melius, bought in Coral Bay in 1989. Their property included Pickles, a restaurant and deli that also hosted open mic nights, yoga classes, and community meetings.
At Wednesday's gathering, Nevin "Steep Wata" Felix, who was in charge of construction, will be heading up the fish fry.
Melius said she wanted to do something with the land to serve as a memorial for her son Walker who died in 2016 at the age of 34. The site was where he used to play in his tree fort as a youngster.
Walker's birthday was Feb. 22, and so the date of the fish fry was chosen as a way to honor him. "Coincidentally, it is also Steep Wata's birthday," she said.
Melius said a number of people have already signed up to reserve Our Place for a variety of uses. "There is no charge at this point. We just want people to be aware of what's there," she said.
For further information, please email Melius at ourplacecoralbay@gmail.com.