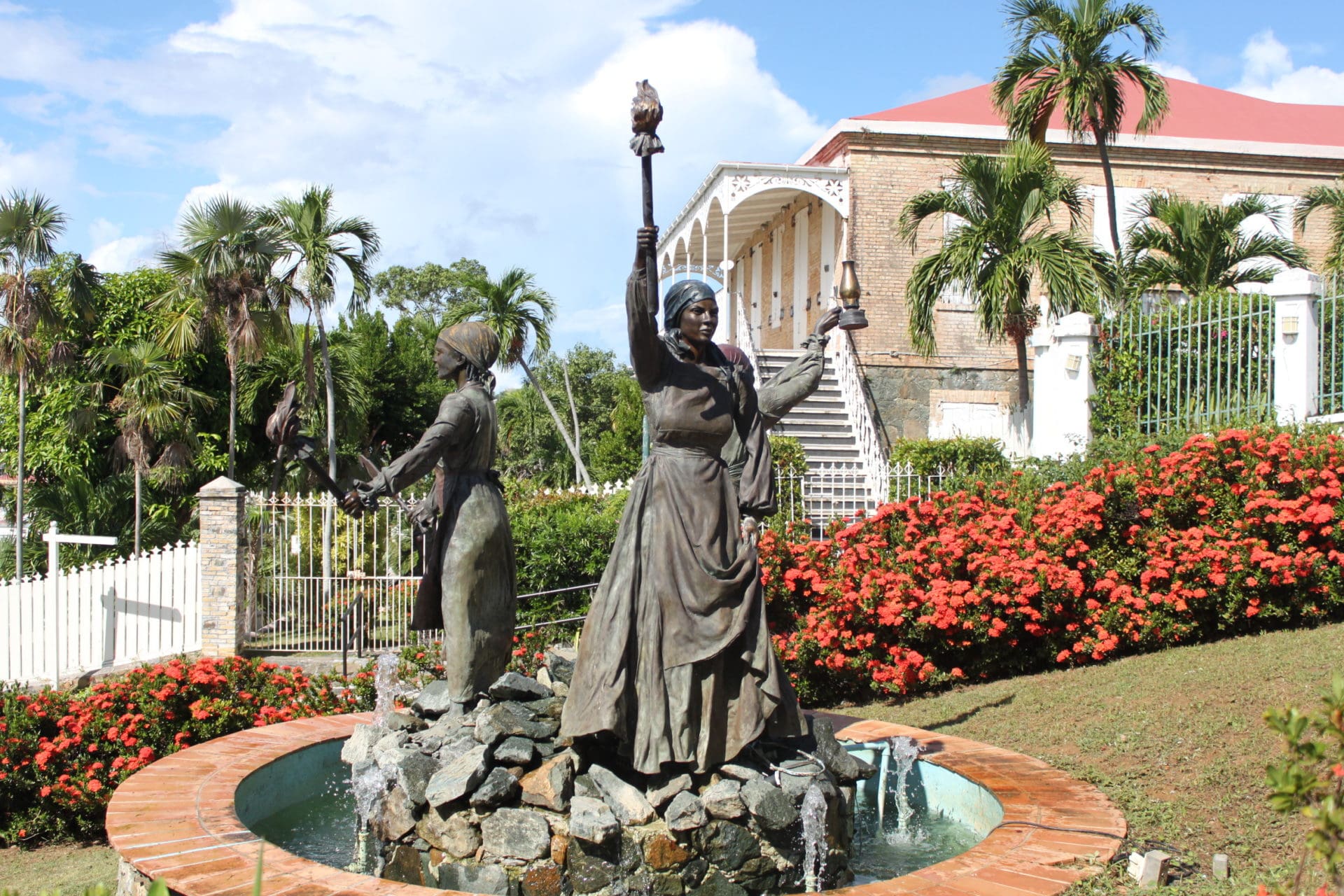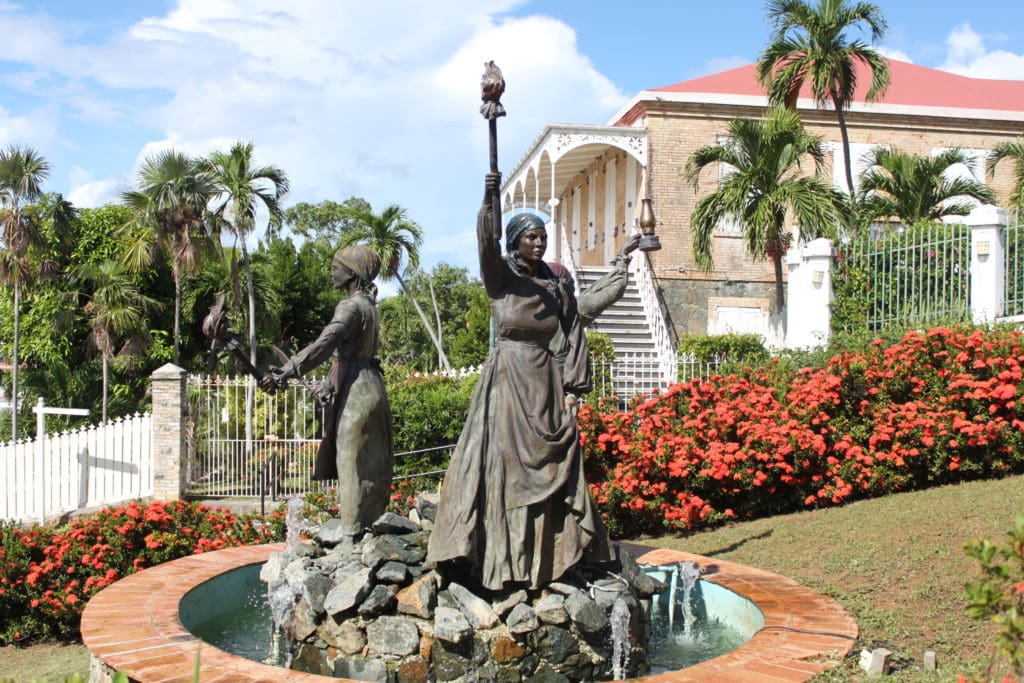 New streets, ways and alleys in Copenhagen may see names like Buddhoe Gade, Mary Thomas Vej or Axeline Elizabeth Salomon Alle, if a plan by one of the city's mayors comes to fruition.
Copenhagen has a primary mayor and several specialized mayors for specific areas of responsibility. Technical and Environment Mayor Ninna Hedeager Olsen, of the small, left-wing party Enhedslisten, suggested the plan recently in the wake of worldwide Black Lives Matter protests, sparked by the police killing of George Floyd in Minneapolis.
Heroes of the 1848 revolt that led Gov. Peter Von Scholten to emancipate unfree Virgin Islanders, and leaders of the 1878 Fireburn labor revolt that forced the government to eliminate serf-like restrictions on Black workers, are among the Virgin Islanders being considered.
"The Black Lives Matter debate has been discussed in Denmark as well, and in this context, the slave history has been discussed as well," Olsen's press consultant Andreas Hein said in an email.
He said Olsen "was asked if she was open to name streets in Copenhagen after rebellions from e.g. the Virgin Islands – and she is."
"Ninna was asked because she is chairman of the board which decides street names in Copenhagen," Hein clarified.
When asked if anyone in the Virgin Islands had been contacted or consulted, Hein said the idea is still in its infancy and no one has yet been contacted.
"The discussion was lit by the BLM debate, but nothing more has been done. Furthermore, there hasn't been any meetings in the board for naming streets," Hein said.
But he said everyone is free to suggest street names and Virgin Islanders can email suggestions to vejnavn@tmf.kk.dk.
Olsen's political party Enhedslisten, which translates to Unity List and is also called the Red-Green Alliance, has taken an introspective look at Denmark's history in the Virgin Islands before. In 2013, Enhedslisten introduced a measure to the Danish Parliament to apologize for slavery. It failed, with strong opposition by the right-wing Dansk Folkeparti and a lack of support from the larger parties in the governing coalition in Parliament. At the time, the larger Social Democrats took the view that Denmark's role in the evils of slavery should be remembered, but that it occurred too long ago to justify a formal apology today.
That same year, the Danish Moravian Church issued an apology for Denmark's role in slavery.
Denmark colonized St. Thomas in 1672; St. John in 1718; and St. Croix in 1733 and brought in enslaved people to work sugarcane plantations. Denmark formally abolished slavery there in 1848 after a revolt on St. Croix led by a molasses cooker by the name of Moses Gottlieb, often referred to as General Buddhoe or Bordeaux. It was one of only a handful of successful revolts by enslaved peoples in recorded history. But conditions for people of African ancestry remained grim.
Every year after 1848 employers promised better wages and working conditions, but never delivered. Although technically no longer enslaved, workers' movements were highly restricted and, in some respects, working conditions were actually worse than before. According to V.I. historian Mario Moorhead and historical documents, before 1848, enslaved people were regularly punished by cutting off a foot or slicing off a tongue, and workdays were often 12 to 16 hours.
But even after, the working populace was heavily controlled and restricted, and workers could not even leave their neighborhoods and go to Christiansted without a pass. Black workers could only leave the plantation once a year, on Oct. 1 – referred to as Contract Day, to enter into a new contract at a new plantation. The only exceptions to the restrictive labor laws, the only places on St. Croix Black people could live if they were not working on a plantation were areas called Free Gut in both Frederiksted and Christiansted, where some tradesmen and others eked out a living and a handful of them owned small shops, according to Moorhead and others.
Tensions and frustrations rose over the decades after Emancipation, and on Contract Day in 1878 four women on St. Croix, traditionally called queens, organized a revolt to demand all plantations pay the same or better than the St. Croix Central Factory, and to repeal the Labor Act of 1849 that kept workers in serf-like conditions. These Virgin Islands heroines were Queen Mary Thomas, Queen Mathilde Macbean, Susanna "Bottom Belly" Abrahamson and Axeline "Queen Agnes" Salomon.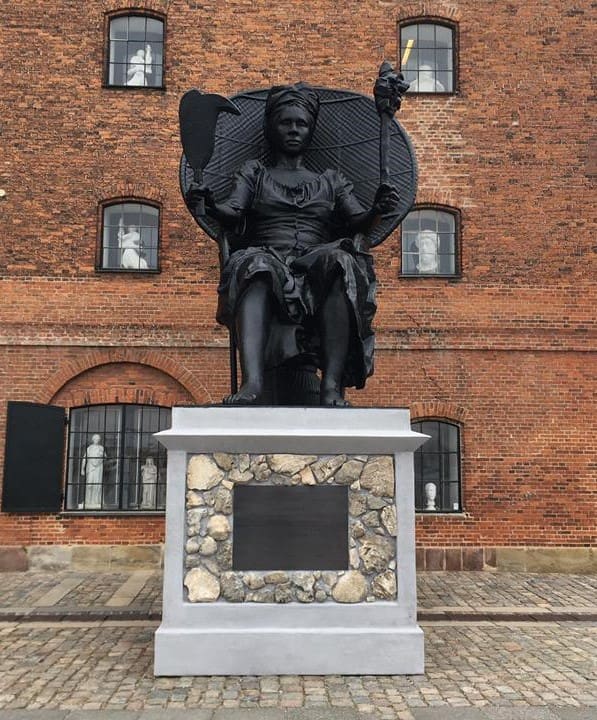 For five days, much of the west end of the island burned. More than 120 Black workers and 20 or more planters were killed before soldiers came in and crushed the revolt. Hundreds were arrested and ultimately the queens who were regarded as the ringleaders were sent off to prison in Denmark. But the die was cast, the labor acts repealed, and wages and conditions improved a little, setting the stage for later V.I. labor heroes like D. Hamilton Jackson a few decades later.
The USA purchased the three islands from Denmark in 1917 for $25 million. The Black residents were referred to only as "inhabitants" in the transfer documents and at first, had no clear legal citizenship to either Denmark or the USA. Ten years later, in 1927, Congress conveyed citizenship to U.S. Virgin Islanders by federal statute. Today, Virgin Islanders do not vote for the president, have a nonvoting representative in Congress and territorial residents do not enjoy exactly the same rights as those in the 50 states, although, thanks to citizenship, they can choose to relocate to a part of the country that does enjoy those rights.