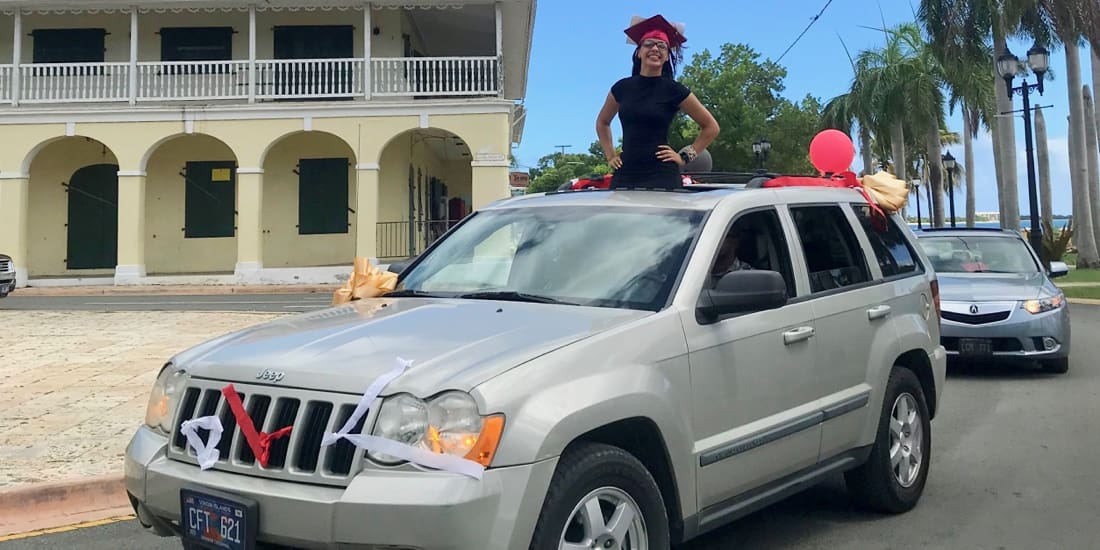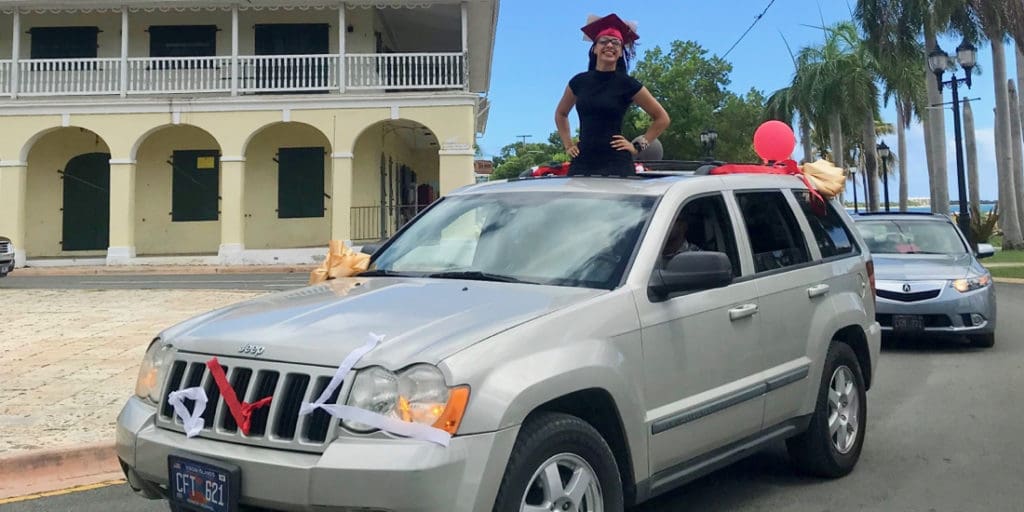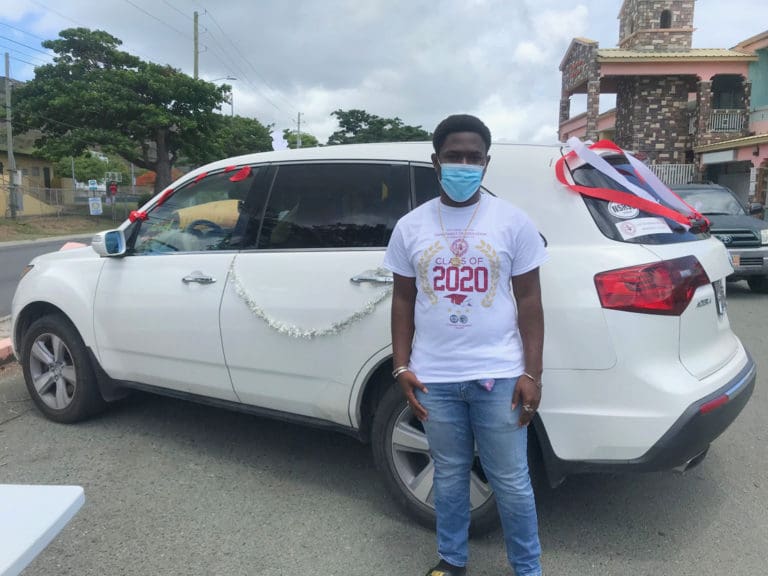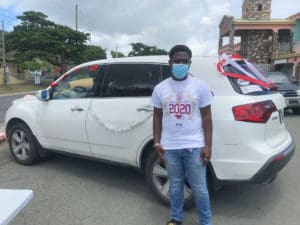 About 30 people in 10 cars drove across St. Croix Sunday morning, celebrating the graduation of students from St. Croix Central High School and St. Croix Educational Complex.
A motorcade had been planned a month earlier, in recognition that the pandemic made a traditional public graduation ceremony unsafe. But the V.I. Police Department, operating under the Department of Health restrictions in place to battle the spread of the novel coronavirus, denied their request for a permit.
Sunday, a nonprofit organization calling itself Flip the Script V.I. organized its own graduation motorcade. Honking horns and waving, the motorcade made its way from the D.C. Canegata Ballpark in Christiansted to Frederiksted in the west.
According to Ce-Ce Sanes, a member of Flip the Script, the goal was to provide a proper send off to the graduates.
"We wanted to make sure that our seniors were sent off correctly," she said. "We want to encourage them to do positive things within the community."
Others took to the Flip the Script Facebook page so that viewers at home could take part virtually. Video of the event is online at Facebook.
Trey Francis, vice president of the St. Croix Central High School Class of 2020, also took part on Sunday.
"This protest shows that we've accomplished something," he said. "This motorcade is important because it shows that we have a say in the future."