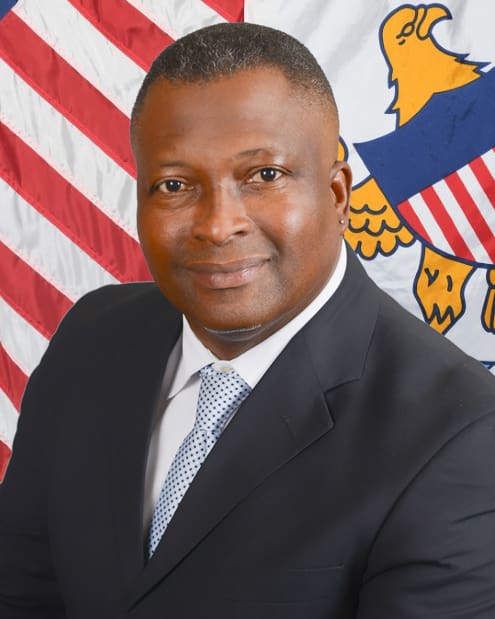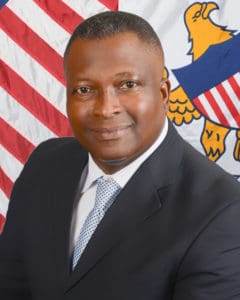 The Source asked every senatorial candidate ten questions, to fairly give every candidate an opportunity to tell our readers about themselves and where they stand on some of the most pressing issues of the day. You can see all the candidates' responses and more election news here.
Sen. Athneil "Bobby" Thomas is an incumbent St. Thomas/St. John representative, running for reelection as a democrat.
Here are the responses from Thomas:
What will be your top priority as a legislator and why?
Thomas: My top priority as a Legislator is our economy because our economy is the single greatest factor to improving our quality of life for everyone in the territory. Our government relies on taxes and fees for it to operate and provide services. The bulk of the taxes and fees should be from a thriving business community and not from an already overburdened tax base.
Thomas: The V.I. government had ongoing deficits before the pandemic hit and now faces a sharp loss in revenue due to a significant decrease in tourism. How can the territory avoid a fiscal shortfall that could force cuts to services and government layoffs in order to pay creditors first? Project, projects, projects. There are billions of dollars outlined for the Territory – especially in the recovery and capital improvement areas. If we can keep these projects moving forward, they can serve as key 'gap-fillers' for our economy considering the decrease in our Tourism numbers.
How will you help make government more transparent?
Thomas: We are full speed into the 'information age' and everyone has come to expect transparency in all government affairs. The Legislature is the leading entity with providing access to all its meeting, hearings and sessions through radio, television and the internet. Earlier in the 33rd Legislature, I was a primary sponsor for Act No. 8172 "An Act amending title 3, chapter33, section 881a of the Virgin Islands Code to require the Office of Management and Budget, the Department of Finance, and the Bureau of Information and Technology to establish an official internet website by June 1, 2020, which would provide the public with user-friendly access to financial information, to add more items to the list of required contents of the database and add to the responsibilities of the Office of Management on Budget, Department of Finance and Bureau of Information and Technology." Transparency builds trust.
The V.I. Legislature has on many occasions enacted unfunded mandates, from mandatory swimming classes or the unfunded Durant Tower project in Frederiksted, that never occur due to the lack of funding. Will you vote for mandates that government officials have testified require funding that is not provided in the legislation?
Thomas: No, I will not vote for unfunded mandates. Supporting unfunded mandates is the clearest example of bad financial management. Nine unfunded mandates are the bulk of the reason why our Government Employees Retirement System is facing insolvency.
The territory has around 120 boards and commissions at present, most of which are unable to make quorums and many, like the Civil Rights Commission, the Maritime Academy Board, the Commission on Caribbean Cooperation and the V.I. Wage Board, have not operated in many years. Would you ever vote to create another board or commission and if so, under what circumstances?
Thomas: The struggle to make quorums for boards and commissions should not be the sole reason for not supporting the creation of other boards or commissions. Boards and commissions offer residents in the territory an opportunity to get involved in operation of, and leadership in, our community affairs. I believe the message of the importance of participation needs to be out front to continue encouraging participation.
What would you propose to address the collapse of GERS considering the $3 billion-plus shortfall and projected exhaustion of all funds between 2020 and 2024?
Thomas: I have supported all measures that attempted to support our flailing GERS. With insolvency looming, I drafted legislation to increase fees on rental and leased vehicles with the additional proceeds to benefit GERS. I was also in full support of a measure to petition the U.S. Congress for the return of uncollected gasoline excise tax revenues over the years. Those monies are in excess of $2 billion and can make a significant contribution to salvaging GERS.
Where do you stand on medicinal marijuana and what is the Senate's role in getting it on the market and generating tax revenue?
Thomas: I support medicinal cannabis or anything that has beneficial properties. I do not feel we should be left behind in this industry. If there are Virgin Islanders who are ready to lead in the many business opportunities that may be generated from this start-up industry, we should ensure that they are first to receive the opportunity. However, we must STILL proceed with caution.
What fuels violent crime in the territory and what should the government, nonprofit organizations and residents do to help alleviate it?
Thomas: I cannot say definitively what fuels violent crime in the Territory, but we all have to be involved in all attempts to reduce the number of incidents. I think we have been at a crisis stage with violent crime for far too long to have federal agencies still standing on the sidelines. A state-of-emergency has kept COVID-19-related deaths to 20 to date. If a violent crime state-of-emergency is declared more resources would help with our ongoing crime issues.
Climate change is a growing threat to Virgin Islanders with a myriad of effects ranging from an increase in tropical storms to more severe health issues as a result of warming temperatures. What types of policies will you support to educate the community on the risks of climate change and to increase the territory's preparation and mitigation efforts?
Thomas: Historically, Caribbean people are known to respect Mother Nature and her constant reminders of the fact that we do not own the land – we are merely current caretakers for the future generations. Stronger storms require adequate planning in construction and development. We must invest in more green energy and reduce our dependence on fossil fuel. Severe health issues require better focus on what we eat and how we live. Persons affected by respiratory challenges or allergies as a result of warmer temperatures must adjust their lifestyles primarily because we are not able to control the temperature.
Why do you want to be a Virgin Islands legislator and why should voters choose you over other candidates?
Thomas: These are tough and troubling times in our community. This is not the time to sit idly by or just complain from the sidelines. Our Territory needs leaders, like me, to continue to face the many challenges head-on, and work toward a better Virgin Islands for all. I have displayed the ability to propose and support pertinent legislation and work with all colleagues to help us as a community to Progress Forward!