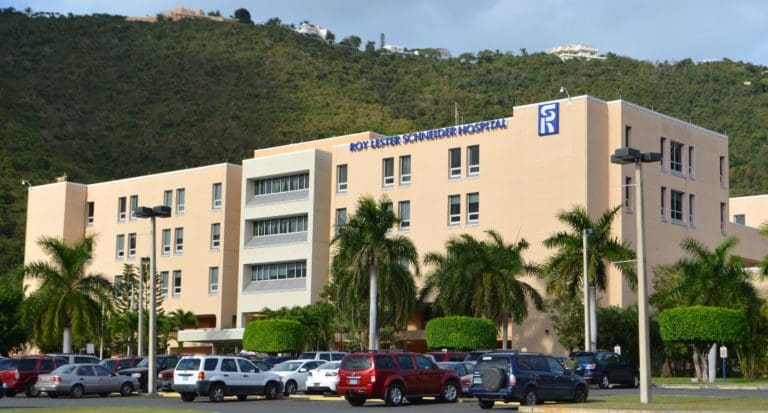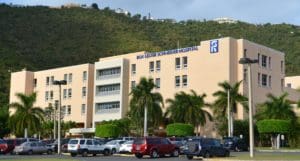 This is part one of a two-part series.
In 2005, Dr. Luis Amaro returned to St. Thomas to put his stake in the ground where he was born. That was a year after community activists and the hospital he now leads fought back against the suggestion that a private ambulatory surgical center was needed on the island.
Recently Amaro, who was appointed interim CEO of Schneider Regional Medical Center in early 2020 said, "We have many of them now."
Far more, in his estimation, than needed. That proliferation has and will continue to exacerbate the struggles of the local hospitals at a time when COVID-19, gun violence and general community health challenges drain the resources of what Amaro called the "flagship institutions," in the U.S. Virgin Islands.
"The hospitals have to exist," he said, "for any others to exist."
And yet, at no time in the last 16 years as these private medical entities have spread, he said, have hospital officials been invited to participate in discussions about "how health care is contemplated," by the agencies that confer certificates of need and tax benefits to those private providers.
Bernard Wheatley, who was Schneider CEO from March 2013 through December 2019,
confirmed with no small amount of frustration that despite his best intentions and efforts, top government officials didn't understand that the territory couldn't live without hospitals. One official, Wheatley said, thought the private entities would be able to replace the need for a hospital.
"That attitude overlooks critical care, emergency services or inpatient procedures," he said. "That just doesn't make any sense."
He also echoed Amaro's experience of not being brought into the conversation when the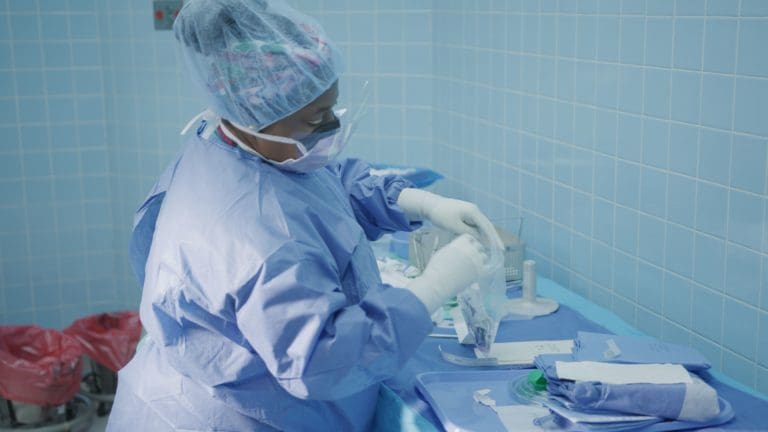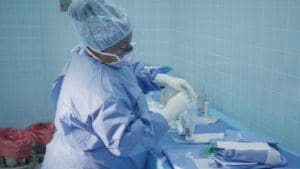 first two ambulatory surgical centers – which also offer other services that compete with the hospitals – were approved for benefits under the Gov. Kenneth Mapp administration.
"Mapp neutralized any objections," he said, referring to the addition of two competing private medical facilities approved for benefits in 2018 as Mapp was leaving office.
Struggles of a Public Hospital
The Schneider Regional deficit prior to COVID's visitation was $6 million. Amaro said it has more than doubled in the year following the onset of the pandemic.
Amaro said the hospital has balanced the $14 million deficit on the hospital's $85 million annual budget by creating new services and shaving expenses.
The hospital is reimbursed for in-patient services by Medicare at a per diem rate of $1,800 no matter how complicated the procedure, he said.
"For everything from a mole removal that requires an overnight stay, to gunshot wounds at the other extreme, we get $1,800," he explained.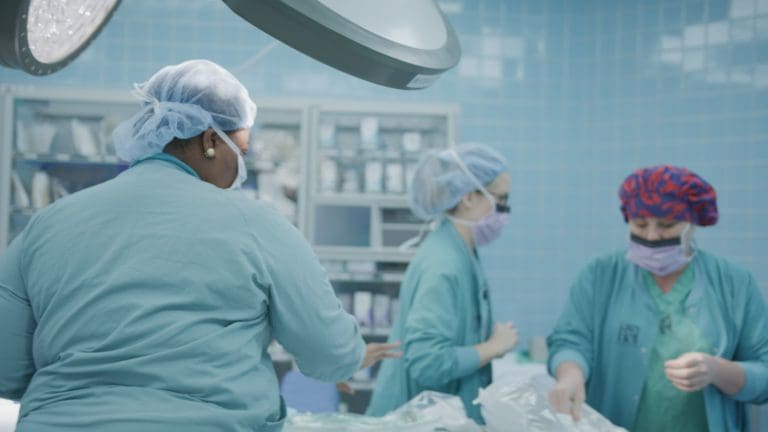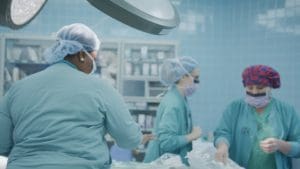 Between July 1, 2019, and May 21, 2021, the hospital treated 87 people for gunshot wounds at a total billed amount of $1.86 million. That is a per patient average of $21,386.98, most of it uncompensated.
Outpatient services, which the ambulatory private clinics pull away from the hospital, are reimbursed by Medicare at 40 percent of cost – a much higher return. And that doesn't address the amounts paid by private insurance carriers to the private health care centers.
Amaro was unaware of the most recent attempt made by Paragon Surgical Center to garner tax benefits through the Economic Development Authority's program.
In general those benefits would include:
– 90 percent reduction in corporate income tax;
– 90 percent reduction in personal income tax;
– 100 percent exemption on gross receipt tax;
– 100 percent exemption on business property tax;
– 100 percent exemption on excise tax payments; and
– Reduction in the customs duty from the standard 6 percent to 1 percent.
He was aware of the two other outpatient surgical centers approved for tax breaks over the last several years during Wheatley's tenure, without any public pushback or input from the hospital. They are Plessen Healthcare, an ambulatory surgical center on St. Croix, providing the infrastructure for comprehensive outpatient surgical services, internal medicine services, and medical tourism services, as well as back-office services, and Liberty Medical Development Healthcare, a subsidiary of Comprehensive Orthopaedic Global established originally on St. Thomas by Dr. Brian Bacot.
According to the Economic Development Authority website, Liberty provides medical tourism and services comprising out-patient surgical procedures in orthopedics, podiatry, ophthalmology, ear, nose and throat, pain management, urology, general surgery, gastroenterology, and reconstructive surgery.
Revenue for the hospital is dependent upon volume, according to Amaro. It is also dependent upon financial support through TEFRA, a category of federal medical assistance authorized by the Tax Equity and Fiscal Responsibility Act of 1982. The complicated relationships, payments and paperwork through which the U.S. Virgin Islands public hospitals get reimbursed for part of the uncompensated care they deliver, coupled with caps on Medicaid in the territory, serve to put pressure on the systems.
When you add the further burden of the more affluent, privately insured patients choosing facilities that have little or no responsibility to care for anyone who walks or is carried in the door needing acute care, and thus drastically reducing the hospital's more reliable revenue base, it creates a slippery slope.
This Is Not the First Time
In 2004 and 2005, when Dr. Jeffrey Chase and his then-partners broached the idea of building an ambulatory surgical center on St. Thomas, it was legal push back from the hospitals and community that thwarted the effort. Those who saw the obvious pitfalls used a report from the American Medical Association to support their position.
A quote from the article addresses what might have stalled the march to the local privatization of health care: "As physicians expand into activities where they compete directly with local hospitals, hospitals are exploring whether and under what circumstances they can restrict privileges of physicians who are competing with them. One type of restriction prohibits medical staff members from having certain enumerated financial conflicts of interest, such as investments in competing hospitals or ambulatory surgical centers."
Both Chase and Dr. Raymond Cintron are on the hospital payrolls at about $100,000 a year, as is Bacot.
Another point stressed in 2004 by Carole E. Thompson, a medical professional and the lone member of the ad hoc committee formed at that time to evaluate a certificate of need for a proposed ambulatory surgical center, who voted against the committee's recommendation to approve the certificate of need, was that the ambulatory surgery center group "said they would take some indigents. The hospital has to take all indigents."
Schneider Regional Chief of Surgery Frank Odlum said recently he didn't understand the need for a private ambulatory surgical center anymore today than he did 16 or so years ago when the idea first surfaced. Back then the hospital had four surgical suites. Then, as now, they were more than enough to meet the needs of a small community.
"In my opinion, as long as you have empty O.R.s there is no need," Odlum said. "When the hospital is being fully utilized we can staff up," meaning support a "centralized group of anesthesiologists."
He said over the years as the volume of surgeries performed at the hospital declined it could no longer support the same amount of staff.
In all the years, which he guessed is about 24 since he took the post he still holds, Odlum said, "We never used all the operating rooms," and therefore then and now, he said, "there was never a need," though the Health Department has since issued certificates of need that allowed these private enterprises to spring up.
Despite the unnerving challenges of the competition and lack of input from hospital officials on the matter, neither Odlum nor Amaro expressed any animosity toward the physicians they have worked and associated with for years – in fact they consider them friends. Furthermore, "Private businesses contribute to the tax base," Odlum said.
But Odlum pointed to the flip side of that equation.
"When they also receive tax benefits, that is paid for one way or the other by the central government," and the V.I. taxpayers, he said. In turn, the central government's coffers are then doubly depleted by having to support the deficit created by the private competitors.
In the time since the idea of an ambulatory surgical center was floated in the territory, health care as a business has become more and more lucrative and a lure for venture capitalists, as noted in a 2018 Marketwatch article. "Your physician has become big business. And patient advocates say you should be worried," Emma Court reported in the article. "Even if the waiting room, staff and the doctor herself look exactly the same as in the past, medical practices of all kinds are increasingly being snapped up by larger groups, hospital systems and even health insurance companies."
That has already happened on St. Thomas in two instances, but there may be many more practices now owned by, as Court wrote, buyers who are not even from the health care field.
"These folks don't have medical licenses to lose; they didn't take any Hippocratic oaths," said Marni Jameson Carey, executive director of the Association of Independent Doctors, a nonprofit trade association that represents more than 1,000 doctors in 33 states. "They are in it for the profit. And Americans are going to pay for it, either with their health or their finances or both."
Locally, there is even more profit for these private medical facilities. Liberty's certificate from the Economic Development Authority, which is in force until Dec. 31, 2038, provides 100 percent tax breaks for income and gross receipts and 90 percent for excise tax. The income tax exclusion does not include physician's personal income. Click here for a redacted copy of the certificate issued in 2019: Liberty Medical tax break certificate.
Plessen's benefits (Plessen Healthcare tax break certificate) are the same as Liberty's, but are good for 30 years, until Dec. 31, 2048.
Two critical, but often overlooked issues are worth noting:
– The 90 percent tax exemption also applies to dividends received by shareholders in the enterprises.
– The benefits are transferrable upon submission of an application to transfer them should the businesses be sold.
Precedent has been established, Amaro said. "The horse is already out of the barn."
Odlum, also resigned to yet another doctor on the hospital payroll receiving tax breaks for competing with Schneider Regional, used the metaphor, "The cat's already out of the bag."
Referencing the Hippocratic Oath — the Western world's earliest medical code of ethics —
Amaro said, "Do no harm comes to mind."