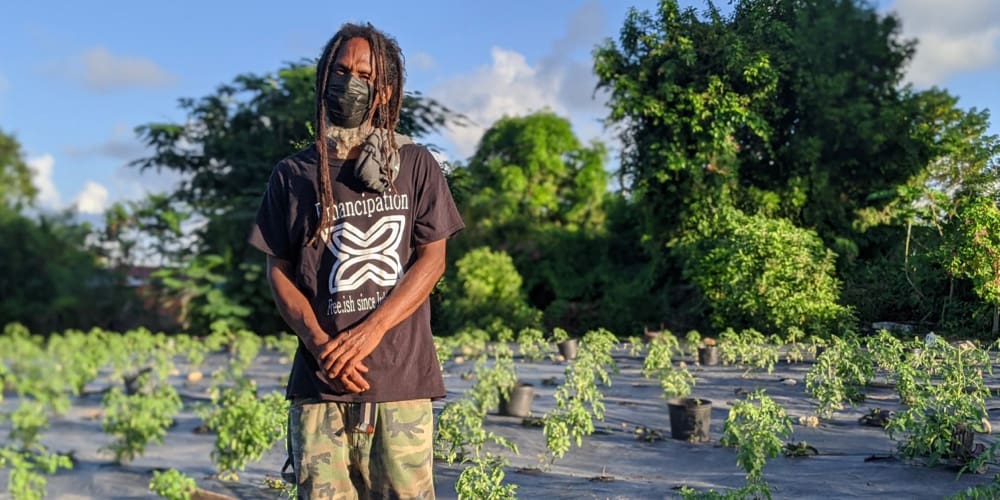 The World Central Kitchen is seeking to fund another group of Virgin Islands farmers, fishers and food producers with as much as $20,000 through the Food Producers Network – a program already supporting 15 local businesses.
The key to qualifying for the grant is to submit an application by April 23 with required documents, such as estimates for any application over $500, according to Crystal Diaz, program manager of the Food Producer Network for Puerto Rico and the USVI. The online application instructions recommend devoting one and a half hours to complete the process.
Diaz said that after the 2017 hurricanes, studies on the status of the agriculture industry found that small and medium producers received the least help, so that's where WCK has focused its support. Funding from the World Central Kitchen comes from private donors, Diaz said.
"When you give a small grant – $15,000, $20,000 – they do miracles with it. It's not the same as a huge food producer but for a small one, it's a pretty good amount."
Small- and medium-sized farmers, fishers, beekeepers, ranchers and those engaged in aquaculture, hydroponics and food production are eligible for this round of grant awards even if they have received funds from the WCK or Food Producer Network previously or were denied a grant by the organizations.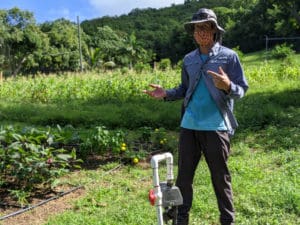 Large-scale agricultural projects, emerging programs or businesses in the conceptual stage, without a production history or focused on exportation are not qualified.
The organization also doesn't fund coffee, cocoa, sugarcane, herbs, medicinal plants, operating expenses, purchase or installation of solar energy equipment or equipment costs or maintenance.
"We don't provide funding for solar energy as that's not our main focus. The main focus of this program is to produce more food," Diaz said. "As far as sugarcane, cocoa and herbs – again we are focused on food. As much as we all love coffee and cocoa, they are not considered food. They are actually commodities."
In addition to funds, WCK offers weekly training classes to participants on subjects such as technology, business practices, administration and engineering. Classes are held virtually, and grantees are required to participate in at least three sessions.
After the 2017 hurricanes, WCK entered the Virgin Islands after responding to an appeal for funding from My Brother's Workshop to help feed storm survivors. For several months, thousands of balanced meals were served to Virgin Islanders.
Since then, the Food Producers Network was started and is headquartered in Puerto Rico. It has supported businesses in the Bahamas and Guatemala as well as Puerto Rico and the U.S. Virgin Islands.
World Central Kitchen was founded in 2010 and is led by celebrity chef Jose Andres to provide meals after natural disasters. Their first project was supporting Haiti after its devastating earthquake.
Editor's note: A previous version of this story said that grants were not available for those who have received past funds from the WCK or Food Producer Network or for those who were denied previously. That is not the case, however; in both situations, farmers are still eligible to apply.