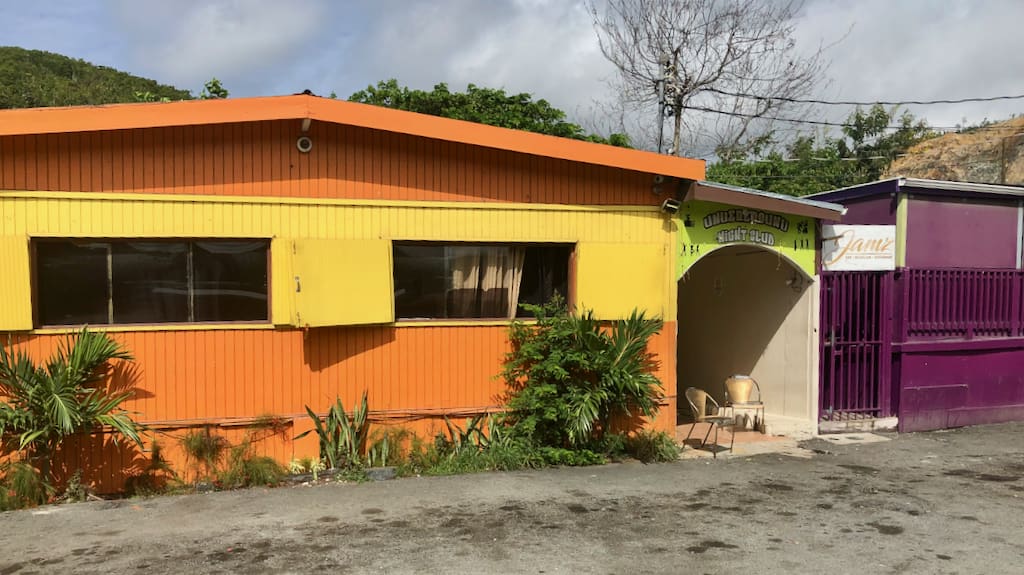 This is the second in a series on sex trafficking in the U.S. Virgin Islands. The first installment can be read here.
The public face of sex trafficking in the Virgin Islands showed up on Brookman Road in early August as federal agents closed in on a nightclub operator suspected of harboring migrants to work as prostitutes.
Details of the Aug. 5 arrest at the Underground Nightclub are contained in an affidavit made public by the U.S. Attorney's Office on St. Thomas. The rest of the case is being kept quiet, under seal by the District Court. Those details closely reflect the words of a 2018 U.N. Office of Drugs and Crime Global Report on Trafficking in Persons. According to the report, prosperous countries around the world are seeing migrants arrive from neighboring countries suffering from hardship and turmoil.
After years of political upheaval and economic hardship, Venezuela has become one of those countries. One case, now under a continuing investigation, began in late 2018 when authorities say a victim called relatives in Venezuela for help.
"Family members of (name withheld) a Venezuelan citizen called the Virgin Islands Police Department because of concerns that (name withheld) was being compelled to work in St. Thomas, USVI," court documents said.
The complainant told relatives she was in fear for her safety at the hands of one of the club operators. A federal agent was sent to visit the scene. In an affidavit submitted to the court, the agent said he posed as a patron and encountered the woman in question. When he tried to take her off the premises, a club operator stopped them.
"The agent then negotiated with Yohanna Gonzalez-McFarlane for a "date" with (name withheld) in the back room for $60. In a notation filed with the affidavit, the agent said, based on his experience and training, a "date" was a term used to describe an arrangement for commercial sex.
Once in the back room, the agent said he observed a wrapped condom on a bed.
Over the years, similar stories have surfaced on St. Thomas where nightclubs and social clubs showed signs of dealing in sex activity. One story comes from the Garden Street area in the early 2000s. A weekend port call by the U.S. Navy was followed by a week day traffic jam on Garden Street. Motorists said they got stuck behind a truck delivering mattresses to Club Aquarius, a plain, two-story building with jalousie doors on the ground floor and a balcony above. An attempt by the press to get licensing information for Club Aquarius from the Department of Licensing and Consumer Affairs was denied at the time. The building on Garden Street currently shows no signs of activity.
Had public records from Licensing been made available, it would have been possible to determine if Club Aquarius also had a small hotel or bed and breakfast attached to what appeared to be a social club.
In the present day, one advocate – A.V. – working with crime victims on St. Thomas said those who frequent the nightclub scene can see evidence of sex trafficking and the people caught up in it.
There are people of good will who would help sex trafficking victims if they could, the advocate said, but people entrenched in their daily routines could never cross paths with victims who need their help.
"Part of it is when you're growing up, your parents and your grandparents tell you where to go, what places to stay away from, what time to come home by, where are the safe places. But after a certain hour, there's an ugly element that begins to arise," he said.
"People out in the street at night, taking drugs, abusing alcohol, that kind of thing. It's also because of the clients (sic) that we get insights about where these things are happening."
S.G., the manager of a small hotel manager near Government Hill, also spoke about young female guests staying three and four to a room, moving in an out at night, under escort. During a 2018 interview, S.G. spoke about her volunteer work with a St. Thomas task force working with clergy, police and federal authorities to reach out to victims of the local sex trade.
When describing activities she viewed as clues to sex trafficking, S.G. said room occupants at the hotel were always in the company of a person who seemed to control when they could speak, where they could go, when to enter the room and when to leave. Some of the guests had what the manager called a "Lolita" look; obviously younger but dressed and made up to look grown.
There was also the timing for when the group would come back to the room – around the time area nightclubs and exotic dance clubs closed.
While those may be clues, seeing overly made up and provocatively dressed young women traveling in groups to and from those places does not always reach the standard for sex trafficking. Victim advocates interviewed for this series say some people – especially women from the U.S. mainland in their late teens and early 20s – come to the territory seeking legitimate work as exotic dancers.
Some victims who have managed to reach authorities – like the complainant at the Underground Nightclub – say they worked various jobs abroad after leaving home. The complainant admitted she was recruited by a fellow Venezuelan while working at a bar in the Dominican Republic "to engage in prostitution in a bar" on St. Thomas.
But court documents said the victim told authorities she became concerned for her safety when the club manager threatened to deport her for not dancing with club patrons on her second day on the job. Later, Gonzalez-McFarlane – arrested by the FBI on Aug. 7 – allegedly threatened to kill the sex worker and burn her travel documents after finding out the woman tried to get her passport back from the man who smuggled her in from the British Virgin Islands.
The defendant is charged with, among other things, alien harboring for financial gain, inducing travel for prostitution, sex trafficking by force, fraud or coercion, unlawful conduct with respect to immigration documents, interstate travel in aid of racketeering, and transportation for prostitution.
Then there are those who got caught up in the sex trade while expecting their migration would lead to a different life. Police investigator H.D. put it this way:
"A lot of people think prostitutes want to be out on the street. But I spoke to one Haitian who said it's not that they want to, but they have no choice. Someone takes away your documents and says you have to work seven years on the street.
"We need to be less judgmental," the investigator said.
Next: Traffickers Targeting Children – Maybe Yours